Fiduciary Financial Planner for Multi-Millionaires – PillarWM
If you're a millionaire with high-value liquid assets that continue to grow and diversify, you might want to consider hiring a Financial Planner. An expertly devised plan can successfully manage your wealth and assets to help you achieve your financial goals and objectives. Therefore, finding a qualified and experienced financial professional is necessary to secure your accounts. Wealthy investors with $10+ million in liquid assets can use our guide to get started on finding the best financial advisor.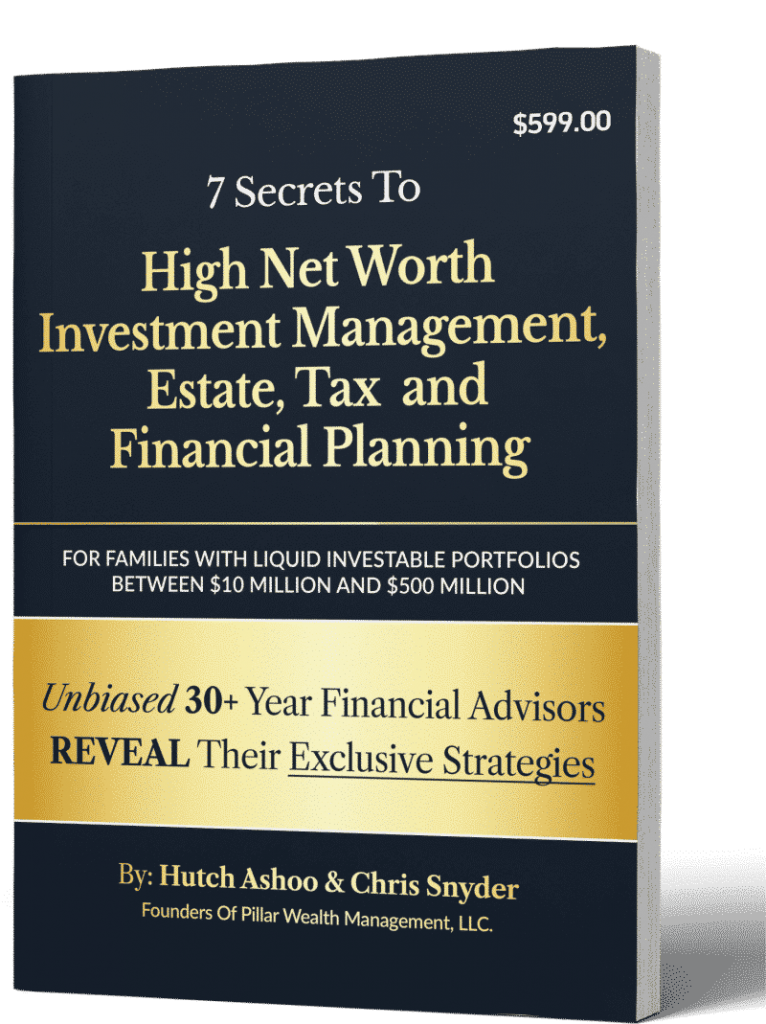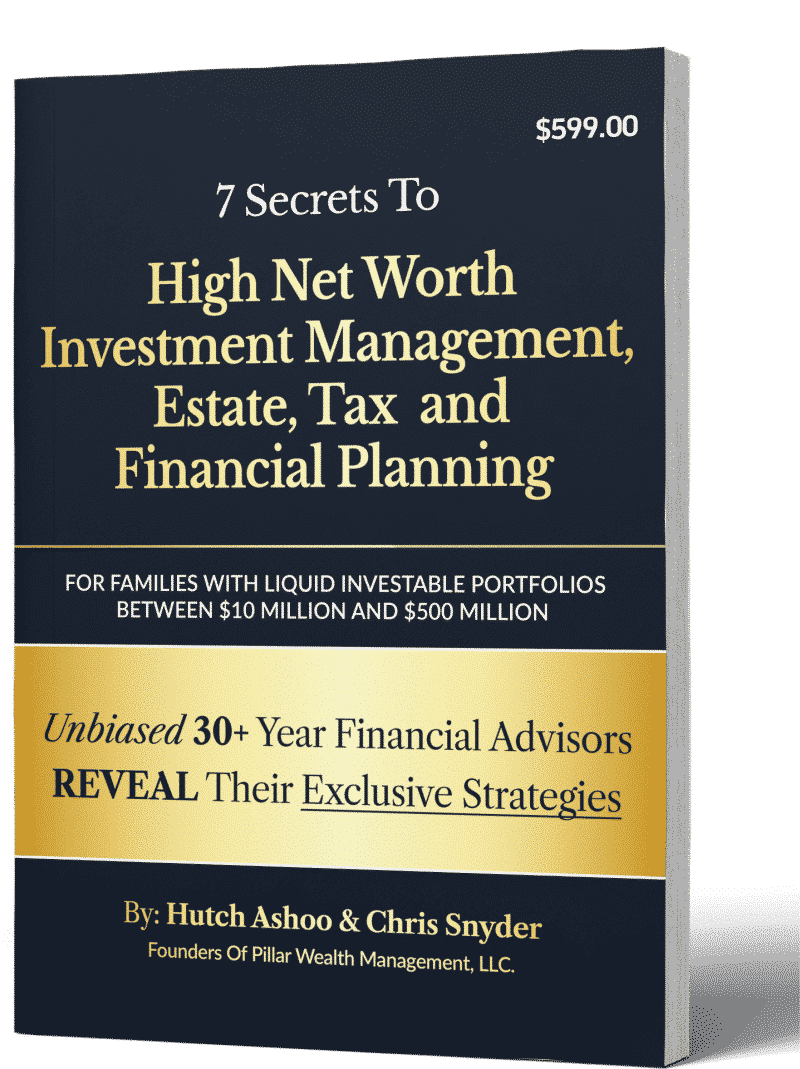 STRATEGIES FOR FAMILIES WORTH $5 MILLION TO $500 MILLION
7 Secrets To High Net Worth Investment Management, Estate, Tax and Financial Planning
The insights you'll discover from our published book will help you integrate a variety of wealth management tools with financial planning, providing guidance for your future security alongside complex financial strategies, so your human and financial capital will both flourish.
Clients frequently share with us how the knowledge gained from this book helped provide them tremendous clarity, shattering industry-pitched ideologies, while offering insight and direction in making such important financial decisions.
Financial Planning
Financial planning is the process of holistically analyzing your finances and organizing your assets and monetary resources in a way that helps you achieve your goals. A financial strategy outlines your future, clearly identifying your short-term and long-term objectives. This can include anything from retiring early to buying real estate. To learn more about retirement income planning or estate planning, book a meeting with one of our experts.
Your financial planner will assess your current financial position and study your asset collection, savings, active income, and monthly expenses. It is, of course, different when you use Robo advisors. A financial planner ensures that your goals are realistic and achievable within a given time span. They can devise a plan which increases your portfolio performance and use sustainable strategies to secure your wealth. Our guide talks in detail about five critical shifts you can make in your portfolio to optimize its performance.
The best financial plans are customized according to your needs. Millionaires have unique needs and objectives, so a simple cookie-cutter plan is not good enough for them. If you want a financial plan that caters to your ambitious financial aspirations and can handle your numerous high-value assets, choosing the right financial planner is crucial. If you need advice on selecting an ultra-high net worth financial advisor for you or your family, read our exclusive Ultimate Guide.
What is the difference between a financial planner and a fiduciary?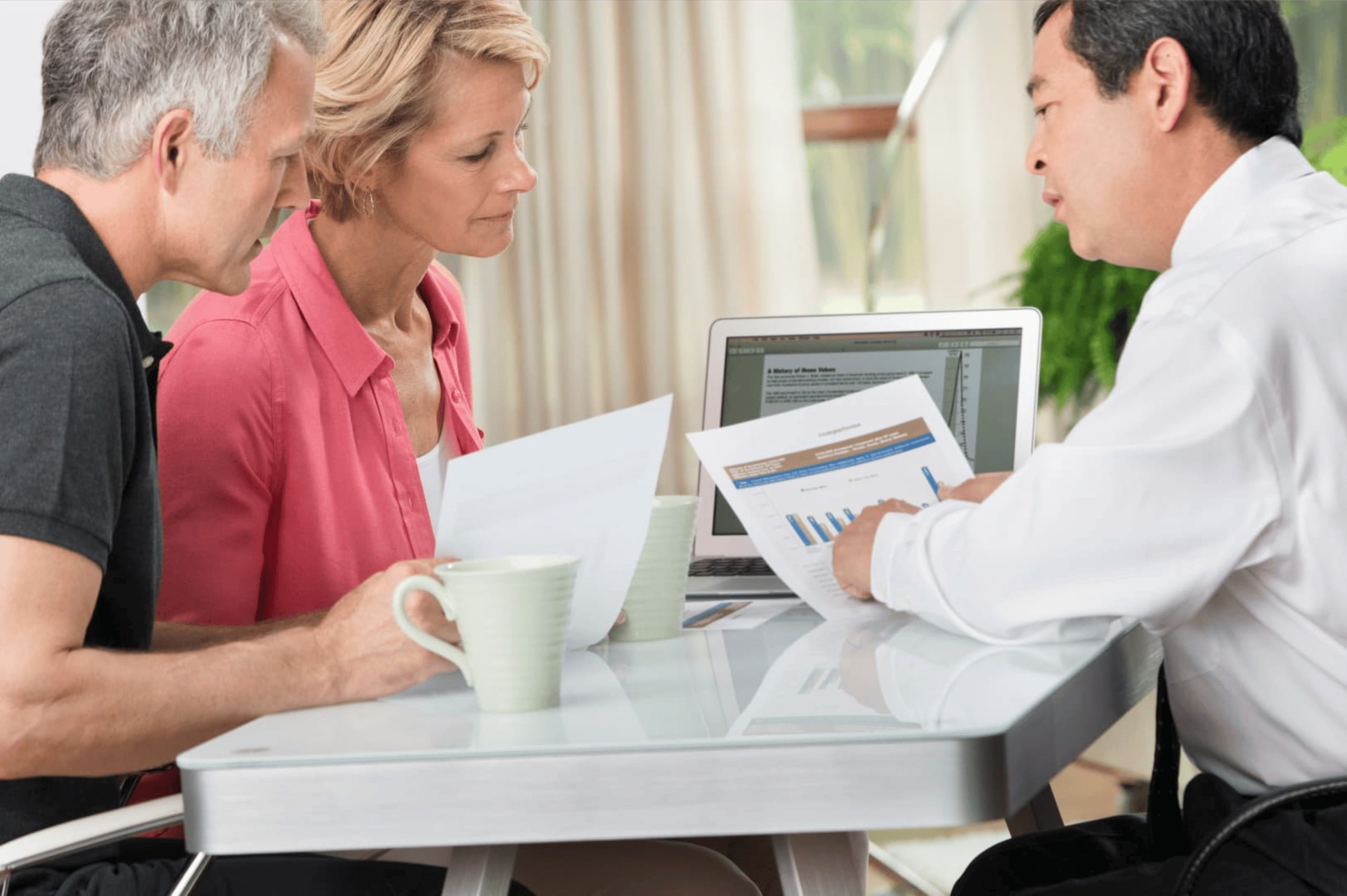 A financial planner provides financial services such as investment and retirement planning. A fiduciary provides financial services but is obligated to act in the best interests of their clients.
How do you know if a financial planner is a fiduciary?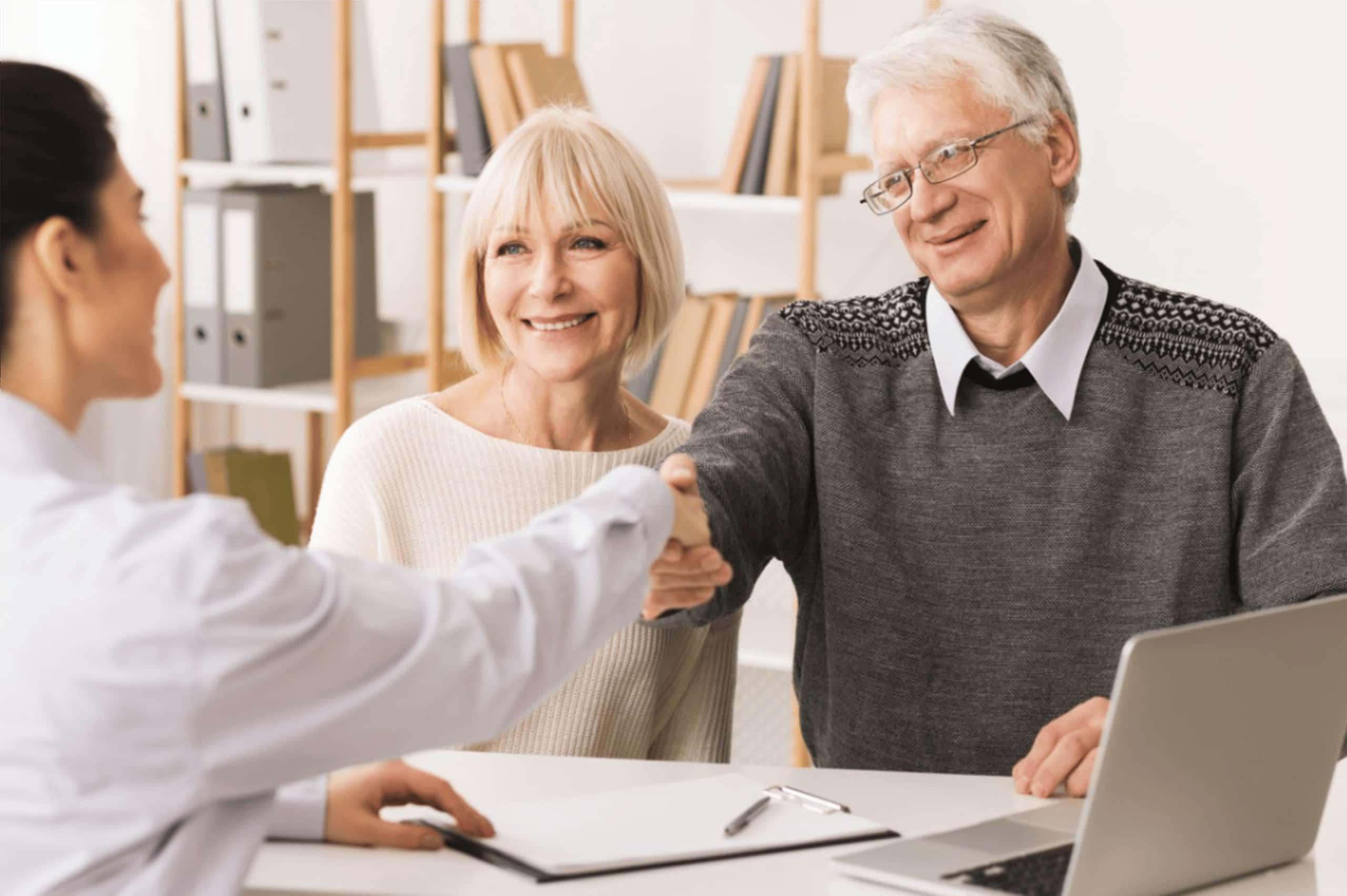 A financial planner who is a fiduciary is registered with the SEC, which will have their Form ADV on file. The SEC website is the place to go to find the advisor's fiduciary status.
Is a fiduciary financial advisor worth it?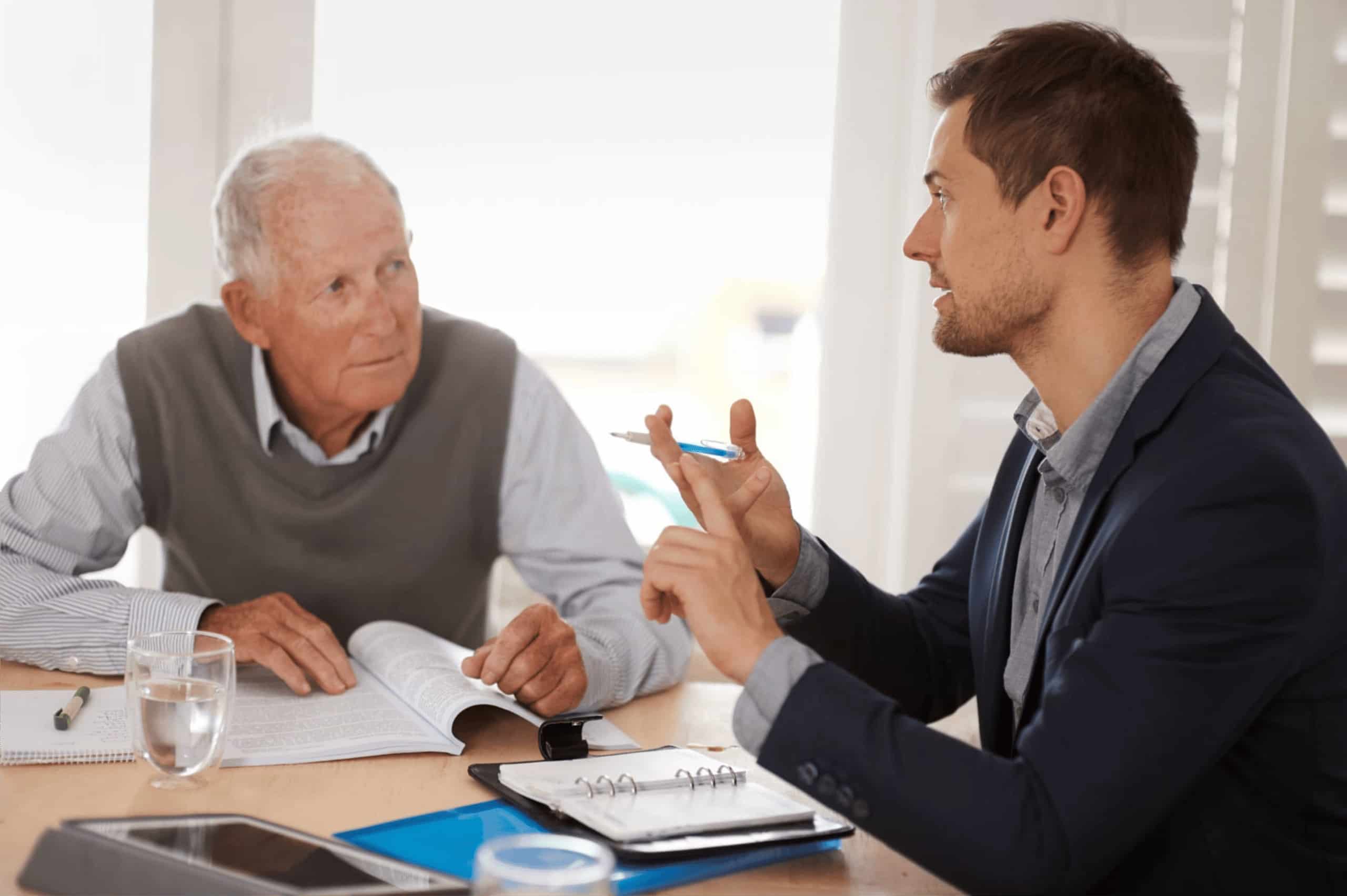 Hiring a fiduciary financial advisor is worthwhile because they are legally required to act in your best interests, not their own. The advice they give you will align with your personal financial goals.
How does a financial fiduciary get paid?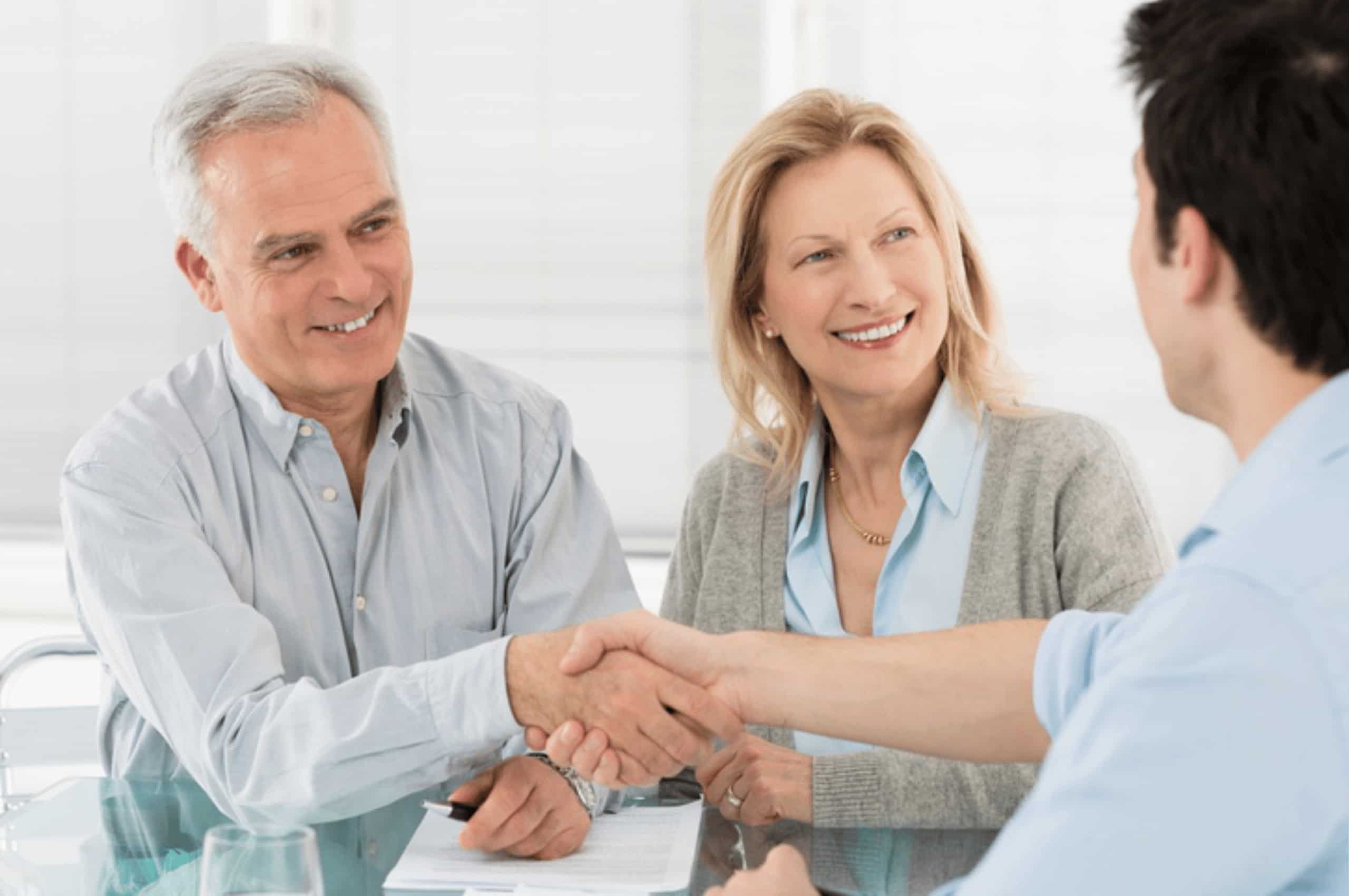 Some fiduciaries are paid by the hour, ranging from $200-$400 per hour. Some are paid a flat fee per year. They may be paid by commission, or they may be paid a percentage of the value of your assets.
Certified Financial Planners
Financial planners are easy to find, but it takes a little more effort to find one qualified for the job. Some financial institutions or financial advisors offer financial planning services, but it is in your best interest to look for one with the right certification.
Certified Financial Planners (CFP) are granted an official certification by the Certified Financial Planner Board of Standards. This establishes them as qualified advisors after meeting the job's educational, examination, experience, and ethical requirements. Certified financial planners have a very extensive course syllabus with more than a hundred topics on financial planning, such as federal income tax planning and insurance planning.
After clearing the examinations, CFP's need to undergo an apprenticeship to have the experience needed to certify for the designation. Their skills in financial planning must include a good client relationship, thorough data collection, expertly analyzing the client's finances, and their ability to develop a suitable plan. How well they implement their proposed strategies and monitor their client's portfolio performance speaks volumes about their quality of service.
Regular background checks conducted by the CFP Boards ensure that the applicants follow a fiduciary standard of care and that their license is renewed every two years. Stringent requirements ensure that CFP's have an ethical, moral character, no criminal record, and an in-depth knowledge of their field.
What is Meant by Fiduciary Standard of Care?
Certified financial planners are an example since they abide by a fiduciary standard of care. Fiduciary duty states that the financial advisor is legally bound to give you the best advice to improve your financial status. They must disclose all conflicts of interest that may arise and warn you of potential liabilities in your investments. Furthermore, if they are proven to be negligent in their duty, they can face legal consequences. This ensures that your CFP makes your best interests their priority.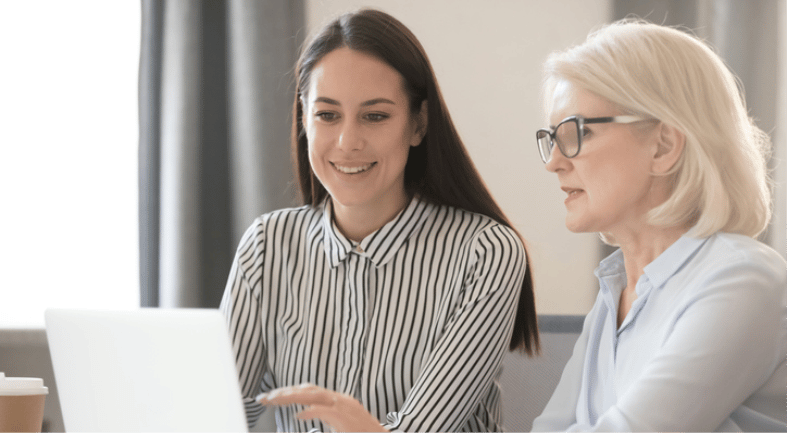 How Can a Financial Planner Improve Your Financial Life?
Trusting another person with all the details and intricacies of your economic status can leave you feeling sceptical and doubtful. It may lead you to wonder, "Is it worth having a financial advisor?"
Professional financial advisors provide the insight to formulate strategies to narrow down ideal investments and asset allocation methods to secure and enhance your wealth. Here are some ways in which financial advisors can improve your financial life.
Improve Your Investment Profile and Portfolio Performance
Optimal portfolio performance requires implementing the right strategies that complement and support your investment profile. Financial advisors have the expertise to analyze your assets, financial targets, and potential threats to your investments. They have the experience to use this data to identify strategies that can help strengthen and structure your portfolio to withstand variable market trends. Alternatively, you can read about these strategies in our Performance Guide.
Create an Optimized Balance Sheet
Being wealthy does not necessarily mean that your financial situation won't change. Unpredictable situations can result in you needing to sell off your assets or reduce your expenses and, thus, your standard of living. For example, there could be a monetary crisis, or your investments are going badly; it could be that one of your buildings catches fire, or you forget to pay off your credit cards. Having a financial strategy could help you optimize your balance sheet to minimize risk and give you more freedom in your expenses and investments. With a clear idea of where you stand in monetary aspects, you can set limitations for yourself and spend more wisely.
Help You Pass on Your Wealth and Legacy
Any successful, wealthy person wants to have the assurance that their hard work will not be squandered at the hands of others when they're gone. That is why many rich individuals prefer creating a legacy plan or inheritance plan. However, enlisting the help of professional financial advisors can make this process smoother for you as they can help you iron out the fine details and make objective decisions. They can uphold your wishes by appropriately distributing your assets through strategies, including estate planning, trusts, wills, and insurance in your transfer plan. You can schedule a consultation with one of our wealth managers for advice on legacy planning.
Evaluate and Manage Your Risks
Any investment comes with risk and the threat of financial loss. The more money you have, the more you are impacted by these risks. Financial advisors or investment advisers can understand the threats that come with different investments and help protect your portfolio from market shifts by developing the right strategies. They will decide whether you need a broker-dealer or not. In our book, The Art of Protecting Ultra-High Net Worth Portfolios and Estates – Strategies for Families Worth $25 Million To $500 Million, we talk about how you can protect your assets from various threats.
Help You with Your Taxes
Millions of dollars in active income come with hefty taxes. You don't want a large chunk of the profits you've earned to be used in paying off your taxes. A financial advisor can help you keep most of your money by reducing your tax obligation. A tax deduction plan uses legal methods to implement techniques and strategies that lower the taxes you need to pay.
Plan for Your Retirement
High net worth and ultra-high net worth individuals have the luxury of keeping high aspirations for their retirement. You may want to fulfil your passion for collecting invaluable art pieces, or you might want to travel the world. Either way, you need to ensure that your money can withstand life changes and inflation. According to your future goals, a financial advisor is highly specialized in this field and can advise you on saving a sufficient amount of wealth for your retirement years.
Which Situations Require You to Hire Financial Advisors?
The decision to hire a financial advisor often stems from a specific reason. You may want a better hold on your economic status or want an expert watching over your wealth. So, when you're asking yourself, "Should I meet with a financial advisor?" it may be wise to see if you fit into any of the following situations.
You've Recently Come into A Large Sum of Money
A massive influx of cash can become tricky to manage, especially if you're not used to handling such a large amount of money. A financial strategy can help you understand what you intend to do with it. Your financial advisor can assist you in identifying how much you can spend, how much you should invest, and how much you can donate.
To Gain A Second Opinion
Wealthy people might already have a financial advisor looking after their budget. However, if you are beginning to doubt your advisor's ability to manage your money, you may want to seek a second opinion. Consulting a certified financial planner can let you know whether you are on the right path to reach your goals since they are legally obligated to give you honest advice. Our Ultimate Guide can help you through the process of finding a new financial advisor that is right for you.
Dealing with Unforeseen Circumstances
Marriage, divorce, unemployment, illness, and death are examples of unforeseen life circumstances that can impact your wealth. Apart from the heavy financial toll they may take, the emotional toll also makes it difficult for you to make rational decisions. A financial advisor can help you deal with the monetary aspect in these circumstances and give you objective, unbiased advice on your next move.
Access to Improving Your Financial Status
A financial advisor can do more than organize your wealth and assets. If you have ambitions to increase your wealth or to improve your standard of living, a financial strategy can lead you to make the right investment choices to attain that goal. A certified financial planner will guide you in investing, managing finances, and much more. CFPs can help you eliminate unnecessary costs and invest wisely to reduce the economic drain you might face during life changes or market fluctuations.
The Process of Finding a Financial Planner
It is important to take the process of finding a CFP seriously. But where should you begin? If you're wondering, "How do I find a CFP?" you should be mindful of the following factors.
Exploring Your Options
Financial planning is a service offered by many financial advisors, investment advisors, and wealth management firms. It is best to understand what you are looking for to make the most suitable choice. Searching online is the easiest way to find a variety of choices. Alternatively, you can consult your friends or co-workers for recommendations.
Evaluating Their Skills and Experience
When selecting any financial advisor or investment advisor, it is recommended to go with the one who has the right credentials and certification. CFPs are highly skilled and qualified to create a financial strategy. On the other hand, wealth managers are experts in dealing with affluent investors, so they have experience developing financial plans to meet high-value financial profile requirements.
Or if you want to hire an investment advisor, make sure you choose one who works for broker-dealers that follow the suitability standard set by the Financial Industry Regulatory Authority (FINRA).
You can reach out to one of our wealth managers today.
Understanding Their Fee Structure
Your next question might be, "How much money do I need to hire a financial advisor or an investment advisor?" This depends on the fee structure of the financial advisory firm or CFP you choose. Is it an annual fee or a commissions-based fee? It is always wise to ask the details of the fee structure in your first consultation to be aware of any hidden costs.
Arranging a Consultation
Meeting with your shortlisted financial planners is a great way to understand whether or not they are suitable for you. You can ask them questions about the strategies they would use to improve your specific financial situation. Face-to-face communication can also help you determine your compatibility with them.
Last Words
A financial expert can monitor and allocate their clients' assets appropriately to secure the financial future that they envision. With a professional financial planner, you can be sure that your money is in safe and qualified hands.
The wealth managers at Pillar Wealth Management have the skill-set and knowledge to create financial plans for investors with $5 million to $500 million in liquid assets. Contact us for a free consultation.
To be 100% transparent, we published this page to help filter through the mass influx of prospects, who come to us through our website and referrals, to gain only a handful of the right types of new clients who wish to engage us.
We enjoy working with high net worth and ultra-high net worth investors and families who want what we call financial serenity – the feeling that comes when you know your finances and the lifestyle you desire have been secured for life, and that you don't have to do any of the work to manage and maintain it because you hired a trusted advisor to take care of everything.
You see, our goal is to only accept 17 new clients this year. Clients who have from $5 million to $500 million in liquid investable assets to entrust us with on a 100% fee basis. No commissions and no products for sale.
Related Posts