Business Exit Strategy: How to Prepare One – PillarWM
Ultra high net worth entrepreneurs have businesses worth over $10 million, to which they have devoted their lives to. If you've decided it is time to move on from this venture, you may want to develop an effectual and profitable business exit strategy. After all, with such high stakes, you want to make sure your business is well taken care of and that you can preserve the wealth it has allowed you to accumulate. If you're an ultra high net worth investor with $10+ million worth of assets, our exclusive guide on financial security is meant for you.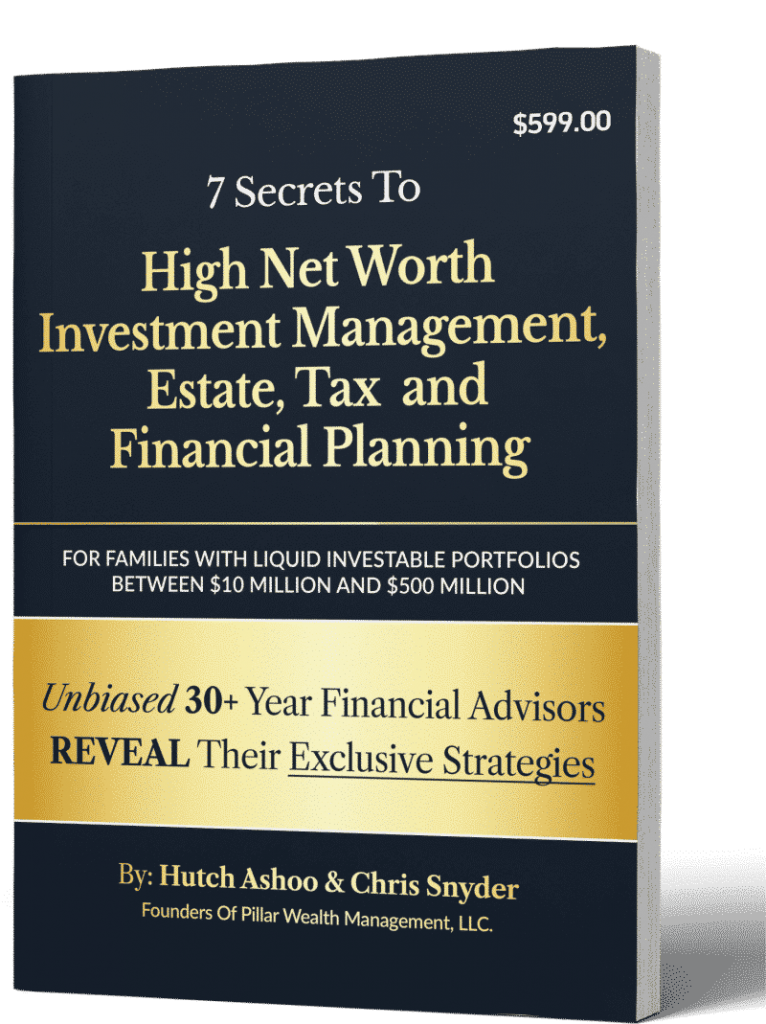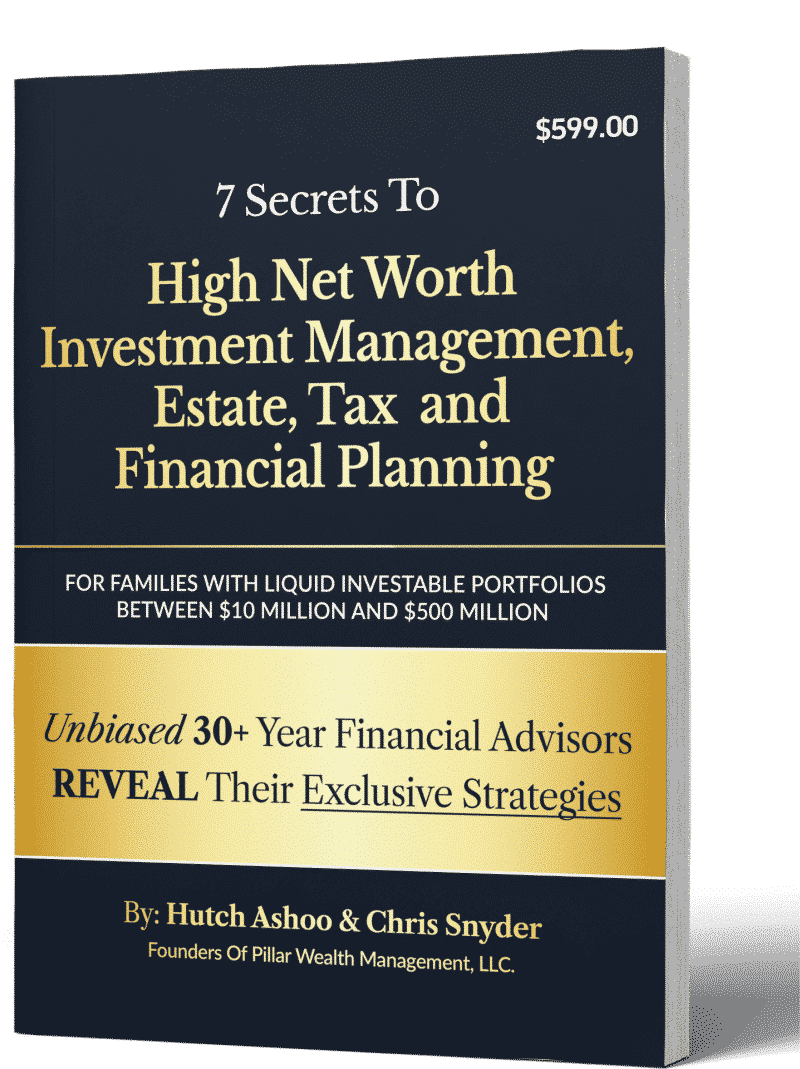 STRATEGIES FOR FAMILIES WORTH $5 MILLION TO $500 MILLION
7 Secrets To High Net Worth Investment Management, Estate, Tax and Financial Planning

The insights you'll discover from our published book will help you integrate a variety of wealth management tools with financial planning, providing guidance for your future security alongside complex financial strategies, so your human and financial capital will both flourish.
Clients frequently share with us how the knowledge gained from this book helped provide them tremendous clarity, shattering industry-pitched ideologies, while offering insight and direction in making such important financial decisions.
Exit strategies give you the opportunity to plan out the rest of your life, how you want to use your wealth, and how you can help your business transition to a new management style. Our custom wealth management advisory services at Pillar Wealth Management provide financial planning to investors with $5 million to $500 million in liquid assets. If you would like advice on how to best manage your wealth after selling your business, schedule a meeting with us. Professional advice on your business dealings can help you secure a deal that works in your and your company's favor.
What are Business Exit Strategies for?
Exit strategies or an exit plan is a business owner's strategic plan to reduce or liquidate their assets while making a substantial profit. Entrepreneurs use this to sell their ownership in a particular company to other investors or companies. Investors may also use exit strategies to plan for a cash-out of an investment. It allows them to limit their losses and remove themselves from the business entirely.
If you're asking yourself, "What do you need to exit from your business?" an exit strategy can help you understand the requirements and the entirety of the process.
A good business exit strategy takes into account your various options, your personal goals for the future, your timing, and your objectives during the process. It gives you the liberty of not feeling the pressure of settling for an opportunity that is less than substantial. In the case of urgency to sell, having an exit strategy beforehand can help you stay more organized and cool-headed in your approach.
Being prepared for what you hope to obtain and clarifying why you wish to sell helps you respond to an offer sooner. Similar to businesses, investments have exit strategies too. They aim to protect your assets and secure your finances. Our guide can help you learn more about how to shift your investment success.
High-value assets should be given priority in terms of financial security. You don't want your wealth to be squandered just because you didn't have the proper strategies in place to let you make the most out of business valuation. Once you receive that large inflow of cash, your next aim should be to safeguard it. You can learn how through our book, The Art of Protecting Ultra-High Net Worth Portfolios and Estates: Strategies For Families Worth $25 Million To $500 Million.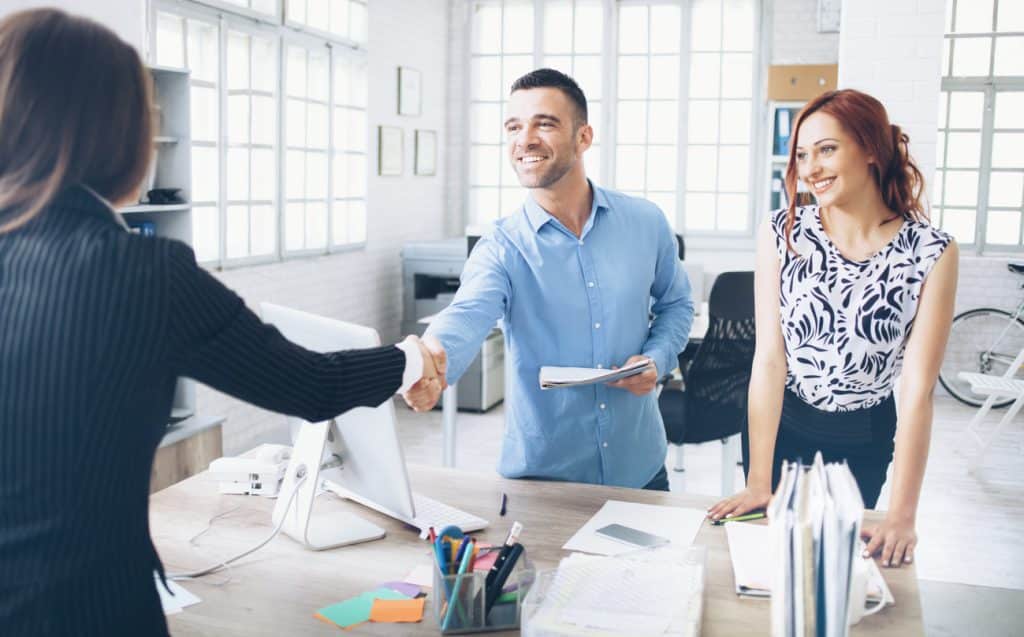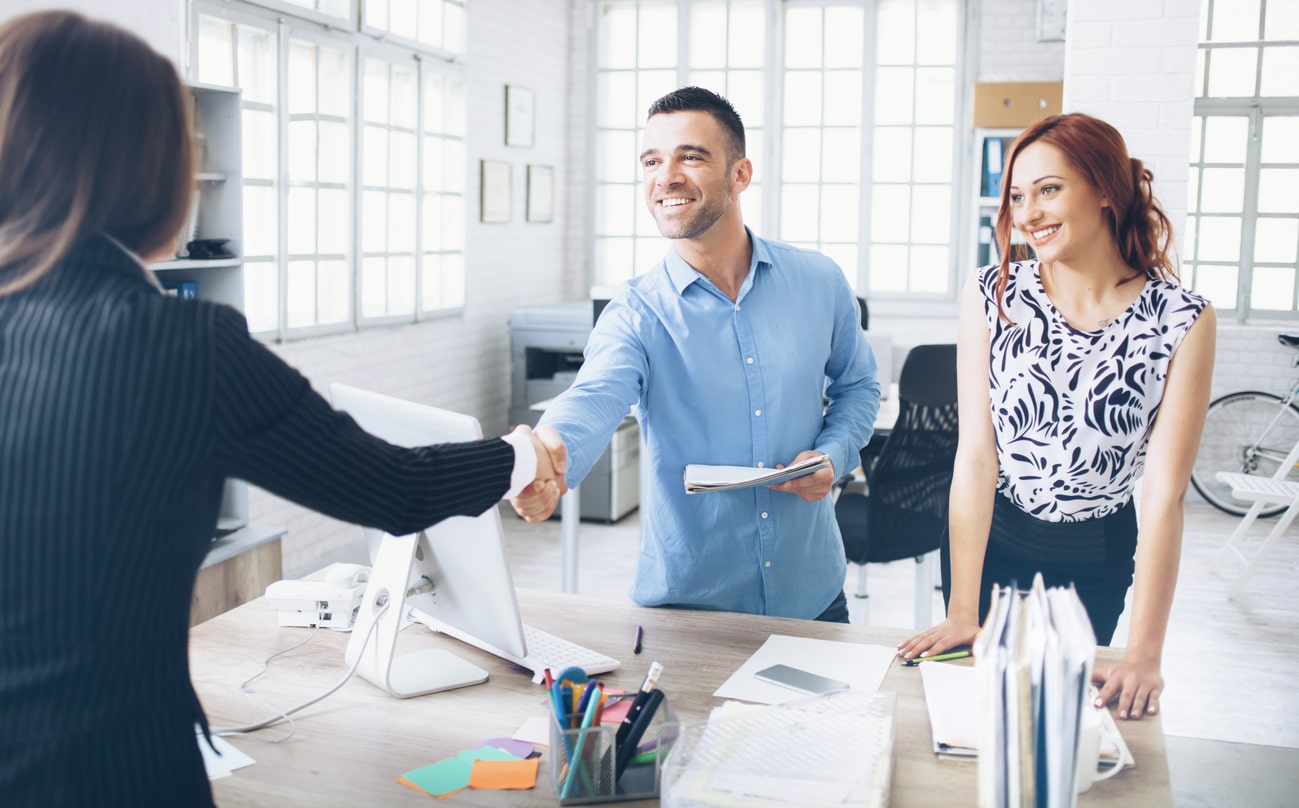 Which Business Exit Strategy is the Best?
The exit strategy that your financial advisor recommends is directly related to the type of business, the company's size, the company's financials, and your long-term objectives for the company and yourself. If a business has multiple shareholders, it is crucial to have an exit plan in place from the early stages to avoid future conflicts.
An entrepreneur should prepare an exit strategy in their business plan during the initial stages. This can help influence decisions on how the business should be developed while making sure everyone is on the same page. Three of the most common business exit strategies are strategic acquisitions, initial public offerings (IPO), and management buyouts (MBO). Each offers a different level of liquidity to the business owner.
A strategic acquisition relieves the founder from the control of the company and their ownership responsibilities. It can offer a higher level of liquidity in a shorter time.In comparison to strategic acquisitions, IPOs bring a higher payoff and a more respectable stature. However, they are not a suitable strategy if the market is in a recession. Management buyouts offer more control to the owners and make the transition of ownership easier. Factoring in all parties' interests, i.e., multiple founders, partners or shareholders, is crucial in determining an exit strategy.
If you want to retain control or stay involved in the business, your exit strategy will be customized accordingly. An ideal business exit strategy follows a process that considers all factors to give a logical approach and ensures a compatible match between buyer and seller. It allows you to maximize your business's sale value by securing a deal with the appropriate terms and structure and implementing a well-thought-out plan to ensure a smooth transition.
With a strong exit strategy in place, you have the highest level of confidence, knowing that you have backup plans and alternatives to turn to. A consultative exit strategy specialist is experienced in drafting the best plan to meet your goals. They can help you sell your business at a value that meets your future financial requirements. Contact us if you'd like to consult one of our financial experts on how to manage your wealth.
Why Should You Consider an Exit Strategy?
If you've been around in the world of business for a long time, you may think you know all the ins and outs. This may lead you to wonder, "Why do you need a strategy to quit or EXIT your business"? As a high net worth or ultra high net worth business owner, your company's value may be in the tens of millions of dollars. It would help if you were extra cautious in your dealings to ensure that you receive the complete benefits of all the time and effort you put into building and growing your business. This includes selecting an advisor who is reliable and knowledgeable. Our exclusive guide on choosing the best financial advisor is free for investors with $10+ million in investment assets.
Your reasons for choosing to leave your business determine how committed you will be to your exit plan. Whether you want to retire, fund a new project or start a new venture, an exit strategy is designed to help you achieve your objectives. It gives you negotiating leverage and alternative buyers, which presents you with multiple opportunities to analyze and settle on the best deal.
A business exit strategy can outline how you want the company to be run by the next owner and ease the employees into the transition. Strategies can be implemented to give you a certain level of control even after your departure, maintain the performance of your business and sustain your respective customers or clientele.
Meeting with a team of specialists will help you understand your own objectives for selling. It will also cover the legal, tax and financial aspects that you might be unaware of. They will ask questions that had not occurred to you and clarify negotiable and non-negotiable terms for the deal. This will prevent you from wasting time negotiating with a buyer who is not ready to meet your requirements or set terms.
High Net Worth and Ultra-High Net Worth Exit Strategies to Sell Your Business
A very critical aspect that high net worth and ultra high net worth business owners need to consider is their taxes. Selling a business worth tens or hundreds of million dollars requires a clear plan on how to mitigate your taxes and help you retain as much of your money as you can. You can opt to demand a specific cash amount to be paid as a lump sum all at once, or you can agree to an annual payout that helps sustain your finances for years into your retirement. Your aims for the future will decide how to best strategize your cash inflow.You can consult one of our wealth managersfor advice on managing your finances.
Setting a concrete timeframe is useful to help you be more motivated in seriously considering offers that come your way, and it affects your negotiation strategy with potential buyers. Additionally, your financial advisor should help you determine your expected value and your minimum negotiation price. For this purpose, it's best to choose advisors who have previous experience with acquisitions and mergers, as they can accurately inform you of your company's value. An auditor will help prepare both your professional and personal finances for the exit plan.
With a high value company, chances are you were working with multiple investors. Your business exit strategy should compensate for repaying the investments after you have left. Keeping on good terms with your investors is key to help you in your future ventures. To know more about improving your investments' success, you can read our Performance Guide.
Before finalizing your plans, it is great to create new leadership positions, to help the new owner and the employees get accustomed to the change in ownership. Your strategy can entail whose hands you wish to leave your company in. Communicating your succession plans to your employees is the professional and respectable way to leave your business. When each team member knows the end vision and understands your motive for leaving, the exit strategy takes place seamlessly.
Who Can You Approach for a Business Exit Strategy?
There is no doubt that a well-run and reputable high net worth business has taken years of devotion and commitment to establish. For some, it may be the most significant financial change in their life. Being prepared with the appropriate exit strategy ensures that you reap the rewards of your hard work.
Once you've decided that you need an exit plan, you need to know who can help you to prepare a business exit strategy. Normally, a team of specialists works together to plan an exit strategy, as each of them is an expert in their own finance fields. For ultra high net worth companies, you want to get the best possible deal, which requires the most qualified financial advisors. In addition to a wealth manager, your team should include an investment banker, a CPA, and a transaction attorney. You can read our Ultimate Guide to learn more about the qualifications of financial advisors.
Specialists determine the company's value by examining its financials and working alongside transition managers to help you formulate your business exit strategy. They ensure that you are not burdened by the lengthy process and use logical and measured strategies to create the exit plan. Their combined expertise makes them the perfect team to pull off the most advantageous deal.
To Summarize
Apart from business valuation, there are many important factors to consider for a business exit strategy. Entrepreneurs are unable to make an unbiased decision regarding their own company and tend to fixate on the value of their enterprise. It is advised to formulate your exit strategy from the very beginning of your business venture, with strategies that support your values and vision for the company.
Financial specialists have the relevant experience and skills to approach your exit strategy in a holistic manner, anticipating the bigger picture. Pillar Wealth Management specializes in giving financial advice to investors and business owners with $5 million to $500 million of investable liquid assets, ensuring that your wealth remains secure. You can schedule a meeting with us for a free consultation.
Related Post