Best Financial Planning Companies to Manage Wealth: PillarWM
]If you have $50,000 in your bank account, you can easily manage your money yourself. You might just have to pay back your debts or regularly contribute to your emergency-savings funds. However, if your wealth reaches in the millions, you should seriously consider using a financial planning company. This is exactly the position several wealthy individuals find themselves in as their wealth grows and assets diversify. In such situations, several high net worth and ultra-high net worth individuals start looking for the best financial planning companies to find a suitable one to manage their wealth and help them accomplish their financial goals. If you're in the same boat, make sure you read our useful guide on choosing the best financial planning company.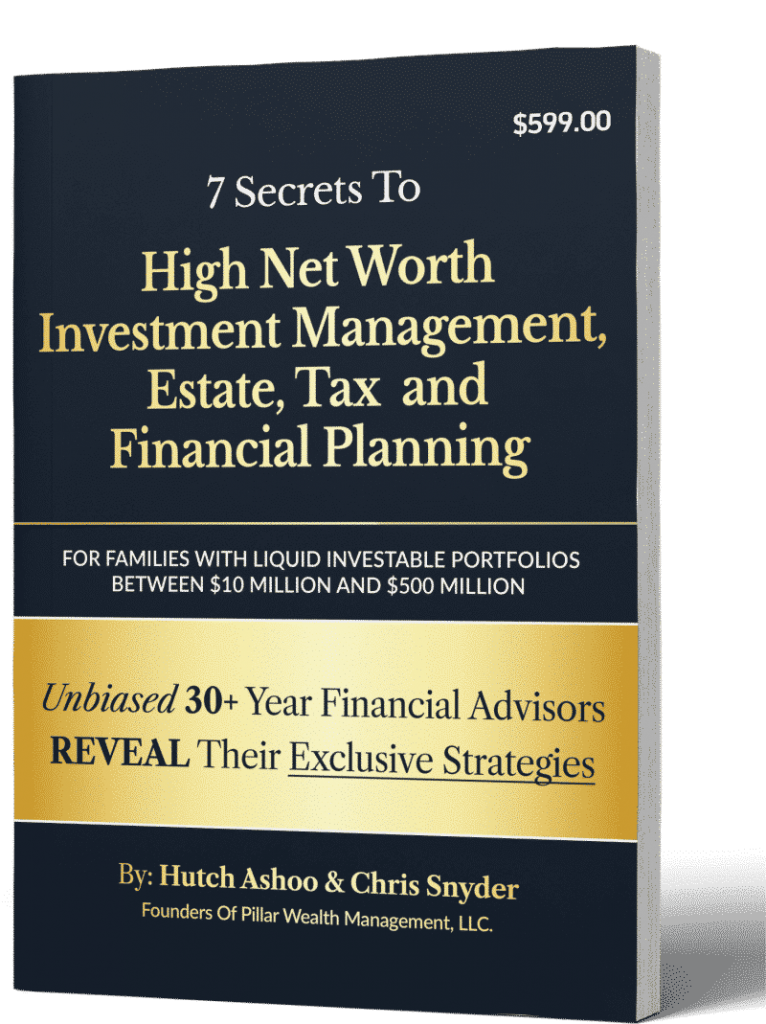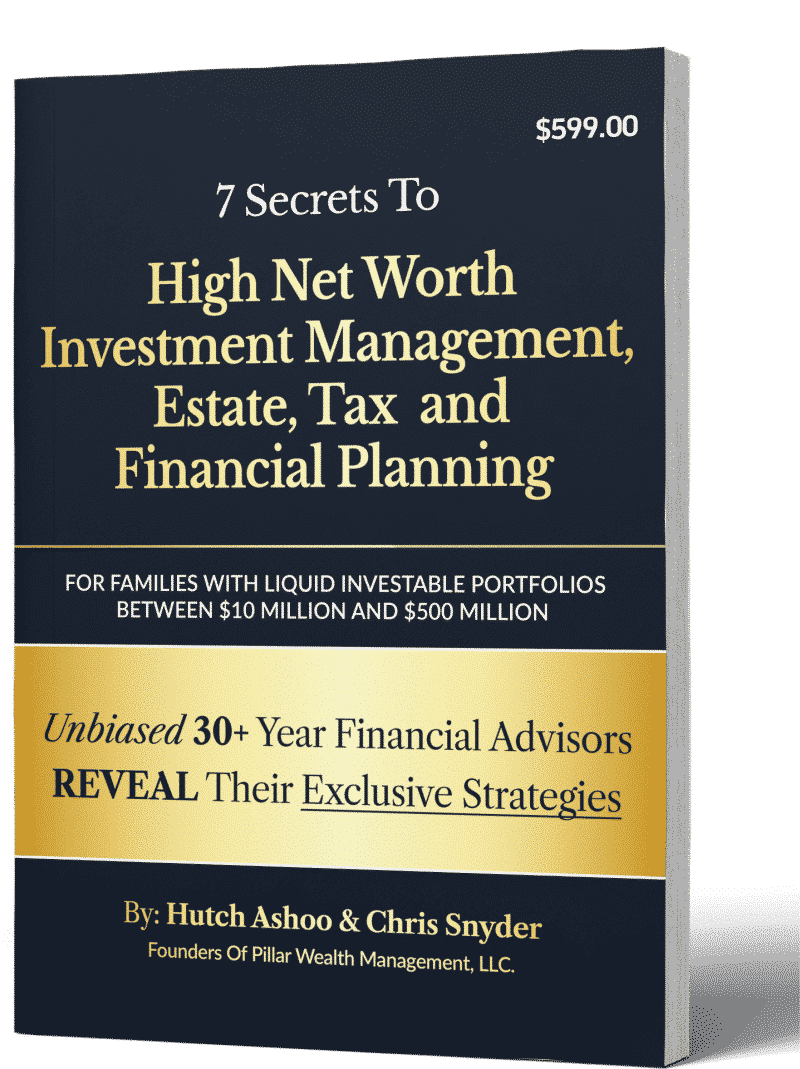 STRATEGIES FOR FAMILIES WORTH $5 MILLION TO $500 MILLION
7 Secrets To High Net Worth Investment Management, Estate, Tax and Financial Planning

The insights you'll discover from our published book will help you integrate a variety of wealth management tools with financial planning, providing guidance for your future security alongside complex financial strategies, so your human and financial capital will both flourish.
Clients frequently share with us how the knowledge gained from this book helped provide them tremendous clarity, shattering industry-pitched ideologies, while offering insight and direction in making such important financial decisions.
At Pillar Wealth Management, we provide financial planning services to clients who have anywhere between $5 million and $500 million worth of liquid investable assets. This helps our clients achieve the financial security they have always dreamed of!
What Do Financial Planning Companies Do?
If this is the first time you've heard of financial planning companies, you might wonder what do financial planning companies do? In simple words, a financial planning company helps individuals and large corporations achieve their long-term financial goals.
The financial planners in a financial planning company work by consulting with clients to assess their financial objectives, risk aversiveness, and corporate or life stages. They then identify an appropriate class of investments for them. Financial planners may even devise a strategy to assist clients in meeting their financial goals by allocating their wealth into a diversified collection of investments designed to generate income.
Financial planning companies may also specialize in providing the following services:
Risk Management

Portfolio Management

Tax Planning

Retirement Planning

Cash Flow Planning

Wealth Transfer
At Pillar Wealth Management, we provide several financial planning services as well. To learn more about the services we offer, sign up for a free consultation with us!
Risk Management
A certain degree of risk is associated with every investment that you make. Thus, if you invest your wealth in any place, you are simultaneously signing up for risk. However, the level of risk may vary for each investment. For instance, a US Treasury Bill is considered a riskless investment, whereas real-estate based securities are high-risk investments.
Financial planning companies' risk management services will help you invest in a manner that effectively minimizes such investment-related risks. It involves recognizing, analyzing, and minimizing risks that can arise from several reasons, such as natural disasters, market uncertainty, etc. At Pillar Wealth Management, we offer risk management services to high net worth and ultra-high net worth individuals to mitigate financial losses associated risks.
Portfolio Management
Portfolio management is the science and art of choosing and organizing a class of investments that accomplish an institution, company, or client's long-term financial goals. The key objective of portfolio management is to create a perfect balance between risks and returns. Several financial planning companies agree that portfolio management is one of the most important strategies an investor should adopt.
At Pillar Wealth Managers, we know that each client has their own set of financial targets, risk aversiveness, and time horizons. We acknowledge that there's no standard procedure for creating an optimal portfolio management strategy for each individual. Thus, we factor in all such details when analyzing your assets and devising a portfolio management plan for you. Read our ultimate guide, Improving Portfolio Performance, to learn how you can get the highest investment performance.
Tax Planning
The sole drawback of selling your assets at a profit or getting a positive return on your investment is that it comes with a hefty tax bill. These taxes can often be up to thousands of dollars. The good news is that financial planning companies offer tax planning services to lower your tax bills.
Tax planning involves developing and executing several strategies to lower your tax obligation as much as possible. It encompasses several considerations such as the size and timing of income, timing of purchases, etc., to create a tax-efficient strategy for you.
Our team of wealth managers is adept at conceiving and implementing tax-deduction techniques. We conduct an in-depth analysis of our client's portfolio to locate areas where we can do tax-saving. You can schedule a consultation with one of our wealth managers to learn more about techniques to lower your tax burden.
Retirement Planning
Several high net worth and ultra-high net worth individuals have various retirement plans. While some aim to spend their post-retirement life comfortably on their savings, others set new financial targets that they aim to achieve. Whatever your post-retirement goals may be, we can help you achieve them!
At Pillar Wealth Management, our financial planning services include developing a comprehensive retirement plan to ensure that you don't run out of money after retirement. Click here to read the five critical shifts you need to make to enhance portfolio growth strategies.
Cash Flow Planning
Handling cash flow is another service provided by financial planning companies. Wealth frequently passes through the hands of multiple affluent individuals. So, if you don't keep track of the rate at which you're earning and spending wealth, you might not know where your finances are headed.
Pillar Wealth Management offers comprehensive cash flow planning services. We assess your income sources, assets, liabilities, and expenses to create a cash flow plan that helps you keep your finances in check. This way, you will have complete information about your cash inflows and outflows and attain the financial serenity you always dreamed of.
Wealth Transfer
It's common for wealthy individuals to transfer a portion of their wealth to their beneficiaries after they reach a specific age. Even though this procedure seems quite straightforward, it's actually hurdled with several problems, such as high tax rates. In our book, the Art of Protecting Ultra-High Net Worth Portfolios and Estates – Strategies for Families Worth $25 Million to $500 Million, we mention some of the challenges associated with wealth transfer.
Wealth transfer is the process of transferring your assets and wealth to your beneficiaries through a combination of financial planning strategies such as estate planning, wills, trusts, life insurance in a tax-efficient way. At Pillar Wealth Management, our financial planning services encompass wealth transfer to help you create a transference plan that will ensure your wealth goes to the right people. To learn more about wealth strategies, schedule a free meeting with our wealth managers.

How Do I Choose Financial Planning Companies?
Given the vast number of financial planning companies present today, it's quite hard to identify and decide which one you should opt for. So, to help you out, we have listed some tips that will help you answer your question, "How do I choose financial planning companies?"
Ask Friends and Family Members for Recommendations
The simplest way to choose the best financial planning company is to ask your family members and friends for recommendations. If they are high net worth or ultra-high net worth individuals like yourself, they might already be using a financial planning company. Thus, there's a high chance that they can let you know of companies they have used and are satisfied with.
Read Online Reviews
If you type "best financial planning companies near me," you will get hundreds of results. So, how do you differentiate between them? Well, the answer is simple – you simply need to read their reviews online!
There are several online platforms, such as the Better Business Bureau, where you can look up and read reviews from actual clients to know each financial planning company's pros and cons.
Ask Them Questions
Once you have shortlisted a few financial planning companies, you should directly speak to them. In your initial meeting, you should ask them if they offer the services you require, their fee structure, and their financial planning approach. Read our ultimate guide to learn several other important questions you should ask a financial planning company before choosing them. If you get satisfactory responses to your questions, you should hire that company to fulfill your financial planning requirements.
Who Are the Best Financial Planning Companies?
Several financial planning companies can offer you the services outlined earlier in this article. However, being a high net worth or an ultra-high net worth client, you should opt for a company that can meet your needs in the best possible way.
So, in this section, we'll discuss who are the best financial planning companies. In fact, we have prepared a list of features that the best financial planning company has. In our special guide, we discuss the key characteristics of the best financial planning company.
Experience Working with Wealthy Individuals
The best financial planning company is one that has experience working with high net worth and ultra-high net worth individuals. A newly-launched financial planning company might charge a lower fee; however, they may not know how to deal with market volatility and make tax-efficient portfolios as these things only come with experience.
Our team has a combined experience of providing financial planning services for more than six decades at Pillar Wealth Managers. We can help you make intelligent financial decisions to meet your financial objectives in the best possible way. Schedule an appointment with our experienced financial planning team to learn how we can help build your wealth.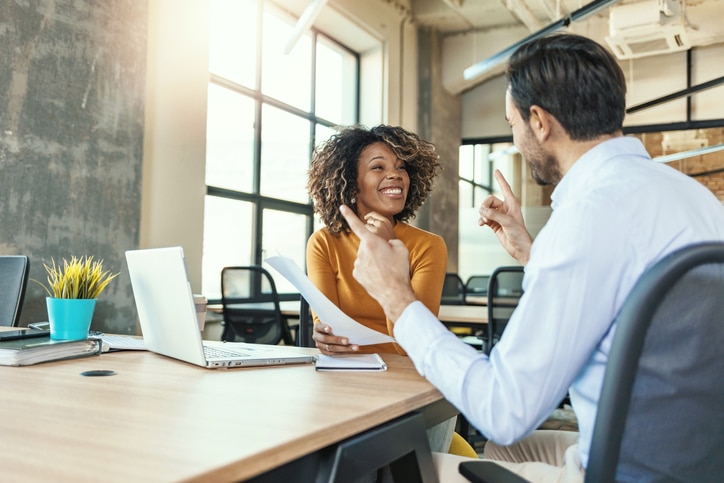 Fiduciary Services
Financial planners who explicitly manage money for clients and offer financial advice are considered to be fiduciaries. This means that they have a legal obligation to work in your best interests, and they cannot have any personal advantage of managing your assets.
Fiduciary services are a key attribute of the best financial planning firm. Since fiduciary financial planning companies have to manage wealth for the client's benefit instead of their own, there is no conflict of interest. Rather fiduciary companies are fully dedicated to helping you achieve your financial goals. Whenever a fiduciary company recommends a strategy, they will completely brief you about it, including the advantages and disadvantages so that you can make an informed decision.
Personalized Service
The major financial planning companies and massive Wall Street firms are generally more interested in their shareholders rather than their clients. They provide a standardized solution to every high net worth and ultra-high net worth individual who comes their way. Hence, they fail to provide custom services to their clients that consider their financial objectives, risk tolerance, etc.
At Pillar Wealth Management, we strive to provide personalized service to every client that we work with. For this reason, we take a specified number of clients every year so that we can spend time understanding their unique requirements before offering any financial plan.
Are the Best Financial Planning Companies Worth It?
Now that you know what a financial planning company does, you might be thinking, "Are the best financial planning companies worth it?" After all, you can avail the services offered by a financial planning company from various firms across the industry.
Even though we completely agree with this argument, we want to let you know that at Pillar Wealth Management, we have the skills, expertise, and experience to help you on multiple financial matters. We start by studying your wealth and assets in detail and thoroughly assess your current financial standing to create holistic strategies for you.
Last Few Words
If you're not too comfortable handling your wealth, you should definitely get in touch with a financial planning company. Given their skills, knowledge, experience, and expertise, a financial planning company can efficiently manage and oversee your wealth and assets.
Pillar Wealth Management is a fee-only firm that provides financial planning services as well. We are dedicated to providing fiduciary services to the high net worth and ultra-high net worth individuals who come our way.
However, we aren't just limited to financial planning. Instead, our list of services includes balance sheet optimization, liquidity management, portfolio design, insurance planning, estate planning, etc. Click here to schedule a meeting with one of our managers today. It's absolutely free, so you really have nothing to lose!
Related Posts