$10 Million Net Worth Lifestyle Protection – PillarWM
Is a $10 million net worth lifestyle considered rich? Can you retire securely with $10 million?
It may seem like a lot, and it is a lot compared to many other people.
But here's the thing:
Someone with a $10 million net worth lifestyle will face numerous and unique challenges regarding wealth protection. If things go wrong, you can lose huge chunks of it to poor investments, medical issues, lawsuits, and other unforeseen situations, many of which are beyond your control.
We've seen it happen. Many times.
These challenges can be difficult to overcome on your own.
If you are an investor with $10 million to $500 million in liquid investment assets and you want to secure your future lifestyle, here's where to start:
Get a free copy of our in-depth book that reveals secrets of high net worth investment management, estate, tax, and financial planning, written specifically for those with $10 million or more to invest.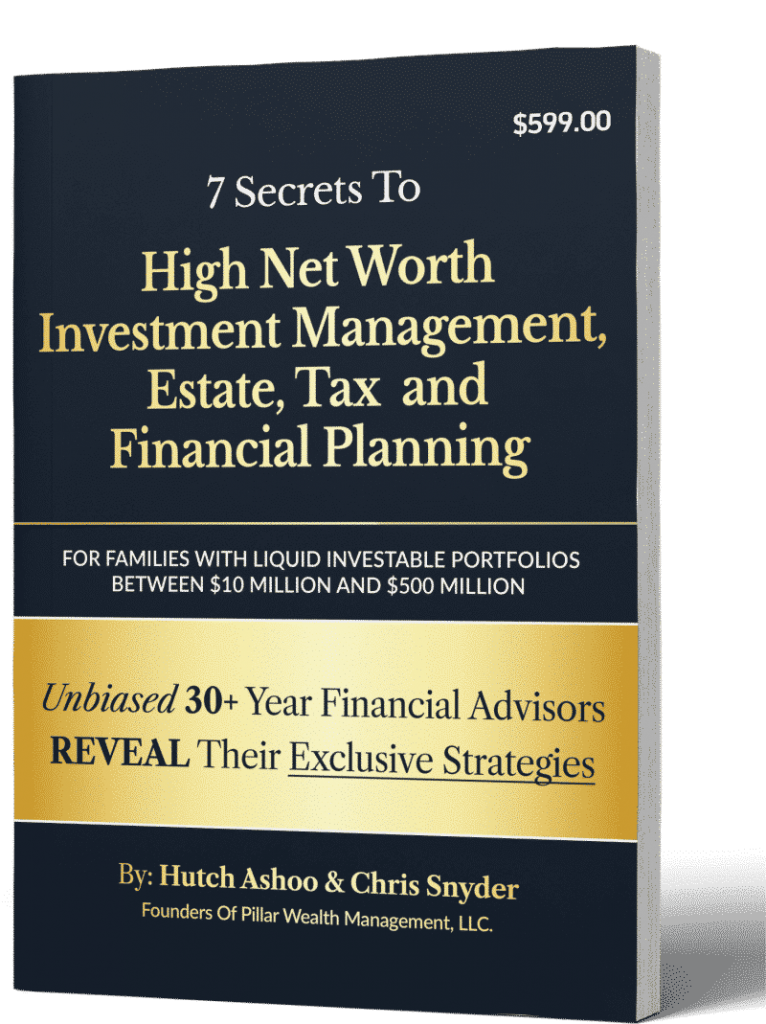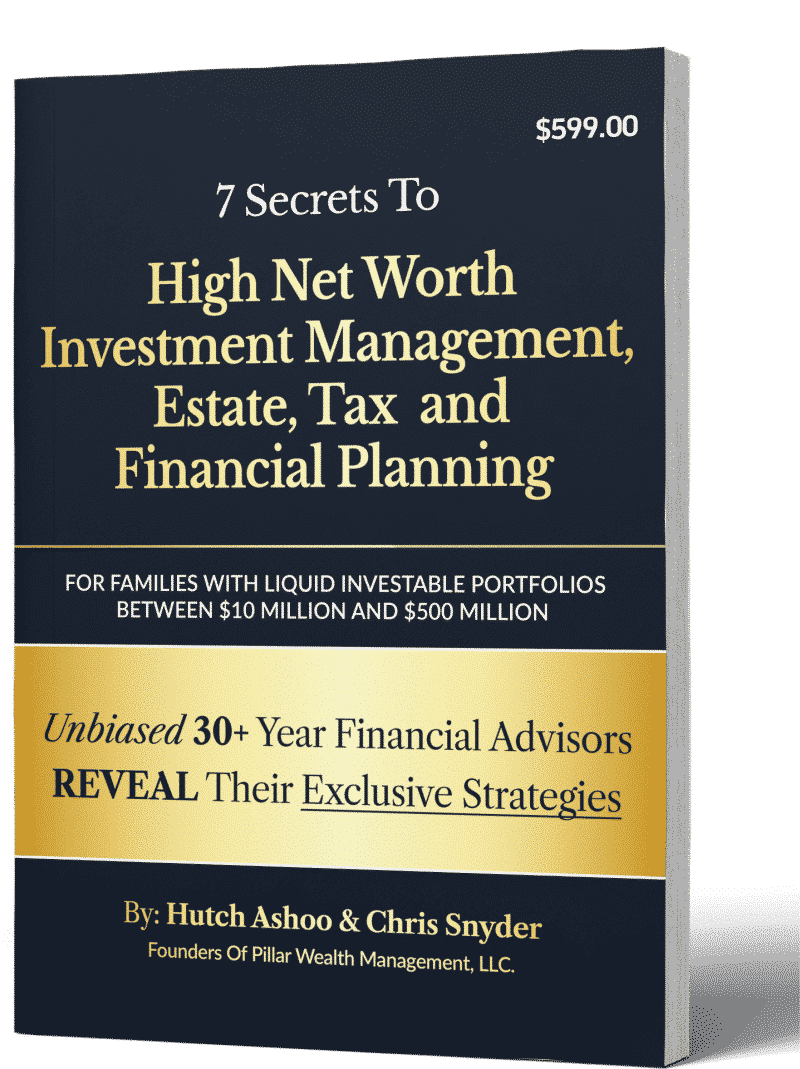 STRATEGIES FOR FAMILIES WORTH $5 MILLION TO $500 MILLION
7 Secrets To High Net Worth Investment Management, Estate, Tax and Financial Planning

The insights you'll discover from our published book will help you integrate a variety of wealth management tools with financial planning, providing guidance for your future security alongside complex financial strategies, so your human and financial capital will both flourish.
Clients frequently share with us how the knowledge gained from this book helped provide them tremendous clarity, shattering industry-pitched ideologies, while offering insight and direction in making such important financial decisions.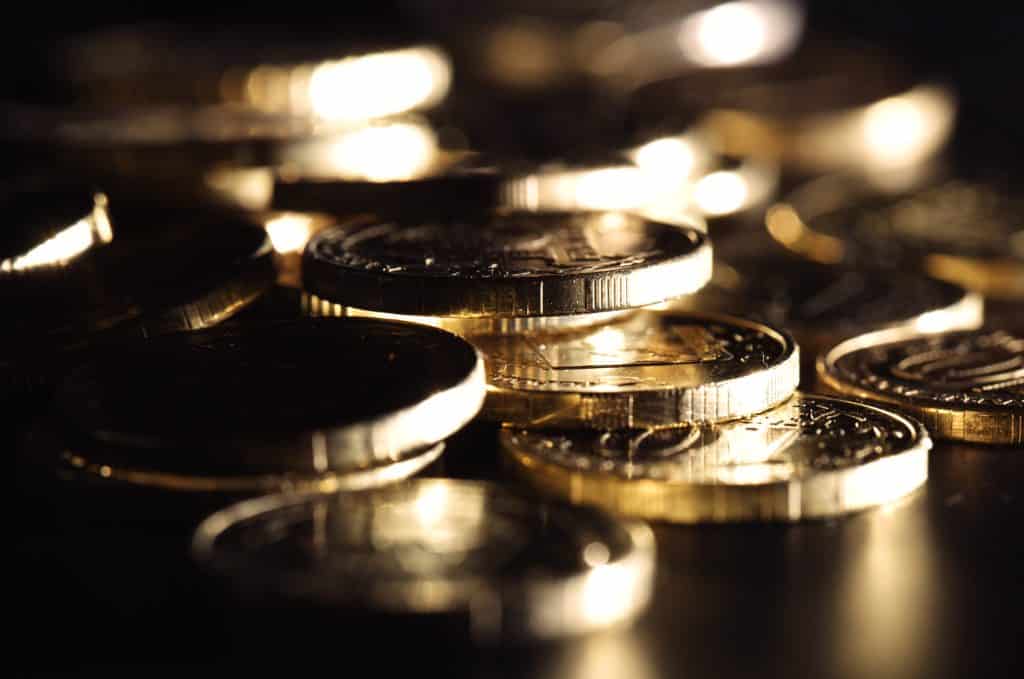 Having a net worth of $10 million may seem sufficient for a secure retirement, but it isn't a guarantee. Wealth has to be protected to prevent losses due to poor investments, medical issues, lawsuits, and unforeseen situations, many of which are beyond your control.
$10 Million Net Worth Lifestyle Challenges
Investors with a $10 million net worth can enjoy a comfortable lifestyle that offers numerous wealth-building advantages.
However, the truth is that these investors still face many of the problems that other individuals with a higher or lower net worth experience. Please speak with our wealth managers to learn more about the challenges of a $10 million net worth lifestyle.
Some of these challenges include:
Expanding Your Portfolio
Growth is good. But at what cost?
Throwing caution to the wind and making the most aggressive and risky investments possible isn't a good strategy. It's just a different form of gambling. Yes, you could strike it big, but you can also lose big.
The question is:
How do you expand your portfolio without taking on too much risk?
When markets crash, inflation increases, and economies experience volatility and tumult, even wealthy investors can watch helplessly while the value of their portfolios implode.
We have had people come to us from other wealth managers after recessions had decimated their portfolios. Early in our career, we were astonished to see people who had lost 70%, even 80% of their net worth!
We had one couple come to us who used to have $32 million, and after a recession they had just $5 million.
Can you imagine?
Today, we're no longer astonished by this, because too many wealth managers and financial advisors take on reckless amounts of risk just to grow a portfolio by a few more percentage points. We've seen high net worth portfolios that were invested 100% in equities. No risk management in place at all.
Click to tweet: Too many financial advisors take on reckless amounts of risk, and their clients suffer when their plan fails.
What happens?
They fail, and the investor is the one who suffers.
You can learn about some safe strategies for expanding your portfolio in this special guide.
Protecting Your Wealth
If you have spent many decades building your net worth, you should take steps to protect your wealth.
It can be easy to assume that someone with a $10 million dollar net worth won't have to worry about losing their wealth.
But here's the truth:
A market crash or an unexpected medical emergency could leave you with far less wealth than before.
$10 million, $15 million, even $25 million can disappear fast if you don't have strong wealth protection measures in place.
Click to tweet: $25 million can disappear fast if you don't have strong wealth protection measures in place.
Investors that wish to maintain their current lifestyle should prioritize wealth protection for this reason.
Optimizing Your Portfolio
Every investor should strive to create an efficient portfolio that offers them their desired returns, but without too much risk.
The good news is that there are many ways to make your portfolio more efficient and improve its performance. You can learn about some of these specialized portfolio performance improvement strategies in this free guide.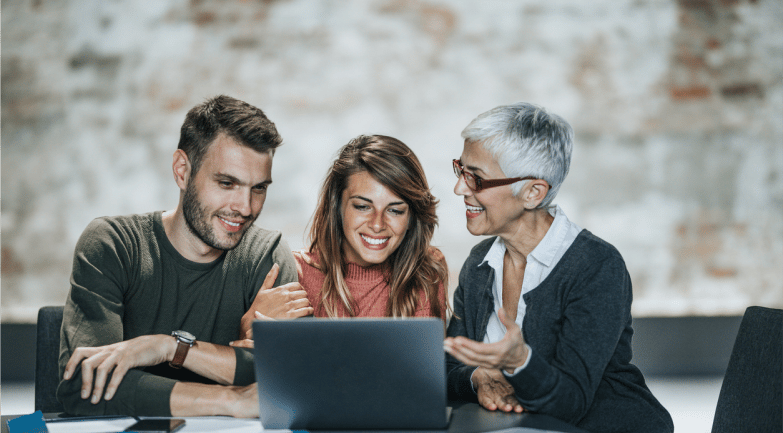 Achieving a Comfortable Retirement
The more time and sweat you expend in your career, the more you probably look forward to a comfortable retirement. And having a $10 million net worth at retirement can certainly give you a good start.
You can certainly retire and live a comfortable lifestyle with a net worth of $10 million. But you need to manage it well and plan for the challenges ahead, such as unforseen medical costs. Not to mention the possibility of makng poor investments, which can wreck your plans for a peaceful retirement.
But here's the kicker:
Your retirement savings can deplete relatively quickly if you don't make a strong plan for how to manage your investments and maintain healthy retirement income.
What if you live 15 years longer than anyone else in your family history?
Can you retire with a $10 million net worth if you end up living 40 years after retiring?
Many investors work around such issues by investing in stable assets whose profits offer passive income in retirement. If you require assistance with choosing such assets, please get in touch with our wealth managers.
Passing On Your Wealth
Someone with a $10 million net worth should be concerned about how their wealth will be distributed following their passing. This large sum of money and assets can make your family's and beneficiaries' lives much easier, so you should ensure it is passed onto them correctly.
But guess what?
If you do not have a suitable will in place, the state will decide to distribute your wealth according to its own practices. This is called probate court, and you do not want to go through that.
Your wealth may end up being distributed in a manner you did not intend.
And it gets worse:
The probate process is riddled with delays and legal costs, both of which can be a headache for your children and beneficiaries.
Managing Your Taxes
Don't be misled:
Millionaires pay some of the highest taxes in the country.
Many of these taxes are considered part and parcel of owning multiple assets. However, too few investors realize that they can reduce the amount of taxes they legally owe by restructuring their portfolio.
This is a practice that many famous billionaires have perfected over the years. You can also make your portfolio more tax-efficient with the help of an investment advisor or a wealth manager. Learn about tax-efficient investment practices in our guide for investors with $10 million or more.
Is a $10 Million Net Worth Enough?
You may be wondering, "Is a net worth of $10 million a lot?"
The answer to this question depends on who you ask. The median net worth of U.S households is around $120,000, so this makes a $10 million net worth far above average. But that's too simplistic.
Here's a better answer:
It depends on what you need this money to achieve for you.
That's why a better question may be, "Can you live off $10 million dollars?"
You can certainly live a comfortable lifestyle with a $10 million net worth. But you need to manage it well and plan ahead for the challenges mentioned above.
Why Investors With $10 Million Should Use a Wealth Manager
All investors can benefit from using a wealth manager's services. These professionals offer a wide variety of services related to managing and safeguarding your wealth, and helping it grow. Please speak with our wealth managers to learn how their services can benefit you.
These services include:
Portfolio analysis
Asset management
Retirement planning
Estate planning
Insurance planning
Let's take a brief look at each service:
Portfolio Analysis
A wealth manager can analyze your portfolio and identify any risks that may be present.
Plus:
They can also spot inefficiencies that may be holding your portfolio back.
They can then offer advice or create plans to help you optimize your portfolio and achieve the returns you desire.
Asset Management
Wealth managers can also manage your assets and take this burden off your plate, so you can go enjoy your life without having to worry.
They can carry out buying, selling, and trading activities on your behalf. This asset management service allows you to focus on other wealth-building activities.
Retirement Planning
Wealth managers are familiar with the many retirement planning challenges people with high net worth will face.
They can help you with budgeting, investing, and generating retirement income at the level you need to help you achieve your dream retirement.
Estate Planning
As mentioned earlier, all investors should decide how they wish to distribute their wealth after their passing. A wealth manager or an estate planner can help you create a comprehensive estate plan that outlines your preferred distribution strategy.
Depending on your age, for example, they may help set up a trust that ensures your children's or grandchildren's education costs are covered following your passing.
Pillar Wealth Management works with a select group of high net worth estate planning specialists who understand the unique needs of clients who have tens of millions in net worth.
Insurance Planning
Even wealthy individuals can feel the financial strain of paying for high medical bills out of pocket. Some emergency surgeries can cost millions of dollars and leave you with far less wealth than before.
Here's the good news:
A wealth manager can help you avoid such problems by planning ahead even for unexpected life events like these.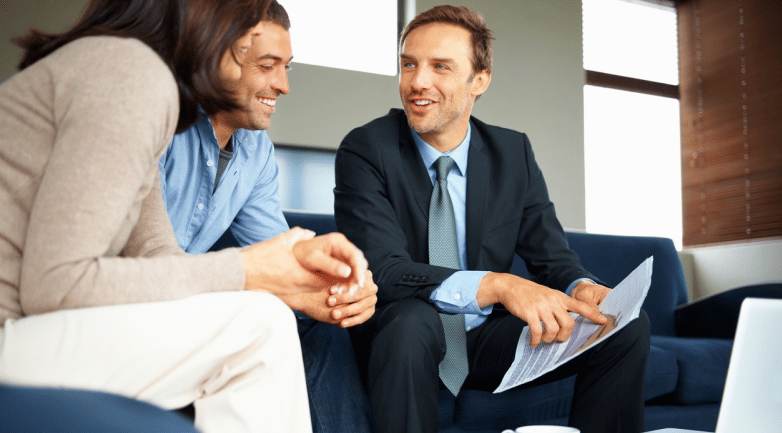 Why Choose a Wealth Manager Over a Financial Advisor?
Wealthy investors typically work with wealth managers over ordinary financial advisors.
What's the difference?
Here are a few reasons why a wealth manager may be better suited to handle the needs of someone with a net worth of $10 million.
Number of Services
Ordinary financial advisors can offer advice on financial planning and meeting some of your financial goals. However, their expertise is limited in certain areas.
Wondering how we know that?
See an in-depth investigation into how well the big financial brokerage firms Fidelity, Schwab, and Vanguard serve investors with ultra high net worth.
As you'll see, wealth managers deliver a far wider and more specialized, customized range of services to clients with high net worth. Their expertise in the issues you're facing simply doesn't exist with typical financial advisors or large firms.
If you are interested in finding a good financial advisor, ask them the questions we discuss in this free guide.
Client Net Worth
Another key area where wealth managers differ from ordinary financial advisors is in their clients' net worth. Ordinary financial advisors may offer their services to clients of any net worth. This could be young graduates who are interested in making their first investments or seasoned investors that wish to alter their portfolio.
That's a broad audience.
You are part of a very exclusive group with very specific needs.
Wealth managers only offer their services to clients with a high net worth or an ultra-high net worth.
For example:
At Pillar Wealth Management, we work with clients who have $5 million to $500 million in liquid investment assets.
Fee Structure
Wealth managers also stand out from other financial advisors because of their fee structure. These professionals charge their clients a fixed fee based on their asset value.
This fee can seem high, especially if your assets are worth millions.
But here's the valuable secret:
This fee structure enables you to use a wealth manager's services as frequently as you need, without worrying about extra charges.
Ordinary financial advisors often charge an hourly rate or a flat fee for their services. Neither of these fee structures enable you to work continuously and freely with them, seeking their expertise in as new situations, questions, decisions, and challenges arise – as they are bound to for anyone with $10 million or more in net worth.
If you need to use financial advisory services on an ongoing basis, it is much better to go with a wealth manager.
Why Choose Pillar Wealth Management
Wealthy investors across the country reach out to our wealth managers for wealth management services. Our clients consider us to be one of the top wealth management firms in the nation for a variety of reasons.
Here's why:
Each of our wealth managers possesses expertise in a variety of financial areas and can help you achieve your future financial goal.
We also strive to maintain regular communications with each of our clients. After all, we understand how crucial it can be to get in touch with your wealth manager on short notice, especially when you need assistance with a time-critical decision.
Our wealth managers also strive to provide each client with personalized plans and services. This customized approach allows us to help you meet your needs better. If you would like to get started with better wealth management, please set up an appointment with our wealth managers free of charge.
To be 100% transparent, we published this page to help filter through the mass influx of prospects, who come to us through our website and referrals, to gain only a handful of the right types of new clients who wish to engage us.
We enjoy working with high net worth and ultra-high net worth investors and families who want what we call financial serenity – the feeling that comes when you know your finances and the lifestyle you desire have been secured for life, and that you don't have to do any of the work to manage and maintain it because you hired a trusted advisor to take care of everything.
You see, our goal is to only accept 17 new clients this year. Clients who have from $5 million to $500 million in liquid investable assets to entrust us with on a 100% fee basis. No commissions and no products for sale.
Related Post