Financial Advisor Tampa
When you are in the market for a financial advisor Tampa, Pillar Wealth Management can meet your needs. With more than 60 years of combined experience working with high-wealth clients, we have knowledge to help you maintain and build your wealth.
Some of the ways we help our clients include decreasing tax expenses, planning for unforeseen economic downturns, setting up beneficial charitable contributions, and managing portfolios for future generations.
Your financial decisions today affect your legacy. Our clients enjoy the financial security they need to help themselves and others. We are here to help you enjoy these benefits as well.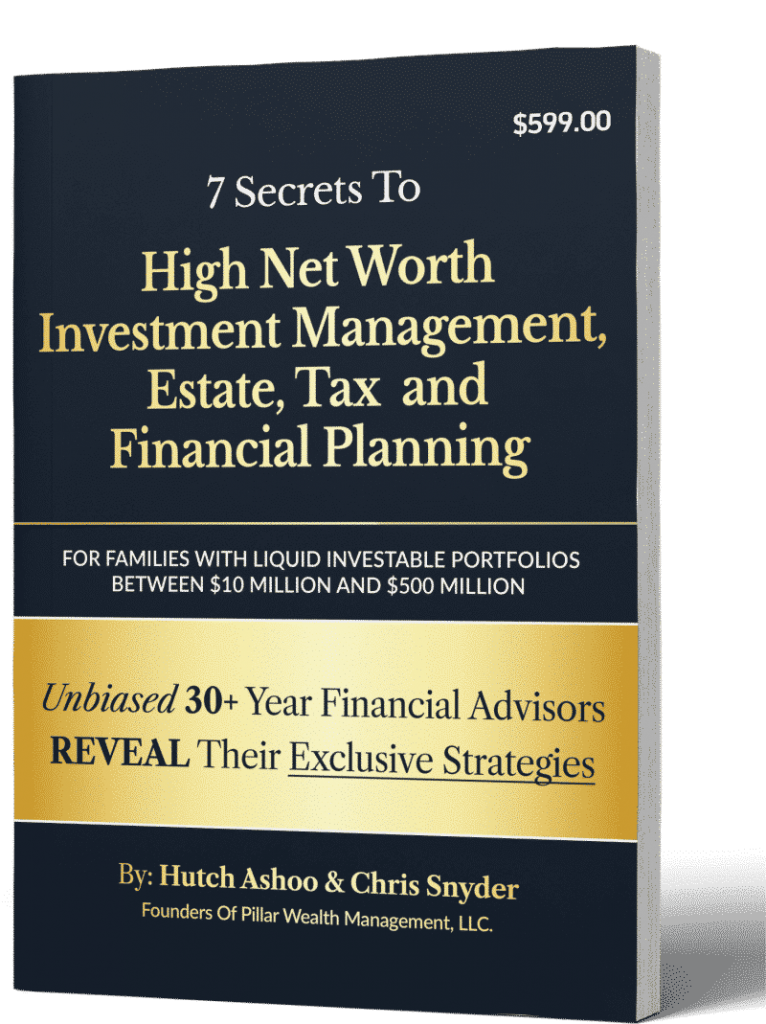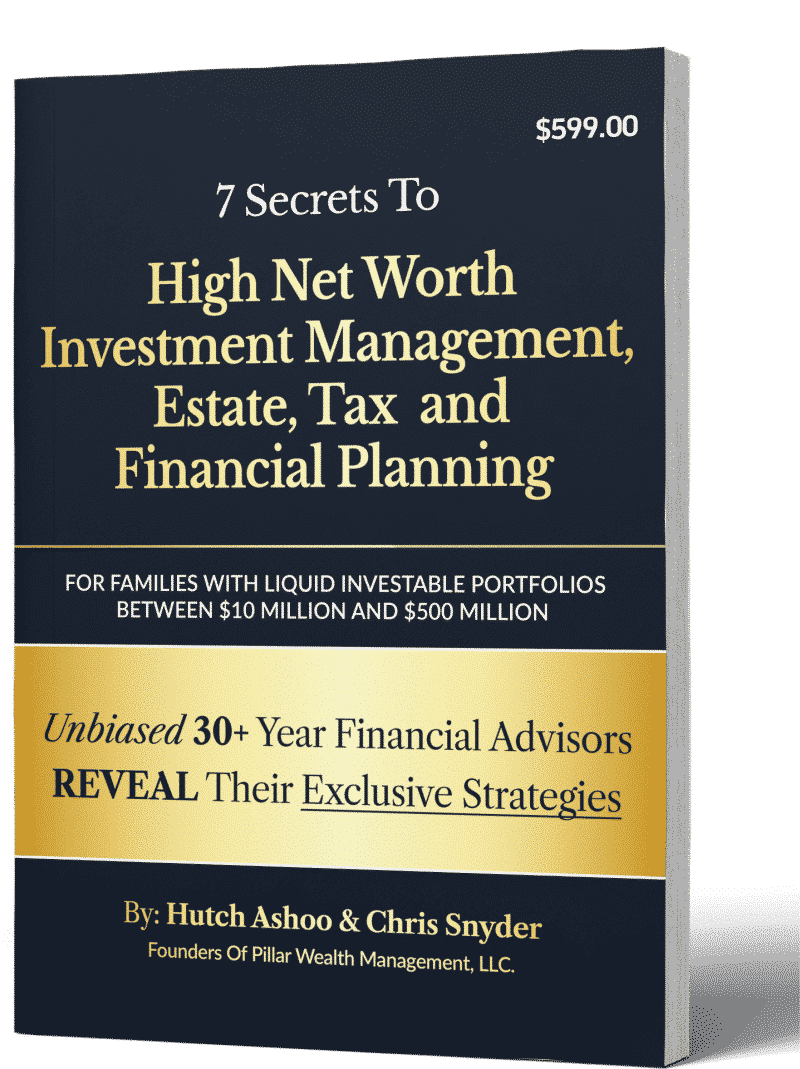 STRATEGIES FOR FAMILIES WORTH $5 MILLION TO $500 MILLION
7 Secrets To High Net Worth Investment Management, Estate, Tax and Financial Planning

The insights you'll discover from our published book will help you integrate a variety of wealth management tools with financial planning, providing guidance for your future security alongside complex financial strategies, so your human and financial capital will both flourish.
Clients frequently share with us how the knowledge gained from this book helped provide them tremendous clarity, shattering industry-pitched ideologies, while offering insight and direction in making such important financial decisions.
Whether you need help with retirement planning, money management, or protecting your portfolio, we have the knowledge and experience you need.
Life Events
Life happens, and your financial advisor in Tampa can help you work through life events while maintaining your way of life. Market ups and downs can affect your goals for events like
– Money-in-motion
– Inheritance
– Education
We also help you continue to grow your wealth and decrease your taxes and expenses in unexpected life events like divorce. Your financial advisor can help you get the answers to these pressing questions:
– What is the best way to pay for my child's education?
– How will you support my spouse with wealth management if I pass away?
– How do I maintain my preferred way of life during retirement?
– How do I maximize my cash flow?
– What is the best way to minimize inheritance taxes?
– How do I maintain my way of life during divorce proceedings?
In our decades of experience, we have personalized financial plans for our clients to live their preferred way of life despite expected and unexpected life events. We take the time to analyze risk and allocate assets, so our clients can relax and enjoy life rather than worry about significant life events.
The Founders of Pillar Wealth Management
Over 30 years ago, Hutch E. Achoo and Christopher Snyder founded Pillar Wealth Management. Through their combined experience, they have built expertise in administering high-net-worth portfolios through risk management, expense minimization, and financial goal-setting.
Achoo and Snyder understand that high-wealth clients use a financial advisor in Tampa to manage wealth and grow it. By reducing investment expenses, tax liabilities, and advisory fees, they help clients see positive yields.
During their decades of experience, Achoo and Snyder have faced financial storms. No one can predict when the markets will go up or down, but top financial advisors know how to manage money to benefit from the ups and weather the downs.
Pillar Wealth Management specializes in working with high-net-worth and ultra-high-net-worth families, individuals, and privately-held businesses. Ashoo and Snyder deliver private, highly customized wealth management for clients with several million in assets.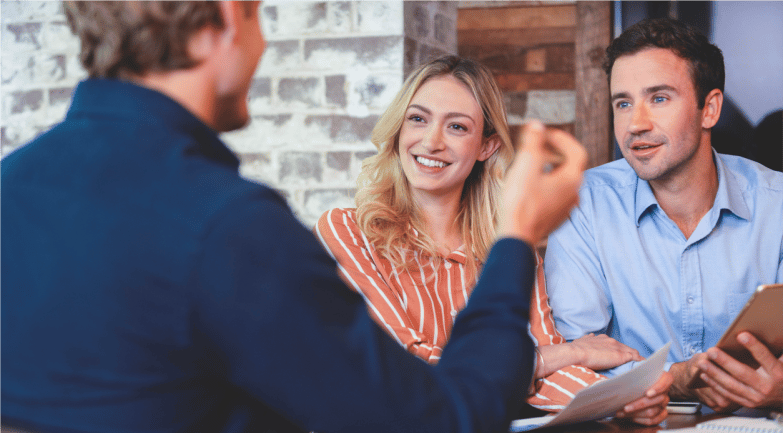 Why Experience Matters
In the world of wealth management, experience matters. Not every financial planner in Tampa knows how to weather economic storms, and their clients can speak to that.
Achoo and Snyder have lived through several financial disasters, including Black Monday, on October 19, 1987.
Many financial advisors made excuses for their failures to prepare for market downturns, but the founders of Pillar Wealth Management did not.
They helped their clients survive the disaster on that day by calculated, personalized planning that looked at potential risks just like that.
They've used their experience to protect their clients' wealth because more devastating downturns will happen. It's just a question of when.
You will never hear the financial advisors at Pillar Wealth Management say, "We didn't know it was coming." Instead, they know the market is volatile, and they look for ways to weather any potential disaster so their wealth can keep growing.
Why Choose Pillar Wealth Management
Financial advisors in Tampa regularly pop up in strip malls all over town. They are usually franchises connected to the big players on Wall Street.
These cookie-cutter financial planners tend to offer the same bland advice for every client who walks through their doors. They rarely consider unique needs.
The advisors at Pillar Wealth Management have a completely different approach. Each client gets customized care for their unique goals.
We consider this to be a radical approach in wealth management, and our clients appreciate that we help them build wealth with a level of risk and reward that is comfortable to them.
Another benefit of working with Pillar Wealth Management is the lack of worry. Our high-wealth clients do not want to spend their time worrying about how their money is performing.
With our personalized service, our customers can live their lives and trust that we are closely watching the markets to protect their wealth and maximize rewards.
A Second Opinion From Financial Advisor Tampa Never Hurts
If you are happily working with another wealth manager, it does not hurt to get a second opinion. We have many clients who came from other firms.
Through conversing with them, we've come to realize that many people feel a sense of loyalty to their financial planners. While it is a business relationship, you are trusting them with a major aspect of your life.
However, life changes, perhaps you've noticed that you are not receiving the same level of service anymore, you are unhappy with the returns you've received lately, or you just want to make sure you leave no stone unturned when it comes to managing your wealth.
No matter what situation you are currently in, sharing your thoughts with a Pillar Wealth Management advisor and hearing how they would help you get there could make a huge difference in your life.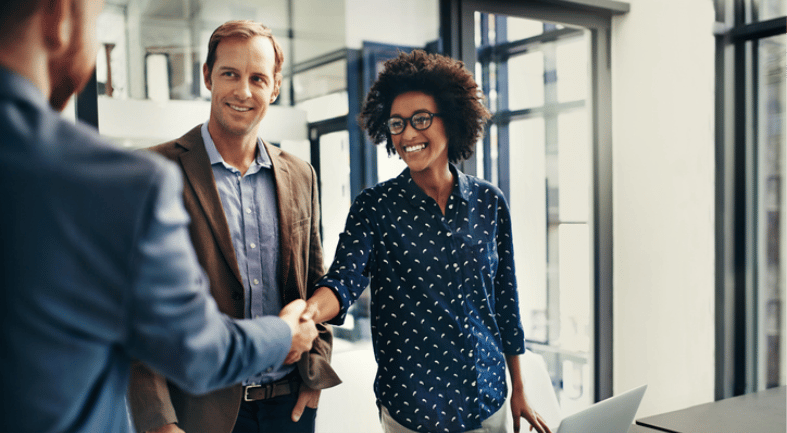 Schedule an Appointment
When you are ready to talk to one of the financial advisors at Pillar Wealth Management, we encourage you to schedule a consultation. You will quickly see how Pillar Wealth Management is different from the typical financial advisor in Tampa or anywhere. We look forward to hearing from you.
In the meantime, we invite you to read our hardcover book: "The Art Of Protecting Ultra-High Net Worth Portfolios And Estates: Strategies For Families Worth $25 Million To $500 Million."
Related Post: