Questions for A Financial Advisor: What to Ask? PillarWM
A qualified financial advisor can help you in several ways. For example, they can help you conduct efficient asset allocation, handle diversified investment portfolios, lower high tax bills, safeguard your assets against lawsuits and other market risks, create and implement estate plans to ensure proper transfer of assets and wealth to your beneficiaries, and many other things. Nevertheless, hiring a financial advisor isn't as easy as it sounds. Rather, it's a critical decision that you should only make after you've carried out extensive research, had a meeting with them, and asked them some questions for a financial advisor. Before we move forward, we highly recommend you read our ultimate guide for investors worth $10 million or higher and learn some questions you need to ask your financial advisor.
Pillar Wealth Management is a private wealth management firm that only served high net worth and ultra-high net worth individuals. Our financial advisors' team offers fiduciary financial advisory services to individuals and families with liquid investable assets ranging from $5 million to $500 million to facilitate them in attaining their financial objectives in the best possible manner. Using our collective experience of over sixty years, coupled with extensive market and industry knowledge, we develop tailored financial plans that best meet our client's requirements. To begin working on your personalized financial plan, visit our website to set up a free meeting with any one of our financial advisors.
How Much Money Must I Have Before Meeting A Financial Advisor?
Hiring a financial advisor comes at a cost. If you're thinking to hire a financial advisor, the first thing you need to look at is your net worth. Once you have the answer to the question "how much money must I have before meeting a financial advisor?" you can conduct a cost-benefit analysis and figure out if it's worth hiring a financial advisor to manage your wealth.
As discussed above, financial advisors provide a range of services. If you need a financial advisor to help you manage your taxes, you don't necessarily have to consider the value of assets and wealth you own. However, if you wish to hire a financial advisor who specializes in wealth management, then it's imperative for you to do a cost-benefit analysis.
Generally, most wealth management advisors work with individuals and families who have a minimum net worth ranging from $1 million to $5 million. If you lie in this bracket, we highly recommend hiring a financial advisor for financial planning services.
At Pillar Wealth Management, we solely work with clients who have a minimum of $5 million in liquid investable assets. Our financial advisory services are designed to assist the ultra-wealthy realize their retirement and wealth planning goals. We specialize in providing the following services:
• Asset allocation analysis
• Retirement income planning
• Investment management
• Insurance planning
• Portfolio planning
• Risk analysis and management
• Tax minimization
For more information on how a financial advisor can help secure and manage your wealth, read our hardcover book, The Art of Protecting Ultra-High Net-worth Portfolios and Estates – Strategies For Families Worth $25 Million To $500 Million.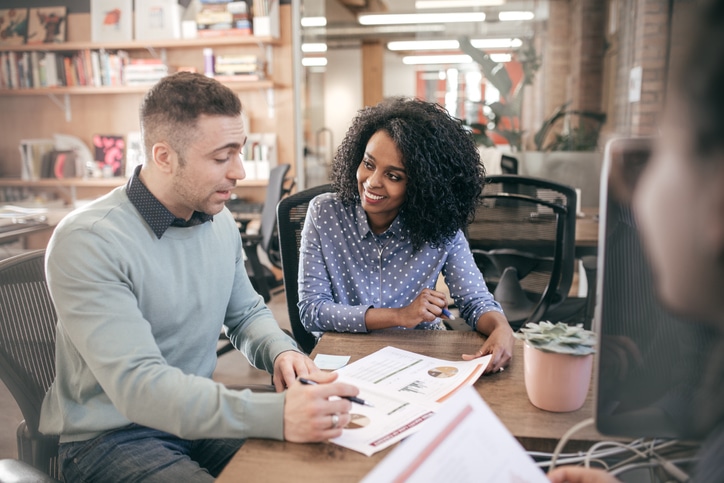 How to Hire A Financial Advisor?
Choosing a financial advisor is just like selecting a chief financial officer for yourself or your business. You need to follow an organized procedure to find a professional with whom you can work for several years.
So, if you're wondering how to hire a financial advisor, here are some steps you need to follow. If you want more detailed information about the topic, you can even read our special guide here and learn how to choose the best financial advisor.
Step #1 – Learn About the Various Financial Advisors
Certain financial advisors help you manage your investment portfolio but don't offer financial planning services. Others provide financial planning services instead of investment management services. Moreover, some financial advisors are skilled in developing retirement income plans for those who are about to retire. In contrast, others are more focused on wealth management for individuals who won't hit retirement for a couple of decades.
To ensure that you hire the top financial advisor for your needs, you need to determine the kind of financial advice you require and the services an advisor offers. Here's a concise explanation of the primary types of services.
Financial Planning encompasses all the different areas of your financial circumstances, such as which insurance plan to purchase and how much money to save.
Investment Advisor Services focus on decisions related to investment management, such as where to invest wealth. The ideal investments are selected only as part of a continuous financial planning process.
Retirement Planning focuses on aligning all the areas such as retirement date, investments, taxes, pensions, social security, etc.,so that they help you receive an income even after you retire. Read our guide, Improving Portfolio Performance and learn how you can invest in a way that allows you to bring your retirement goals to life.
Wealth Planning is pivoted around the requirements of clients with higher net worth, generally requiring clients to have a minimum of $1 million in liquid investable assets.
Step #2 – Collect Some Names
When you're looking for a financial advisor, you can definitely pull out the phone book or look up the internet. Nevertheless, the best course of action is to begin by getting recommendations from family members, friends, and colleagues. Ask people in your circle who are high net worth or ultra-high net worth individuals like yourself for names of financial advisors that they've used and had a good experience with in the past. Once you've collected a few names, you can head over to Google and look them up there.
Another good point to start is by looking at the major industry associates. The National Association of Personal Financial Advisors and The Financial Planning Association provides tools such as Find an Advisor and Planner Search, where you can search for professionals who can efficiently serve your financial needs.
Step #3 – Search for Financial Advisors with the Right Credentials
Every credential is not the same. Specific organizations develop credentials that are easily obtainable for a cost so that salespeople can obtain them and give the impression of being a pro.
To find financial advisors with reputable credentials, search for a professional who has their PFS or CFP designation. If you're opting for an investment manager, check if they have a CFA certificate.
Credentials that are secured after passing an exam indicate prowess in the area. To maintain a designation, a financial advisor needs to adhere to a code of ethics and keep up with any further educational requirements.
You should also check if a financial advisor is a part of The National Association of Personal Financial Advisors, which is a group consisting of advisors who work on a fee-only basis. Membership in this group requires ongoing education that surpasses the essential credentials.
Step #4 – Conduct A Background Check
Before you hire a financial advisor, carry out some research to ensure that you're entrusting the right individual to secure and grow your wealth. Thankfully, the industry makes this step quite simple for individuals by making the backgrounds of financial advisors available to search.
You can search for advisors on BrokerCheck, which allows you to see their experience in the industry and if they have had any regulatory issues or consumer complaints.
In case the potential financial advisor is a CFP, the organization provides a search tool in which you can confirm their status and check if they have any bankruptcies and disciplinary history.
Questions for A Financial Advisor and How You Need to Prepare?
Apart from doing your research, it's also beneficial to meet the advisors in-person before you hire them. Keep in mind that this is someone from whom you'll get financial advice from and will potentially work with for several years in the future. Thus, it's essential that you have a complete understanding of how they carry out their business and ensure that you're well-versed with their style and approach. Click here to schedule a free meeting with one of our team members.
So, if you're wondering, what do I need before meet a financial advisor, continue reading and get your answer.
1 – Know Your Current Financial Situation
Choosing to work with a financial advisor is one of the most important decisions a high net worth or ultra-high net worth individual can make in their financial lives. The more information you can give about your existing financial situation, the better service you can receive.
To better understand your financial situation, start by listing all your assets (cash, investments in gold, bonds, stocks, real estate, etc.) and liabilities (debt, mortgages, loans, etc.) A clearer picture of your liabilities and assets will help your financial advisor devise a suitable strategy for you.
2 – Clearly Define Your Financial Goals
By now, you will have a clear understanding of your current financial circumstances. The next step is to make a list of your financial objectives. As a high net worth or ultra-high net worth investor, your goals might be to set up a charitable fund, spend a comfortable and enjoyable retirement, buy a luxury home, etc.
A financial advisor can help you bring your dreams to reality, given that you're clear about them. Before you meet with a financial advisor, make sure you set properly-defined and precise goals. Come up with all the probable goal-related questions your financial advisor can ask you and contemplate your answers to them. Click here to read the five critical shifts you need to make to maximize your investment performance and bring your financial goals to life.
3 – Organize Your Financial Documents
You might not be able to remember your finances accurately. Therefore, it's essential for you to organize your financial documents before you meet your financial advisor. These include your most recent statements for 529, 401(k) savings plan, information regarding your investment, documents about your estate plan such as your will, tax records, etc.
4 – Ask Questions
The introductory meeting is an excellent opportunity for you to ask any questions that you may have. Not only will asking questions help you clarify any doubts, but it will also allow you to gauge if the advisor is skilled enough to meet your needs. Here are some questions that you can possibly ask a financial advisor in your first meeting.
1.How Do You Get Compensated?
The first thing you need to know is how the financial advisor earns money and the costs you can expect to incur as you work with them. Here are some ways in which a financial advisor makes money.
• Commissions:Financial advisors such as brokers and insurance agents sell financial products, including mutual funds, annuities, and insurance, and receive a commission on the sale of the products. Note that the temptation of commission can influence the advice these financial advisors offer you.
• Fee-Based:A fee-based financial advisor offers financial advice for a fee and also holds a license to sell investments or insurance for a commission.
• Fee-Only:Fee-only advisors charge flat fees or a specified percentage of the assets they manage. Such advisors don't earn a commission from the products they sell and typically offer more holistic financial advice.
At Pillar Wealth Management, we are a 100 per cent fee-only firm. Click here to speak to our team of fee-only financial advisors.
2.Do You Provide Fiduciary Financial Advisory Services?
A fiduciary advisor such as Pillar Wealth Management ensures that there aren't any conflict of interests when managing your portfolio. With a fiduciary advisor, you can always be confident that they will always prioritize your needs and goals when making any investment decision.
Other questions you can ask include what approach you use for investment management, what clients have you worked with in the past, what services you offer, etc. For more questions to ask a financial advisor, read our guide for investors worth $10 million or more.
Last Few Words
Finding the best financial advisor is a task that takes time and effort – it's not something you should do without proper research.
At Pillar Wealth Management, our competent financial advisors have more than three decades of experience in successfully helping ultra-wealthy individuals spend a life of financial serenity. So, what are you waiting for? Visit our website today, and get details about how we can help you attain your goals!
To be 100% transparent, we published this page to help filter through the mass influx of prospects, who come to us through our website and referrals, to gain only a handful of the right types of new clients who wish to engage us.
We enjoy working with high net worth and ultra-high net worth investors and families who want what we call financial serenity – the feeling that comes when you know your finances and the lifestyle you desire have been secured for life, and that you don't have to do any of the work to manage and maintain it because you hired a trusted advisor to take care of everything.
You see, our goal is to only accept 17 new clients this year. Clients who have from $5 million to $500 million in liquid investable assets to entrust us with on a 100% fee basis. No commissions and no products for sale.