Financial Advisor Phoenix: The Right Decision – PillarWM
Planning for the future can be tricky without the right guidance. Wealthy investors with $5 million to $500 million in liquid investment assets often use the assistance of a financial advisor. Phoenix residents that wish to make better-informed financial decisions should get in touch with Pillar Wealth Management. Our wealth managers can help you make investment decisions that align with your portfolio goals. Please read our guide for investors with $10 million or more to learn some of our investment strategies.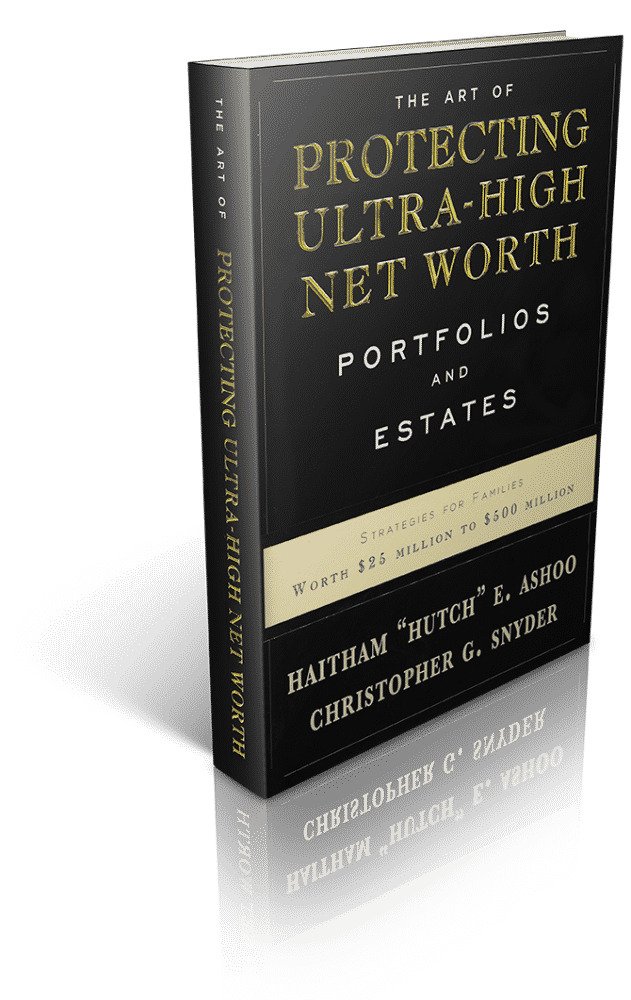 Strategies For Families Worth $25 Million To $500 Million
The Art of Protecting Ultra-High Net Worth Portfolios and Estates
The insights you'll discover from our published book will help you integrate a variety of wealth management tools with financial planning, providing guidance for your future security alongside complex financial strategies, so your human and financial capital will both flourish.
Clients frequently share with us how the knowledge gained from this book helped provide them tremendous clarity, shattering industry-pitched ideologies, while offering insight and direction in making such important financial decisions.
Should You Hire a Financial Advisor Phoenix?
Investors that have been managing their assets without the assistance of others may ask why hire a high net worth financial advisor? These advisors are well suited to help high net worth as well as ultra-high net worth individuals meet their goals. Please speak with our wealth managers to learn more about how we can help you meet your goals.
A financial advisor can help you in many ways. This includes:
Diversifying Your Portfolio
Portfolio diversification is a great way to balance investment risks and rewards. Investors with assets spread across different market sectors get multiple opportunities to grow their wealth. They also face smaller losses if a particular market is performing poorly.
Choosing the right investments in different market sectors can be a challenge. A financial advisor can offer investment advice and assist you with making the right choices. You can learn more about growing your portfolio in our portfolio expansion strategies guide.
Better Returns
Investors are always on the lookout for investments that will offer them better returns. However, these returns are often accompanied by higher risks. A financial advisor can help you choose assets that offer good returns without adding too many risks to your portfolio. We discuss some portfolio performance improvement strategies in our special guide.
An experienced advisor can also help you restructure your portfolio by identifying any poor-performing assets and recommending better ones in their place. Please get in touch with our wealth managers to learn more about our portfolio analysis services.
Planning For Retirement
If you are saving up for a comfortable retirement, you should be well-aware of the challenges retirement brings. Many investors believe their wealth will last them through their retirement. However, they may need to downgrade their lifestyle to stretch out their savings for as long as possible.
This can be avoided by creating sources of passive income before retirement. A financial advisor can guide you with this process. Protecting your wealth should be a top priority for retirees. We discuss wealth protection strategies in greater detail in our book The Art of Protecting Ultra-High Net Worth Portfolios and Estates – Strategies For Families Worth $25 Million To $500 Million.

What is Fiduciary?
A fiduciary advisor is a special type of financial advisor. You may be interested in learning how a fiduciary advisor is different from an ordinary financial advisor. These professionals put the needs of their clients ahead of their own, and are required to be unbiased in their advice.
Picking a Financial Advisor
If you want to know how to locate a top financial advisor, we recommend following these steps.
Online Searches
Internet searches are the fastest way to come up with a list of advisors in your area. If you are seeking a financial advisor who specializes in retirement planning, you can search the term "best financial advisor for retirement planning in Phoenix". A simple search should produce the names and contact details for several financial advisors.
Read Reviews
Next, you should look up reviews for each advisor you are considering. It is crucial to look up an advisor's track record, as you will be trusting them to guide you in your financial decision-making.
Search for reviews left by their past clients, and try to determine what each advisor's strengths and shortcomings are.
Contact the Advisor
The next step is to contact the advisor and speak with them. You should use this opportunity to explain your financial goals and ask how they can assist you. Investors should also ask the advisor some of the questions given in our guide to choosing a financial advisor.
It's also important to ask what their fees are. At Pillar Wealth Management, we charge clients a fixed annual fee. You can meet with our advisors as often as you need to without paying extra. Please speak with our wealth managers to learn more.