Financial Advisor Omaha: Why High Net Worth Individuals Need One
It's certainly difficult to trust someone to handle and manage all your wealth. However, when you have $5 million to $500 million in liquid assets, you can't afford to manage all your wealth yourself. Even if you have the skills for it, you might lack the time and therefore, won't be able to give the crucial task enough attention to do it effectively. That's why you need a financial advisor Omaha to help you deal with the unique financial problems and challenges that only ultra-high net worth or high net worth individuals face. To help you get started, we recommend reading our guide on choosing the best financial advisors for individuals with $10 million or more in liquid assets.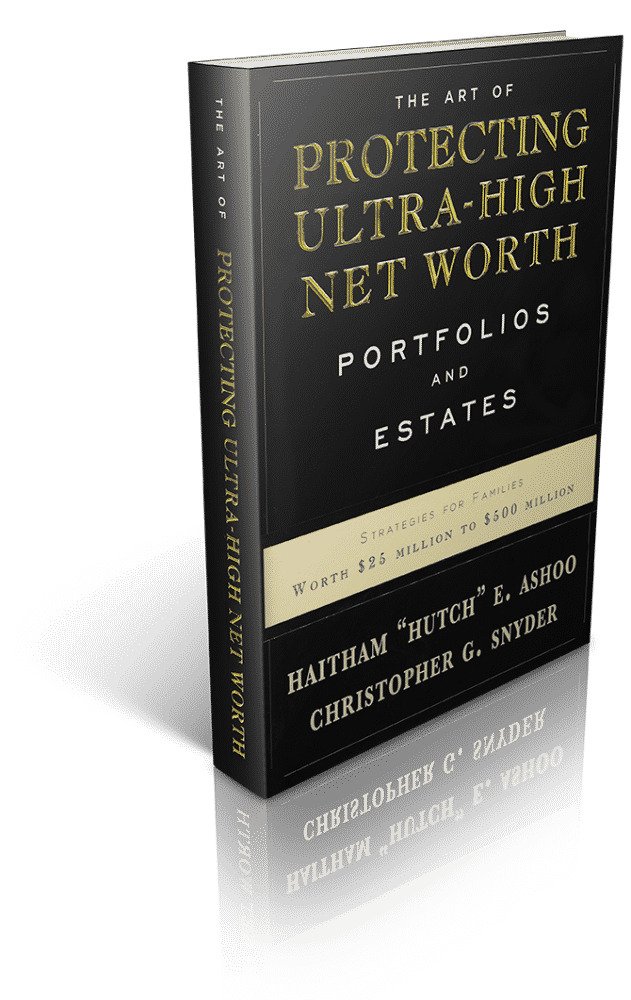 Strategies For Families Worth $25 Million To $500 Million
The Art of Protecting Ultra-High Net Worth Portfolios and Estates
The insights you'll discover from our published book will help you integrate a variety of wealth management tools with financial planning, providing guidance for your future security alongside complex financial strategies, so your human and financial capital will both flourish.
Clients frequently share with us how the knowledge gained from this book helped provide them tremendous clarity, shattering industry-pitched ideologies, while offering insight and direction in making such important financial decisions.
Furthermore, if you have any further questions regarding financial advisors, such as "what does a financial advisor do on a daily basis?"you can direct your questions to the experienced and highly skilled advisors at Pillar Wealth Management. We have been operating in this industry and specifically catering to high net worth individuals and ultra-high net worth families for the past three decades. We rely on extensive market data, research, and our range of services to develop customized financial solutions for each client.
In this blog, we'll be discussing why you need to hire a financial advisor Omaha, what their typical fees are, and how you should go about choosing one. Let's dive right in.
Why Hire a High Net Worth Financial Advisor?
If we had to give just one reason why you need a financial advisor Omaha, it would be because they can help you attain financial serenity. Ultimately, this is what everyone is hoping to achieve in life.
Such financial serenity goes beyond just short-term performance numbers or yearly goals. It gives you mental satisfaction and peace that you don't have to worry about your finances and wealth at all. Read about some of the shifts you need to make to attain true financial success and serenity from our guide on how to maximize portfolio growth.
Here are a few other reasons why high net worth individuals need a financial advisor.

Expertise
Even if you are managing your wealth yourself, the only experience you would have is of handling your wealth and assets only. High net worth financial advisors spend decades and decades working with the immense wealth and assets of numerous clients.
They handle a large number of portfolios of various kinds every day. Therefore, they have much more expertise at such a job and can manage your wealth more effectively and efficiently. Read our ultimate guide on how to choose a financial advisor to see how expertise can make a big difference.
Fiduciary Services
Financial advisors who are fiduciaries can be quite beneficial. For those individuals who have a hard time trusting someone else, they can choose fiduciary financial advisors.
This is because such advisors always put your interests ahead of their own. They don't have any conflicts of interest, and this allows them to wholly work for your needs and goals. Any time they suggest something, they will disclose its benefits as well as drawbacks so that you can make an entirely informed decision while protecting your assets.
Discover what role a fiduciary plays in protecting your wealth by reading our book, The Art of Protecting Ultra-High Net Worth Portfolios and Estates – Strategies for Families Worth $25 million to $500 million.
You can also directly schedule a meeting with our fiduciary advisors if you have any questions.
Customized Financial Solutions
Unlike advisors at most major financial institutions, financial advisors can provide you customized financial solutions. These are entirely based on your unique financial situation and needs. They are purely designed to fulfill your goals and targets.
That's also why financial advisors are constantly updating your financial plans as well so that you are always on track to meet your goals as soon as possible. Read our insightful guide on how to improve portfolio performance to understand why customized services are so important for true portfolio performance.
What are Typical Financial Planner Fees?
Typical planner fees depend on various factors as not all financial planners are the same. There are those who charge a fixed amount for drafting a financial plan, and this can start from just under $1,500 and go well above $2,000 as well.
Additionally, some financial planners tend to specialize in a certain service as well, such as retirement planning or tax management. These planners can charge a commission or a fixed percentage. Reach out to advisors at Pillar Wealth Management to discuss our compensation terms.
Choosing the Right Financial Advisor Omaha
If you really want to avail all the benefits we've mentioned above and are wondering, "can financial advisors make me millions?" then you need the right financial advisor.
Some of the factors you can consider while choosing one are their credentials, reputation, standard of care, years of experience as a financial advisor and of working with high net worth individuals, and their services. For a detailed description, we suggest reading our comprehensive guide on choosing financial advisors for investors worth $10 million or more.
Pillar Wealth Management is an independent wealth management company that caters to high net worth families and ultra-high net worth individuals. Our fiduciary financial advisors offer a range of financial and advisory services so that we can help our clients meet all their short and long-term financial targets and goals in life. Schedule a no-obligation consultation with us to get started on your journey to financial prosperity and serenity.