Financial Advisor New York
When you think about financial services, you immediately think of a bank. It handles hundreds of thousands of accounts and billions of dollars every year. Therefore, as a high net worth or ultra-high net worth individual, you might assume that such banks are the obvious choice for your wealth management needs. However, that's not necessarily true. What you need is a financial advisor New York and investors worth $10 million or more can find the best ones by reading our exclusive guide on it.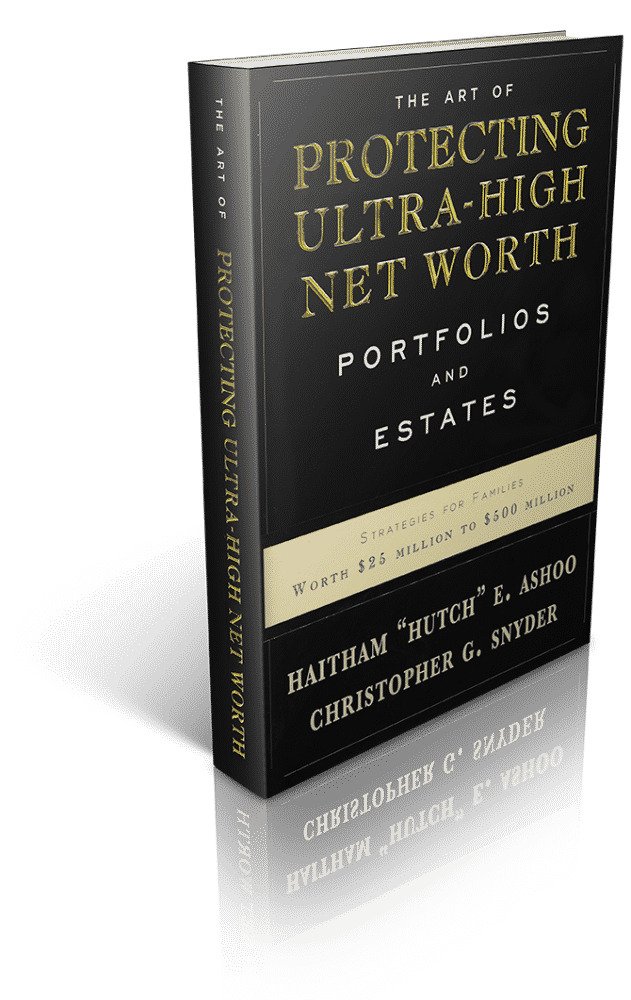 Strategies For Families Worth $25 Million To $500 Million
The Art of Protecting Ultra-High Net Worth Portfolios and Estates
The insights you'll discover from our published book will help you integrate a variety of wealth management tools with financial planning, providing guidance for your future security alongside complex financial strategies, so your human and financial capital will both flourish.
Clients frequently share with us how the knowledge gained from this book helped provide them tremendous clarity, shattering industry-pitched ideologies, while offering insight and direction in making such important financial decisions.
You can also consider Pillar Wealth Management for all your financial and advisory needs. We offer a range of services, such as investment management, tax optimization, estate planning, banking, accounting, and much more. Our experienced and expert wealth managers and advisors rely on more than 100 years of market data, our in-depth knowledge, and extensive research to craft distinctive and personalized financial solutions for our high net worth clients. Schedule a chat with our advisors to start talking about your financial needs and solutions.
In this blog, we'll be discussing why you need a financial advisor, why you should consider a financial advisor New York over a private bank, and what kind of financial advisor you need. Let's begin.
Financial Advisor New York
Contrary to popular belief, when you have assets worth $5 million to $500 million, managing all that wealth is hard. You face unique financial challenges that are much more complex than those faced by the average American. It's much easier to lose all your wealth than build and preserve it till your retirement. That's why you need outside help. If you were thinking, 'why hire a high net worth financial advisor?' then this is why. If you're not sure how to choose the best one, read our ultimate guide on it.
Now, you might be wondering, should I use my banks financial advisor? As a high net worth individual, you need an independent financial advisor. Here's why.
Expertise
While you can find most of the financial services you require at a private bank, the financial advisors at such institutions are not experienced or expert at offering those services. As they are primarily a bank, their expertise lies in banking services specifically, such as opening accounts and paying bills, etc.
As a high net worth individual, you definitely need such banking services, but that's not all you need. You will want an advisor who can help you with investment management, financial planning, retirement planning, tax management, and a lot more.
Most importantly, you will need an advisor who is an expert at those services so that you can confidently trust them to grow your wealth, protect your assets during various market conditions and help you meet all your goals.
Furthermore, you also want an advisor who is an expert at dealing with high net worth or ultra-high net worth clients specifically. Private banks tend to have a broad range of clients as they set their minimum net worth limit at six figures only. Get in touch with Pillar Wealth Management's advisors who strictly cater to high net worth or greater individuals.

Personalized Services
If you do go to private banks, you'll notice that they simply ask you basic questions regarding your risk tolerance and offer you a fixed investment package that is proven to be beneficial and not risky for the bank itself. It has nothing to do with your personal goals. That's where financial advisors from independent wealth management firms are different.
They take the time to understand what you really want in life and what kind of future you envision. Then, based on that, they develop personalized financial solutions that best cater to your needs and unique financial situation. We suggest reading our guide on portfolio performance to understand why personalized solutions are so important for true performance.
Conflict of Interest
Another important reason why you need to go for a financial advisor New York rather than a private bank is due to the conflict of interest. Financial advisors at private banks are ultimately paid by the bank, and that's why they are working for the best interests of the bank, its shareholders, and its bottom line. If a certain financial decision is good for you but risky for them, they won't advise it.
In comparison, independent financial advisors (and those who are fiduciaries) don't have any conflict of interest. They are purely working in your best interests and therefore, can manage your wealth much more efficiently and smartly. Read our exclusive guide on choosing financial advisors for individuals worth $10 million or more to learn why a conflict of interest can be dangerous.
What Kind of Financial Advisor Do I Need?
Now that you have decided that you need a financial advisor, you need to determine what kind of financial advisor that will be. There are investment advisors, asset managers, financial planners, wealth managers, and much more. Ultimately, what kind of advisor you need depends entirely on you. If you only need assistance with your investment strategy and portfolios, you can go for an investment advisor.
If you want an advisor that can holistically manage all your wealth and assets while focusing on your short and long-term goals, a wealth manager will be much better for you and your financial success. Read about the other critical shifts you need to ensure financial success from our guide on portfolio growth strategies. You can also contact our advisors directly to discuss your financial needs and see what kind of advisor will be suitable.
Bottom Line
High net worth individuals and families can greatly benefit from a financial advisor New York. Such an advisor holds extensive experience that allows them to develop smart strategies that not only help affluent individuals grow their wealth and assets but also protect those assets during times of volatility and uncertainty. Order a free hardcover copy of our book, The Art of Protecting Ultra-High Net Worth Portfolios and Estates – Strategies for Families Worth $25 million to $500 million, to discover other ways to protect your wealth.
Pillar Wealth Management has wealth managers and advisors that have been working with high net worth clients specifically for a combined experience of more than six decades. We provide various investment, financial and advisor services for comprehensive and synergistic wealth management. And if you were wondering, "where can you get free financial advice?" Pillar Wealth Management is that place. Schedule a free, no-obligation consultation with us today.