Financial Advisor Louisiana: Expert Services– PillarWM
Wondering why high net worth and ultra high net worth individuals hire a financial advisor Louisiana? Expert financial advisors have extensive experience making important financial decisions on behalf of affluent individuals.They know the ins and outs of high net worth wealth management and specialize in utilizing smart investment strategies to help clients meet their short and long-term goals. If you have investable wealth worth over $10 million, you must also consider partnering with a professional financial advisor. The right expert will eliminate risks and challenges from the equation and help you gain control of your personal finances. Don't forget to read our exclusive guide on finding the best financial advisor for your needs.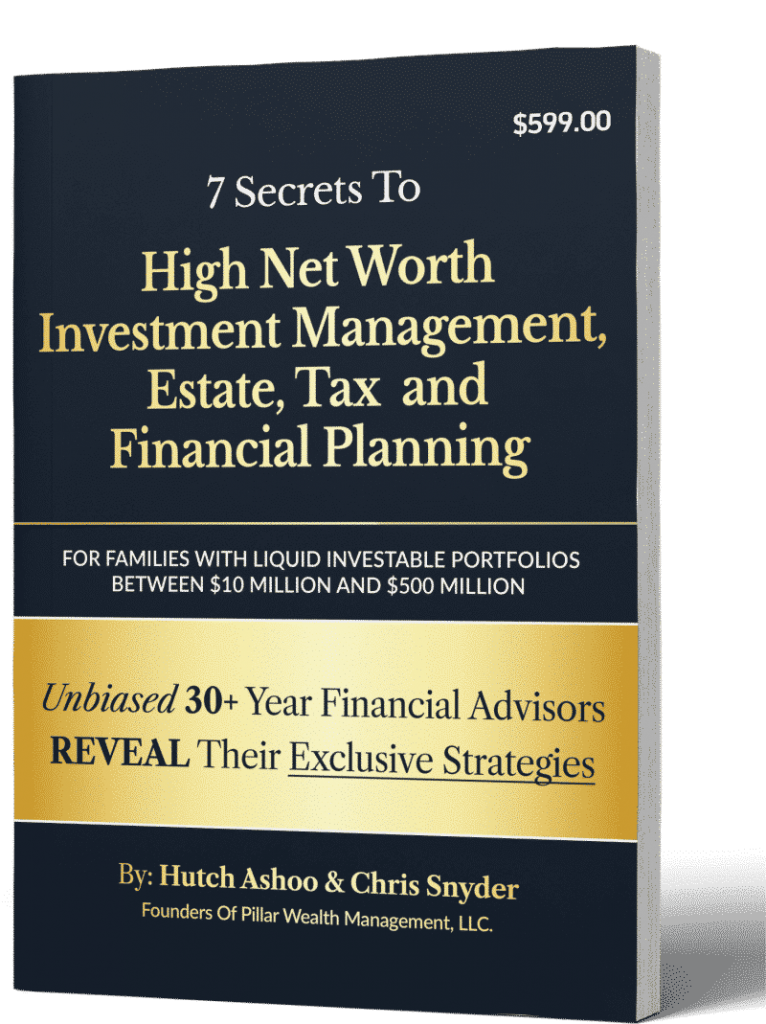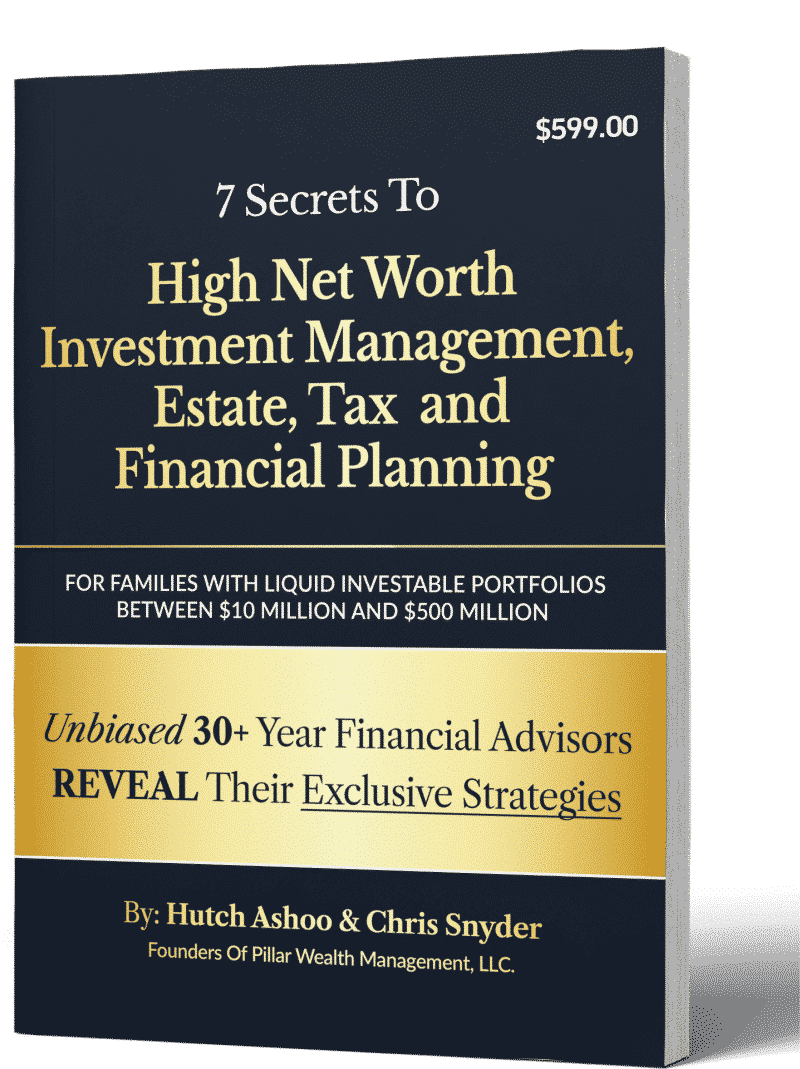 STRATEGIES FOR FAMILIES WORTH $5 MILLION TO $500 MILLION
7 Secrets To High Net Worth Investment Management, Estate, Tax and Financial Planning

The insights you'll discover from our published book will help you integrate a variety of wealth management tools with financial planning, providing guidance for your future security alongside complex financial strategies, so your human and financial capital will both flourish.
Clients frequently share with us how the knowledge gained from this book helped provide them tremendous clarity, shattering industry-pitched ideologies, while offering insight and direction in making such important financial decisions.
Pillar Wealth Management is a leading name in the high net worth wealth management industry. We take pride in delivering fiduciary financial advisory services to our clients with $5 million to $500 million in liquid assets. Our clients trust our experts because they are dedicated to providing them with custom-tailored advice and plans that match their unique financial situation. Our aim is to help you grow and preserve your wealth, enabling you to lay the groundwork for a financially secure future.Let's chat to find out which strategy will suit your needs and goals best!
Who Offers FreeFinancial Advice?
If it's your first time considering working with a financial advisor Louisiana, you might want tolook for an expert who offers free financial advice. We understand that investing your money in financial services you know little about may seem like a big risk.
You'd be happy to know that many financial advisory professionals offer a no-cost initial consultation, where you can discuss your financial needs and challenges and share your financial legacy goals. You'll get a chance to learn about their approach to high net worth money management.After this session, you'll know if a financial advisor is right for you.
Book a free, no-obligation consultation with Pillar Wealth Management today to get started.
That being said, you can also find some professionals offering free financial advice to high net worth and ultra high net worth clients. While you may be tempted to opt for these services, you must understand that free financial advice is often too broad to account for your individual needs. Hence, if you don't have the time or knowledge to determine which direction is right for you, working with a financial advisor Louisiana with a transparent cost structure may be the best bet for you.
How do You Know if a Financial Advisor is Legit?
When it comes to choosing a financial advisor Louisiana, you may feel hesitant to trust someone with your personal finances and wealth portfolio – and rightly so.
The simplest way of knowing if a financial advisor is legit is by asking for proof of their qualifications.An expert won't have a problem discussing their track record and level of knowledge if they are legit. Moreover, you can tell a lot from the way they explain the core concepts of high net worth wealth management.
Always make sure you discuss how your financial advisor plans on optimizing your portfolio performance. Ideally, they must come up with strategies to minimize your costs and risks while not compromising on your profits. Click here to access our ultimate guide for high net worth and ultra high net worth individuals on enhancing the performance of your portfolio.
Want to know more about legit financial advisors? Start a conversation with one of our experts at Pillar Wealth Management!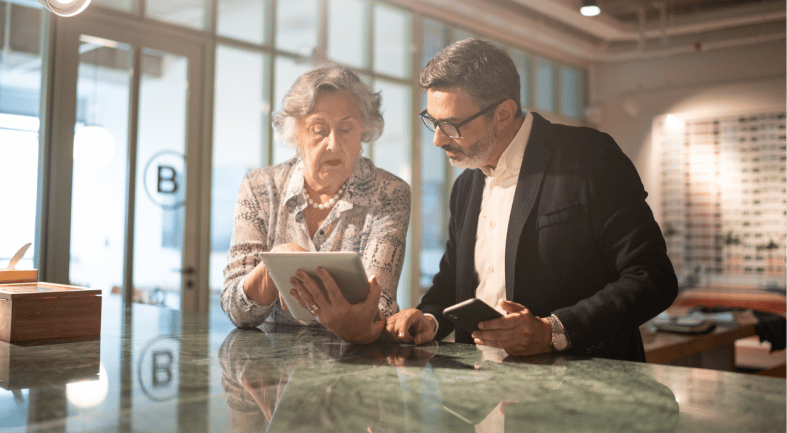 What Are the Qualities of a Good Financial Advisor?
Below are the top qualities of a good financial advisor Louisiana.
1. Great Reputation
A good financial advisor always has an excellent track record working with affluent clients.Managing personal finances is a sensitive matter. Thus, the client-advisor relationship should be based on trust.A trustworthy advisor willavoid all conflicts of interest and prioritize your needs and satisfaction above all else.
Our guide here contains valuable information and insights about working with the right financial advisor who has a reputation for delivering effective wealth management services.
2. Excellent Analytical Skills
You must know that financial advisory services cover investment management, tax planning, estate planning, and retirement planning. A good financial advisor Louisiana must possess exceptional analytical skills to analyze a portfolio. Developing personalized financial plans requires a lot of work using different methods. A successful professional will have the skills to guide you on the right path to financial serenity.
3. Holistic Approach
The best financial advisors know how important it is for high net worth and ultra high net worth individuals to focus on long-term financial security. They utilize specialized strategies to ensure optimal wealth preservation without taking unnecessary risks.
If you're serious about building a financial legacy, you'll love reading our book, The Art of Protecting Ultra-High Net Worth Portfolios and Estates – Strategies For Families Worth $25 Million To $500 Million. It will help you understand the importance of using the right wealth management strategy to protect your assets and wealth.
4. Special Focus on Financial Security
Good financial advisors are able to maintain a balance between financial security and portfolio performance. They don't encourage you to run after short-term gains. Instead, they help you make smart financial decisions that earn you maximum returns in the long term.
Before you start working with an expert, make sure you understand the importance of prioritizing financial security. You must also make five crucial shifts if you want to secure your financial future in the most efficient way possible.Learn all about this in our helpful guide here.
What Percentage Do Most Financial Advisors Charge?
Typically, the fee of an expert financial advisor Louisiana depends on the amount of wealth under management. The more assets you have, the lower your fee percentage will be.
It may range from 0.25% to 1% annually.Some professionals charge an hourly rate or a fixed annual fee.
At Pillar Wealth Management, our specialists charge a fixed annual fee for fiduciary financial advisory services.You can discuss our cost structure by getting in touch with our team. Let's talk!
Related Posts