As a resident of Los Altos and likely a member of the top 1% with a net worth, your finances represent much more than just a number. It's your future, your family's future, your peace of mind and freedom to not worry, and for some, the influence you want to have on the world. If you have over $10 million to invest, you want the best financial advisor working tirelessly for your best interest. To find that person, check out this special guide from Pillar Wealth Management, which exclusively serves families and individual investors who have $5 million to $500 million in liquid assets.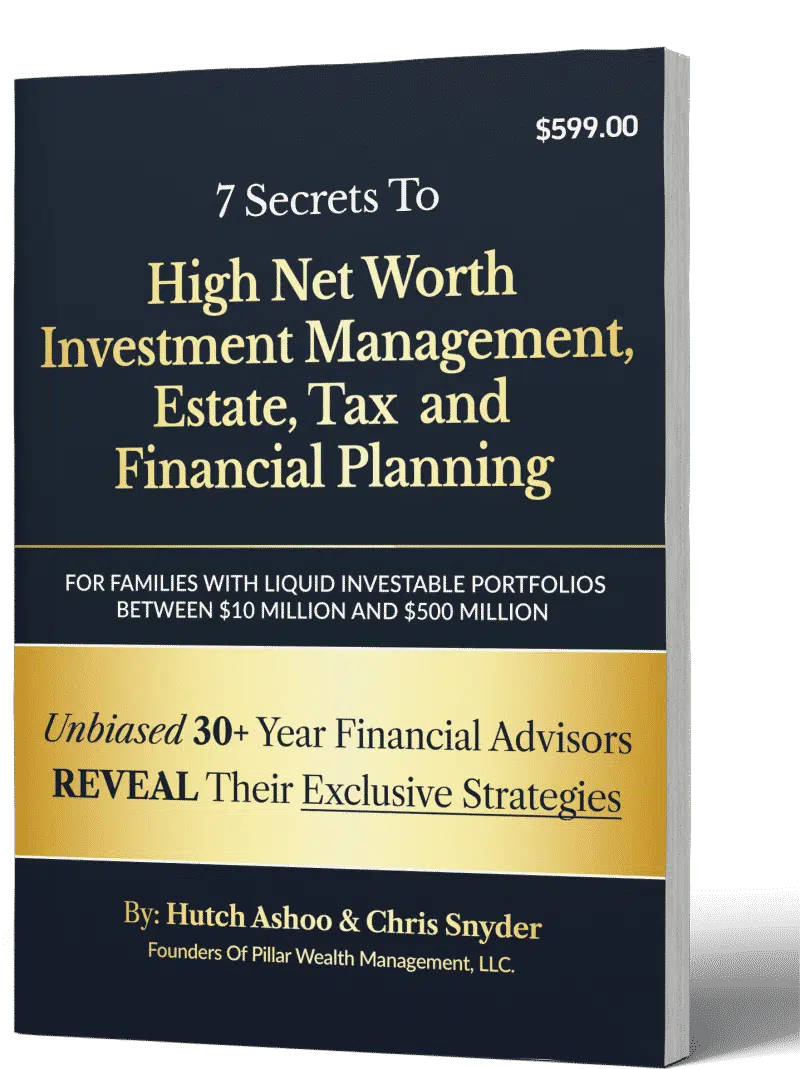 STRATEGIES FOR FAMILIES WORTH $5 MILLION TO $500 MILLION
7 Secrets To High Net Worth Investment Management, Estate, Tax and Financial Planning
The insights you'll discover from our published book will help you integrate a variety of wealth management tools with financial planning, providing guidance for your future security alongside complex financial strategies, so your human and financial capital will both flourish.
Clients frequently share with us how the knowledge gained from this book helped provide them tremendous clarity, shattering industry-pitched ideologies, while offering insight and direction in making such important financial decisions.
Wealthy residents of Los Altos need to know who to trust to help manage their finances. In this article from Pillar Wealth Management, we talk about what financial advisors are and what you should be looking for in a Los Altos financial advisor.
Pillar Wealth Management is a leading financial advisory and wealth management company in the Los Altos and California area.
Here's a quick note before we delve deeply into financial planning in Los Altos and adjacent areas. If you are on the lookout for a financial advisor in Los Altos and need help managing assets between $5 million and $500 million, then get in touch with us.
You can sign up for a free consultation with Pillar Wealth Management today. In this free consultation, you'll be speaking directly with the company's co-founders Chris Snyder and Hutch Ashoo. The firm specializes in managing wealth for multi-millionaire clients with unique investing needs, just like you.
Things to Consider When Selecting Financial Advisors in Los Altos
Los Altos is a very good place to live in California because the area is one of the most prosperous in the nation.With the median household income at over $200,000, far higher than the national average of $56,000, this is a place people live who aspire to a particular type of lifestyle.