Financial Advisor Houston: The Right Choice – PillarWM
Are you seeking the services of a financial advisor? Houston investors have plenty of options to choose from in the city. If you have between $5 million and $500 million in liquid investment assets, you should consider using financial advisory services from Pillar Wealth Management. Our wealth managers possess in-depth knowledge related to investments and finance. Read our special guide for investors with $10 million or more to learn about our investment strategies.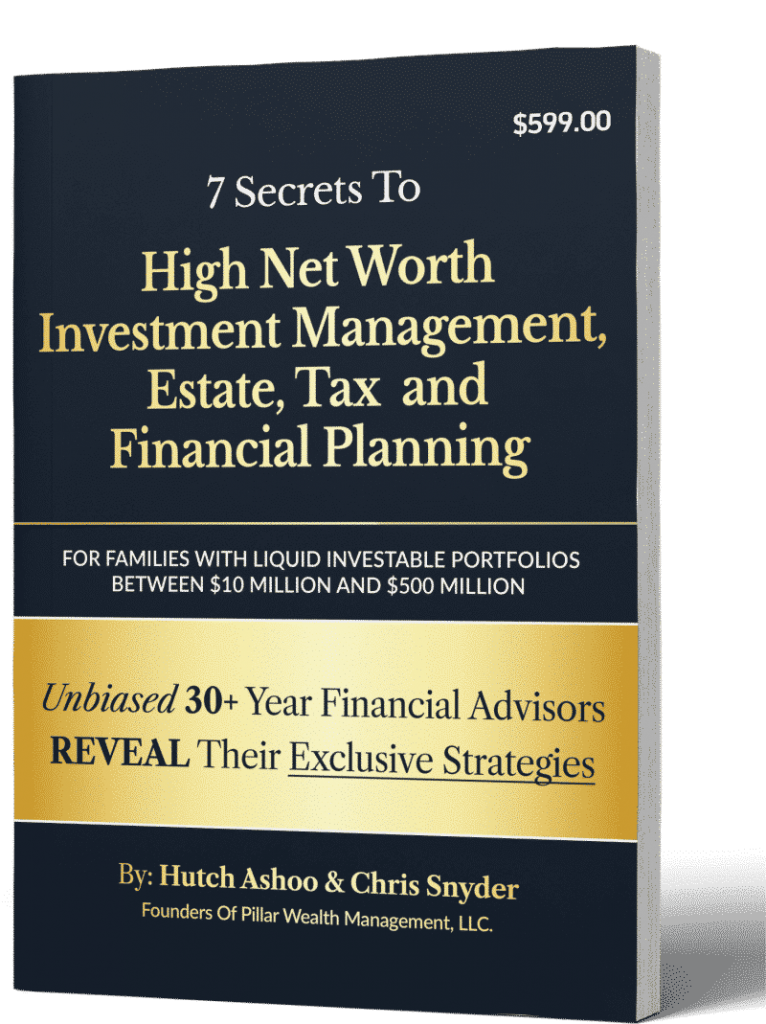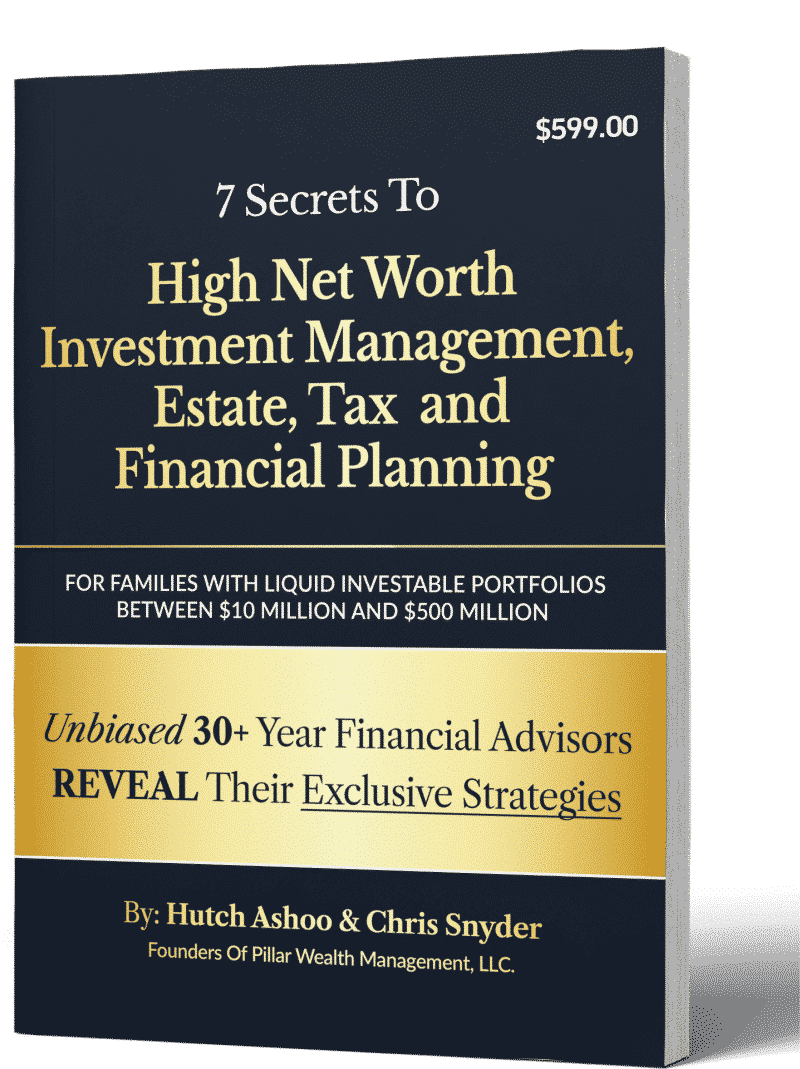 STRATEGIES FOR FAMILIES WORTH $5 MILLION TO $500 MILLION
7 Secrets To High Net Worth Investment Management, Estate, Tax and Financial Planning

The insights you'll discover from our published book will help you integrate a variety of wealth management tools with financial planning, providing guidance for your future security alongside complex financial strategies, so your human and financial capital will both flourish.
Clients frequently share with us how the knowledge gained from this book helped provide them tremendous clarity, shattering industry-pitched ideologies, while offering insight and direction in making such important financial decisions.
Why You Should Hire a Financial Advisor Houston
High net worth or ultra-high net worth investors who haven't used the services of a financial advisor Houston before may be wondering why hire a high net worth financial advisor. These professionals offer many different services, each of which can benefit you in some way. Please speak with our wealth managers to learn more about the services we provide.
Some of the services a financial advisor can provide include:
– Assessing Your Portfolio
– Creating Financial Plans
– Helping You Protect Your Wealth
Assessing Your Portfolio
As a wealthy investor, your portfolio likely consists of numerous high-value assets. You may have chosen these assets for your own personal reasons over the years. However, once you have multiple investments in your portfolio, you open yourself up to certain risks.
A financial advisor can identify the various risks your portfolio is vulnerable to, and help you work around them. These risks should be addressed before you expand your portfolio any further. You can read some portfolio growth strategies in our special guide.
Creating Financial Plans
No one can achieve their goals without a concrete plan. This applies to financial goals as well. Do you wish to retire comfortably by the age of 50? Maybe you want to double your wealth within the next decade. To carry out either of these goals, you will need a set strategy.
Financial advisors are skilled at creating plans to help you achieve your goals. Our wealth managers can even create plans to help you improve your portfolio performance. We discuss some ways to improve portfolio performance in our special guide.

Helping You Protect Your Wealth
Few things are more important than wealth protection. The older you get, the more likely it is that you will encounter an event that puts your finances into jeopardy. Whether that is a market crash or the sudden bankruptcy of a business, you should be well prepared. We discuss various techniques to protect your wealth in our book The Art of Protecting Ultra-High Net Worth Portfolios and Estates – Strategies For Families Worth $25 Million To $500 Million.
A financial advisor can offer various ways to protect your wealth. This includes diversifying your portfolio or purchasing the right type of insurance. Set up a free meeting with us to learn more about wealth protection.
How Many Financial Advisors Do I Need?
During your search for a financial advisor, you may ask yourself, "should I use multiple financial advisors?". You can certainly use more than one financial advisor. Especially if you feel each one excels in providing a different type of service. However, it is generally better to stick with one professional.
Using a single advisor gives you a chance to develop a better relationship with them. This advisor can study your portfolio in-depth and learn what your unique financial goals are, before offering services to help you meet them. You should ask your advisor some of the questions outlined in our guide to choosing a financial advisor.
Can I Change Financial Advisors?
If you are dissatisfied with the services of your current financial advisor, you may be wondering "Can I change financial advisors?". In this scenario, you can absolutely switch over to another advisor who is better suited to handle your needs.
You simply need to sign up with the new advisor and then notify your previous one. However, you should be prepared to pay some termination fees. Please get in touch with us if you are interested in switching over to a new financial advisor.
Should I Hire a Financial Planner Instead of a Financial Advisor?
During your search for a financial advisor, you may come across many financial planners. This can lead you to wonder "should I hire a financial planner instead of a financial advisor?"
A financial planner can create plans to help you meet your goals, much in the same way that a financial advisor can. However, an advisor offers a wider range of services, each of which may assist you in achieving your goals.
You can trust a financial advisor with managing your wealth, whereas a financial planner is better suited to creating plans while you do the rest. The choice between the two generally comes down to how many services you are seeking, and what level of involvement you require.
If you are interested in making the right investments, an advisor can help you make the right choice and assist you with the buying and selling process. You can read up on some advanced investment strategies in our guide for investors with $10 million or more.
Why Choose Pillar Wealth Management
Houston investors should seek financial advisory services from Pillar Wealth Management. Our clients turn to us for assistance due to our six decades of industry experience. We take the time to understand your financial goals and can help create strategies to help you achieve them with minimal effort. Get started with better financial decision making by signing up with us.
Related Posts