Financial Advisor Hidden Hills
Get in Touch with an Expert Wealth Manager in Hidden Hills
When looking for the best Hidden Hills wealth management firm, you must refuse to budge on a few key criteria. First, they must be a fiduciary. Second, they must be private and independent, not part of a big national firm with corporate interests and layers of bureaucracy that compromise the experience of high net worth investors like you. But that's the easy stuff. That's the appetizer. For the main course – for anyone serious about getting a new financial advisor – get our best-in-class guide, The Ultimate Guide to Choosing the Best Financial Advisor. As for us, Pillar Wealth Management works exclusively with affluent families and individuals who have $5 million to $500 million in liquid assets.
A wealth advisor in Hidden Hills should have extensive experience in managing high and ultra-high net worth portfolios and be able to provide clear and data-backed answers to your questions.
Questions like, how do you navigate required minimum distributions in the most tax-advantageous way possible? And, what is the most tax-efficient transfer of your generational wealth?
That's the kind of service Pillar and any other wealth management company in Hidden Hills worth your time should excel in delivering.
Pillar Wealth Management offers clients the luxury of investing between $5 million to $500 million, and not having to worry about it ever again.
If you would like to know more, schedule your free consultation with Pillar Wealth Management. You will not speak with a fresh college grad. You will speak with one of our specialist co-founders Hutch Ashoo and Chris Snyder, who have a combined 60+ years in the business of growing and protecting wealth for multi-millionaires.
Understanding the Basics of Wealth Management Firms and their Services
Imagine this scenario: You are a high-income earner that makes at least $5 million a year, and you're beyond the basic daily financial questions that consume many other people. What's next?
Not every highly educated person knows how money can be effectively managed, and you have questions:
What do I do with my accumulating wealth?

Where do I invest and earn more efficient returns?

How do I protect it against sudden less?

What are my greatest risks?

What can I do to plan for the future?
Questions like these are best answered in coordination with an expert wealth manager who understands the needs and concerns of high and ultra-high net worth households like yours.
It would be a smart use of your time to get on the phone or on a Zoom call with us and discuss your current financial and lifestyle goals and desires.
But if you're not quite ready for that, an equally smart option would be to look through this freed guide on optimizing investment performance, Improving Portfolio Performance: The Shifts Multi-Millionaires Must Make to Achieve Financial Security and Serenity today.
Here are your basic wealth management options whether you live in Hidden Hills or a similarly affluent area.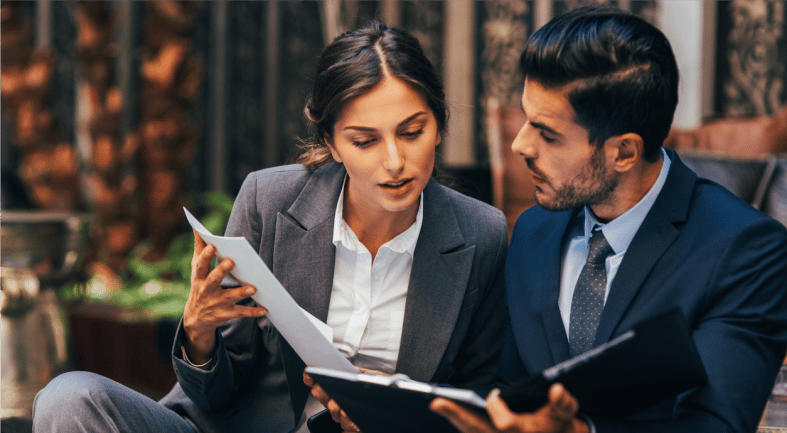 Managing Your Money Yourself
With this method, you are in total control of how your earnings come in from your investments. However, you'll need to become adept at using a great variety of financial knowledge that you may or may not be comfortable with—specialties such as diversification, risk management, tax efficiency, estate management, and the like.
Not to mention the financial tools that help build your wealth. Tools such as insurance, various types of trusts, and how to navigate the thousands of equity funds, bond funds, stocks, cash investment options, and more.
Also, you need to have knowledge of retirement and estate planning tools, so that you can pass on your wealth to your future generations without the government taking 40% of it.
Managing money on your own requires a great investment of time and work, and a sustained commitment, because the rules and the goals are always changing.
Purchasing Investments with an Investment Broker
Investment brokers suggest and purchase certain investments for you, and they earn a commission when they conduct a transaction. Investment brokers and stockbrokers are different. An investment broker is more specialized.
But both tend to work based on commissions, which puts an inherent conflict of interest between you and them. They make more money off certain recommendations, which makes it harder to trust their advice.
But a fee-based wealth manager who earns a percentage of your total assets is motivated by your success. When you do well, they do well. Pillar Wealth Management uses this type of fee structure.
If you need more information on investment brokers in Hidden Hills, you can get more when you reach out to Pillar Wealth Management.
Working with a Wealth Manager
The best way to relieve the time-consuming burden of having to manage this yourself is to enlist the help of a Hidden Hills wealth management company. There are many such financial advisors in California. So, what's the job of a financial advisor? You're looking for one who:
Creates custom investment plans

Knows how to achieve your financial and lifestyle goals and dreams

Plans ahead for undesirable but unavoidable events

Doesn't pretend financial meltdowns don't happen, and instead anticipates them as part of the planning process

Can recommend a variety of appropriate estate planning and tax minimization strategies
If you want to go all in without committing or even talking to someone yet, discover all there is to know about how to protect and grow your wealth by requesting a complimentary copy of our signature written work, The Art of Protecting Ultra-High Net Worth Portfolios and Estates: Strategies for Families Worth $25 Million to $500 Million.
If you have between $5 million to $500 million, and have questions and don't want to wait for the answers, then visit this page and request your free consultation with Pillar Wealth Management co-founders Hutch Ashoo and Chris Snyder today.
Wealth Management in Hidden Hills
A wealth manager does everything that a financial planner and an investment broker can, but their added advantage lies in prioritizing your needs while making financial decisions. And wealth managers act based on the fiduciary standard. Unlike a stockbroker, they will not recommend a course of action that is not in your best interests. That's why it's best to turn to a wealth management company.
For the fastest introduction to the changes you'll want to make if you want to optimize your portfolio performance and protect your wealth, we recommend this short but powerful guide, 5 Critical Shifts for Maximizing Portfolio Growth Strategies.
Are we recommending a lot of free resources? Yes! Because we want you to succeed in exceeding all your most desired lifestyle and financial outcomes. And you can start your process by reading guides and books, or talking to a wealth manager. We want you to have all the options available for wherever you are in your journey.
Where Can I Get a Financial Advisor Near Me?
Now that you understand the various types of financial advisors that exist in Hidden Hills, you might be wondering which advisor to work with.
Consider working with Pillar Wealth Management. Our team works out of Walnut Creek, CA, northeast of San Francisco.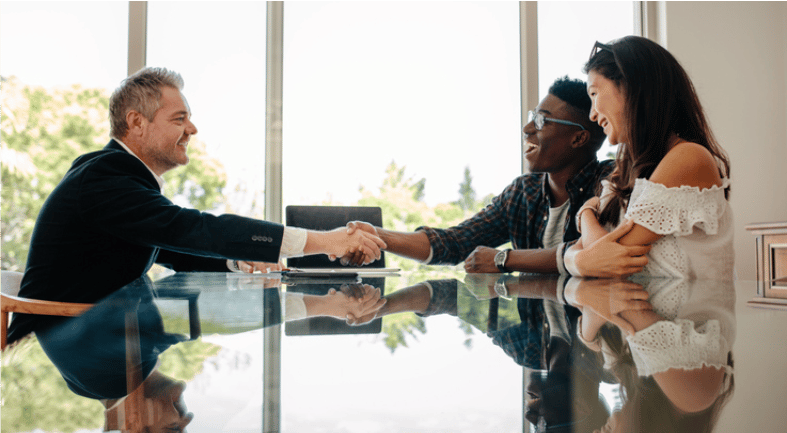 If you are looking to invest between $5 million and $500 million, schedule a time by registering for your no-obligation consultation call with our co-founders Hutch Ashoo and Chris Snyder. We look forward to answering your questions.