When you stay in the sunny side of Hidden Hills, California, you have just everything you need to live, highly rated public schools for your children, breezy parks to spend the afternoon, and the joy of owning your own home. What more can you ask for?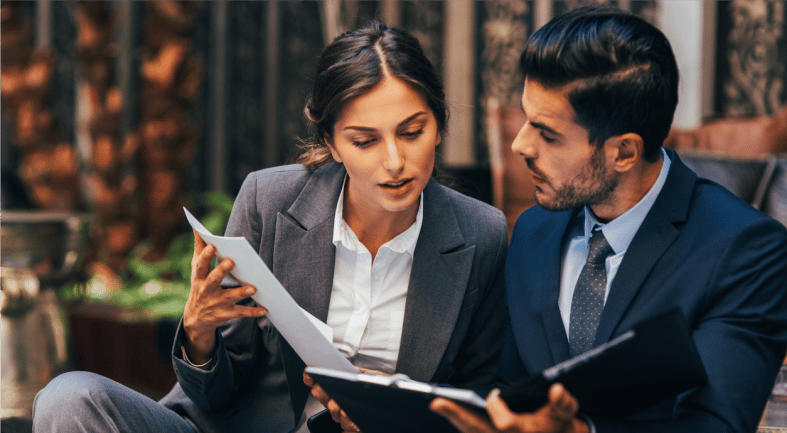 But have you wondered if it's the right place to store your hard-earned funds, investments, and assets? If this thought has popped your mind recently, you will surely benefit from finding the right Financial Advisors in Hidden Hills, California.
The wealth advisor in Hidden Hills will have extensive experience in managing your net worth and will be able to provide answers to your questions.
Questions like what you can do when you have too much cash in your bank account, and how can you have the best tax-efficient transfer of your generational wealth.
That's what we are here for. Here are some services offered to residents of Hidden Hills, California, from the leading wealth management company, Pillar Wealth Management, LCC, where we manage client's investment funds with $5 million to $500 million in liquid assets.
Pillar Wealth Management offers clients the luxury of investing between $5 million to $500 million. If you would like to know more, schedule your free consultation with Pillar Wealth Management, LLC's.
Our specialist co-founders Hutch Ashoo and Chris Snyder, will educate you on the ways we manage wealth for the multi-millionaires.
How to find the best financial advisor that Suits your Needs
Living in Hidden Hills and having a professional who handles your financial needs is a blessing. A Financial advisor in Hidden Hills puts all your needs into consideration.
No matter what you need help with and what class you may fall in – upper class, or middle-upper class- we cater to your needs.
It's no surprise that every person considers their housing, education, and health, regardless of the amount they make, so you are not alone.
If you have questions and concerns about saving for a trip, buying a home, buying a car or making investments for your retirement days, a quick Google search is all you need.
When you search for "financial advisor near me" you will be able to find the answers you need.
However, it becomes clear shortly after that once that's done, you may be overwhelmed by information or not know the best course of action. Let's talk more about the things you should look out for when searching for Financial Advisor in Hidden Hills.
Understanding the Basics of Wealth Management Firms and their Services
There are many questions people ask about how income can be efficiently managed. It can be quite a challenge when you don't have all the answers. Imagine this scenario: you are a high-income earner that makes at least $25 million a year, with all the bills paid, like the mortgage, student loans, and car notes.
Not every highly educated person knows how money can be effectively managed, but now you ask,:
What do I do with all this money left?

Do I invest?

Where do I invest and earn more efficient returns?
You are not far away from reality. Many people face this same situation and ask these similar questions. Most people turn to Google and search for a financial advisor in Hidden Hills, CA.
With this tool, they might likely find ways to significantly increase their net worth. Others might be left with large, unnecessary tax bills.
But luckily, we have listed some options where you can invest your money.
Before we begin, take a look at our guide on how multi-millionaire improves their investment results, get your copy of, Improving Portfolio Performance: The Shifts Multi-Millionaires Must Make to Achieve Financial Security and Serenity today. With this resource, you will discover steps on how the wealthy invest their money.
1. Managing Your Money Yourself
With this method, you are in total control of how your earnings come in from your investments. However, there's a whole lot of financial knowledge you have to be comfortable with—areas like diversification, risk management, tax efficiency, estate management, and the like.
Not to mention the financial tools that help build your wealth. Tools such as insurance, 401(k)s, and many others.
Also, you need to have knowledge of retirement and estate planning tools, so that you can pass on your wealth to your future generations.
Managing money on your own has a whole lot of work. It will take a lot of financial awareness to get your way through.
2. Purchasing Investments with an Investment Broker
Investment brokers suggest and purchase certain investments for you, and they earn a commission when they conduct a transaction. Investment brokers and stockbrokers are different. An investment broker is more specialized.
If you need more information on Investment Brokers in Hidden Hills, you can get more when you reach out to Pillar Wealth Management LLC.
3. Financial Advisor
To relieve the time-consuming burden, you can pass your financial management on to a financial advisor. There are many financial advisors in California. So, what's the job of a financial advisor? A financial advisor helps you build a custom investment plan, get your finances in order, hit your financial goals, and pay your debt.
If you would love to find a professional wealth management firm to help you manage your portfolio between $5 million to $500 million, then visit this page and register for your free consultation with Pillar Wealth Management, LLC.'s co-founders Hutch Ashoo and Chris Snyder today.
Let's discuss what wealth management is and why you should work with a financial advisor in the Hidden Hills, especially as an affluent individual.
Financial Planning in Hidden Hills: Wealth Management Near Me
A wealth manager does everything that a financial planner and an investment broker can, but their added advantage lies in prioritizing your needs while making financial decisions. They are required to from the regulatory body as they have a fiduciary duty toward their clients. That's why it's best to turn to a wealth management company.
If you are wondering what wealth management companies in California as an investor with $5 million to $500 million to invest, consider working with Pillar Wealth Management, LLC. Visit our free consultation sign-up page and schedule a time to speak with company co-founders Hutch Ashoo and Chris Snyder.
Where can I get a Financial advisor near me?
Now that you understand the various types of financial advisors that exist in Hidden Hills, you might be wondering what advisor to work with.
No need to worry. Technology has made it easier to communicate better, no matter where you are in the world.
In conclusion, it is good to know about the wealth management companies in your area. Consider working with Pillar Wealth Management, LLC. Our team works in Walnut Creek, CA, towards the northeast of San Francisco.
If you are looking to invest between $5 million and $500 million, be sure to can book schedule a time by registering for your no-obligation consultation call with our co-founders Hutch Ashoo and Chris Snyder. We look forward to discussing what quality services to offer to you.