Top Financial Advisor Firms for the Affluent – PillarWM
Financial serenity and stability are essential for everyone. However, it is challenging to achieve this for high-net-worth and ultra-high-net-worth individuals and families who have liquid assets worth $5 million and above. Their huge amounts of assets and wealth are always at risk due to volatile market conditions, changes in life circumstances, and several other factors. That's why they need to hire the top financial advisor firms to overcome such challenges and attain all their long and short-term financial goals. Nevertheless, choosing the right financial advisor firm isn't as easy as it sounds. This is precisely why we have authored a comprehensive guide on how to select the best financial advisor for investors worth $10 million and above.
In fact, if you are on the lookout for a financial advisory firm, you should definitely keep Pillar Wealth Management as your top choice. We are a private financial firm that exclusively caters to clients who have liquid assets ranging from $5 million to $500 million. We have been assisting wealthy individuals in bringing their financial dreams to life for over three decades. Our vast experience and high level of expertise allow us to strategically tackle any financial problems and help our clients accomplish all their targets and goals. Book a free meeting with the financial advisors at Pillar Wealth Management today.
What Do the Top Financial Advisor Firms Do?  
Even if you have heard of financial advisor firms previously, you might be confused about what does financial advisor firms do. In simple terms, financial firms offer a range of financial and investment products and services to their clients. The professionals at these firms work by comprehensively studying their client's existing financial situations, including their asset profile, expenses, and debts. They use this assessment to determine how they can enhance their client's financial situation.
Financial advisor firms generally help their clients in the following areas.
• Investment Management
• Insurance Planning
• Retirement Planning
• Estate Management
At Pillar Wealth Management, our team of financial advisors offers fiduciary financial advisor services to ultra-wealthy and affluent individuals and families. For more details on the services we provide, schedule a free-of-cost consultation with us.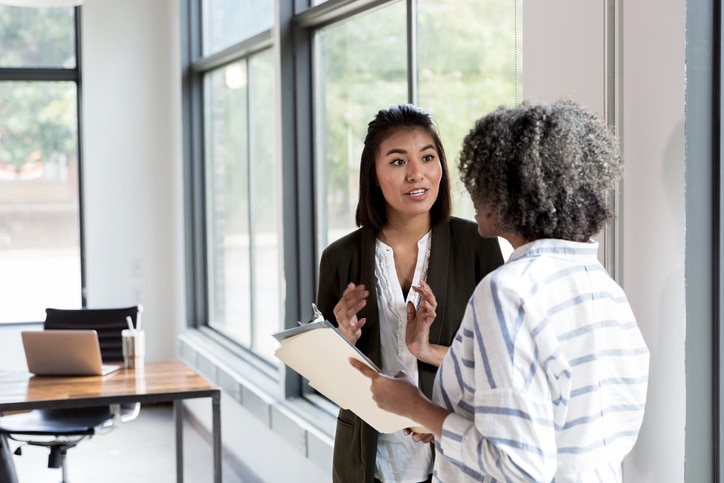 Investment Management
Investment management refers to the process of creating an investment portfolio and monitoring its performance. Financial advisor firms offering investment management will recommend an investment strategy, buy and sell investments, and manage your portfolio's asset allocation.
At Pillar Wealth Management, our team has comprehensive insights into the workings of financial markets and can guide you on how you should invest your hard-earned wealth. Moreover, we will also carefully go through your investment portfolio and create strategies to help you attain the maximum possible returns. If you want more information on how you can get the best investment performance, read our special guide, Improving Portfolio Performance.
Insurance Planning
Lack of proper insurance planning puts all aspects of your financial strategy, including retirement income planning, estate management, investment management, etc., at extremely high risk. A comprehensive insurance strategy will help you identify, plan for, and even mitigate the risks present in your financial life. So, where investment management has an objective of increasing your wealth, insurance planning aims to secure and protect it.
At Pillar Wealth Management, we are well-versed regarding the complexities of various insurance firms and how they apply to your existing and future financial circumstances. We will help you get an insurance plan that is most suitable for your needs. Using our services, you can be confident that you aren't wasting your money on impractical insurance policies.
Retirement Planning
Retirement planning refers to the process of identifying retirement income goals and the steps and actions needed to attain those goals. Retirement planning encompasses determining income sources, calculating expenses, executing a savings program, mitigating risk, and managing assets. Additionally, future cash flows are also estimated to determine if the retirement income goal will be attained.
Typically, retirement planning is a life-long process. You can begin any time; however, it's best if you include it into your financial planning from the start. Hence, it is the ideal way to ensure a secure, safe, and comfortable retirement.
Our team of financial advisors has extensive experience in creating retirement plans for wealthy individuals who have a minimum of $5 million in liquid wealth. We highly suggest you read our guide here to learn the five paradigm shifts that can help you spend an extraordinary retirement.
Estate Management
Estate management is the process of choosing the people and organizations who will inherit your wealth and assets after your demise. The primary purpose of estate management is to ensure how your heirs can get their inheritance without paying exorbitant amounts of taxes.
Sadly, many affluent individuals and families fail to realize the actual value of estate management. They attempt to take up this task on their own, which costs their beneficiaries thousands of dollars in taxes and a lot of worries. In our free hardcover book, The Art of Protecting Ultra-High-Net-Worth Portfolios and Estates – Strategies for Families Worth $25 Million to $500 Million, we elaborate on estate management in detail and the challenges that can come with this process.
At Pillar Wealth Management, estate management is an essential service that our team offers. We develop thorough estate management strategies that include various financial tools such as life insurance policies, succession plans, wills, and trusts so that your beneficiaries can receive a tax-efficient inheritance.
What Are the Types of Financial Advisor Firms?
In this section, we will take a detailed look at the various kinds of financial advisor firms and the services that each of them offers so you can determine which advisor is most suitable for your financial requirements:
1.Investment Advisor Firms
Investment advisor firms offer investment-related advice and charge a fee for it. Such firms also have the authority to handle their client's investment portfolios directly after getting their consent. They have expertise in providing advice related to investments and securities to their clients.
An investment advisor that is registered is referred to as a registered investment advisor (RIA). However, in many cases, they might work with a different title. Irrespective of their position, an investment advisor can offer useful advice regarding your investment portfolio.
In addition, an investment advisor can even help you choose between various investment options, rebalance your portfolio, and manage your complete investment portfolio. Many investment advisors even offer brokerage services.
2.Brokers
A broker is a company that purchases and sells securities such as mutual funds, stocks, and bonds on behalf of their clients. The financial products a broker can sell depending on the licenses they have. For instance, a broker who has cleared the Series 6 exam can only sell variable annuities, mutual funds, etc. Contrarily, a Series 7 license allows the broker to sell additional securities.
A broker works as a bridge between securities exchange and individual investors. They are typically two kinds of brokers:
• Full-Service Brokers:Full-service providers usually offer tailored investment recommendations but are more costly than discount brokerages.
• Discount Brokers: Discount brokers generally charge lower fees and commissions than full-service brokers. However, you will have to pick your investments on your own as they won't assist you. Rather, they only buy and sell investments for you.
3.Financial Planning Firms
Financial planning firms take an all-encompassing approach when advising clients about each area of their financial lives. Financial planning firms aim to develop strategies for their clients that include meeting insurance requirements, budgeting, estate planning, retirement planning, etc.
Certain financial planning firms also work as investment advisor firms and can sell investment and insurance products. Others can work as brokers. Financial planning firms can offer a vast range of services, and they don't need any federal or state regulations.
4.Wealth Management Firms
Wealth management firms usually cater to high-net-worth and ultra-high-net-worth individuals to guide them on investment-related decisions and offer comprehensive financial planning services. They offer services such as investment management, retirement income planning, tax planning and management, etc. Since they usually work with millionaires, wealth management firms also have expertise in areas such as estate planning and philanthropic planning.
Now that you have comprehensive insights into the various kinds of financial advisor firms, it's time you talk to one about your requirements. To speak to an expert from Pillar Wealth Management, head over to our website to book a free consultation today!
At What Point Should You Get A Financial Advisor Firm?



If you are considering hiring a financial advisor firm but aren't sure when you should do it, then here are some situations when working with a financial advisor is necessary.
You Don't Get Time to Manage Your Wealth.
Managing your finances is a job that demands skills, knowledge, and experience, and hence, not everyone can take it up on their own. If you are a high-net-worth individual, you are probably busy from seven o'clock to when you go to bed at night. With such a busy lifestyle, you will obviously have very little time to manage your finances.
In cases like these, you need to hire a financial advisor firm that has the required skill set needed to manage such a vast amount of wealth. Financial advisor firms have professional experiences and educational qualifications that have prepared them to take up the role. They are fully informed about the recent market movements and different market risks and use this information to create the best financial strategies for you.
However, you need to remember that not all financial advisor firms are equal. So, if you want to work with the best financial advisor firm, you should read this guide on how to choose the best financial advisor.
You Want an Unbiased Opinion on Your Finances
There are many investors who don't work with a financial advisor firm. They believe that they are pretty savvy and don't want to pay 1 percent of their assets and lower their returns.
But here's the thing – regardless of how much you learn about investments, you will never be as good as someone who manages people's finances every day! And no matter how much you know about investing, you will always be human and hence, vulnerable to making illogical decisions.
If working with a financial advisor firm prevents you from making one poor decision each year – or identifies an opportunity that you overlooked – you can possibly increase your investment performance, despite the fee.
You Are Experiencing A Major Life Change
All major life events that take place in your life result in a particular financial impact. For example, if you get married, you will have to merge the finances with your spouse. Contrarily, if you have a baby, you have to plan for their future educational costs.
Generally speaking, life events such as purchasing a home, marriage, starting a family, launching a business, retiring all have financial consequences and would significantly benefit from objective financial planning. Read our ultimate guide here and learn what your financial advisor should do when your life situation changes.
Last Few Words
Hiring a financial advisor may require you to spend some of your money. However, if you have the right person on your team, it can indeed be a worthwhile investment.
All in all, if you have anywhere between $5 million to $500 million worth of liquid investable assets, you definitely cannot go wrong by selecting Pillar Wealth Management for investment and financial advisory services. We have more than sixty years of combined experience in providing financial advisor services and know the ins and outs of such services.
We customize every plan for our esteemed clients to attain their financial objectives in a manageable and easy-to-follow manner. Don't hesitate to sign up for a free appointment with one of our financial advisor and get one step closer to living a financially stable life.
To be 100% transparent, we published this page to help filter through the mass influx of prospects, who come to us through our website and referrals, to gain only a handful of the right types of new clients who wish to engage us.
We enjoy working with high net worth and ultra-high net worth investors and families who want what we call financial serenity – the feeling that comes when you know your finances and the lifestyle you desire have been secured for life, and that you don't have to do any of the work to manage and maintain it because you hired a trusted advisor to take care of everything.
You see, our goal is to only accept 17 new clients this year. Clients who have from $5 million to $500 million in liquid investable assets to entrust us with on a 100% fee basis. No commissions and no products for sale.