Finding a Financial Advisor For Your Needs – PillarWM
Managing your wealth throughout the course of your career can be stressful for just about anyone. For this reason, many wealthy individuals focus on finding a financial advisor to assist them with these duties. Investors who own $5 million to $500 million in liquid investment assets can reach out to Pillar Wealth Management for our financial advisory services. Read our exclusive guide for investors with $10 million or more to learn various strategies for effective asset management.
What is a Financial Advisor?
A financial advisor is defined as a professional who offers financial advisory services. Financial advisors are scattered throughout the finance industry and can be found in every city. However, most people associate the term "financial advisor" with someone who assists clients with trading on the market.
What Types of Services Do Financial Advisors Offer?
All financial advisors offer services related to helping you meet your financial goals. Many of them focus on one particular area. So they may take on a title such as financial planner, investment advisor, insurance advisor, estate planner, or retirement planner. However, some of these professionals can offer multiple services too.
Let's examine some of the services these professionals provide.
Investment Advisory Services
An investment advisor is a special type of financial advisor who specializes in providing investment advice. Clients visit these professionals when they need assistance with choosing investments to expand or fine-tune their portfolio. You can learn about some portfolio expansion strategies in our special guide.
These advisors often limit their interactions to offering their investment expertise. They then encourage you to make the final investment decision yourself. However, some investment advisors may offer to manage your portfolio on your behalf.
This can be a useful option for investors who want to leave the buying and selling tasks in the hands of a knowledgeable professional.
Insurance Advisory Services
An insurance advisor specializes in offering advice related to insurance. They usually possess knowledge regarding insurance providers and their plans. An insurance advisor can assess your wealth and assets and recommend insurance coverage that keeps them protected.
Similarly, they may also recommend health insurance coverage to protect you from paying for medical emergencies out-of-pocket. Many insurance advisors work for insurance companies and receive a commission each time they successfully sell a policy. However, a wealth manager can also offer insurance advisory services without being biased towards a particular provider. Contact our wealth managers at Pillar Wealth Management to learn more about our insurance advisory services.
Estate Planning Services
Estate planners are professionals that assist you with estate planning. This includes tasks such as creating a will and selecting charities to donate to. They can also help you set up a trust to transfer wealth to your beneficiaries in a tax-efficient manner. Each of these services enables you to maintain better control over where your wealth goes after your passing.
High net worth or ultra-high net worth individuals typically seek out estate planning services when they believe they have accrued a significant quantity of wealth and would like to see it distributed to the right people and places. We discuss the importance of estate planning in our special book for investors The Art of Protecting Ultra-High Net Worth Portfolios and Estates – Strategies For Families Worth $25 Million To $500 Million.
Retirement Planning Services
Wealthy individuals who wish to plan for their dream retirement use a professional retirement planner's services. These are financial advisors who study your income, savings, and assets and use this information to create retirement plans.
They can tell you how much wealth you will need to achieve the retirement you desire. They may also encourage you to invest in assets that offer passive income in your retirement. Once your plan has been set into motion, these planners may check back to see your progress. They may then adjust your plan according to changes in your career or financial circumstances. Please speak to our wealth managers to learn about our retirement planning services.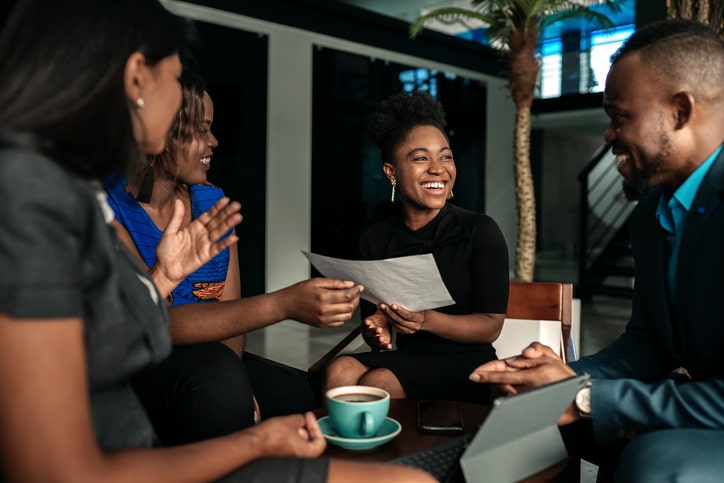 What Are the Steps For Finding a Financial Advisor?
If you are seeking any of the services mentioned above, you should get in touch with a financial advisor. If you haven't used financial advisory services before, you may be wondering, "how do I find a financial advisor"? High net worth or ultra-high net worth individuals should follow these steps to find the right financial advisor for them.
Determine Which Services You Need
Before searching for a financial advisor, you should know which services you require. This can be as easy as seeking a retirement planner for retirement planning services or an insurance advisor for insurance selection services. However, if you seek help with your investments, you can choose between many different types of professionals. This includes investment advisors and portfolio managers.
If you want to leave your portfolio in the care of a professional who can improve its performance, you should seek out a portfolio manager. We discuss some portfolio performance improvement strategies in our guide.
Once you have made your decision, you start looking up various advisors in your area.
Create a List of Potential Advisors
You should then cast a wide search net for financial advisors in your area. You can use the Financial Planning Association's website to find financial advisors based on their location.
You can also use search engines such as Google and Bing to look up financial advisors based on their area of expertise. These search engines enable you to pull up a list of advisors very quickly. However, you need to perform additional research to understand who the best advisor for the job is.
You should also look up financial advisors who cater to high net worth or ultra-high net worth clients. If you are wondering, "how much do I need to hire a high net worth financial advisor?" the answer can vary depending on the financial advisor in question. At Pillar wealth management, we offer services to clients with $5 million to $500 million in liquid investment assets.[/vc_wp_text][vc_wp_text]If you are interested in knowing "at what point should I have an ultra-high net worth financial advisor," you should have at least $30 million in investable assets.
Check Reviews and Ratings
When you have reduced your list to ten or twenty advisors, you can start looking up reviews for each one. It's important to check for reviews on independent review sites, as many advisors cherry-pick positive reviews and place them on their own website.
By reading through reviews left by past clients, you can determine which advisors are worth your time and which ones should be avoided.
Contact Each Advisor
After narrowing your selection down to five potential advisors, you should meet with each one individually. Set up a face-to-face meeting or a video chat with the advisor and try to assess their suitability. You should tell them about your current financial position, your goals for the future, and any concerns you may have.
They will then explain their services to you and offer their expertise in helping you meet your goals. During your assessment, you should check how well they understand your position. It's also worth asking if they have ever served another client in the same position as you. You can learn some additional questions to ask your financial advisor in our special guide.
Make Your Choice
By this point, you should have some understanding of who the best advisor for the job is. If you believe the advisor in question is knowledgeable about the services they offer, charges an acceptable fee, and is easy to reach out to, you should consider using them.
Should I Hire a Financial Advisor?
During the course of your search, you might repeatedly ask yourself, "should I hire a financial advisor"? It's not uncommon to think that you can get by without using the services of these professionals. However, there are many reasons why high net worth individuals and ultra-high net worth individuals seek out these advisors. This includes:
Achieving Your Financial Goals
Everyone possesses financial goals that they wish to achieve at some point in their career. Perhaps you want to accrue a certain amount of savings by the time you retire. Or maybe you want to start investing in a sector you are unfamiliar with. The right financial advisor can help you achieve these goals.
They can offer advice or possibly even create a step by step plan for guidance. This should get you on the right track towards your eventual goal. Contact our wealth managers to discuss your financial goals.
Identifying Risks
Anyone can look up financial strategies online and attempt to implement them by themselves. However, this approach does nothing to protect you from any underlying risks. Wealthy investors are exposed to many different risks during the course of their career and even during retirement.
The right financial advisor can identify these risks and help you avoid them. A qualified advisor should have plenty of experience in this area and can guide you safely.
Re-evaluating Your Goals
You might have your sights set on achieving a particular financial goal. But what if you are aiming too high or too low? A financial advisor can help you understand which goals are achievable and which ones are out of your reach.
If they find that you are aiming too low, they may encourage you to strive for an even greater goal. A good financial advisor can help you realize your potential and create strategies to help you get there.
Why Choose a Wealth Manager From Pillar Wealth Management?
So far, we have discussed the numerous reasons why you should use a financial advisor. However, we would say that a wealth manager may be a better choice than a financial advisor. We believe this for the following reasons:
Number of Services
A wealth manager provides a wider variety of services compared to ordinary financial advisors. You may benefit more from using the services of a single wealth manager than multiple financial advisors. By choosing a wealth manager, you can have all your needs managed by one person who understands your financial background and each of your goals.
Experience With Wealthy Clients
Earlier, we mentioned that you might need to seek services from a financial advisor who caters to high net worth as well ultra-high net worth clients. At Pillar Wealth Management, our wealth managers offer services exclusively to wealthy individuals with $5 million to $500 million in liquid investment assets. Our wealth managers are familiar with such individuals' special needs and financial goals and can create plans that suit them. You can learn about the strategies we recommend for investors with $10 million or more in our special guide.
Experience
We have over 60 years of experience with offering services to clients. We have assisted numerous wealthy investors in achieving their financial goals. So set up a meeting with our wealth managers and start working towards your financial goals in a worry-free manner.