Financial Consultant Near Me
A financial consultant is someone who can advise you on various aspects of finance. A financial consultant is a generic term for professionals that help companies increase shareholder value. They advise on matters like M&A and corporate strategy. Some financial advisors also operate in the realm of personal finance and refer to themselves as financial consultants. Financial consultants in personal finance is a term that is often loosely used to define anyone who helps clients with their financial plan and goals. Finance professionals who help high net worth and ultra-high net worth clients refer to wealth managers.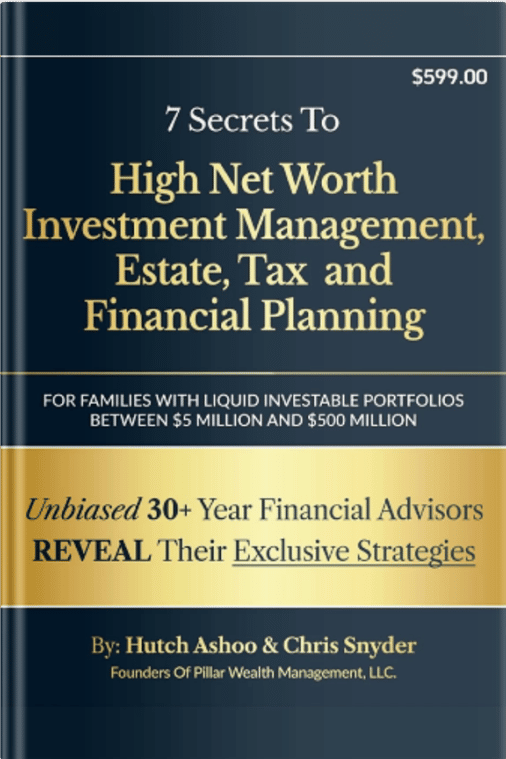 STRATEGIES FOR FAMILIES WORTH $5 MILLION TO $500 MILLION
7 Secrets To High Net Worth Investment Management, Estate, Tax and Financial Planning
The insights you'll discover from our published book will help you integrate a variety of wealth management tools with financial planning, providing guidance for your future security alongside complex financial strategies, so your human and financial capital will both flourish.
Clients frequently share with us how the knowledge gained from this book helped provide them tremendous clarity, shattering industry-pitched ideologies, while offering insight and direction in making such important financial decisions.
Sherri Dalphonse, a professional editor in Washingtonian Media Inc. Privacy Policy All Rights Reserved., states that a professional financial adviser does not only deal with investment. A well-experienced investment plan designer focuses on the bigger picture: Do the clients have adequate insurance? Is there any chance for your client to lower your client's taxes? Are your clients saving enough for their retirement period? A financial planner will usually focus on specific financial goals. At the same time, a wealth manager will handle all aspects of a wealthy individual's (or family's) finances, including investments, retirement, philanthropy, etc. For example, Pillar Wealth Management is a niche and fee-only firm that caters to personals and families with $5 million to $500 million in liquid assets. The firm handles management and planning services related to its client's finances, including retirement planning, estate planning, personal finance, and investment management.
In this guide, we will explore how do you find a financial consultant? What does a financial consultant do? Is the financial consultant an excellent job? Let's get started right away.
How Do I Find A Financial Consultant?
If you have been researching financial advisors and wealth managers that you can work with, then one question must have indeed occurred to you – How do I find a financial consultant? You must have wondered whether it is a good idea to work with a financial consultant or whether you should opt for a big brand-name management firm. There are plenty of management firms catering to wealthy personals.
Before we get into offering you tips on finding the best wealth advisors for your needs, we recommend that you check out this short guide on critical shifts needed to maximize investors' portfolio performance with $5 million to $500 million in liquid assets. The focus has some vital questions you need to consider before choosing a financial advisor or consultant. Once you go through the guide, you will have a better idea of what to look for in a wealth manager.
Network
One of the least used resources for finding a top financial planning maker is your network. Yes, who you know matters! What matters, even more is what the people in your circle know. Ask relatives, friends, and work colleagues about any right financial advisors that they know. If your contact is a prosperous or ultra-high net worth individual, then the chances are that he/she may be working with an experienced professional for money-related decisions. However, if this doesn't work out for you, we suggest reading our guide on finding a financial advisor for investors with $5 million to $500 million in liquid assets. You can also schedule a free consultation with Pillar Wealth Managements to explore what it has to offer.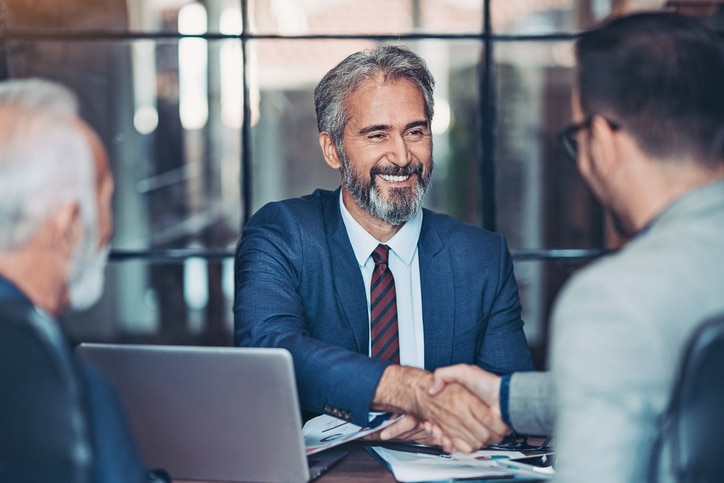 How Else Can I Find A Financial Consultant?
Besides leaning on your network, you can do your research. Searching online with search tools will give you a few options in finding the local's best financial advisors.
Paladin Registry
For example, you want to find an excellent Financial planning consultant in New York and Washington DC for the comparison. Let's try, with the keyword "New York," you will find locals listing with Pillar Wealth Management Company minimum investment required, Glenmede trust company minimum investment, Wealthspire Advisors Ashley E. Iddings, CIMA®, CPWA®, and Buckingham Strategic Wealth Minimum with comprehending information over there. Then, try another word like "Washington DC," you can find the results like Kevin Mahoney, CFP®, and the other consequence that, later on, can be compared to gain a maximum impact for you. Often the financial planners' firms concentrated in particular areas like in the Petworth glover park, which contains many firms that all offers military discount on financial services.
Washington DC Wealth Advisors (WWA)
You can also search on the websites that give you comprehensive information, such as Washington Wealth Advisors (WWA). WWA provides you with a listing of the best financial planning makers, insurance specialists, tax accountants, and best money advisers. You can get information about the company such as Kevin Mahoney, CFP®, Sentinel Wealth Management inc., Entelechy Entelechy, Jeffrey Settle, CFP® on Dale Dr. Silver Spring, and the fee-only Barry Glassman, CFP® that renowned with Glassman wealth services with fee-only for more than 25 years through that site.
Once you shortlist a handful of candidates, it is good to speak directly to the wealth manager. One-on-one interaction allows you to ask questions and evaluate the personality of the wealth manager.
What does a financial consultant do?
A financial advisor near me, who works with wealthy individuals, is a wealth manager. To answer the question "what does a financial consultant do?" we will focus on financial services for affluent individuals and families.
A wealth manager looks at all financial planning decisions in the realm of personal finance. Whether it is retirement planning, philanthropy, succession planning, estate planning, portfolio management, taxation, financial planning, or lifestyle planning, a good wealth manager has it covered. You may be wondering that all of these areas may be a lot to deal with by a person. An excellent financial firm will have the necessary knowledge and skill in-house to manage all these areas. If some specific skills aren't covered, they can use a backup from outside, such as hiring the tax accountants or the additional financial planner.
Once a wealth plan has been decided and implemented, a good wealth manager will regularly re-visit the plan. The reason for continuous updates is that nothing in the world we live in is permanent. The markets change, industries change, lives change, and sometimes goals change. A wealth manager must adapt to all of these changes and keep clients on track to achieve the financial goals.
What is the difference between a financial consultant and a financial advisor?
A financial consultant is a term used to refer to a professional who works on financial planning matters for either corporations or individuals. A financial consultant in the corporate world works on corporate economic life, mergers, acquisitions, or specific finance areas.
A financial consultant in the personal finance world is a professional who works with individuals and families. A consultant's job can either be to plan out income and expenses, help the client with investment advice, taxation, retirement, or any other issue.
Financial advisors are usually a term used to refer to a professional that helps individuals with their finances. It is a broad term that includes financial planning, investment managers, wealth managers, and anyone who helps people with personal money issues. Let's get familiar with the types of financial advisors first.
Investment Advisors? Pillar Wealth Management
Investment advisors is a professional person or company that gives planning services and advisory to their locals or foreign client. Investor clients can reach their client's assets directly. Check and verify the advisor's registry on BrokerCheck from Financial Industry Regulatory Authority (FINRA).
Financial Consultant
A financial consultant is a renowned term that refers to the person or company that holds the title chartered financial consultant (ChFC) and devotes their skill to your financial planning and advisory.
Financial Coaches? Kevin Mahoney, CFP®
A financial coach is an advisor that focuses on fundamental financial planning literacy, like day-to-day financial management, student loans, cash flow, etc. They are also helping the clients to plan their future. The recommendation goes to Kevin Mahoney, CFP®, with his company "Illumint," which fee-based and focused on millennial finance planning adviser on Street NW Washington, DC. Are you a millennial that is looking for student loans for study? You may want to discuss it with Mahoney, CFP®. It's a good deal, especially if you live nearby or in Washington, DC!
Portfolio, Investment, and Asset Manager? Glassman Wealth Services
Its name already describes it. The professionals that work at the financial planning, portfolio, investment management, and asset manager manage the client's investment portfolios. The best finance firm focused on these financial planning services specifications is Glassman Wealth Services by Barry Glassman, CFP®, a fee-only or fee-based financial with experience over 24+ years in these particular planning Investment management.
Divorce Financial Advisors? Cornerstone Financial Planning
Divorce financial advisors help you divide or split the asset in a divorce case, considering your well-being in the future. The best financial advisors in a divorce case? It is undoubtedly fee-only financial adviser Cornerstone Financial Planning for their financial plan in divorce. Fee-only financial adviser, the best in its field? What a perfect one!
Endowments, Foundation management, and Institution Wealth Advisers? Glenmede Trust Company
An endowment fund is an investment fund held by a foundation that is consistent in withdrawals from invested capital, charitable giving, and so on. The money in endowment funds is mostly applied in education sectors, nonprofit-organizations (NGOs), religion sectors, and medical sectors. The best-experienced company in foundation management financial services is Glenmede Trust Company, with $37 billion of assets under management, and has handled 500,000+ clients.
Insurance Advisers? Investomenia
Insurance Advisor is a professional person or firm that provides personal financial advisory to its clients on retirement income planning or strategies retirement for clients, investing, and protection. Insurance Advisors do financial planning and need analysis with clients, including assets and liabilities, tax status, existing insurance, and cash flow analysis. Investomenia is the best firm in this field. You can find them at 1410 Nevada Ave NW, Washington, DC 20015, Chevy Chase.
Certified Financial Planner (CFP)
A certified financial planner (CPF) is a title given to the financial adviser who passed the test for their knowledge, experience, and the certified financial planner (CPF) board requirement. The CPFs have a fiduciary duty to their customer's finances. In short, CFP is an accredited professional who is trusted to handle your financial life well.
Wealth Adviser
Wealth advisers are a counseling or advisory service on finance that targets their clients to achieve their finance's best result. Wealth advisors will help fulfill their client's needs, deciding the best strategies, and reporting their current status to be analyzed further. The services they handled manifested as investigation planning, law or wealth for heritage, tax accountant, retirement planning, etc.
Bank Wealth Advisers
The banks have been competing to provide perfect wealth advisers for their clients. You can sometimes see banks attaching their name like "Speciality Bank and Institution Wealth Advisers" it is the strategy to give satisfaction to its customers and attract new potential customers.
Certified Public Accountant (CPA)
A CPA is a service provider that has focused expertise on tax matters. CPA helps a person planning their tax and also mind the preparation of the tax return. To achieve the CPA title, a professional has to finish their study in accounting, pass the exams, and have experience in real-life public accounting.
Is a financial consultant a good job?
First, you need to explore what makes a good financial consultant. A top financial consultant is someone who connects financial decisions to client goals. The consultant has to communicate with the client and understand the client's goals, fears, motivations, and lifestyle.
Think Holistically
A top financial consultant should also think holistically and incorporate multiple data points into a single decision. Every significant financial decision can have an impact on a family's future financial security. The stakes are even higher when millions of dollars are involved.
A Couple of Points About Pillar Wealth Management
Pillar Wealth Management only Focuses on White-Glove Wealth Management Service
You have noticed that we have mentioned Pillar Wealth Management in this guide a few times. What makes the firm so unique? Firstly, Pillar Wealth Management is a niche firm focused on offering customized white-glove wealth management services.
Dedicated
Similar to a top financial consultant, Pillar Wealth Management uniquely treats every client's portfolio. It even stress-tests every portfolio every 90 days for 1,000 random scenarios based on 100 years of historical market data to see how the portfolios hold up.
Keeps its size to an optimum level
Pillar Wealth Management can offer customized services because it keeps its size to an optimum level to be in clients' best interests, while others may not. The firm is not hesitant to turn away new business to stay true to its philosophy.
Quality Oriented and Trusted
Pillar Wealth Management is a trusted firm with Assets Under Management of $131,387,186, and we only took 17 new clients this year. The guiding philosophy of the firm is financial serenity.
Trusted Advice from Experts
Hutch Ashoo and Christopher Snyder are the expert founders of independent, fee-only, and fiduciary wealth management firm Pillar Wealth Management. You can consult about how custom and trusted advice is given to prosperous individuals with $5 million to $500 million in investible assets. Click here to schedule a free consultation and talk to Pillar Wealth Management today.