Best Financial Advisors Near Me – All You Need to Know About Finding One
Good financial advisors or planners can be the difference between you growing your wealth sustainably for many decades and losing all your wealth before you even hit retirement. For high net worth as well as ultra-high net worth families, this difference is crucial because there's a lot at stake.
That's why if you are looking to invest $5 million to $500 million in liquid assets, you should be busy searching 'finest financial advisors near me' and 'how do I find a good financial planner?' Before we go any further we recommend you request your free copy of our wealth management and investment planning book here.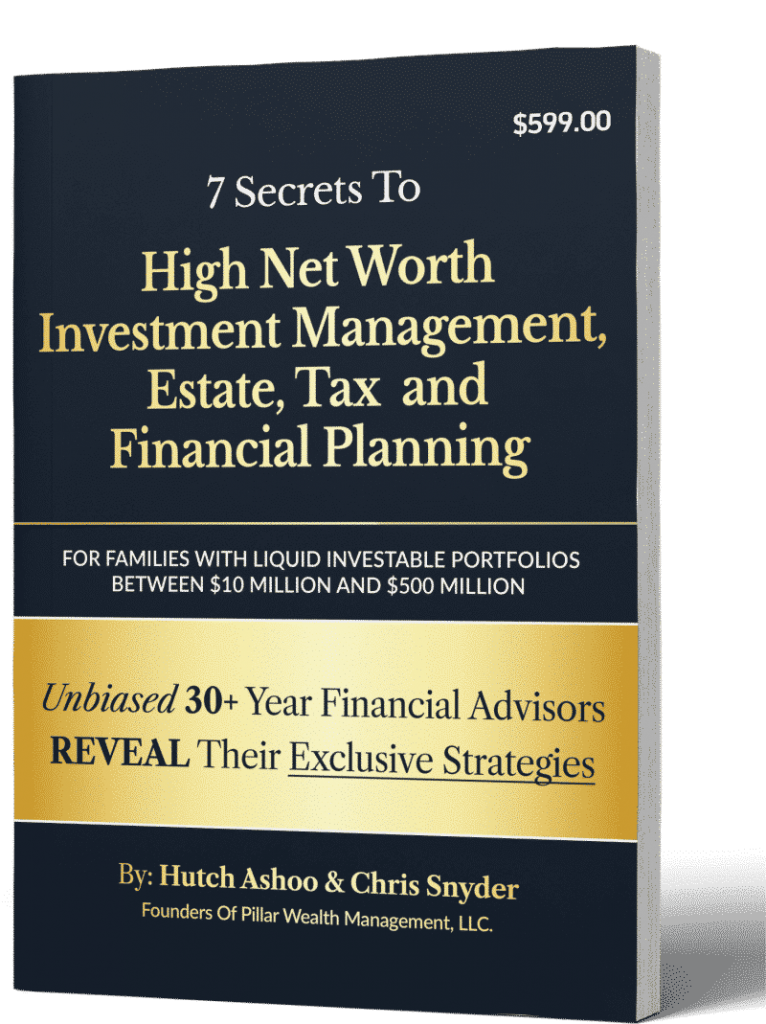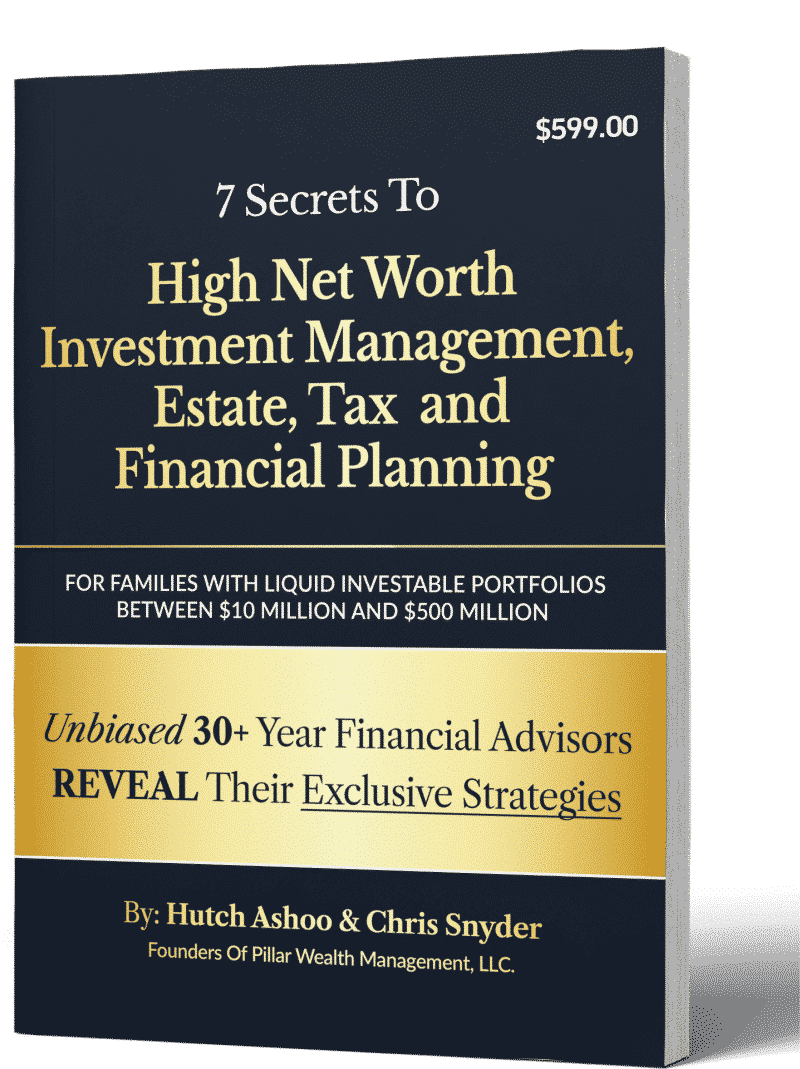 STRATEGIES FOR FAMILIES WORTH $5 MILLION TO $500 MILLION
7 Secrets To High Net Worth Investment Management, Estate, Tax and Financial Planning

The insights you'll discover from our published book will help you integrate a variety of wealth management tools with financial planning, providing guidance for your future security alongside complex financial strategies, so your human and financial capital will both flourish.
Clients frequently share with us how the knowledge gained from this book helped provide them tremendous clarity, shattering industry-pitched ideologies, while offering insight and direction in making such important financial decisions.
The truth is that it's quite easy to find just any financial advisor. However, especially when you're a wealthy individual, hiring a good financial advisor is key to your financial success but what are the criteria of good financial advisers? Well, according to Sherri Dalphonse, an editor in Washingtonian media inc., a financial consultant is not only handling the investment. A professional plan designer considers the bigger picture. Are their business clients have adequate insurance? Is there any chance they can get lower taxes? Do they have enough resources to save for their retirement? Only the best financial advisors will truly understand your financial targets and help you get there through the right financial planning. Accordingly, if you want to find out how to choose the best financial advisors, click here to check out our handy guide on the best financial advisors for investors worth $10 million or more.
Pillar Wealth Management is a white-glove wealth management firm offering a wide range of financial planning and wealth management services. These include investment management, risk management, debt management, retirement planning investment management, and tax planning. Our team of experienced wealth advisors is dedicated to helping our prosperous clients achieve financial success. We do this by closely working with our clients to really understand their needs and goals and developing customized financial plans.
In today's blog, we'll be discussing the different types of financial advisors, some of the decent financial advisors throughout the US, how you should choose one, and whether they should be a fiduciary. Let's dive right in.
Best Wealth Advisors
The best wealth advisors are experts. They have extensive experience in financial planning services such as investment management, retirement planning, and tax and estate planning. When making a choice of advisor, ensure they offer the services to meet your financial needs. Also, cnsider the advisor's fee structure and whether or not they are a fiduciary, which can influence your choice of advisor.
Types of Financial Advisors
Before you get to find the top financial advisors, it's important to ask yourself, should I hire a financial adviser or go it alone? If you think that you could manage your financial needs, it is fine to do it by yourself. On the other side, if you are some of the wealthy individuals, who have several business assets. You should take this into consideration, to have a financial adviser helping your management.
So, before you accept that challenge, it's important to evaluate exactly why you need a financial adviser. Ultimately, this will help you choose the right kind of financial adviser. Consider how much wealth you have and how much you want an advisor to manage, which services you require the most, how much you can afford to pay, etc. Once you start answering these questions, you'll be able to determine which financial adviser you should go for. Here are a few common types of financial advisors based on the services they provide.
Low-Cost Advisors
Mostly known as Robo-advisors, are digital service search tools that able to provide automatic investment advice. This program answers the question based on their computer algorithms in regards to your assets, risks, and goals. Robo-advisor usually starts their charge at 0.25% from the business assets that they manage in one year.
Medium-Cost Planners
When your financial demands move to future financial necessity. You may need to consult a proper financial planner but cost less than a professional wealth adviser. You definitely need these medium-cost financial planners. Besides having an online service with Robo Advisor, you can also have a consultation meeting with a human adviser. Additionally, you can have an interactive discussion and have a better understanding of your future financial plan. This financial service mainly charges 0.89% per year based on your managed assets.
High-Cost Wealth Adviser
You could consider this service coming from your personal financial counselor. This type of service mostly provided by the wealth management firm. This is compatible with a high-net individual, family, or business client that has lots of business assets and in need of assistance in order to monitor these business assets. This is where wealth advisors come forth to assist these wealthy clients. This service usually charges at least $250,000 based on the assets under management.
Based on the above list, you probably can have a guess on what type of service can you get when you take the cost of service as a consideration. Moreover, you can also avoid a problem like choosing the wrong advisors by knowing about these cost aspects. You can learn more about such problems and signs by checking out our ultimate guide on choosing the best financial advisor.
Top Financial Advisors in the US
Now, you should also get to know about what exactly the services that these financial professionals could offer for you. These professionals have their own uniqueness, likes speciality bank, specialty in relationship finances, and so on. In order to give a better preparation to choose the proper planners for your financial life. Take a look at some of the top financial advisers and their specialty in the US below.
Kevin Mahoney
One of the leading financial consultants based in Washington DC is Kevin Mahoney. Kevin is a Certified Financial Planner and considered one of the foremost financial advisors in Washington DC. In addition, Kevin is CEO and the founder of Illumint, one of the best Washington DC financial companies. What makes him different from the other financial consultants is that he has specialization in advising relationship finances for Millennial couples. Some of his well-known planning services are to handle couples' finance for a future necessity such as buy property like a house, managing payment student loans, and invest saving for future plans.
Peter M. Welber
As the President and CEO of Chevy Chase Trust Company, located in the Washington DC metro area, Peter has experience in consulting finances for more than 20 years. Providing the best financial plan for its client especially in investment advising likes risk management, family wealth services, and institutional investing. Consisting of CFA and MBA. Tax accountants and insurance specialists. Peter and Chevy Chase have proven their portfolios in financial planning services.
Barry Glassman
Driven by his intention to provides well-planned investment strategies and wealth management services for his clients. Barry Glassman, founder and president of Glassman Wealth Services, is one of the best Certified Financial Planners who has been featured in many media of finances. GWS itself has its offices in Virginia and Washington DC. Barry and Glassman Wealth Services is a fee-only firm that focuses on investment management, financial planning, retirement planning, charitable giving for tax and estate planning. Barry and his team have been assisting their clients with high fiduciary standards to help them achieve their financial dreams.
J. Mark Joseph
With his 25 years of experience in financial planning. Mark, the founder of Sentinel Wealth Management Inc, has been helping lots of clients to fulfill their financial needs. Sentinel has been featured as one of the top financial firms in Virginia and also in Washington DC, mainly offers financial planning services likes retirement, estate, philanthropic, tax income, education, and insurance.
Maura C. Schauss
Founder of Washington Wealth Advisors (WWA), Maura is a CFP of this fee-only firm that based on fiduciary standard services. Providing wealth advisory services that cover financial planning and investment for future financial freedom.
Jill Boynton & Susan Veligor
Before founding Cornerstone Financial Planning, Jill and Susan were met at their previous work. They had a dream to start their own fee-only financial firm with the fiduciary responsibility to assist clients from individual, family, or business, to get their financial freedom. Cornerstone has its offices located in Maine and New Hampshire, providing divorce planning besides general financial planning and investment services.
Ashley Iddings & Grant Ruder
These two may not be the founder or CEO like previously listed. However, back in December 2019, Wealthspire Advisors' Ashley Iddings and Grant Ruder were named as top financial advisers by Washingtonian Magazine. Ashley as a CIMA (Certified Investment Management Analysis) and CPWA (Certified Private Wealth Advisor), has her specialization in managing the financial affairs of individuals and families clients. As for Grant Ruder, a CFP (Certified Financial Planner), his focuses is on providing financial planning for clients to fulfill their financial future demands. This includes insurance, estate and tax planning, credit cards cash flow and retirement planning, and also investment management. As for Wealthspire Advisors itself has 12 offices from New York to Philadelphia.
These experts above have extensive experience in dealing with various financial planning services, such as investment management, retirement planning, estate planning, and more. They typically offer a full range of financial planning services that help them address all of their clients' financial needs.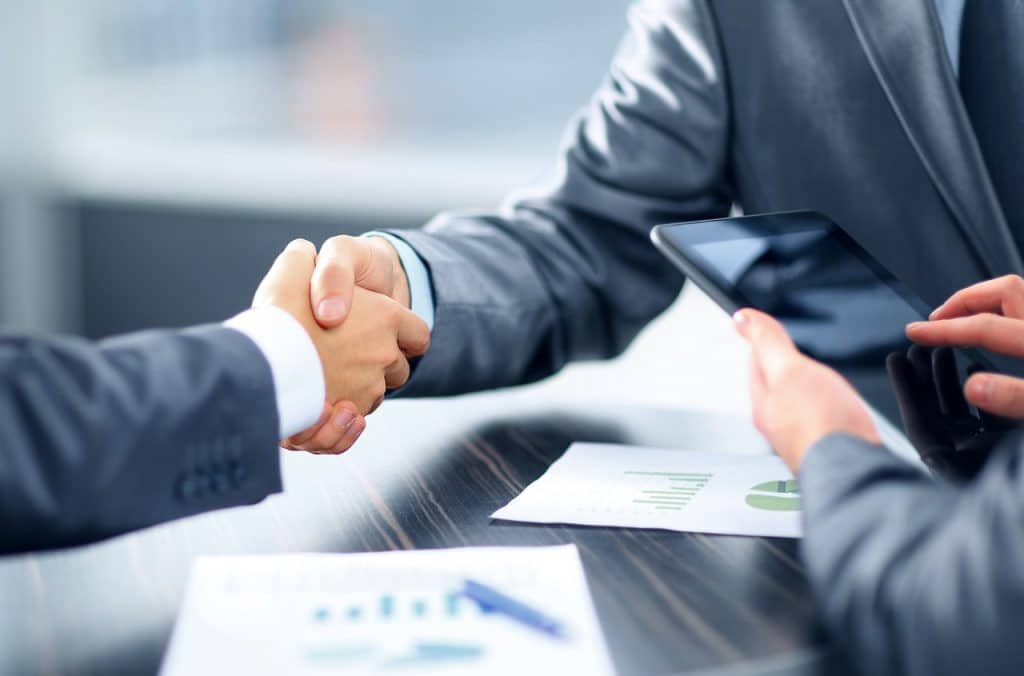 Choosing the Best Financial Advisers Near Me
Evaluating your own needs and financial situation should have given you some idea as to which type of financial adviser you should go for. Whether you need insurance advisers, personal financial services to manage your cash flow or even prepare for future student loans, or maybe retirement income planning, you should understand it well. Here are some of the factors you can evaluate them on.
Compensation Model: Fee-only or Fee-based
How the financial or money advisers have compensated matters a lot as well as this can often lead to problems. Based on the fee structure, a financial planner can be divided into fee-only or based. This point is crucial when choosing a financial planner. In fact, it can actually affect your future financial goals when you choose it incorrectly. Additionally, understanding how a financial planner benefits from its service can help you to get a better financial future.
Fee-only
A fee-only financial planner gets their payments directly from their clients, no other sources. This type of financial planner usually known as fiduciary. Because they have no other interest besides their clients' interest.
Buckingham Strategic Wealth
Some of the fee-only wealth management firms are Buckingham Strategic Wealth. Consist of the best wealth advisors, this firm has satisfied its client with superb general planning and management.
Minimum Account Sizes
Buckingham Strategic Wealth minimum account size depends on its client. They are as follows:
Wealth management clients
$500,000 initial investment and $5,000 minimum annual fee
Institutional advisory clients
$26,000 minimum annual fee for accounts with $5 million or more in AUM
Investment management clients
$250 minimum quarterly fee
Fee-based
As for financial planners who are a fee-based payment model, the financial advisors charge a flat fee on the Assets Under Management (AUM), as is the case with some investment advisors and wealth managers. In this commission-based model, advisors usually earn a commission every time they buy and sell a security on your behalf, as is the case with brokers.
Glenmede Trust Company
Some of the samples of commission-based financial firms are Glenmede Trust Company. This firm mainly deals with institutional clients. Consist of the best institution wealth advisers, this firm has satisfied its client with superb general planning and management.
Minimum Account Sizes
Glenmede Trust Company minimum depends on the financial product. For starters, Glenmede sets the price at $100,000. The firm may waive minimums for loyal clients of its parent company or affiliates.
Pillar Wealth Management is a 100% fee-only wealth management firm. Click here to start a consultation session with us today.
Conflict of Interest
When choosing a financial adviser, always check for any conflict of interest. This usually occurs when you're dealing with financial advisors following the fiduciary standard vs. the suitability standard. Advisors following the suitability standard are only obligated to recommend suitably, not necessarily the best, products.
They are concerned with their own interests as well as yours. On the other hand, fiduciary advisors are wholly concerned with your best interests. Besides this, click here to read about the other shifts you must make to maximize portfolio growth strategies from this handy guide.
Should Your Financial Advisor Be a Fiduciary?
In case it wasn't clear, and you're still asking yourself, "should my financial adviser be a fiduciary?" the answer is yes. Advisors following the suitability standard don't lead you towards bad investments. Ultimately, it's in their best interests to keep you happy with good investments and keep you on as a client for a long time.
However, perhaps between two suitable products, they might not always suggest the best one and rather encourage the one that better serves them. That's why fiduciary advisors are always the better and safer choice. They don't suffer from any conflicts of interest and are dedicated to helping you entirely.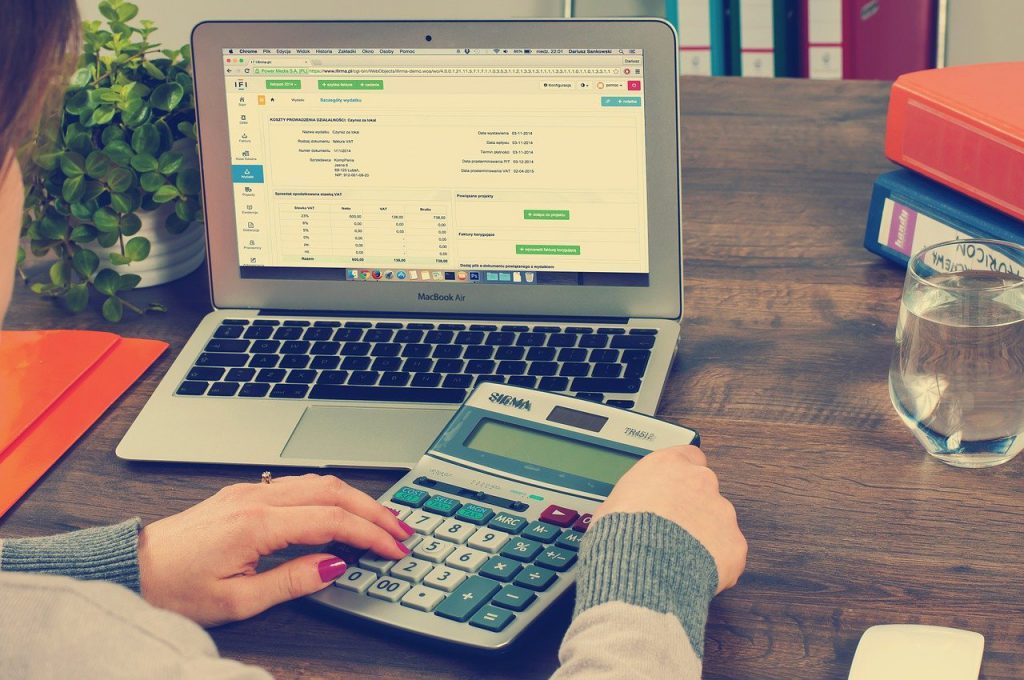 Wrapping Up
When you find yourself asking, "who are the finest financial consultants near me?" You should first ask yourself, "why do I need a financial adviser?"Because it's important to find the top financial adviser for yourself instead of finding just any consultant. Only then will you be able to achieve your financial goals efficiently.
Pillar Wealth Management is a 100% fee-only wealth management firm. We have some of the best wealth advisers on board who are always striving to help our affluent clients achieve their financial goals and targets. We offer customized financial plans that best align with our clients' needs. With a broad range of financial services, our experienced team is well versed in various aspects of wealth management.
To be 100% transparent, we published this page to help filter through the mass influx of prospects, who come to us through our website and referrals, to gain only a handful of the right types of new clients who wish to engage us.
We enjoy working with high net worth and ultra-high net worth investors and families who want what we call financial serenity – the feeling that comes when you know your finances and the lifestyle you desire have been secured for life, and that you don't have to do any of the work to manage and maintain it because you hired a trusted advisor to take care of everything.
You see, our goal is to only accept 17 new clients this year. Clients who have from $5 million to $500 million in liquid investable assets to entrust us with on a 100% fee basis. No commissions and no products for sale.