Best Financial Advisor Firms
Identifying the best financial advisor firms begins by knowing what you want. The top firm for one investor won't be the same as for another because different companies specialize in different areas. For those looking to invest $5+ million in liquid investable assets we highly recommend you request and read the comprehensive wealth management and financial planning book written for high net worth investors, it is free here.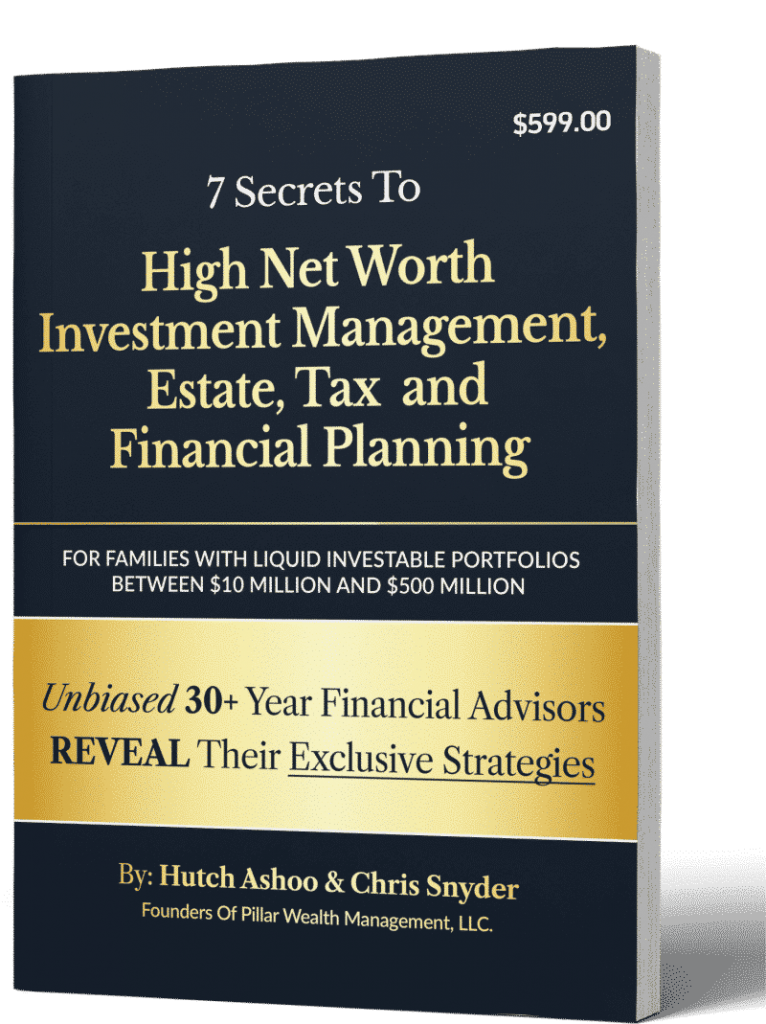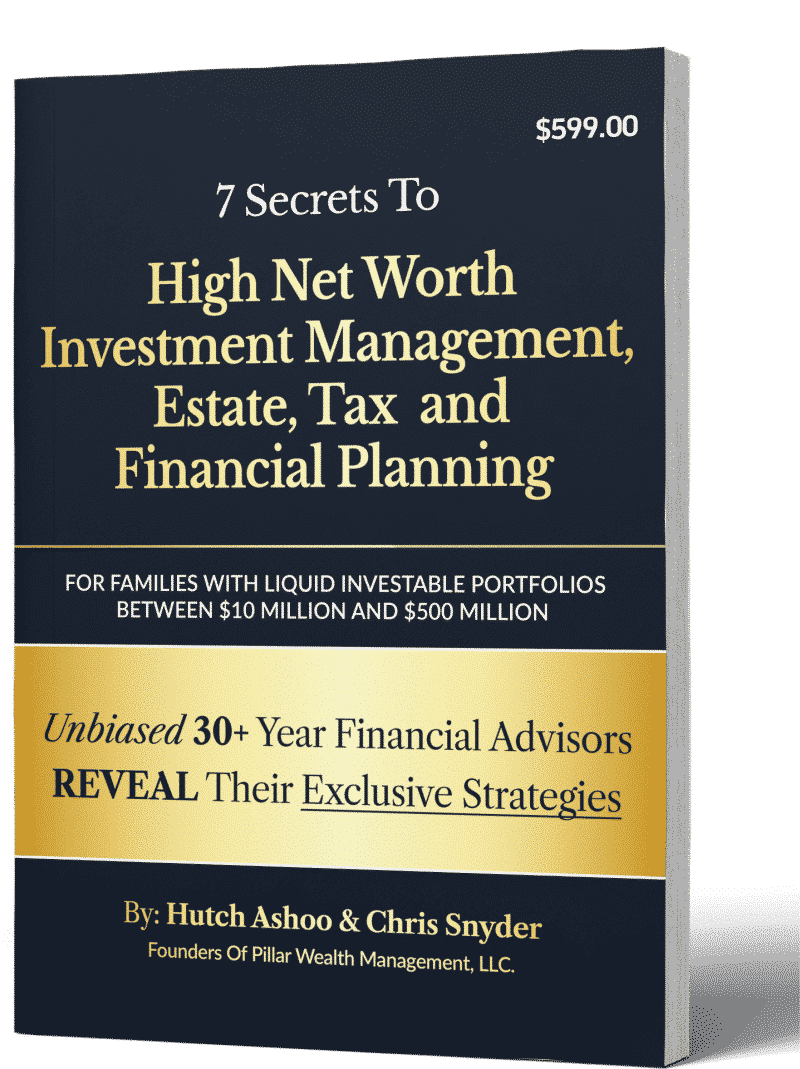 Discover the truths about how the best financial advisors should deliver holistic high net worth wealth management services and how they should feel to you. As a high net worth family you deserve more, much more. See for yourself how our process differs by requesting our published book "7 Secrets To High Net Worth Investment Management, Estate, Tax, and Financial Planning".
What do you want out of life that the best financial advisor firms can help you with? Before we get to seven ways to identify the best financial advisor firms, consider your preferences on some common investment issues:
Your role
Some investors prefer to take an active role in managing their investments. Others want an expert at one of the best financial advisor firms, to whom they can just hand over this task and not have to worry about it.
For those seeking an active role, they may not need a full-time financial advisor, and would be better suited just paying someone hourly when they need advice, or annual flat fees.
For those who want to work with a financial advisor who they can trust to manage their investments and deliver the long-term financial security and peace of mind they seek, they can work with an advisor who charges a percentage of assets under management and provides ongoing financial advice and portfolio management. Such advisors are found at some of the best financial advisor firms.
It's an important decision that you should only make after you've conducted comprehensive research on the best financial advisor firms. For in-depth information about the questions you should ask a wealth management firm and for services and investment advice you should seek, read our guide for investors worth $10 million or more.
Company Size
Some investors want to work with a big company that has been around a while. Others prefer a small, independent firm that specializes in working with people like them. Either way, they'd like to work with only the best financial advisor firms.
Types of Investments
Some of the best financial advisor firms work with a narrower set of investment options. They may be all in-house, such as you might find at a large banking firm that invests mainly in its own funds. Or they might work with hedge funds or other specialized investment opportunities. Other advisors provide a broader range of options and are not beholden to a single institution.
Level of Customization
Some of the best financial advisor firms will offer a standardized set of investment plans based on common principles. From that low level of customized planning, you can find advisors all along the spectrum up to fully customized financial advice and planning.
So – what do you want?
Do you want an active role or a passive role? What size company would you like to work with? Do you want a broad range of investment options or prefer a narrower selection? Do you want a plan customized to you, or would you prefer to choose from pre-designed plans and asset allocations?
Where Pillar Wealth Management Fits
Here's where Pillar Wealth Management sits among these questions. We exclusively work with affluent investors, families, and business owners who have $5 million to $500 million in liquid assets. We work with all ages from people in their 30s up to those in retirement.
We prefer to work with investors who want to enjoy their lives and have peace of mind about their finances, knowing they are set for life. To that end, we prefer to work with investors who don't want to be involved in every little decision. You have a life to enjoy, and we want you to go enjoy it without worrying about your investments.
We are a boutique, private, independent wealth management firm, not a big public company. But we believe we rank among the best financial advisor firms.
We offer a wide range of investment options and asset classes, but these are offered within the context of a proprietary financial planning process that is unlike what you may find at many of the best financial advisor firms.
And, we offer the highest level of customized investment planning and financial advice. Our plans are 100% customized to each investor. This is the deliberate outcome from using the proprietary planning process we developed and perfected over the last 30 years.
The best financial advisor companies may serve young investors, independent investors, retired investors, or in some cases people from specific professions. There is therefore no single 'best' financial advisor company for everyone.
If you're looking for a personal financial advisor, then that person's own level of experience, knowledge, and expertise in helping minimize your taxes, manage your investments, and craft your estate plan matter far more than the company logo on their brochures.
This is why we created our signature written work, 7 Secrets to High Net Worth Investment Management, Estate, Tax and Financial Planning. Because you only have one shot at getting this right. You need an advisor with a proven investment process for achieving time-tested financial security for people like you. You can get the guide for free today by clicking here.
According to a survey conducted by Investor's Business Daily in 2020, some of the top investment companies are Vanguard, Fidelity, Charles Schwab, and T. Rowe Price.
According to Barron's, a leading source of financial news, the top financial advisor is Gregory Vaughn, Managing Director, Private Wealth Advisor, Morgan Stanley Private Wealth Management.
According to Barron's, Morgan Stanley Private Wealth Management is the best financial advisor in the world and has ranked in the Top 100 Financial Advisors: 2012–2020.
According to Barron's, Morgan Stanley Private Wealth Management is the best financial advisor in the world and has ranked in the Top 100 Financial Advisors: 2012–2020.
Some of the best financial advisors are Vanguard, Facet, Schwab Intelligent Portfolios, Ellevest, and Betterment (NerdWallet).
According to Investopedia.com, BlackRock is the biggest financial advisor in the US, with over $8 trillion in assets. It operates in over 30 countries.
According to AdvRatings.com, the top wealth management firm in the US is Edward Jones. Edward Jones has over $1 trillion in AUM and provides diverse services through a network of 15,000 locations.
A survey of 6,500 consumers, conducted by Investor's Business Daily in 2022, found that Vanguard is the most trusted financial company in the US. Fidelity ranked second.
Millionaires often have complex financial needs and require a financial expert to manage their investment portfolios or provide other financial services.
An accountant may not be able to provide you with advice in all areas where you need it, whereas a financial advisor will be familiar with accounting.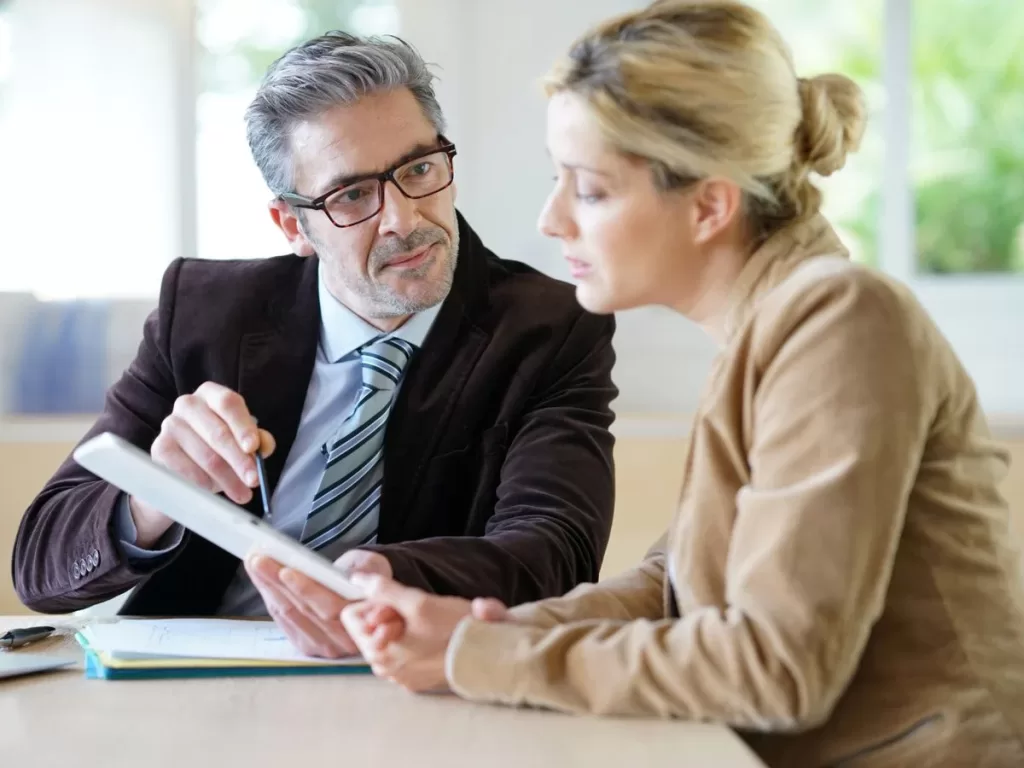 13 Large Financial Advisory Companies
If you prefer a large company instead of a private independent financial advisor like Pillar Wealth Management, here are a few of the biggest financial advisor firms in the United States.
1. Wells Fargo & Co.
Founded in 1852, this firm provides insurance, mortgage, banking provision, investment management, wealth management, and consumer and commercial finance. This bank owns assets under management (AUM) of $2 trillion.
2. Morgan Stanley
Morgan Stanley Wealth Management (rights reserved) company was founded in 1935. This financial advisor firm provides services for investment management banking. Morgan Stanley also works in several segments of the business. For instance, the investment management segment offers investment, fixed income, retirement planning, real estate, and equity. This firm owned assets under management (AUM) of $896.8 billion.
3. Merrill Lynch Wealth Management
This firm is a part of Bank of America (private bank). This wealth management firm offers its clients personal advice related to investments, private equity, fixed income, asset management, and tax. The assets under management (AUM) owned by this firm are about $2.75 trillion.
The best financial advisor firms for wealthy individuals are the ones that have the experience of handling large deals. They have experience in not just wealth management, retirement planning, investments, and portfolio management, but also in taxation, philanthropy, succession planning, and other issues faced by wealthy individuals.
4. Fisher Investments
In 1979, Ken Fisher founded Fisher Investments and served as CEO until 2016. The firm's headquarters are in Camas, Washington. It has over 5,000 employees and manages $200 billion in assets, with branches in the UK, Ireland, Luxembourg, Germany, Dubai, Japan, and Australia.
Fisher Investments has received multiple awards as one of the top retirement advisers by the Financial Times, as well as one of the top RIAs.
Fisher's clients include individuals (many of them are high-net-worth individuals with at least $500,000 in investable assets), corporations, pension plans, charitable organizations, and governments.
Fisher Investments offers financial planning and portfolio management for its clients. The company's Investment Policy Committee (IPC) makes the investment decisions for the firm's clients; the IPC utilizes the company's research department, which studies capital markets, the economy, and securities. Asset allocations are adjusted as market conditions or needs change to continue to meet the client's long-term goals.
The firm is compensated by a percentage of assets under management and by performance-based fees.
5. CAPTRUST
CAPTRUST was founded in 1997 with $400 million in assets under advisement; that number had reached $1 billion by 1999. Then, 10 years later, the firm had grown to 25 branch offices. It has grown significantly through acquisitions. CAPTRUST today has 83 locations and $630 billion in assets under advisement.
For its individual clients, CAPTRUST offers retirement planning, portfolio creation and management, risk management, tax consulting, and quarterly performance reporting. It provides account aggregation, cash flow planning, charitable gift planning, and education, estate, and legacy planning. The company also offers planning for family governance, philanthropy, and insurance.
For its institutional clients, CAPTRUST provides investment advisory and fiduciary services to retirement plans, foundations, endowments, and religious organizations.
CAPTRUST clients pay a quarterly fee based on the total value of their investment account; fees are negotiated between the client and the advisor. A minimum advisory fee may be charged.
6. Mercer Global Advisors, Inc.
Mercer Global Advisors, with headquarters in Denver, has over 90 offices around the US. Mercer provides financial services that include financial planning, investment management, estate planning, tax planning, and corporate trustee services.
A Mercer advisor can manage every aspect of your financial life, so you can focus on living your life and growing your wealth. Your advisor works to understand your needs and goals, develop investment and tax strategies to customize a financial plan, and provide ongoing monitoring.
As a Mercer client, you are charged a monthly fixed fee based on the value of the investments in your account, ranging from 0.4% to 1.4%, including cash balances. For investment management services, there is a minimum annual management fee of $2,400 or up to 2% of AUM, whichever is less; a minimum fee of $6,000 for family office services; and a minimum fee of $75,000 for ultra-high net worth clients. The minimum fee is $800 for investment management services that do not include financial planning.
At Mercer, advisors are paid a fixed salary plus bonuses and commissions.
Mercer's Ascend Group offers wealth management services that encompass investments, tax strategy, intergenerational wealth, access to private banking, asset protection insurance, and trust management.
Investment strategies at Mercer Global Advisors include strategically weighted investments, broad asset class muti-factor diversification, attention to cost, and ongoing portfolio rebalancing to maintain the client's risk and return profile.
7. Madison Investment Advisors, LLC
As its name suggests, this investment firm is located in Wisconsin's capital; since 1974, it has been providing investment solutions for individuals and organizations. The company is 100% employee owned and has approximately $25 billion in assets under management.
Madison Investment's four investment management teams (Multi-Asset Solutions, US Equity, Fixed Income, and Institutional Equity) offer over 25 investment strategies for individuals and institutions. These strategies are active when markets rise and protect assets when markets fall.
Madison provides investment advice to individuals, pension and profit-sharing trusts, insurance companies, foundations, charitable organizations, and mutual funds. The typical minimum account size for an individual is $1 million, with $5 million for institutions.
Investment advice includes the management of fixed-income, balanced, and equity portfolios, whose assets are invested in ETFs, mutual funds, fixed-income securities, and equity. Securities are monitored daily.
For managed accounts, fees range from 0.4% to 0.8% annually with balances ranging from $5 million to $15 million.
Madison's asset allocation recommendations are based on its proprietary models. Each of its three types of strategies (Madison Mosaic, Madison Mosaic ETF, and Madison Mosaic Tax-Sensitive) generates a different portfolio composition.
8. Summit Rock Advisors, LP
Summit Rock Advisors is located in New York City and is registered with the SEC as a large advisory firm with at least $100 million in assets under management. It has 75 employees, approximately 35 of whom are investment advisors.
Summit Rock's clients are predominantly high-net-worth individuals who typically have a net worth of at least $100 million; other clients are pooled investment vehicles and charitable organizations. The firm manages about 140 discretionary accounts for individuals and businesses.
Summit Rock is owner-operated; its interests are aligned with those of its clients, believing that alignment of interests is an important driver of investment outcomes. The firm's employees are incentivized with discretionary bonuses aligned with market best practices. Senior employees receive compensation invested in the company's private SRA portfolios, which means further alignment with the success of client investment plans.
Clients pay an advisory fee based on the value of their assets under management (typically 0.50%), a management fee for SRA portfolios, and performance fees that are assessed at 15% of the excess performance above the SRA benchmark. Other fees may be paid for third-party services.
Buckingham Strategic Wealth was founded in 1994 and has its headquarters in St. Louis. The firm has 47 other locations in the US. In 2022, Buckingham was named one of the country's leading fiduciaries on the Forbes Top RIA Firms list. It has more than 10,000 clients in all 50 states, managing $20 billion in assets.
Buckingham Strategic Wealth offers a variety of financial services, including net worth development, retirement planning, investment planning, business owner planning, education planning, charitable giving, and tax planning.
The company has specialty areas that include faith-based wealth management, planning through divorce, and LGBTQ financial planning. Its trademarked financial planning process, DBP, presents a Design-Build-Protect life map for financial success.
By taking into account the client's risk tolerance, Buckingham creates a portfolio of passively managed and/or evidence-based mutual funds, in addition to individual fixed-income securities and closed-end funds, where appropriate. A model portfolio is used if it matches the client's investment policy.
Buckingham's clients include individuals, high-net-worth individuals, qualified retirement plans, charitable organizations, foundations, and corporations. There is a $3,000 minimum fee for wealth management services and a minimum monthly fee of $250 for clients with less than $300,000 in investable assets. There is a minimum annual of $26,000 for institutional advisory services for assets over $5 million.
Buckingham's approach to investing is evidence-based, focusing on the results of the last 50 or more years of research; as research is ongoing, it will continue to inform the company's recommendations. The firm does not take an active approach to investing.
10. Moneta Group Investment Advisors, LLC
In addition to its headquarters in St. Louis, Moneta has offices in Denver, Kansas City, Chicago, and Boston. The firm is owned by its 37 equity partners, operates 22 teams of advisors under a fee-only model, and manages over $20 billion in assets.
The firm was founded in 1869, adopted a policy of "problems to solve, not products to sell," and pioneered a service called "planned estates" in 1933. As a result, Moneta does not offer proprietary investment products. They recommend ETFs, mutual funds, fixed-income securities, master limited partnerships, REITs, hedge funds, separately managed accounts, and private equity funds.
At Moneta, there are no account minimums; it is a fee-only wealth management firm and does not charge performance-based fees.
Moneta's fees are based on a percentage of the client's assets, typically not more than 2%. Clients pay brokerage fees, fees charged by ETFs and mutual funds, and fees to third-party advisors.
Moneta's clients fall into two categories: institutional clients and family CFO/family office clients. The family CFO clients are high-net-worth individuals, families, trusts, and estates. The institutional clients are 401(k) and other pension plans and profit-sharing plans, foundations, endowments, and other charitable organizations.
Moneta's investment allocations are based on the client's risk tolerance and performance expectations, the economy, and income tax law. These factors are applied to different asset classes such as fixed income, equities, and alternatives.
11. Fort Washington Investment Advisors, Inc.
Fort Washington Investment Advisors was founded in 1990; its headquarters are in Cincinnati, Ohio, and it has offices in Cleveland; Albany, NY; and San Francisco, CA. The firm was managing over $70 billion in assets at the end of 2022.
Fort Washington is the primary investment arm of Western and Southern Investment holdings. Western and Southern has seven life insurance subsidiaries.
Fort Washington's clientele includes individuals and families, institutions and consultants, endowments, foundations, and insurance companies, including those of the parent firm.
The company's approach to investment is to ensure the successful achievement of each client's goals, using strategies that include public equity, fixed income, and private equity.
The minimum account size for an individual account is $500,000. Fees range from 0.50% to 1.00% of the value of the account assets. Either a flat fee or an hourly rate is charged for financial planning services.
12. Beacon Pointe Advisors, LLC
Founded in 2002, Beacon Pointe Advisors is the largest female-led RIA in the US. The firm is headquartered in Newport Beach, CA, with over 40 offices and 350 professional staff across the country and $25+ billion assets under advisement.
Beacon Pointe provides financial advisory services to individuals, businesses, trusts, estates, charitable organizations, pension and profit-sharing plans, governments, and private funds. Alternative investments play an integral role in Beacon portfolios.
Through its Managed Account Program (MAP), Beacon recommends third-party investment managers to manage client assets. Managers are selected by the Beacon Pointe Investment Committee. The managers are reviewed on an ongoing basis. The client's assets may be allocated to mutual funds, ETFs, REITs, or private funds. The minimum account size for MAP is $1 million, but this may be waived.
Beacon Pointe's investment focus is on risk control and diversification across asset classes and investment managers. The firm prefers active management, although passive management may be used for an asset class for which there is no active manager.
13. NFP Retirement, Inc.
NFP Retirement, Inc. has its home base in Aliso Viejo, CA, with offices in Canada, Europe, Puerto Rico, and across the US.
NFP provides financial advisory services, including asset management and retirement planning. Its investment advice has a limited range. Fees are based on the value of the client's account and range between 0.50% and 1.25% of the retirement plan assets. A flat fee ranging from $2,000 to $500,000 may be charged depending on the scope of the service and its duration. Hourly fees range from $250 to $350. Advisors are commission-based.
NFP provides advisory services to pension and profit-sharing plans. It provides portfolio management services to individuals, trusts, estates, and businesses, which require a minimum account size of $25,000.
RFP's main investment strategies utilize passive index funds, actively-managed mutual funds, and, occasionally, individual securities, which are diversified to minimize risk.
The firm's asset allocation uses modern portfolio theory based on research from third-party providers and the firm's proprietary analysis. The specific strategy or model used is determined by the client's advisor.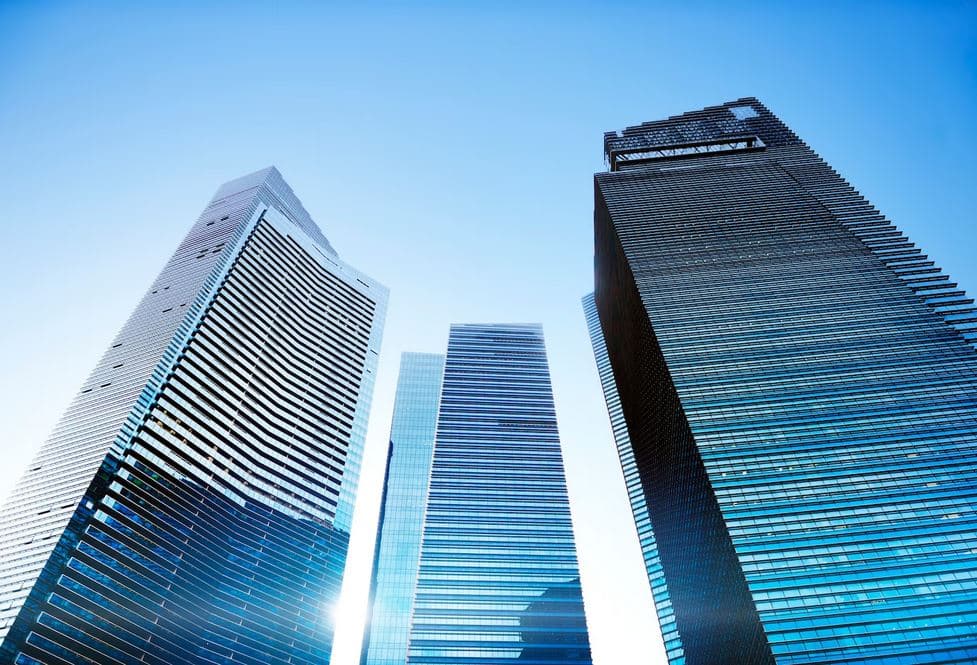 The Best Financial Advisor Firms Have 7 Things in Common
Experience
Fiduciary
Customized Financial Planning
Fee Structure
Cost Management
Continuous Monitoring
Financial Services You Need Now and in the Future
Among the best financial advisor firms, there are many that cater to a variety of client profiles. Selecting the best company among them takes time. However, we give advice to many clients on how to do an initial screening.
Here are seven qualities to look for in the best financial advisor firms:
1. Experience
The top advisors have years of experience working with investors in the areas of their specialty. For instance, Pillar Wealth Management has worked over 30 years exclusively with high net worth and ultra high net worth investors. A firm that specializes in retirement planning should have lots of experience with it.
Look for a track record that demonstrates that the best financial advisory firms you're considering have worked successfully with people like you and have a healthy amount of assets under management (AUM).
By spending most of their careers working with investor accounts within their area of expertise, they understand the kind of issues those investors face. If you're a high net worth investor, you can get more insights on our customized approach to high net worth financial planning by scheduling your free consultation with us.
2. Fiduciary
A fiduciary is an investment advisor who has committed to always giving financial advice that is in the best interests of their clients. They do not make recommendations based on how they can profit from it too. A fiduciary must also clearly disclose it anytime there is a potential conflict of interest. You will find fiduciary advisors at many of the best financial advisor firms.
Being a fiduciary isn't just a choice you make. To be a financial advisor who is registered with either the SEC or your state's regulator, you have to follow the fiduciary standard.
3. Customized Financial Planning
Many of the best financial advisor firms offer a fixed set of standardized plans, usually defined based on their asset allocation. You'll see phrases like 'moderate,' 'aggressive,' 'conservative,' and various others.
The very best financial advisors offer much more than this. They offer customized investment management and financial planning that is tailored specifically to your life and financial situation, your short and long-term goals, and the lifestyle you desire to live, now and well into the future.
When an advisor at one of the best financial advisor firms claims to offer customized planning, make sure you clarify what they mean by 'customized,' and that it really is what you expect it to be.
4. Fee Structure
There are many different ways the best financial advisor firms charge for their services, but they can be broadly grouped under two categories – fee-only and fee-based. A fee-only structure, as the name suggests, involves only a fee.
This fee is usually calculated on a milestone basis, hourly basis, or as a percentage of the total assets under management (AUM) by the advisors. If any extra services are sought, then the fees for them are separate, but this is the basic structure in the fee-only model.
The fee-based model involves fees and commissions on products "marketed" to the customers by their advisors. An example of the fee-based model is when a client invests in a certain mutual fund that the financial advisor recommends, then the advisors may get a commission or a kickback from the mutual fund company.
In this model, there is an incentive to push certain products and services as there may be a desire to earn more commission. Fiduciaries, as you might imagine, tend to use the fee-only approach. You can read about the merits of both these methods in our book: The Art of Protecting Ultra-High Net Worth Portfolios and Estates – Strategies For Families Worth $25 Million To $500 Million. Order a free hardcover copy today.
5. Cost Management
Some of the best financial advisor firms focus a bit too much on investment returns at the expense of investment costs. For example, frequent trading and churning of portfolios can result in large short-term capital gains tax, which can easily negate any real or perceived gains that at first seem greater than other investors are earning.
Investing in large-expense-ratio funds can also result in avoidable costs to the client. And there are many other costs, many hidden and hard to pinpoint, you might be paying with various financial advisors.
Many of the best financial advisor firms divide their focus equally between earning large returns while minimizing investment costs, some of which are unavoidable. And they make clear any costs that aren't part of your normal fee.
6. Continuous Monitoring
The best financial advisor firms don't just put your plans and goals in a drawer after you agree to let them manage your investments. They do not standardize their monitoring process so that all their clients are treated the same.
Instead, the best financial advisors communicate personally with each client. They update you frequently. They perform stress tests periodically to evaluate if the portfolio can handle unexpected life or world events. The best financial advisor firms are much more proactive.
To learn more about how important this can be, click here to read our guide on the 5 critical shifts that help improve portfolio performance.
7. Financial Services You Need Now and in the Future
The best financial advisor firms offer an array of services that different investors need at different points in their lives. What you need from your advisor at 35 will be different from what you need at 55 and 75.
Look for an advisor that offers a wide variety of services. Below are some of the services you might expect to see from the best advisors.
5 Financial Services Offered by the Best Financial Advisory Firms
1. Wealth Management
Because most firms require minimum investment amounts, most of the best financial advisor firms will at least offer a wealth management service. This is true even if they serve a wider variety of clients, unlike Pillar, which exclusively serves high and ultra high net worth investors, families, and business owners.
The best financial advisor firms should offer this service because as their clients build wealth, their needs will change, and the firm should anticipate those changes and have a plan for how to continually address them.
If an advisor is still treating clients with millions of dollars the same as their clients who have just a couple hundred thousand, something isn't right.
Wealth management is about whole-life financial planning, wealth protection, long term financial security, estate planning, retirement planning, philanthropy, and customized investment portfolio development.
2. Insurance
Insurance as a component of financial planning can include life insurance, retirement plan insurance, saving for future needs such as education and health costs, and many more.
Most of the best financial advisor firms that don't directly provide insurance will have relationships with other independent professionals who specialize in these areas.
3. Advisory
Sometimes you face difficult financial decisions and need specific advice. This is often separate from your investments.
The advisors at the best financial advisor firms will be there to guide you on things like choosing the right retirement plan, how to minimize taxes, whether to opt in to a particular investment, how to manage your real estate, insurance, or a recent life event like a health issue in your family, a business opportunity, and many other scenarios that arise.
This is an area where private, independent financial advisors tend to outperform their peers at the big companies. Private advisors tend to have more experience and be more accessible, and you won't get shifted around to different people every year because of turnover.
4. Investment Planning
The best financial advisors provide a private service to manage your investment planning. Every single decision can have far-reaching impacts. And when you are talking millions of dollars, the stakes are that much higher.
You may have investment accounts, an IRA, Roth IRA, 401k, life insurance, health savings accounts, college savings plans, and much more. You may also own a business and be thinking about succession planning. And everyone has to think about retirement planning.
You may also own assets like real estate and stocks. You have multiple sources of personal income, and tax planning becomes very important as you get older.
5. Estate Planning and Tax Minimization
These are separate services but they often go hand in hand, because one of the biggest areas of tax minimization for affluent families is the estate tax.
It is shocking how many people who have ultra high net worth have not even done the basics of estate planning. Famous celebrities and business moguls such as Zappos founder Tony Hsieh, who died tragically in his 40s, have passed away without an estate plan, leaving a complicated mess for what must be done with their wealth and assets.
The best financial advisor firms make estate planning and tax minimization central to their services, especially for high net worth investors.
If you have more than $5 million, probably the best thing you can do right now with regard to taxes and your estate is to get our signature guide, 7 Secrets to High Net Worth Investment Management, Estate, Tax and Financial Planning.
Searching for the Right Advisor for You
Searching for the right advisor involves conducting some preliminary research from the comfort of your home. You can start by searching for the best financial advisor firms in your area.
If you have between $5 million and $500 million in liquid assets, then you are invited to start a discussion with Hutch Ashoo at Pillar Wealth Management to explore what we can offer you.
We possess all seven of the qualities of the best financial advisors listed earlier.
One more way to search for the best financial advisor firms is to speak with your family, friends, and work colleagues. Chances are that they may also be wealthy and working with a financial advisor who specializes in handling issues that wealthy individuals face.
What Makes Pillar Wealth Management a Good Financial Firm for High Net Worth Investors?
White Glove Service
Fiduciary
Experience
Proprietary Planning Process
Customized Approach
Trusted Firm
Now that you know the attributes of the best financial advisor firms, take a few moments to learn about PillarWM's unique approach to customized financial planning and investment management.
If you have $5 million or more in liquid assets, we recommend you explore this guide and discover the 5 non-negotiables you should expect from the best financial advisor firms. These form the basis of our financial advisory philosophy.
Here's a snapshot of how we serve high and ultra high net worth families, investors, and business owners.
1. White Glove Service
Pillar Wealth Management is a registered investment advisor (RIA) firm with many financial planning services. It uses third party custodians for holding your investments. This protective approach means that we do not directly hold your money and the control remains with you.
In addition, we provide white glove financial service that encompasses all aspects of your financial needs – at no extra charge. This type of service may not be available from all the best financial advisor firms.
Included within our simple fee-only structure, you receive tax planning, estate planning, insurance planning, life event and retirement planning and advice, attentive, personal service that pays close attention to your portfolio, and so much more. These services are typically available at the best financial advisor firms.
2. Fiduciary
As a fiduciary investment management firm, we provide double-layer protection for your wealth. We take the fiduciary oath very seriously. We apply it to our entire investment planning process, which is 100% customized to each client.
If you want to find out how to get started in establishing a new system to achieve your financial goals and desires, then get in touch for your free consultation with Hutch Ashoo.
3. Experience
PillarWM also has a combined experience of 60+ years in managing high net worth portfolios ranging from $5 million to $500 million. If you're looking at the best financial advisor firms, be sure to ask about the amount of experience accumulated by any advisor who may be assigned to your account.
4. Proprietary Planning Process
Our proprietary planning process uses 100 years of market data to simulate "what-if" scenarios and conduct stress tests on client portfolios on a quarterly basis. Our system removes emotion from investment decisions, and produces the highest possible level of what we call financial serenity.
Giving us a call just to hear about how this unique and innovative process works would be well worth the time you may spend evaluating the best financial advisor firms you'll find on the internet.
5. Customized Approach
Pillar Wealth Management also gets to know each client personally. When you call us, we will know your name. This is one reason we take only 17 new clients per year. We want to know you, what matters to you, what worries you, and what motivates you, so we can create a plan that helps you live and achieve everything you want out of life.
When our clients call us, there is always a real human to speak with, something that the "well-known" best financial advisor firms may not be able to promise.
6. Trusted Firm
Pillar Wealth Management has Assets Under Management (AUM) of over $131 million, which shows how much our customers trust us in handling their portfolios.
Hutch Ashoo and Christopher Snyder are the expert founders of this independent, fee-only, and fiduciary investment management firm.
If you want to see how customized and trusted financial advice gets applied to your situation as a high net worth individual with $5 million to $500 million in investible assets, then feel free to start a conversation.
To be 100% transparent, we published this page to help filter through the mass influx of prospects, who come to us through our website and referrals, to gain only a handful of the right types of new clients who wish to engage us.
We enjoy working with high net worth and ultra-high net worth investors and families who want what we call financial serenity – the feeling that comes when you know your finances and the lifestyle you desire have been secured for life, and that you don't have to do any of the work to manage and maintain it because you hired a trusted advisor to take care of everything.
Related Posts: