Financial Advisor Bay Area
The San Francisco Bay Area is made up of many of the best cities in California. There's diversity, incredible food, and plenty of job prospects in the area. Whether you are helping build a tech-startup, or you have been established in the area for some time, eventually you'll want the help from financial advisor Bay Area.
But what are the differences between the distinct types of advisor and how do you select the right one for your specific circumstances?
Wealth managers representing Pillar Wealth Management, LLC., who manages investments for clients with $5 million and $500 million in liquid assets, will help you understand the distinction between advisors and the role they can play in your life.
Is it your goal to find a financial advisor in the Bay Area that can help you manage a portfolio of $5 million to $500 million in assets? Our firm, Pillar Wealth Management, LLC. is currently offering free consultation calls to those looking for Bay Area wealth management.
To set your appointment with company co-founders Hutch Ashoo and Chris Snyder, visit this page. We understand the needs of affluent clientele throughout California and can help you achieve your goals.
What are the specific things I should look for in a financial advisor located in the Bay Area?
There is a lot to consider when it comes to succeeding financially as a Bay Area resident. Everyone is at a unique point in their lives, which requires different planning.
Sometimes deciding how to use your income after paying your car, mortgage or rent payment, and other bills can be a challenge.
That's why it's best to work with a financial advisor in the Bay Area that can look at your finances, consider your goals, and help you determine which actions you should take each month.
There are distinct roles that an advisor can play in your life.
It is the distinctions between advisors that will help you determine what to look for in a bay area financial planner.
Let's discuss the differences between advisors, so that you know which firm is most likely to help you succeed financially.
Do you want to know all the details behind selecting a Bay Area wealth management advisor? Our team at Pillar Wealth Management, LLC. created this valuable resource for you.
Receive your copy of The Ultimate Guide to Choosing the Best Financial Advisor: For Investors with $5 Million to $500 Million in Liquid Assets. It will explain the steps and considerations behind selecting the right Bay Area investment advisor.
Defining the role of a financial advisor
Let's face it, if everyone had an easy time selecting investments and managing their own finances, everyone would be billionaires. Unfortunately, it can be difficult to create long-term goals and then to stick to them.
However, the process is a lot easier when you have an excellent financial advisor in the Bay Area. The right advisor will help you plan, help you stay accountable, and monitor your progress from month to month.
Now, you could always manage your finances and investment portfolio by yourself. It might even save you on fees that you would incur while working with an advisor. However, it would be incredibly complex and require both knowledge and skill in a variety of topics.
Consider the long-term goals you have. Building your wealth, maintaining your wealth through old age, creating generational wealth and passing on your assets to your legacy are several top considerations.
But do you understand the financial vehicles that can help you reach your goals? It would require knowledge in tax planning, estate planning, insurance, investment diversification, and a whole lot more. Most people cannot do all this work by themselves, while also living a fulfilling life.
That is where a financial advisor in the Bay Area can help. Here are the diverse types of advisors you can work with, to help you determine which are right for you.
Are you looking to improve your investment performance? Our team at Pillar Wealth Management, LLC., created this resource for affluent clients, titled Improving Portfolio Performance: The Shifts Multi-Millionaires Must Make to Achieve Financial Security and Serenity. It is an excellent resource for those who would like to learn what other multi-millionaires are currently doing to grow and maintain their wealth.
Using a Robo-Advisor to Invest
A robo-advisor is not like your typical Bay Area financial planner. Instead it is an online company that uses computer algorithms to help you invest your money.
It starts with a questionnaire that determines you most significant financial goals. From information such as how long you must invest, what you would like to achieve, and your risk profile, the algorithm determines that best way for you to invest.
This can include placing your money in specific types of accounts and diversifying your investment portfolio to match your needs. It's a good option for those who want to keep their financial lives simple and mostly hands-off.
With that said, robo-advisors are not the best choice for people with complex financial situations. If you have for instance a large amount to invest or you have multiple goals, you are better off working with an actual financial advisor.
Some companies do have access to human certified financial planner that you can ask questions, but most times you won't communicate with live people whenever you want to learn more about how your robo-advisor invests your money.
If you need a more holistic approach to money management, you are much better off finding an appropriate Bay Area wealth management advisor, who can help you with all aspects of financial planning management.
There are several other ways to manage your wealth that we are about to discuss. Before then, be sure to receive your copy of our book The Art of Protecting Ultra-High Net Worth Portfolios and Estates: Strategies for Families Worth $25 Million to $500 Million.
Our team at Pillar Wealth Management, LLC. will send this to your home for free. It is an excellent way to learn about investment and estate planning for multi-millionaires.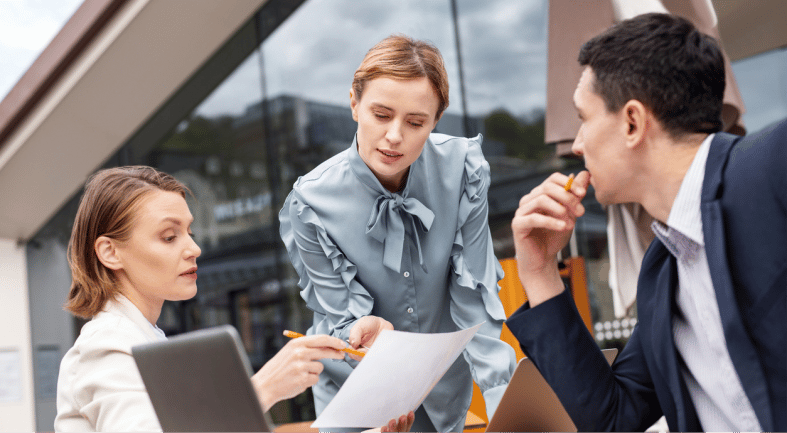 What is a financial planning and how can it help you succeed? A financial planner is tasked with reviewing your full financial picture at any given moment.
They will ask questions to determine your goals, assess your level of income, current assets, and monthly expenses. Afterwards, they will make a plan of action that you can use to guide your future saving and investing initiatives.
This plan might include the types of insurance you need to protect your wealth, methods for diversifying your investments, and a list of the securities and investments you should purchase. The goal is to meet your future financial goals using a sound investing strategy. If you're trying to plan for $10+ million to invest, try starting here.
Of course, it is good to have a financial plan. However, there are times when it's not best to work with a financial planner. That is because the services that a financial planner offers are usually limited in scope.
Although they can create a plan that will help you save, spend more efficiently, and invest, most cannot help you purchase the investments you need.
This means that you will need to turn to another financial professional that can purchase the stocks, bonds, and securities that make up your financial plan.
Additionally, they might not be aware of all your investment options and might have a narrow range of information on how to invest to meet your goals.
When it comes to offering a one-stop solution for managing your wealth and purchasing investments, it's a lot more efficient to go with Bay Area wealth advisors instead of using a financial planner.
Is it time to end your search for wealth management Bay Area services? If you are looking for a firm that can help you manage $5 million to $500 million in liquid assets, we can help. Register for your free, no-obligation consultation with Pillar Wealth Management, LLC.
You will speak directly to our company co-founders Hutch Ashoo and Chris Snyder, who will explain how our company can help your family meet your financial goals.
Purchasing investments with an investment broker
The individual that can help you accomplish your Bay Area financial plans in accordance with a financial planner is known as an investment broker.
These financial professionals are also called stockbrokers and help you purchase the investments and securities that you need to meet your plan requirements.
Investment brokers understand stocks, bonds, and mutual funds and can help you diversify your portfolio.
However, they are really involved with creating a long-term financial plan, which is why they often work in conjunction with a financial planner.
There are certain reasons why you might opt for a wealth manager instead of a stockbroker, which you should understand.
Stockbrokers are typically paid on commission whenever you purchase a stock, bond, or financial product. This by itself is not necessarily a cause for concern.
However, there is a risk that your broker suggests financial products that lead to a bigger commission, instead of focusing on what you need.
Make it easy to locate the perfect financial advisor by reading our resource, The Ultimate Guide to Choosing the Best Financial Advisor: For Investors with $5 Million to $500 Million in Liquid Assets. It is available for free from Pillar Wealth Management, LLC.
Here is an example. Suppose that you sit down with your advisor and explain that you are looking for investment options that help you grow money for your children's education.
Your stockbroker could find the perfect solution that has achieved outstanding returns over the past several years. Alternatively, they can suggest products that do not perform as well but lead to a bigger sales commission.
Because they are fulfilling your need for a financial product that helps build your children's college fund, they have met their job requirements.
It does not matter whether that is the optimal solution for you. This allows your investment broker the opportunity to put their needs ahead of your own.
Although we all hope that our financial advisors are always honest with us about the products they suggest, there is nothing really stopping the opposite from occurring.
This is one reason that you should usually work with a wealth manager instead of an investment broker. What can you do to ensure that this does not happen? Let us consider the reasons to work with a wealth manager.
Why work with wealth managers?
Discover the exceptional service that a leading wealth management company provides. If you need a professional to manage anywhere from $5 million to $500 million in liquid assets, register for your free consultation with Pillar Wealth Management, LLC.
You will speak directly with company co-founders Hutch Ashoo and Chris Snyder and discuss your needs and future goals.
A wealth manager does work that is like both financial planners and investment brokers. They are employed by companies known as a Registered Investment Advisor (RIA).
For a business to become an RIA, the owner first completes an exam and after passing, registers the company with either their state government or Securities and Exchange Commission.
Once the RIA is registered, their company must follow certain guidelines, with the most important one for clients being what is known as fiduciary duty.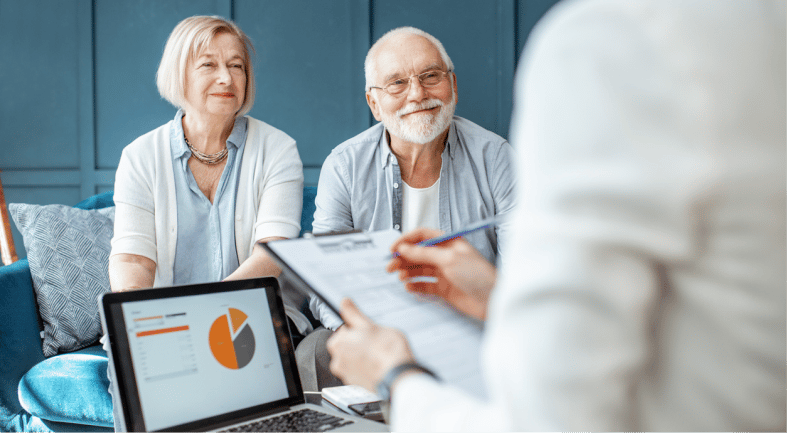 Fiduciary duty is the responsibility of the RIA and your wealth advisor to act within your best interest, instead of their own. Wealth advisors often manage the complete investment portfolios of their clients, and therefore are often in charge of multi-million dollar investing accounts.
Because of this responsibility, it is important for an advisor to act within their client's best interests whenever buying, selling, or suggesting a financial product.
This fiduciary obligation is one of several things that sets wealth managers apart from other financial professionals like investment brokers.
It is why you should consider working with an RIA, especially if you are an affluent client with millions to invest.
If you are searching for a wealth manager to help manage between $5 million and $500 million in liquid assets, then consider working with Pillar Wealth Management, LLC. Our co-founders Hutch Ashoo and Chris Snyder are offering no-obligation consultations for affluent individuals that need wealth management services. Schedule your consultation with our wealth management company today.