What is a fee only financial planner? Before choosing to hire a financial planner, it's important to understand how fee-only financial planners and fee-based financial planners are paid. So, what is the difference between those two? A fee-only advisor such as Pillar Wealth Management, LLC. who works with clients with $5 to $500 million in liquid assets, charges fees for their services, and does not earn commissions on sales of financial products.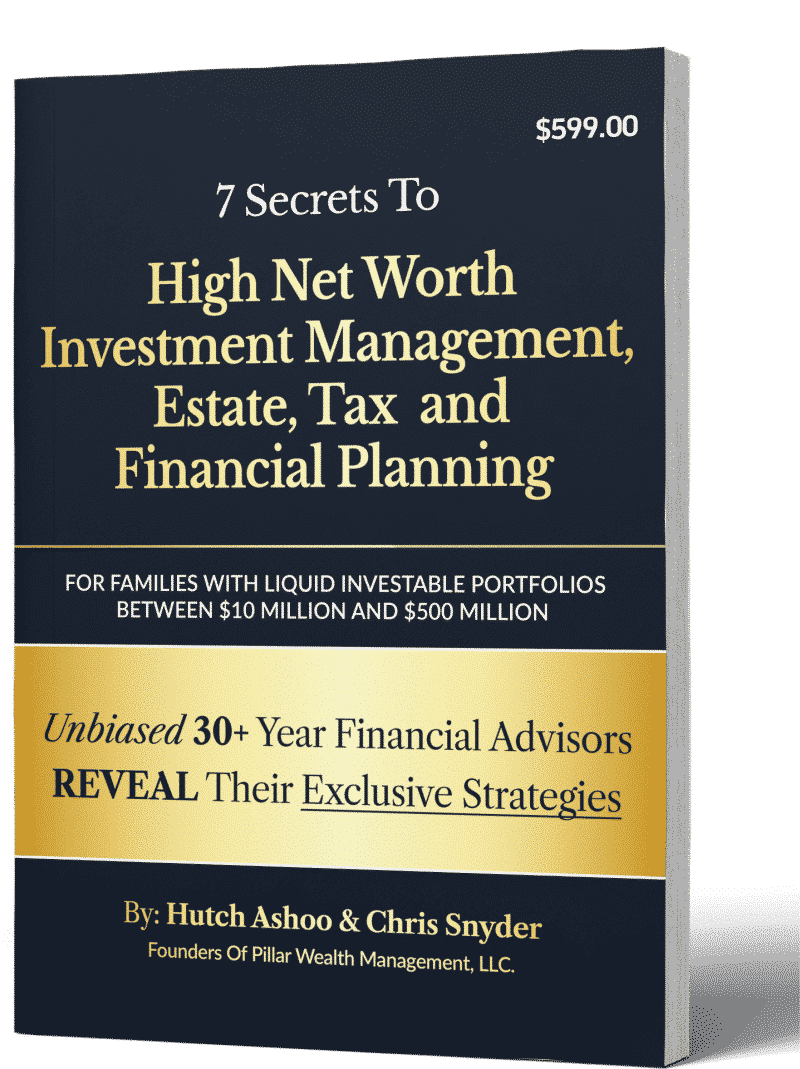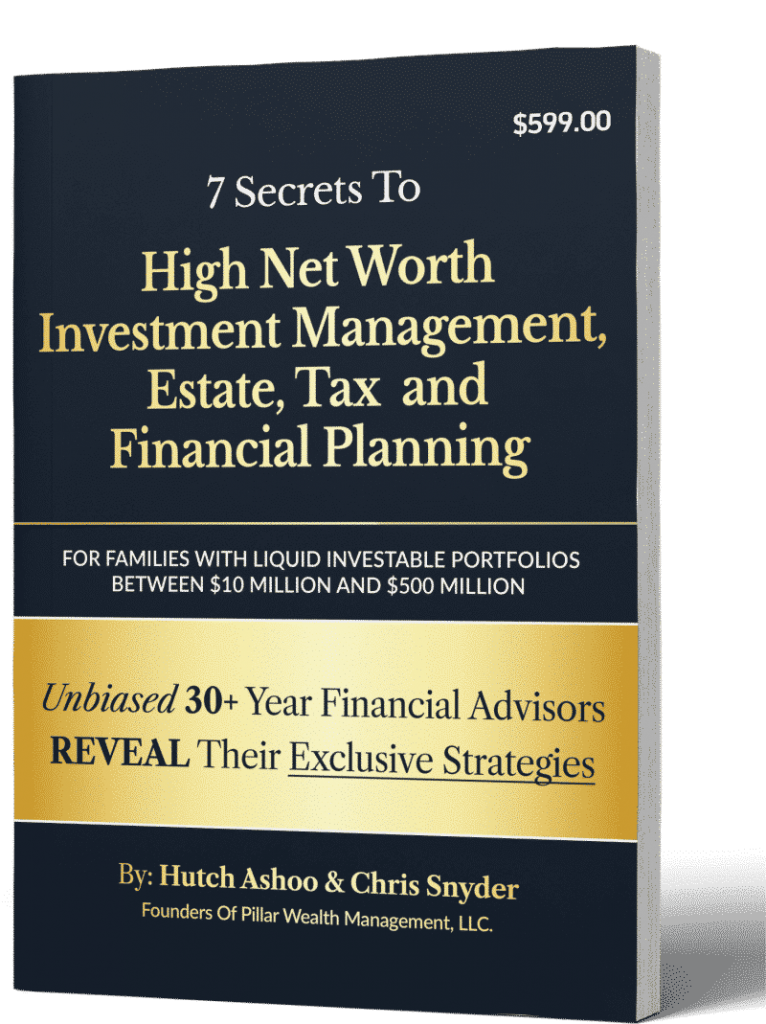 STRATEGIES FOR FAMILIES WORTH $5 MILLION TO $500 MILLION
7 Secrets To High Net Worth Investment Management, Estate, Tax and Financial Planning

The insights you'll discover from our published book will help you integrate a variety of wealth management tools with financial planning, providing guidance for your future security alongside complex financial strategies, so your human and financial capital will both flourish.
Clients frequently share with us how the knowledge gained from this book helped provide them tremendous clarity, shattering industry-pitched ideologies, while offering insight and direction in making such important financial decisions.
Fee-based financial planners often receive hourly compensation. Others earn a percentage of their client's investment assets under management. A financial planner compensated only by fees is known as a fee-only financial planning.
Would you like help to select a financial planner that can help you manage $5 million or more in liquid assets? Schedule your consultation call with Pillar Wealth Management, LLC.'s co-founders Hutch Ashoo and Chris Snyder.
There are three forms of compensation for a financial planner that we are going to discuss in this article. Those are:
• First, financial planners can be compensated through a commission-based model.
• Second, financial planners can earn a combination of commissions and fees.
• Finally, financial planners can be compensated through a fee-only model.
Why shouldn't you work with a commission-based financial planner?
With these compensation structures in mind, is there one that is better than the others? Let's start with commission earning financial planners. In this payment structure, a financial planner that is compensated from a commission-based model may put their interest in earning money ahead of your portfolio's earnings.
Commission based financial planners might suggest products that earn them money from the product sales or from referral fees, even if there are alternatives available that will provide you with a better rate of return. This is a problem when you're searching for an advisor that will guide you and give you the best advice based on your financial needs.
You want to look for someone who can give you proper advice, without putting their needs before your own. An exceptional investment advisor should begin by listening to your problems and only afterward suggest solutions based on your needs.
The focus should always be on helping you achieve your financial goals. Therefore, it's important to find a financial advisor whose primary interest is not how many financial products that a client purchases. Therefore, it's often best to go with an advisor that earns compensation from a fee-only model.
Would you like to know all the details of hiring a financial manager? Don't miss your opportunity to receive your free copy of The Ultimate Guide to Choosing the Best Financial Advisor for Investors with $5 Million to $500 Million in Liquid Assets.
Why are fee-only financial planners the most popular choice of advisor?
The primary benefit you receive from a fee-only financial advisor is that they provide comprehensive advice to their clients. Fee-based financial planners are not incentivized when their clients purchase specific financial products.
Instead, their product is their service, and therefore they will only suggest products that are best in your circumstance. This means the financial planner will recommend products only when they have a real impact on your financial needs.
When you hire a financial planner whose priority is your best interest, you can be confident in their recommendations. Typically, fee-only financial planners are licensed and required to have a fiduciary relationship with their clients.
This is the ethical requirement for being a certified financial planner (CFP). When someone becomes a CFP, they must adhere to professional and ethical conduct to keep their certifications. However, that does not mean being a CFP makes you the best financial planner – sometimes years or decades of experience in the industry can be better off than theory taught in a textbook.
Another benefit of hiring a fee-only financial planner is that they earn compensation when improving your financial situation and planning your financial future. With a fee-only planner, their best interest is to meet your financial goals.
When the advisor earns compensation on an hourly basis by doing a financial review or by creating a financial plan for a fixed project fee such as retirement planning, tax planning, and so forth, you know that they're doing what's in your best interest.
A great thing about working with a fee-only financial planner is they have a standard known as being fiduciaries. It means that they will mitigate any conflict of interest when offering financial products. Their relationship will be transparent as the financial planner's most significant interest is in meeting their client's financial goals.
The fee-only financial advisor is also the appropriate choice for high net-worth individuals because they need someone that can be trusted to manage significant assets with complex financial needs.
Before learning how to select a financial planner, be sure to get your copy of our guide Improving Portfolio Performance: The Shifts Multi-Millionaires Must Make To Achieve Financial Security and Serenity from our team at Pillar Wealth Management, LLC.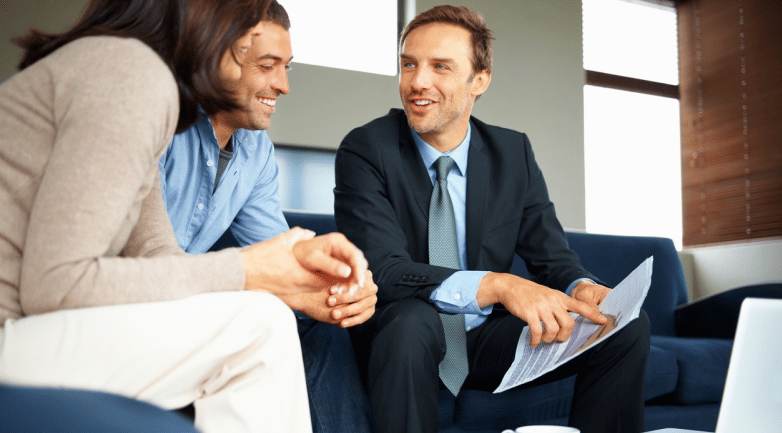 How to find a financial planner?
Now you understand the benefit of working with fee-only financial planners. To find and hire a financial planner, try these methods:
1. Ask friends, family, and coworkers for recommendations.
The ideal way to start your search for a financial planner is by asking someone you trust. Simply ask your family members, your best friend, or your colleagues if they know a trustworthy fee-only advisor based on their own experiences. If they do, they will recommend an advisor or a company that might be able to work with you.
2. Check third-party websites.
You can find financial planners through online sources like The National Association of Personal Financial Advisors (NAPFA) or The Financial Planning Association (FPA). Both sites have a database of financial planners that you filter by location and compensation type.
All NAPFA members work only within the fee-only based structure, and they will not accept any commissions for their work. NAPFA is the country's professional association of fee-only based financial advisors. They are highly trained financial advisors who work with the client's best interests in mind.
On the other hand, if you use the FPA database to search for financial planners, then not all will earn compensation from a fee-only based model. However, as you interview financial planners, you can ask them about their firm's compensation structure. Also, you can learn how your financial planner is compensated based on their behavior.
Notice whether your potential planner is providing advice that answers your questions or if they are only talking to you about their financial products without concern with your financial situation. With enough searching in the country's leading association of fee-only financial planners, you find an advisor that works for you.
Fee-only financial planners are usually paid several ways. Some fee-only advisors charge by the hour. Others might have a flat fee rate per service. Many fee-only advisors charge a percentage of the client's portfolio earnings. The latter is usually a compensation structure for high net-worth individuals that have comprehensive financial needs.
Ensure that you understand the costs of the financial planner you want to hire and compare it with other firms' pricing structures as best you can. Ask each financial planner that you interview whether they act in your best interests and select one that you're confident can help you succeed financially.
If you need a financial planner and you have $5 million to $500 million in assets to manage, we can help. Visit this page to register for your free consultation with Pillar Wealth Management, LLC.'s co-.
Why should I hire a fee-only financial advisor?
One of the most important reasons to hire a fee-only financial advisor is because of their fiduciary obligation. What does that mean? That means fee-only financial advisors will work only in your best interest. For example, a car salesperson will tell you about their best vehicles.
They will not talk about other dealerships which might have higher quality vehicles on their lots. This is an example of a nonfiduciary advisor. A fiduciary advisor will tell you about all your product options, even it's not one through their company because their primary concern is to work in your best interest.
You're probably wondering why this is important. With a fiduciary advisor, there will be fewer conflicts of interest because a fee-only advisor will not have any incentive when they want to recommend products most likely to help you. They will only recommend financial products if you need that product to improve your results.
Think about your financial future. As you are getting older, or your business is getting bigger, you will get busier and wealthier. That will make your financial goals more complicated. You will need a professional working in your best interest to help save you time by managing your complex financial needs.
Fee-only advisors will give their thoughts about your financial situation and provide comprehensive advice according to your needs. They will review your entire investment portfolio. The fee-only planner does not think about personal gain because they have responsibilities to grow the client's wealth and help clients meet their financial goals.
A fee-only planner is a person that you need to hire because their focus is growing or maintaining your wealth instead of growing their own wealth. They understand that by helping you succeed financially, you will not hesitate to hire them as a financial planner for the long term. Fee-only financial planners really do give the best knowledge because it's their responsibility.
As you grow your relationship with one, they will likely bring better results for you, because they only act with your best interest in mind. If you're a high net-worth individual, make sure you're protecting your wealth. Here's a resource we'll send to you, titled The Art of Protecting Ultra-High Net Worth Portfolios and Estates: Strategies for Families Worth $25 Million to $500 Million.
The best financial planner near me
So, you've decided to search for the best financial planner near you. Financial planners offer a variety of services that will help you take control of your financial situation.
When you find the right financial planner, you will have the chance to make specific requests that will improve your financial life. Some of the following topics can be discussed with the planner. Read on to learn more about what you should ask of a financial planner who offers fee-only compensated services, before hiring them.
If you are searching for a financial planner that manages clients with $5 million to $500 million investment portfolios, learn how Pillar Wealth Management, LLC. can help. Register here for a consultation with company co-founders Hutch Ashoo and Chris Snyder today.
How the advisor works
The first thing that you will want to ask the advisor is about their preferred method of working with their clients. Each advisor works differently, so you'll want to ensure that their work process matches your needs. For example, some providers include a checklist of the best practices that they will provide to you, while others use specific programs or platforms to work with you remotely or in person.
What are the fees that you can expect?
This is another important topic that you should ask about while selecting a planner. The advisor should give you a list of all the things that they provide for free. If there are hidden fees or higher prices for certain services that you need, you should be able to discuss these costs with the financial planner.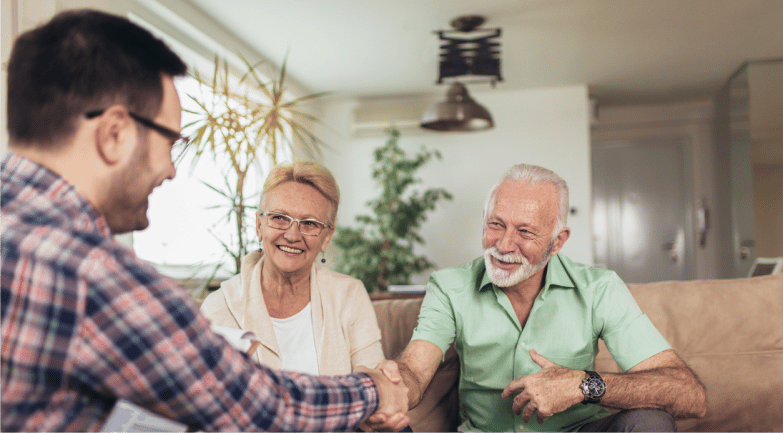 Which services does your advisor provide?
You should be able to ask about specific services that will be offered to you. If there are specific services that you know you need, be sure to discuss these needs during an interview. It may also be wise to inquire about additional financial assistance that is available to you from other people in the firm. These features could include free financial planning, investment strategies, as well as tax advice. In fact, your financial planner just might offer these him or herself.
How long will the advisor work with me?
This is an important question to ask an advisor when you are starting out. If you are searching for a long-term, ongoing relationship, you may have a better chance of finding one that will be willing to work with you than someone who is trying to close a short-term deal.
Selecting a financial advisor can be a challenge. We've created this free resource for those who want to make the process easier. Don't miss your opportunity to receive The Ultimate Guide to Choosing the Best Financial Advisor: For Investors with $5 Million to $500 Million in Liquid Assets, from our team at Pillar Wealth Management, LLC.
How does the planner manage my account?
If you are getting advice from a person rather than a broker, this will be a critical question to ask. Also, make sure that you understand what it will take to access all the assets of your account after investments have been made.
Will the financial planner be an independent third party or a full-service firm?
Make sure that you understand all the parties that will help manage your money. There's a chance that financial planners do not perform investment management services themselves, such as buying stocks and other securities. Be sure to ask whether they partner with others that manage your finances.
What are the firm's fees for the advisor and the plan?
This is an important question to ask, and it will likely differ from planner to planner.
What is the fee structure to expect based on the investment amount they'll manage?
It is best to keep in mind that the fees will be different depending on the amount of money that they are managing in your investment account. Be sure to ask about the typical fees that you should expect to pay.
How will I get the advisor to answer my questions?
Locating a financial planner to answer your questions is simple. Just contact one and set an appointment. They should offer consultation for people interested in their services.
Although it's nice to have an advisor in your local area, you should also know that you do not need to settle for the best fee-only financial planner near you. You can also consider having an advisor that's in another area who can meet with you on the phone or online.
If you're considering a financial planner and you have $5 million to $500 million to invest, let's talk. Our team at Pillar Wealth Management LLC. can offer you a no-obligation consultation with company co-founders Hutch Ashoo and Chris Snyder.