Fee Based Financial Planner Near Me
The future is full of unknowns. From undetermined conflict resolutions to ever-present economic risk, no one knows what will come next. This is especially frightening for people trying to plan their financial future. Luckily, you can hire a fee based financial planner near me, mostly known as a financial advisor, who understands the economic climate and can help ease the overwhelming stress of financial planning.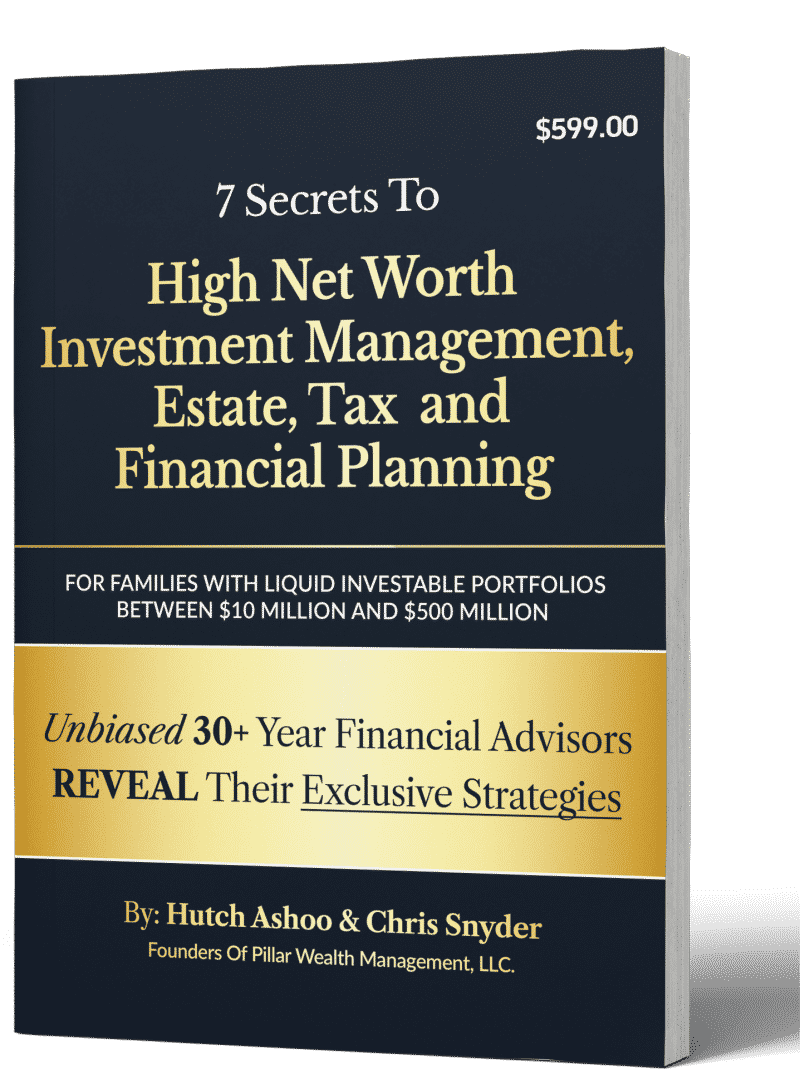 STRATEGIES FOR FAMILIES WORTH $5 MILLION TO $500 MILLION
7 Secrets To High Net Worth Investment Management, Estate, Tax and Financial Planning
The insights you'll discover from our published book will help you integrate a variety of wealth management tools with financial planning, providing guidance for your future security alongside complex financial strategies, so your human and financial capital will both flourish.
Clients frequently share with us how the knowledge gained from this book helped provide them tremendous clarity, shattering industry-pitched ideologies, while offering insight and direction in making such important financial decisions.
Our firm, Pillar Wealth Management LLC. understands the difficulty with finding a financial planner, as we work with clients who have $5 million to $500 million in assets that need a specialized financial plan. Let's answer the questions that you have about finding a financial planner.
A financial planner discusses your current financial status with you and explains how you can meet your financial goals. They can carefully develop a personalized plan for your money regarding retirement, insurance, investments, and more.
However, your money is precious and an influential part of your life. You cannot hand it over to just anyone. That is why research is essential when locating a trustworthy financial planner near you.
We make it simple to find exceptional financial planners for those with $5+ in liquid assets. Discover more about Pillar Wealth Management LLC. with your own free consultation with company co-founders Hutch Ashoo and Chris Snyder.