Fiduciary Financial Advisor
So, you have found a wealth advisor who offers an array of services, has decades of experience and has shown you a resume with impressive educational qualifications. As a high net worth individual, you feel confident that such a wealth advisor can help make important decisions regarding your money. But, is the wealth advisor a fiduciary financial advisor as well? 
That is going to be the topic of discussion in this guide. And by the way, if you happen to have $10 million or more in liquid investible assets, then we encourage you to download this complimentary guide on choosing the best financial advisor. It talks about the fiduciary aspect.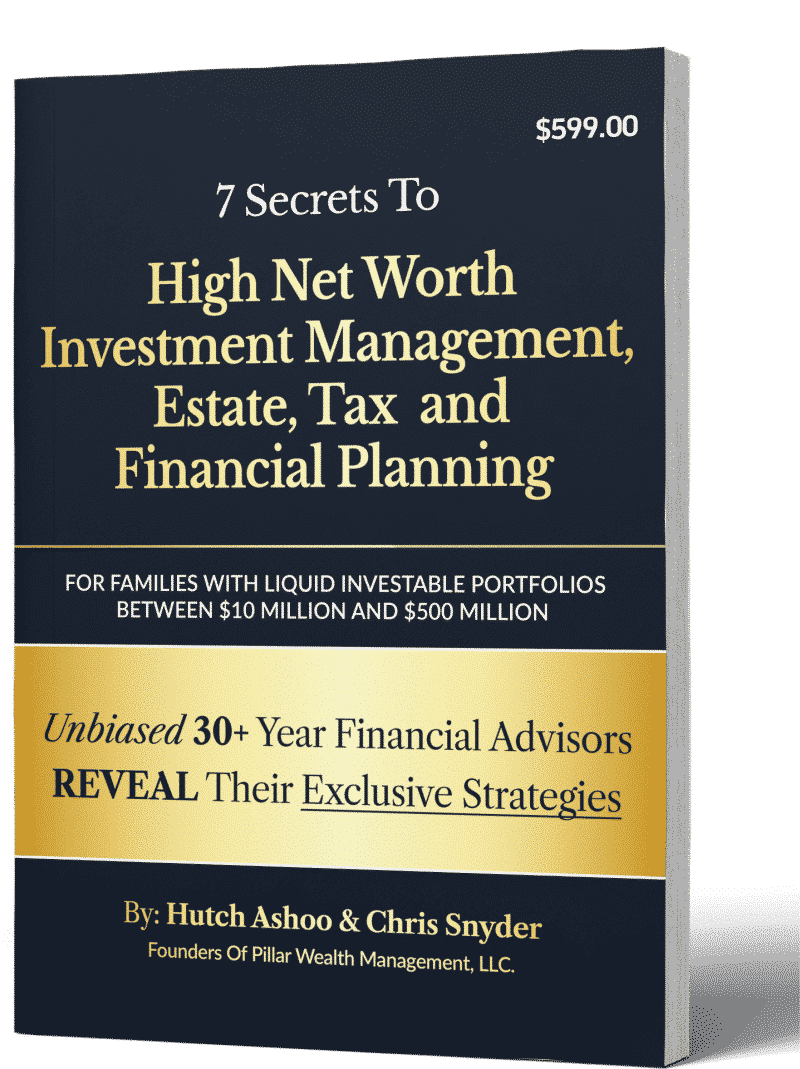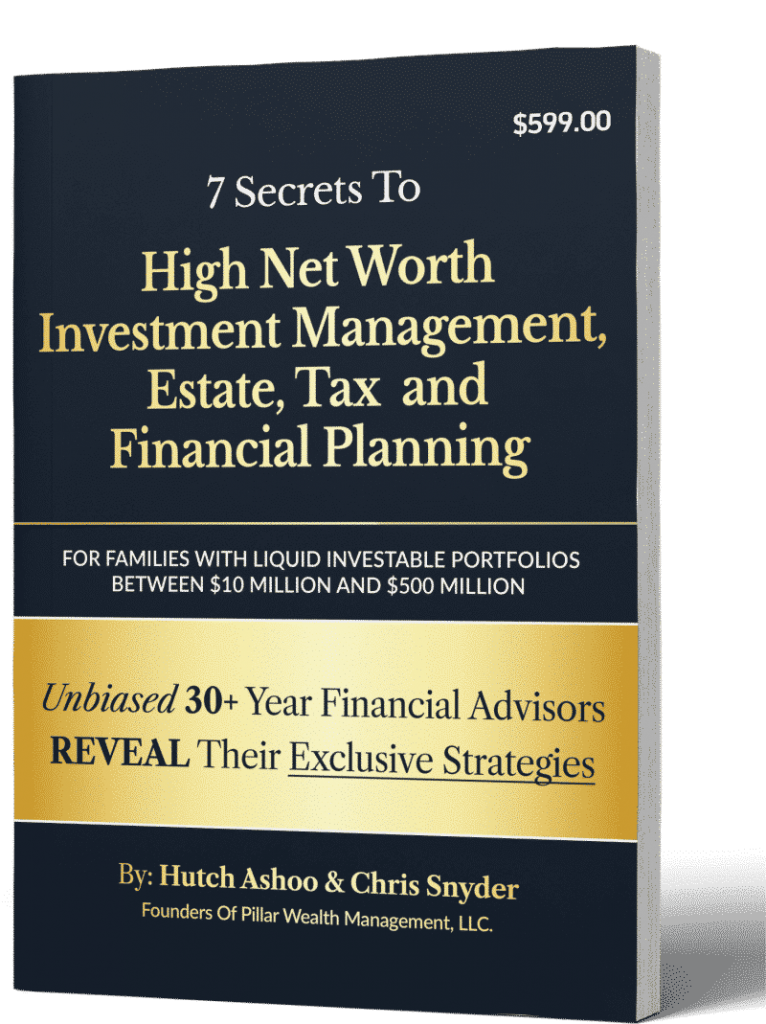 STRATEGIES FOR FAMILIES WORTH $5 MILLION TO $500 MILLION
7 Secrets To High Net Worth Investment Management, Estate, Tax and Financial Planning

The insights you'll discover from our published book will help you integrate a variety of wealth management tools with financial planning, providing guidance for your future security alongside complex financial strategies, so your human and financial capital will both flourish.
Clients frequently share with us how the knowledge gained from this book helped provide them tremendous clarity, shattering industry-pitched ideologies, while offering insight and direction in making such important financial decisions.
The quest for finding the best wealth manager to work with involves multiple considerations. You need to think about the personality of the manager, the expertise that they bring in, the style of working, the cost of services, the way in which those costs are structured, and their overall service levels. Wealth managers like to talk about portfolio management, risk management, investment returns, credit cards management, and asset allocation. Those are plenty of subject areas in one sentence. Do all the wealth managers who talk about these topics practice them in a way that serves the best interests of their clients? Pillar Wealth Management, a fiduciary advisor, can demonstrate that it has done so for clients with $5 million to $500 million in liquid assets.
In this article, we will look at what is a fiduciary financial advisory and what is the difference between a fiduciary and a financial advisor. You might also ask how do I know if my financial advisor is a fiduciary? The answer to that is explained below. Lastly, we will answer the important question of how to choose the best financial advisor.
What is a fiduciary financial advisor?
If you are paying your wealth advisor a fee, then shouldn't the advisor always acting in your best interests? As a high net worth individual, you normally expect strong alignment between your advisor's actions and your best interests. Surprisingly, that isn't always the case. Pillar Wealth Management, a boutique wealth management firm focused on clients with $5 million to $500 million in investible assets, has structured itself to ensure such alignment.
The diverse types of financial advisory roles and the various compensation structures mean that financial advisors get motivated by different factors. In such an industry, what you need is someone who is morally and legally bound to act in your best interests. What you need is a fiduciary financial advisor. Below, we will explain briefly what is a fiduciary financial advisor. However, we also encourage you to check out this book called The Ultimate Guide to Choosing the Best Financial Advisor: For Investors With $5 Million to $500 Million in Liquid Assets.
In the simplest terms, a fiduciary is someone who has to manage client assets for the benefit of the client and not his/her own interests. Investment advisors are considered to be a fiduciary when he/she registers with the SEC (Securities and Exchange Commission), Financial Industry Regulatory Authority (FINRA), or the state regulator. In order to maintain that registration, the investment advisers have to always ensure that he/she acts in the best interests of the client. A fiduciary duty is a legal duty. Besides, choose a financial advisor that is registered as Certified Financial Planner (CFP) or has listed on the Registered Investment Advisor (RIA). Feel free to start a conversation with Hutch Ashoo or Chris Snyder from Pillar Wealth Management to learn how they act as fiduciaries for their clients. A wealth management firm like Pillar Wealth Management is a fiduciary when it is even willing to turn down clients who make special requests that make the firm go against its fiduciary duties.
A word about how fee structures can affect decision making
The wealth management industry generally has 2 compensation models. The first is a fee-based model where the wealth manager earns compensation through fees as well as commissions. The fee portion can be based on an hourly rate or a pre-determined milestone-based understanding. So, if a certain number of hours are spent on a task, then that is multiplied by the hourly rate and invoiced. In the milestone approach, once the milestone is achieved, the pre-determined amount is released. There are other such structures that determine the fee.
The commissions can be a cut paid to the advisor by the product company when the client of the advisor buys a certain financial product. Such commissions can incentivize advisors to "push" clients to opt for certain products over others. The downside is that the client ends up investing in/buying the product even when there is no real need to do so.
A fee-only structure solves the problem of commissions by completely excluding them. The only way a fee-only advisor gets paid is through fees. Whether the fees are based on an hourly rate, milestones, or through a percentage of the assets under management, that is all there is. So, the advisor is aligned to always provide advice that is in the best interest of the client. There are no distractions like commissions and the only financial incentive is to do what is best for the client so that he/she recommends the wealth manager to other people. In many cases, a fiduciary wealth manager adopts a fee-only compensation model.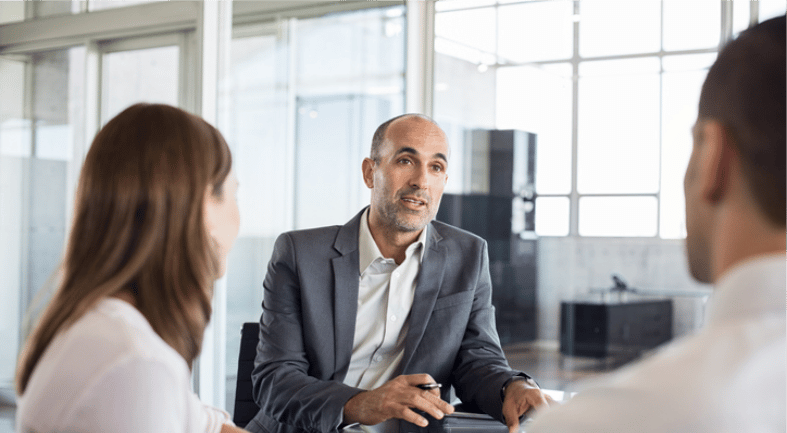 How do I know if my financial advisor is a fiduciary?
Now that you know what a fiduciary-financial-advisor is, the next obvious question on your mind would be – how do I know if my financial advisor is a fiduciary? When you go about looking for financial advisors, you will generally find quite a few of them near your area. With so many financial advisors around, it becomes important to pick out the ones that are registered as fiduciary.
One way to identify such fiduciary advisors is by browsing through the website of the wealth advisor and keeping an eye out for any references to the word fiduciary. You can gain deeper insight into how to select the best financial advisor if you have $5 million to $500 million in investible liquid assets by going through this authoritative guide written especially for high net worth and ultra-high net worth individuals.
Another direct way to find out if an advisor is a fiduciary is by simply asking. You can either reach out by email or simply call. If you plan on holding a one-on-one introductory meeting (which we highly recommend once you have shortlisted the most promising advisors), then you can ask about the fiduciary status during that meeting. A good fiduciary advisor should have a fiduciary duty including broker-dealers for the clients. We also encourage you to schedule your free consultation with Pillar Wealth Management to discuss anything related to wealth management.
Some intuitive, less obvious ways of finding out whether a wealth advisor is a fiduciary or not is to hear case studies from the past. In these examples, try to spot if the advisor acted in the best interests of the client. Any specific mentions of advisors going above and beyond the immediate decision at hand and advising clients on a seemingly unrelated aspect because it was in the client's best interest is something a fiduciary would do.
What is the difference between a fiduciary and a financial advisor?
We have often used the terms wealth advisor, fiduciary financial, and financial advisor in this article. However, you may be wondering one thing – what is the difference between a fiduciary and a financial advisor. A fiduciary is a role that an advisor plays. A financial advisor may or may not be a fiduciary. That is a choice the financial advisor has to make. Call Hutch Ashoo to discuss why Pillar Wealth Management chose to be a fiduciary.
A financial advisor is a generic term for anyone who advises clients on money-related decisions. The services can include investment management, tax planning, retirement planning including managing your retirement accounts, risk management, estate planning, and so on. However, a fiduciary is someone who manages the assets of his/her clients without any personal benefit from doing so. The only benefit is the fee that the advisor earns.
Before you choose a financial advisor, make sure that you want a human financial advisor or Robo advisors. If you want to have investment advice that comes from professional financial planners, you also need to make sure that they will always open up about potential conflicts of interest. Because a conflict of interest can affect your financial performance and future planning.
So, the advisor basically has to give unbiased advice that is always in the best interest of the client. For example, a client is facing the decision of whether to invest in a passive low-cost fund or an actively managed higher-cost fund. A fiduciary should be in a position to point out when it makes sense to go for the passive fund offering a lower return because that is good enough to meet the financial goals of the client. There should be no doubts about the advisor recommending a higher-cost fund in the hope of earning a commission from the fund company.
We have discussed this topic in this guide on improving portfolio performance for investors with $5 million to $500 million in investible liquid assets. A fiduciary will also generally point out multiple aspects of a seemingly simple decision that may get impacted as a result of the decision. Anything in the best interests of the client is covered.
How to choose the best fiduciary financial advisor?
There are financial advisors as well as fiduciary financial advisors. If you are convinced about working with a registered fiduciary, then you will probably start looking for such advisors. However, what if you find multiple such advisors? How to choose the best fiduciary-financial-advisor? After all, you are going to trust the fiduciary financial advisor with your hard-earned wealth. The stakes are high and every decision has an impact worth millions of dollars.
One way is to analyze the reputation of the advisor. Has the advisor successfully worked with high net worth portfolios? Working with a portfolio worth $50 million requires specific skill sets than working on a $1 million portfolio. You want an advisor who understands your niche profile. The track record of the advisor, the testimonials of the clients, and the general reputation can give you insights. The number of years of experience is also a key indicator as it can signal consistency in service levels.
Secondly, you can also ask your family members, relatives, and friends about any good fiduciary advisors that they work with or know of. Your personal network including your business colleagues, work colleagues, suppliers, partners, or anyone who is in the same income profile as you may be aware of advisors who specialize in working with high net worth individuals. Plus, your own people are more likely to give you an honest review.
Advisors that are registered on the board members should fit the standard of fiduciary. Fiduciary advisors may responsible for financial issues such as assets management for a person or group of people. Some people should have fiduciary responsibility such as financial advisors, money managers, accountants, corporate officers, and so on.
Most importantly, figure out what you really want out to working with a fiduciary advisor. Know what your goals are, what your expectations are, and then look for an advisor, including the investment firm, investment products that you want to buy, and other investments' planning. We have discussed this point about self-introspection in our short guide on the 5 critical shifts for maximizing portfolio growth for individuals and families with $5 million to $500 million in liquid assets.
Pillar Wealth Management is a niche fiduciary fee-only advisor
Pillar Wealth Management is a unique wealth management firm that focuses on providing white-glove wealth management services to affluent clients. It works with a person and families who have $5 million to $500 million in investible liquid assets. The firm is unlike the big-name listed companies that focus on signing up more clients and inflating their assets-under-management numbers. In fact, Pillar took up only 17 new clients last year.
However, with the clients that the firm has, it knows the by the first name. It knows what their motivations are, what their goals are, and how every decision impacts the journey towards those goals. Pillar Wealth Management also makes a unique commitment to saving $100,000 for every $10 million in assets brought in by the client. The firm values investment costs as much as it values returns. Pillar also regularly stress tests all client portfolios and simulates 1,000 scenarios to check whether the portfolio can hold up during events like the current COVID pandemic.
Hutch Ashoo and Christopher Snyder are the expert founders of independent, fee-only, and fiduciary wealth management firm Pillar Wealth Management. If you would like to speak with them or simply ask any questions or information about how custom and trusted wealth management advice is offered to high net worth individuals with $5 million to $500 million in investible assets, then feel free to start a conversation.
Pillar Wealth Management, all rights reserved, advertiser disclosure.
To be 100% transparent, we published this page to help filter through the mass influx of prospects, who come to us through our website and referrals, to gain only a handful of the right types of new clients who wish to engage us.
We enjoy working with high net worth and ultra-high net worth investors and families who want what we call financial serenity – the feeling that comes when you know your finances and the lifestyle you desire have been secured for life, and that you don't have to do any of the work to manage and maintain it because you hired a trusted advisor to take care of everything.
You see, our goal is to only accept 17 new clients this year. Clients who have from $5 million to $500 million in liquid investable assets to entrust us with on a 100% fee basis. No commissions and no products for sale.
Related Post
Top Financial Planners – If you want to have a high quality of life, you should consider your financial plan..
Wealth Management Firms

– We live in the age of the one-stop-shop. Big box retail is all about finding everything in one location…

Wealth Management San Francisco

– Looking for the best San Francisco wealth management companies? These days, it seems nearly every big bank…

Best Wealth Management Companies – A higher "assets under management" number signals…