Asset Management Tampa
Florida is a popular location to retire. It has excellent weather, a reasonable cost of living, and decent healthcare. However, one of the most attractive aspects is Florida's tax laws. There is no state income tax in Florida. That means no state taxes on social security benefits, IRAs, 401ks, and other sources of retirement income. Within Florida, Tampa is a popular city on the gulf coast. Naturally, wealth management Tampa is a topic that must have crossed the minds of individuals with a few million dollars in liquid assets. In fact, if you happen to have $10 million or more in investible liquid assets, then we encourage you to check out this useful resource on how to choose the best financial advisor.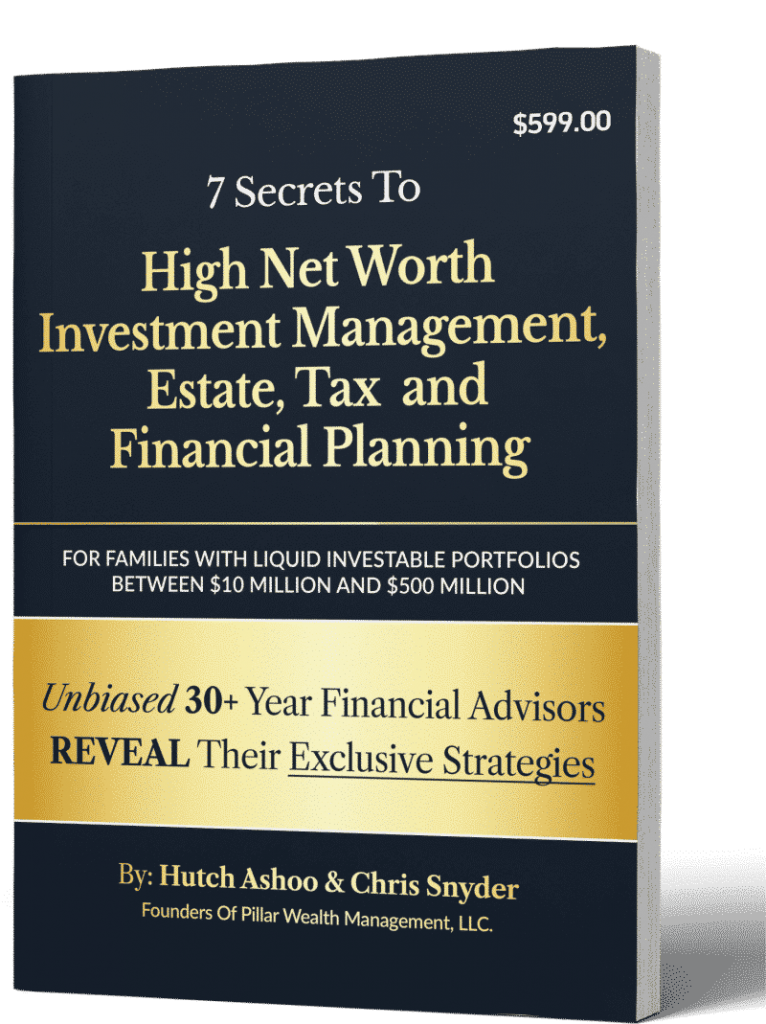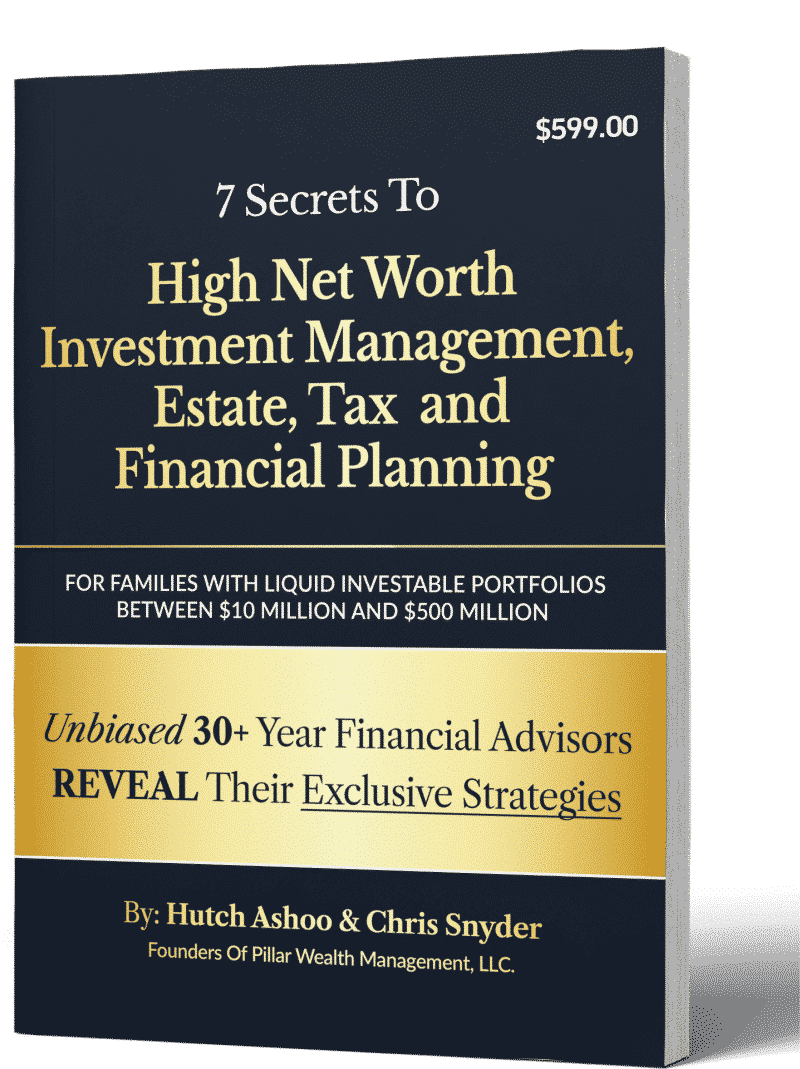 STRATEGIES FOR FAMILIES WORTH $5 MILLION TO $500 MILLION
7 Secrets To High Net Worth Investment Management, Estate, Tax and Financial Planning

The insights you'll discover from our published book will help you integrate a variety of wealth management tools with financial planning, providing guidance for your future security alongside complex financial strategies, so your human and financial capital will both flourish.
Clients frequently share with us how the knowledge gained from this book helped provide them tremendous clarity, shattering industry-pitched ideologies, while offering insight and direction in making such important financial decisions.
If you are living in Tampa or planning to move there, then having access to a wealth manager in the area might probably be an important consideration. Tourism and hospitality are the major industries in Tampa. Housing prices in Tampa aren't as high as they are in cities like Miami. Therefore, you can buy a nice property for a few million dollars. Also, since tourism is a big industry in Tampa, there are plenty of beaches, cultural centers, restaurants, beaches, and other destinations to keep you busy and engaged. Did we mention the world-class golf courses that the Tampa area and other parts of Florida offer?
As a high net worth or ultra-high net worth individual, living or retiring in Tampa clearly has some key benefits. However, in order to successfully live your desired lifestyle, you need to plan and structure your finances right. Working with an experienced wealth manager is one way to achieve this. Pillar Wealth Management works with individuals and families worth $5 million to $500 million in liquid investible assets.
Alternative Investments
Stocks as an asset class are widely believed to offer the highest return on investment over a long period of time. Bonds offer the stability of fixed income. However, the job of a wealth manager is to ensure that the asset allocation of every high net worth and ultra-high net worth client is just right. Simply investing in stocks and bonds is not asset allocation. There are other asset classes and alternative investments that should also balance out the conventional asset classes. Pillar Wealth Management is a wealth management firm that advises on alternative investments to its clients who have $5 million to $500 million in investible liquid assets.
Alternative investments can include asset classes like real estate, commodities, precious metals, venture capital, and private equity. Some of these asset classes are high risk and require sophisticated analysis to evaluate their feasibility. However, they accomplish one important aspect of portfolio management – they diversify the risk and act as a hedge. Let us explain how. And by the way, you can read more about investment practices in this downloadable guide on improving portfolio performance for investors with $5 million to $500 million in liquid assets.
At Pillar Wealth Management, we once had a client who used to have more than $30 million in liquid assets. The client had invested in technology stocks in a big way. Then came the market crash of 2000. The $30+ million portfolio went to $5 million. The client had to come out of retirement and go back to work. Alternative investments can provide a hedge against sharp downturns in specific asset classes. A reputed wealth management Tampa firm will point this out as well.Get in touch with Hutch Ashoo to discuss any questions you have about alternative investments.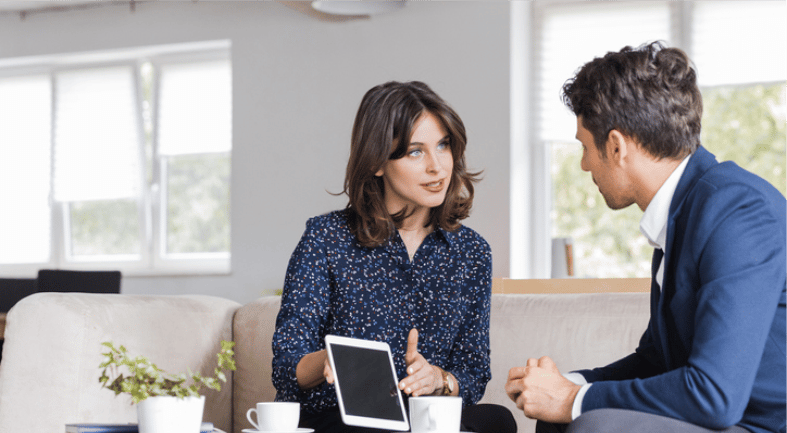 Wealth Management Service for Stock Option Planning
Stock options are a way for companies to reward hard-working and successful employees. It is also a way for employees to multiply their wealth. Stock options are usually held for a few years (or in some cases many decades). Over time, serious wealth generation can happen if the value of the stock grows steadily. Just ask the early employees of Google or Amazon what their stock options are worth today. Many high net worth and ultra-high net worth individuals have benefitted from stock options.
However, did you know that holding stock options for too long can also have negative impacts? What if you are compelled to sell your stock options when the price just crashed 30% or 50%? What if you get your timing wrong? What if the company falls from its peak due to some disruption in the industry or something like a pandemic? Seeing your net worth go down significantly is painful. That is why it may be a wise decision to opt for a wealth management service for stock option planning. Feel free to start a conversation with Pillar Wealth Management if you are unsure or have questions about this kind of service.
Converting stock options to actual holdings and then selling those holdings attract taxes. Knowing when to sell and how much to sell should also be a careful decision. An experienced wealth management Tampa firm can help a high net worth individual make these important decisions. They would have done that with multiple other clients in the past and know the pros and cons of stock options. You can read more about financial planning and stock option selling in this book on choosing the best financial advisor for individuals with $5 million to $500 million in investible assets.
Tampa Financial Planning and Wealth Management Services
Tampa financial planning and wealth management services cover a wide range of topics. We have discussed both of these in-depth in this book called The Ultimate Guide to Choosing the Best Financial Advisor: For Investors With $5 Million to $500 Million in Liquid Assets. Financial planning is a generic field of financial advisory that covers retirement planning, tax planning, investment management, insurance and risk management, establishing goals with wealth decisions, and regularly monitoring the portfolio.
Wealth management Tampa firms, on the other hand, are like a subset of financial planning but more focused towards high net worth and ultra-high net worth individuals. Their expertise in handling the assets of financially affluent clients is what primarily differentiates wealth management from a generic financial advisor. The issues faced by high net worth clients are a niche area and require a different approach. Go ahead and schedule your free consultation with Pillar Wealth Management to explore whether wealth management is what you really need.
Regardless of whether you work with a financial planner or a wealth manager, the underlying philosophy for both of them is the same – to connect your goals to your money decisions and to make sure you reach your goals. To do this, a wealth manager has to first understand your current financial situation and where you want to go. The advisor has to then create a plan to help you achieve your lifestyle, retirement, philanthropy, and other financial goals.
Once a plan has been created, it has to be constantly updated to reflect the changing world. The client's personal situation may change, the markets may change, and so regular course corrections are essential to stay on track. How diligently this update process is carried out often differentiates the average wealth managers from the best ones.
Fee-only wealth management Tampa firms
If you are going to trust someone with your hard-earned money, that person better be ethical and work in favor of your interests. One way to ensure the alignment of your interests with the actions of a wealth advisor is to structure the financial incentives appropriately. Most wealth management advisors work on either a fee-only or a fee-based compensation model.
A fee-only model involves fees calculated in multiple ways. One possibility is an hourly rate being pre-determined and then the number of hours on every task being recorded. Alternatively, a fixed fee is set for every milestone that is completed. A third and one of the most popular options is the fee calculated as a fixed percentage of assets under management. So, if a client asks a wealth manager to manage $20 million, then a 1% amount or $200,000 is charged as the annual fee. In all of these models, the fee is determined in advance and there are no product kickbacks or commissions involved. So, the advisor focuses on providing the best possible advice without worrying about the compensation.
A fee-based model is one where fees, as mentioned above, are combined with commissions and kickbacks. So, if a wealth advisor gets a client to buy a particular mutual fund, insurance policy, or any financial product, then the company selling the product "rewards" the advisor with a commission. This model, can potentially, incentivize the advisor to push certain products towards the client or persuade them to buy such products. It can, therefore, misalign the incentives of the advisor from the best interests of the client especially if a client does not really need a particular product.Feel free to speak with Hutch Ashoo to know how Pillar Management has achieved wealth management success by adopting a fee-only model.
Tampa Money Management
Tampa money management firms can either be portfolio managers or full-fledged wealth management practices. Regardless of the setup, there are some key aspects to the investment management of high net worth and ultra-high net worth portfolios.
Firstly, one cannot assume a fixed rate of return or a fixed rate of anything. Everything in our world changes regularly. As the saying goes, change is the only constant. Therefore a portfolio has to be structured in a way that takes into account variable performance levels. One year, the portfolio could gain 20% but one year it could lose 10%. So, the job of a top wealth manager is to ensure that the client's lifestyle or goals remain unaffected even when the 10% drawdown happens.
Secondly, careful attention needs to go towards investment costs and taxes. Gross returns do not matter much in the same way that sales multiples in a business narrate only a partial story. What matters are the net returns in the hand post taxes and fees. Investing in expensive and fancy products may end up giving the client the same amount of money as a low-cost low-risk index fund.
Thirdly, investment strategies have to be linked with each client's life goals. After all, we are investing money to achieve something that we have wanted to in our life. We don't simply accumulate money for the sake of it. There has to be a purpose, a clearly defined one. Establishing that connection is the key.
We personally believe that 5 critical shifts in thinking are necessary to maximize portfolio growth for individuals and families with $5 million to $500 million in investible liquid assets. We have discussed each of these 5 mental model shifts in this short guide that you can download here.
Working with a wealth advisor – next steps
So you now have more insight into how wealth management works and you feel like you want to work with one. Where do you begin? The first step will sound obvious, but we will say it anyway. Log on to your favorite search engine and search for wealth advisors in Tampa or near your location. Visit their websites, read what services they offer, what kind of clients they work with, and what their reputation is. Most wealth managers have a fixed asset range or account size that they work with.
You can also tap into your personal network and speak to friends, relatives, and other people you know and ask them if they know of any wealth advisor. Your own folks should be able to provide you with unbiased opinions of advisors they know. Also, make sure you personally speak to an advisor before deciding to work with them. It always helps to explore the personality of the advisor and whether you can build a rapport with that person.
Hutch Ashoo and Christopher Snyder are the expert founders of independent, fee-only, and fiduciary wealth management firm Pillar Wealth Management. If you would like to speak with them or simply ask any questions about how custom and trusted wealth management advice is offered to highnet worth individuals with $5 million to $500 million in investible assets, then feel free to start a conversation.
Related Post