The Complete Guide to What We Do
PNC Financial Services Group is a banking and financial services corporation based out of Pittsburgh. It is the result of a merger between the Pittsburgh National Corporation and the Provident National Corporation. PNC Bank operates in 21 states. The corporation has a wealth management arm known as PNC Wealth Management. This business segment of PNC manages slightly less than $50 billion in assets and has a practice called Hawthorn catering to ultra-high net worth individuals. By the way, if you happen to have $10 million or more in investible liquid assets, then be sure to check out this guide on choosing the best financial advisor. It will give you some useful insights into wealth management.
Whether to work with a wealth management firm or not is a significant decision. Some individuals may feel comfortable making their own financial decisions no matter how large the portfolio. Some others look for outside expertise in specific areas. Some want a dedicated wealth manager to handle all aspects of their finances. Pillar Wealth Management is one such firm that looks at all financial aspects of individuals and families with $5 million to $500 million in investible liquid assets.
In our experience, the higher the wealth, the greater the customization required and the more complex are the decisions. If you are researching wealth management and are looking for top advisors, then the following guide is perfect for you. We will start off by discussing the PNC Wealth Management background. We will then look at what types of clients does PNC Wealth Management accept and also how wealth management firms have certain requirements. We will then explore the important topic of investment philosophy (including PNC Wealth Management investment philosophy). We will close with a peek into the services offered by PNC Wealth Management.
PNC Wealth Management Background
PNC Wealth Management background is believed to go backto 1982. PNC offers wealth management services through its 2,000 employees including 750+ financial advisors. PNC Wealth Management has offices in 16 US states as well as in countries like China, Germany, UK, and Canada. PNC Financial Services Group has offices in 40 US states along with the mentioned international locations.Pillar Wealth Management, a boutique firm based out of California, also serves clients with $5 million to $500 million in liquid assets throughout the US.
The background of a wealth management firm is important. It gives you an idea of the experience of the firm, the kind of clients it serves, how it has evolved, and what its wealth management philosophy is. A firm that has multiple offices in multiple countries and a high employee count is likely a large firm. The scale may, perhaps, not provide a family feel if that is what you are looking for in a wealth management firm. On the other hand, a small niche firm will provide personalized service but may not be able to offer you private banking services that large institutions with banking operations can. If you want to know more about the attributes that are common among top wealth management firms, then read this book called The Ultimate Guide to Choosing the Best Financial Advisor: For Investors With $5 Million to $500 Million in Liquid Assets.
Different individuals will have different preferences when it comes to selecting the type of wealth management firm. Some will want the comfort of working with a brand-name like a big Wall Street firm. Some others may see a wealth manager as a person similar to a family doctor. Get in touch with Hutch Ashoo to explore Pillar Wealth Management's background.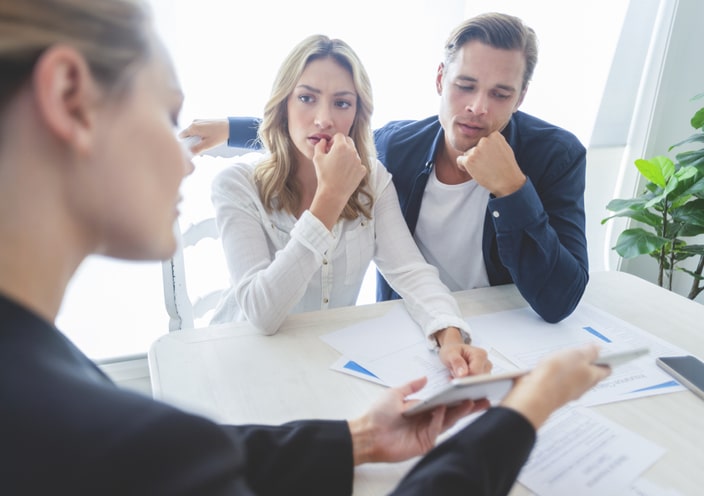 What Types of Clients Does PNC Wealth Management Accept?
Whenever you explore a wealth management firm, you always wonder what type of clients that firm works with. If you have researched PNC, then you probably had one question in mind – what types of clients does PNC Wealth Management accept? The answer, as with many other things, is – it depends. PNC Wealth Management has different programs with different account minimums. Some services require only $50,000 while the Hawthorn family office services require a minimum of $20 million in investible assets.
You should know that every wealth management firm has a minimum account size policy that it follows. Wealth management is a financial advisory service for the wealthy and therefore firms screen clients based on minimum account size. The amount is generally specified on the firm's website. And by liquid investible assets, we mean assets that can be readily invested. So, your home or equity in an illiquid asset does not qualify as investible liquid assets that wealth management firms specify.
Knowing the client profile is not just a screening exercise that wealth management firms find useful. Even you, the client, can research the client profile to get an idea of the kind of experience and expertise that a wealth management firm has. Feel free to download this guide on choosing the best financial advisor for individuals and families who have $5 million to $500 million in liquid assets.
If you know that a wealth management firm has handled accounts worth $50 million, then you know that the firm has the expertise that is very different from the skills needed to handle a $1 million account.Schedule a free consultation with Pillar Wealth Management to explore whether the firm can be of help to you and whether it has the right kind of experience.
PNC Wealth Management Investment Philosophy
Not many people talk about investment philosophy. Yet, we believe that the topic is one of the most important. The investment philosophy is the guiding marker that influences the way wealth management firms make key decisions. It has the potential to significantly impact the client's ability to reach all of his/her financial goals. We encourage you to read this book on improving portfolio performance for investors with $5 million to $500 million in liquid assets to understand the ways of investment management practiced by wealth managers.
PNC Wealth Management investment philosophy talks about 6 steps including understanding client goals, getting the asset allocation right, and monitoring progress towards client goals. These are all great components that make up an investment philosophy. There has to be a connect between the client goals and the investments recommended by the wealth management firm. Whether it is PNC Wealth Management or any other firm, this is the basic building block of wealth management. Secondly, wealth management is not a one-time activity. The world around us changes every day and so do our lives, our goals, and our financial situations. Therefore constant updating of the wealth strategy is imperative. The more a wealth management firm can customize these updates, the better it is.
One key component of the investment philosophy which is rarely mentioned is a focus on investment costs. Investment costs are not the same thing as fees. They are costs borne by the client. Items like capital gains taxes, brokerage fees, and costs related to investment transactions ultimately eat into the gross returns. Therefore, wealth managers who optimize these costs are the most successful ones. Feel free to start a conversation with Pillar Wealth Management to discuss investment costs.
Services Offered by PNC Wealth Management
Services offered by PNC Wealth Management cover a variety of areas. As PNC specializes in investment management, a lot of its services revolve around investments and portfolio management. There are services related to taxes and legal aspects associated with investments. The firm also offers risk management and insurance services. Trust and estate services are also mentioned on the website. Lastly, since PNC is a bank, private banking services are also offered.
Most wealth management firms offer a host of services. These can include retirement planning, taxation, estate planning, succession, philanthropy, investment management, and so on. The idea of wealth management is to have one entity or manager to handle all aspects of a client's finances. Doing so saves the client a lot of time and effort. It can also lead to more holistic decision-making. If one person is handling all areas of a client's finances, then he/she will know the impact of every decision on all areas of the client's financial life. If one person works only on taxes, another on portfolio management, then they may not be aware as to what the other professional is planning and how their decisions can impact those plans. There is no synchronization in the thinking process.Reach out to Pillar Wealth Management to understand the services that it offers and how they can help you.
It would be a good idea for you to first introspect and think about why you want to work with a wealth manager. What areas in your financial life do you need help with and what services are priorities for you. Once you know this information, you can start looking for wealth management firms that list those services. For more on the self-introspection process, read this short guide on critical shifts needed to maximize portfolio performance.
The Fee Structure of A Wealth Management Firm
The fee structure of a wealth management firm may significantly influence the way its services are delivered. The industry usually adopts one of two models – a fee-based one and a fee-only model. The fee-only model involves only fees. There are no product commissions. The fee is usually a fixed percentage of the assets under management. PNC Wealth Management follows a variation of this model whereby it reduces the fixed percentage as the client assets go up. If a client brings in $10 million, then the percentage is lower than for a client brings in, say, $2 million. There are other methods like hourly rates and milestones as well.
A fee-based model involves commissions and fees. The fee part is worked out as described above. The commissions are kickbacks that product companies pay wealth managers whenever a client buys or invests in one of their products. Effectively, the product companies reward the wealth managers for "aiding the sale" of their product. The issue with this structure is that the financial incentives of the wealth manager may not always be aligned with the best interests of the client.
For example, a wealth manager may persuade a client to purchase a specific insurance policy in the hope of making a commission even though the client can do without the policy. Similarly, a wealth manager may recommend a client to invest in a high-risk fund that has a distributor margin even though the client can do perfectly fine with a low-cost passive fund. There are many such examples but you get the point. And by the way, if you want to discuss this in more detail, then feel free to set up a call with Hutch Ashoo or Chris Snyder from Pillar Wealth Management.
Why is Pillar Wealth Management Unique?
Pillar Wealth Management is a niche boutique wealth management firm that offers white-glove personalized wealth management services. The firm has over 60 years of combined experience in handling high net worth portfolios. Pillar Wealth Management believes in the philosophy of financial serenity which means that clients are enabled to reach their financial goals in a stress-free manner.
Speaking of stress, the firm stress-tests all of its client portfolios every 90 days for 1,000 random events. This test is based on historical market data of the past almost 100 years. Pillar Wealth Management can do this because it successfully maintains an optimal size. In fact, the firm is only accepting 17 new clients this year.An optimal size also allows Pillar Wealth Management to place a high priority on a personalized experience.Pillar's team members knowtheir clients by the first name whenever they call the office.
Hutch Ashoo and Christopher Snyder are the expert founders of independent, fee-only, and fiduciary wealth management firm Pillar Wealth Management. If you would like to speak with them or simply ask any questions about how custom and trusted wealth management advice is offered to highnet worth individuals with $5 million to $500 million in investible assets, then feel free to start a conversation.