Wealth Management Manager for High Net Worth Investors –By PillarWM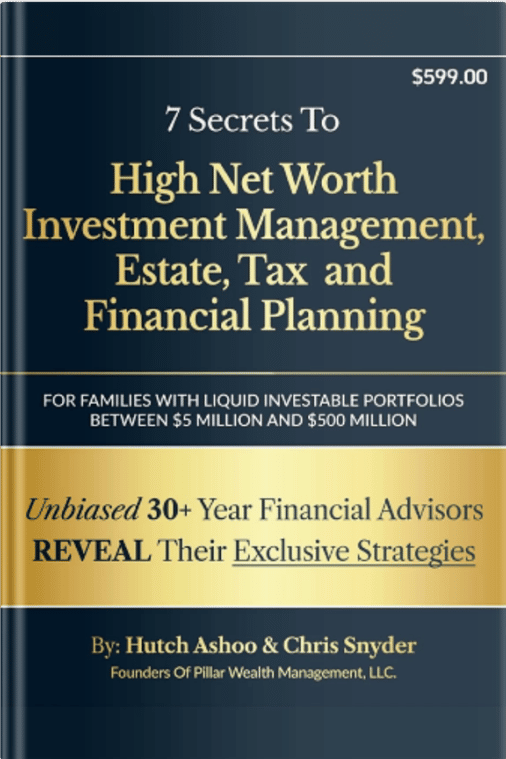 STRATEGIES FOR FAMILIES WORTH $5 MILLION TO $500 MILLION
7 Secrets To High Net Worth Investment Management, Estate, Tax and Financial Planning
The insights you'll discover from our published book will help you integrate a variety of wealth management tools with financial planning, providing guidance for your future security alongside complex financial strategies, so your human and financial capital will both flourish.
Clients frequently share with us how the knowledge gained from this book helped provide them tremendous clarity, shattering industry-pitched ideologies, while offering insight and direction in making such important financial decisions.
What is a Wealth Management Manager?
If you aren't yet familiar with the various types of financial professionals out there, you may be wondering what exactly a wealth management manager is, and "can I pay someone to manage my money?". A wealth manager is a unique type of financial professional that offers a wide range of services for high net worth and ultra-high net worth clients. Please speak with one of our expert wealth managers to learn how they can help you.
So why should you use a wealth manager? These professionals offer services to assist you in a variety of areas. This includes:
• Portfolio analysis
• Asset management
• Retirement planning
• Estate planning
• Tax planning
• Insurance planning
Let's examine each of these services in more detail.
Portfolio Analysis
A wealth manager can analyze your portfolio in detail and identify any inefficiencies and risks present. By doing so, they may be able to improve your portfolio performance. You can learn about some portfolio performance improvement strategies in our special guide.
Identifying risks in your portfolio is especially important for wealth protection. All assets are vulnerable to certain risks, so you will need to take steps to minimize the damage if an unexpected shift occurs.We talk about the importance of wealth protection in our book The Art of Protecting Ultra-High Net Worth Portfolios and Estates – Strategies For Families Worth $25 Million To $500 Million.
Asset Management
A wealth manager can also offer to manage your assets for you. They can take care of buying, selling, and trading activities, while also informing you about each asset's performance. This service is great for investors that would like to stop worrying about their past investments and focus on other wealth-building activities.
A wealth manager also possesses the expertise to determine which assets are holding you back from achieving your portfolio goals. They can then restructure your portfolio so that it aligns with your goals. You can learn about some great portfolio expansion strategies in our special guide.
Retirement Planning
Anyone that has spent decades accruing wealth should look forward to their retirement. This life stage gives you a chance to enjoy life to the fullest without worrying about earning money. However, you may find your savings depleting rapidly during retirement.
You can avoid this with a wealth manager's assistance. A wealth manager can help create a robust retirement plan that helps you account for such retirement challenges beforehand. They can assist with creating a budget that boosts your savings and also recommend investments that offer a steady retirement income.
Estate Planning
Estate planning is another vital service that wealth managers offer. If you intend to leave your wealth and assets to your children and beneficiaries following your passing, it is important to have an estate plan in place. This includes a will that outlines exactly who receives each portion of your wealth.
A wealth manager can help you with the will creation process and can also recommend strategies to minimize taxes on your estate following your passing.
Tax Planning
Nobody enjoys paying their taxes, but it is something each of us is legally obliged to do. You may be surprised to learn that there are ways to reduce the amount of taxes you legally owe. Tax planning services help you do just that.
A wealth manager can study your assets and the various taxes you owe on each one. They can then restructure your portfolio and recommend retirement plans to minimize taxes owed and maximize your retirement savings.
Insurance Planning
Wealthy investors may have an easier time paying high medical bills out of pocket. However, such occurrences can put a significant dent in your savings. This is where insurance planning may be useful.
Having health insurance coverage is especially vital at a time when emergency medical procedures can cost millions. A wealth manager can assess you and your family's needs and recommend health insurance plans that keep you covered in the event of a medical emergency.
As you can see, wealth managers offer a wide variety of useful services for wealthy investors. You might not need to use each of these services. However, it may feel reassuring to know that you will have someone to turn to for advice on different financial matters. Please speak with our wealth managers directly to learn more about our services.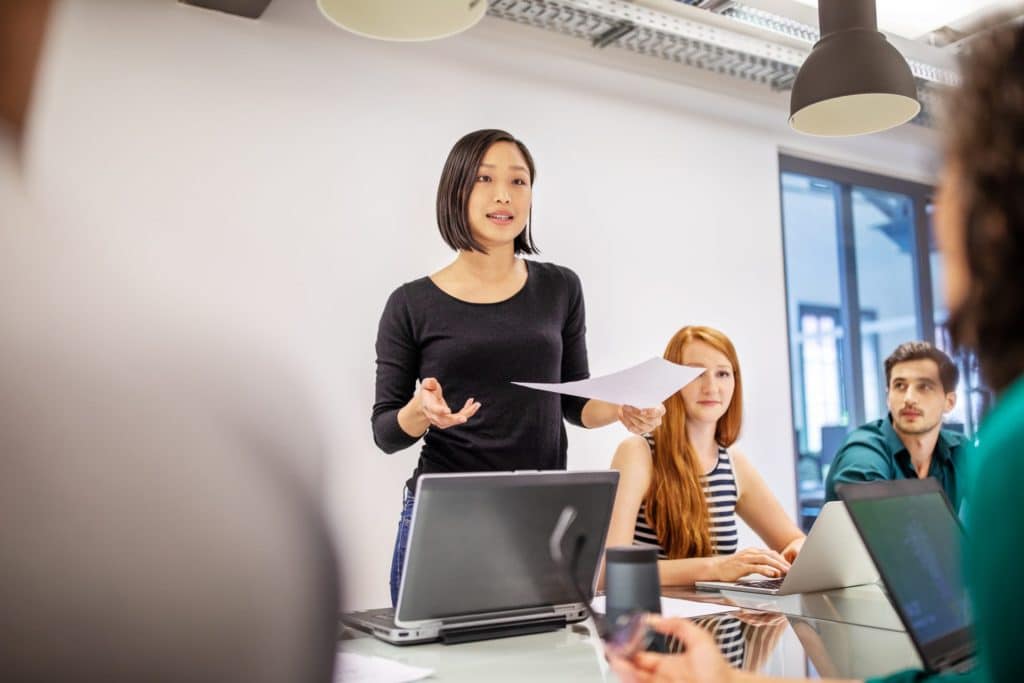 How Much Do Wealth Managers Charge?
After reading the list of services mentioned above, you may be interested in hiring a wealth manager. However, it would help if you also familiarize yourself with their fees. Wealth managers do not charge an hourly rate or a flat fee for their services. Instead, they charge a fixed annual fee based on a percentage of your asset value. This is typically between 1% and 2%.
This fee structure is advantageous as it allows you to use your wealth manager's services as frequently as you need to and without incurring additional charges.
Are Wealth Managers Worth It?
If you are on the fence about hiring a wealth manager, you may be wondering, "Should I pay someone to manage my money?". The answer is yes in most cases, especially for wealthy investors.
As someone with a high net worth or an ultra-high net worth, you might not have enough time to manage your assets and monitor their performance. After all, the more assets you acquire, the more difficult it becomes to keep track of each one and your overall portfolio performance.
Asking a wealth manager to manage your wealth for you allows you to focus on other wealth-building activities. These professionals can help you grow your wealth while also keeping it safe. You can't put a price on these services, and a 1% to 2% charge seems minimal in this context.
How Do I Find a Good Wealth Manager?
Not all wealth managers are created equal. Some of these professionals certainly do stand far above the rest. However, finding them can be a challenge if you have never sought out wealth management services before.
If you are interested in choosing the right wealth manager for your needs, you should follow these steps.
Ask Around Your Network
Before starting a general search for a wealth manager, it may be worth asking around your network. It would help if you tried speaking with your fellow investors and asking them which wealth managers or wealth management firms they would recommend. If these individuals have a net worth similar to yours, they may have already found a wealth manager who can manage their needs.
Search the Internet
If no one in your network of professionals recommends a suitable wealth manager, you will need to search for one yourself. A good place to start is the internet. You can find dozens of wealth managers or wealth management firms who offer services in your area using a quick Google or Bing search.
It would help if you created a list of eight to ten wealth managers who offer the type of services you seek. You can then narrow down this list in the later steps.
Read Reviews and Ratings
Your next step should be to check out reviews and ratings for the wealth manager. If the wealth manager has been practicing for many years, you should be able to find reviews for them on independent review sites.
It would help if you kept a special lookout for reviews left by clients with a similar financial background to your own. This will give you a better idea of how well-suited the wealth manager is to serve your needs. Look out for wealth manager red flags such as being difficult to reach or hidden charges.
Talk to the Wealth Manager
After your list is down to just three or four wealth managers, you should try speaking with each one. This final test will help you gauge the wealth manager's suitability. Set up a face-to-face meeting or a video call. You can speak with our wealth managers by setting up a free meeting.
During this meeting, you should explain your financial background and goals to the wealth manager. They will then inform you about their services and how they can help. The best wealth managers can adapt their services to meet your needs, so pay careful attention to how they frame their services. You should also consider asking them some of the questions we discuss in our guide to choosing a financial advisor.
Why Choose Pillar Wealth Management?
You can look up various wealth managers and wealth management firms in your city. However, few can match the quality of services we provide at Pillar Wealth Management. Some reasons why investors with $5 million to $500 million choose us for wealth management include:
Our Experience
Our wealth managers are seasoned professionals who have been in the industry for six decades. They spent this time assisting clients with achieving their financial goals and overcoming challenges.
Experience is invaluable for any wealth manager. After all, managing high-value assets requires practice and patience. They can help you plan for the future and will guide you each step of the way.
Our Expertise
Most wealth managers possess a finance degree or similar. However, much of a wealth manager's expertise also comes from their experience. Our wealth managers have assisted numerous clients over the years and can recommend tried and tested strategies to help you protect and grow your wealth. Read about specialized investment strategies in our guide for investors with $10 million or more.
Transparent Pricing
At Pillar Wealth Management, we believe in transparent pricing. We discuss our annual fees upfront with clients before asking them to sign any contracts. This ensures they understand how much they will be charged as well as what services we can offer them.
Personalized Plans
Few wealth managers can offer the personalized services Pillar Wealth Management provides. We believe each investor has a unique background and financial goals. This means a one-size-fits-all approach would be poorly suited for achieving your goals.
Our personalized plans take your special background into account. We customize each one so that you can follow along with advanced strategies without needing to possess in-depth knowledge of finance. Please schedule a free meeting with our wealth managers to get started with better wealth protection.
To be 100% transparent, we published this page to help filter through the mass influx of prospects, who come to us through our website and referrals, to gain only a handful of the right types of new clients who wish to engage us.
We enjoy working with high net worth and ultra-high net worth investors and families who want what we call financial serenity – the feeling that comes when you know your finances and the lifestyle you desire have been secured for life, and that you don't have to do any of the work to manage and maintain it because you hired a trusted advisor to take care of everything.
You see, our goal is to only accept 17 new clients this year. Clients who have from $5 million to $500 million in liquid investable assets to entrust us with on a 100% fee basis. No commissions and no products for sale.