Goldman Sachs Wealth Management – PillarWM
Most affluent individuals, as smart as they are in their own field of expertise, don't have the skills or time to manage their assets and wealth properly. That's why they seek professional financial services such as Goldman Sachs Wealth Management. These services help high net worth individuals attain their financial goals and become financially secure. If you have $5+ million in liquid investable assets and are seeking professional financial assistance, you may want to request our insightful book7 Secrets to High Net Worth Investment Management, Estate, Tax, and Financial Planning, which was authored by Pillar Wealth Management especially for families worth $5 million to $500 million in liquid investable assets.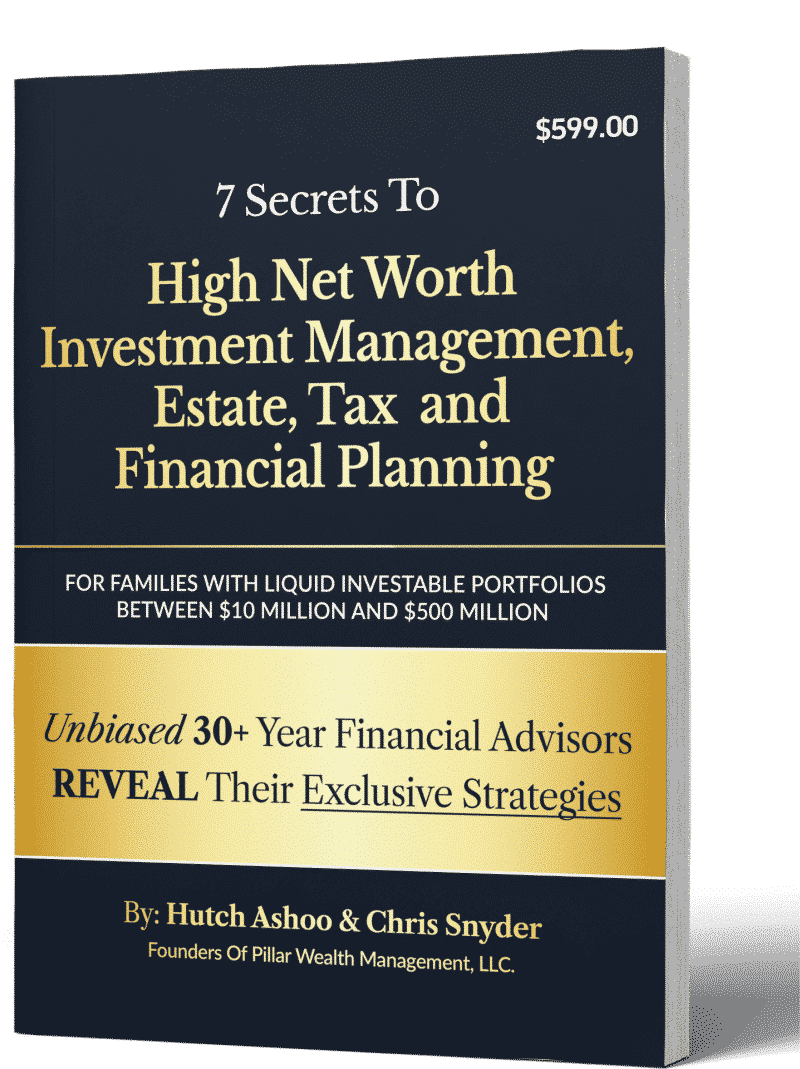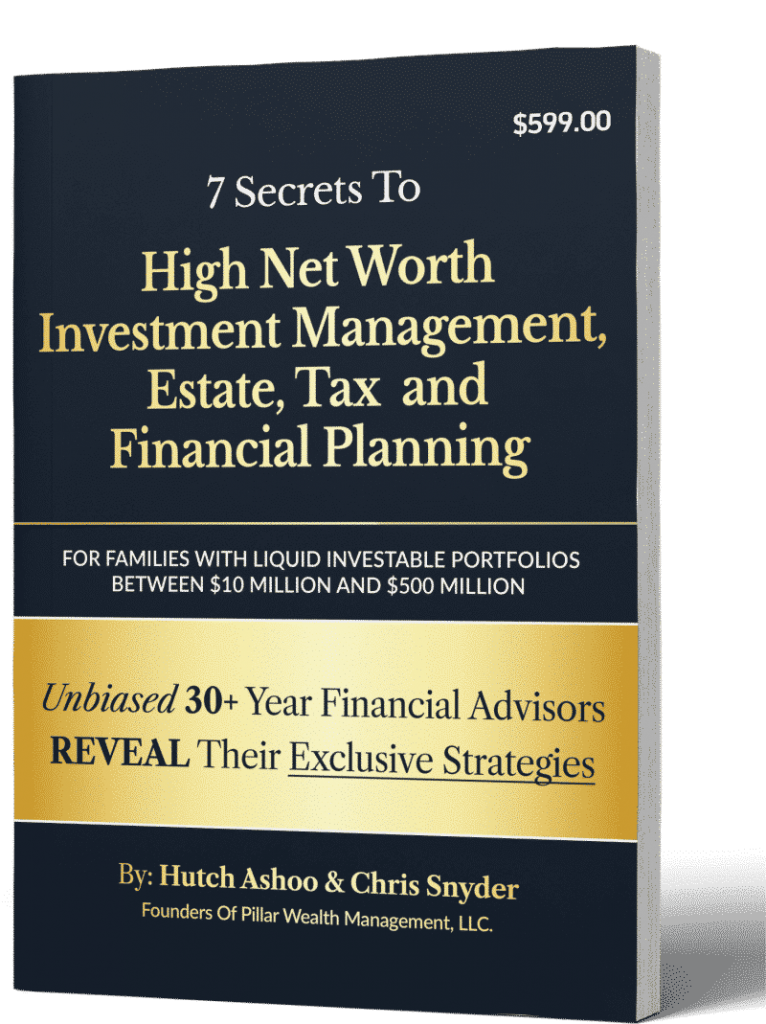 STRATEGIES FOR FAMILIES WORTH $5 MILLION TO $500 MILLION
7 Secrets To High Net Worth Investment Management, Estate, Tax and Financial Planning

The insights you'll discover from our published book will help you integrate a variety of wealth management tools with financial planning, providing guidance for your future security alongside complex financial strategies, so your human and financial capital will both flourish.
Clients frequently share with us how the knowledge gained from this book helped provide them tremendous clarity, shattering industry-pitched ideologies, while offering insight and direction in making such important financial decisions.
You can even schedule a free meeting or consultation with the competent and experienced wealth managers at Pillar Wealth Management. We are an independent, while-glove wealth management company that provides 100% fee-only and fiduciary financial services. We strive to establish strong and productive relationships with our clients and curate customized financial strategies that best fit their personal requirements. We provide a number of financial planning, investment management, financial advisory, along with wealth management services to a set number of affluent clients each year.
What Is Wealth Management?
If you have accumulated $5+ million worth of assets, you might have heard people in your circle talking about wealth management. Nevertheless, if you don't have a thorough understanding of this topic, you might think, what is wealth management all about.
Basically, the premise of wealth management is that families and individuals with a high net worth or an ultra-high net worth generally need services that are more holistic than those offered by conventional financial experts. People who have millions of dollars generally have complex tax situations, complicated investment portfolios, numerous businesses, and other specific needs that most likely do not apply to common investors.
The professional wealth managers at a wealth management company have the skills to leverage an extensive range of financial and investment products and services to cater to a particular set of requirements. The high net worth and ultra-high net worth clients of a wealth management company get tailored financial plans developed especially with their financial circumstances in mind, in return for a fee.
As opposed to other financial institutions, wealth management companies generally have a much higher account minimum for their clients' assets under management. In fact, many wealth management companies require their clients to have assets worth millions. For instance, at Pillar Wealth Management, we only cater to families and individuals who have liquid investable assets worth at least $5 million.
In conclusion, wealth management allows you to attain both your long and short-term financial objectives. It accounts for non-financial goals, such as philanthropic interests, as well as financial objectives. To begin working on your financial objectives, schedule a free consultation with one of our financial experts.
Benefits of Working with A Wealth Management Company
At Pillar Wealth Management, we highly recommend that clients who have a net worth of $5 million or more seek assistance from a fiduciary financial advisor to manage their wealth. Some ways in which a financial advisor can assist you include:
1. Improved Risk Management
Risk management is an essential component of managing your assets and reducing your losses. The higher your net worth, the more effort you need to invest in minimizing your risk. At Pillar Wealth Management, we use several strategies to mitigate risk. For instance, we use extensive historical data, create an Efficient Frontier to increase returns, manage risk, and even run portfolio stress tests.
These strategies help us to ensure you don't cross your risk threshold and achieve the maximum possible returns. To get more information about this, order a free hardcover copy of our book, The Art of Protecting Ultra-High Net Worth Portfolios and Estates – Strategies For Families Worth $25 Million To $500 Million.
2. Personalized Portfolio Design
Every investor has a different set of goals and a unique vision. Standardized, run-of-the-mill solutions can only offer you limited help. Thus, a personalized portfolio design is vital for attaining your retirement and investment targets. Working with a wealth advisor will help you adjust your investment portfolio as per your requirements.
It even gives you greater options for selecting securities that accurately represent your risk tolerance.
3. Reduce Costs
A competent wealth manager will use an organized and comprehensive approach to reduce your costs. The experts at Pillar Wealth Management use a combination of ways to do this. For instance, we help you attain an optimum balance between active and passive investment styles. This limits your costs in terms of long-term and short-term capital gains tax.
We can even help you get the maximum benefits from tax shelters to effectively reduce your tax obligation. Other than that, we can also help to minimize costs such as internal expenses, bond sale spreads, commissions, and advisory fees. Read our guide to Improving Portfolio Performance and find out how we help you reduce your costs.
4. Ensure Effective Asset Allocation
Having several investment options might sound amazing. However, you also need to ensure you carry a decent amount of three main asset categories – cash, bonds, and stocks.
An effective asset allocation is imperative for safeguarding your investment returns amidst continuously evolving market conditions. It can even impact your investment portfolio risk.
Apart from that, a wealth manager can even help you make other essential changes. To find out what these changes are, read our guide discussing the five critical shifts that impact your portfolio performance.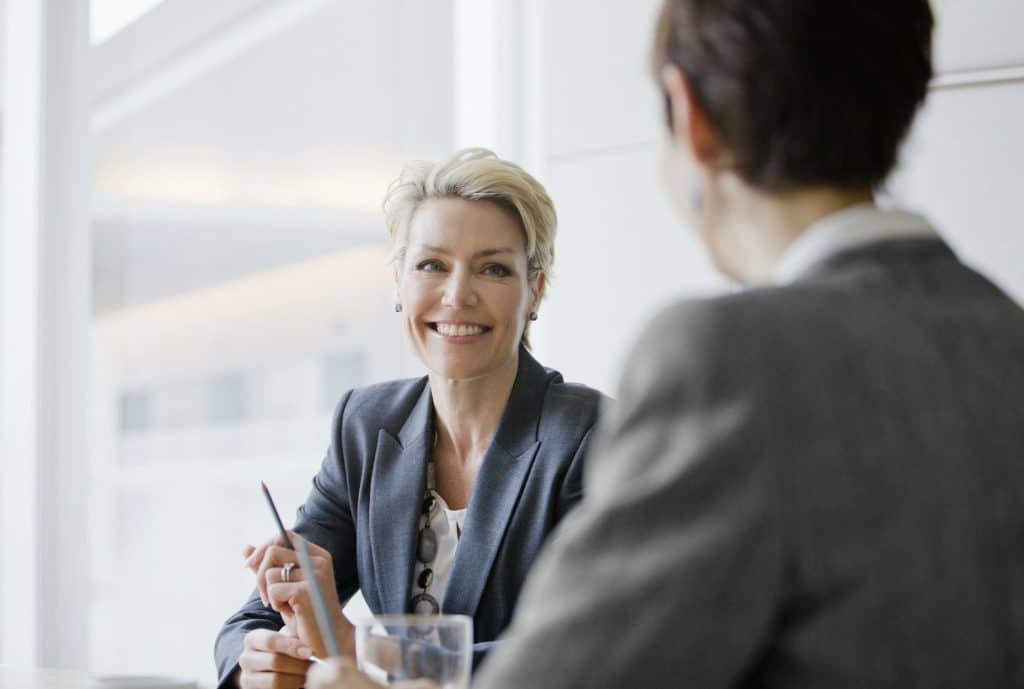 Does Goldman Sachs Provide Wealth Management?
Originally founded in 1869, Goldman Sachs has now grown to become a publicly traded corporation that offers wealth management and other financial services. In fact, its investing advising business, Goldman Sachs Private Wealth Management, has nearly $1.8 trillion in assets under supervision across asset classes and strategies.
Private wealth management Goldman Sachs offers a vast range of services to its clients. For instance, you can choose from a range of pre-existing investment tools. However, the company can even develop tailored portfolio options for you.
Essentially, Goldman Sachs can offer whatever help you require to manage your assets and wealth. Some of the services provided entail:
• Trading
• Investment advising
• Income planning
• Risk management
• Gift planning
• Estate planning
• Tax planning
• Philanthropy planning
• Estate Administration
• Trust Administration
• Lines of credit
• Cash management
Goldman Sachs Wealth Management Clients
The majority of the clients that Goldman Sachs Private Wealth Management serves are high net worth individuals. Moreover, the firm also works with banks, pooled investment vehicles, and charitable organizations. It even offers advice to sovereign wealth funds, international bodies, and government entities.
There isn't a minimum amount to open or maintain an account with Goldman Sachs Private Wealth Management. However, to receive specific services, you may need to have a minimum account balance of $100,000.
For access to private investment accounts and individually managed accounts, you usually have to be an accredited investor. As per the Securities and Exchange Commission (SEC), this implies you need to have a minimum income of $200,000 per annul if you're single or a minimum net worth of $1 million.
Goldman Sachs Private Wealth Management Strategies
Goldman Sachs Private Wealth Management uses a number of different teams to curate strategies customized to each client's goals and needs. Such teams and their strategies entail:
• Fundamental Equity. Uses fundamental analysis to assess and invest in conventional investment products, such as REITS, stocks, equity interests in trusts and business, etc.
• Global Fixed Income and Liquidity Management. To optimize liquidity and returns, this team uses various techniques, such as using risk-based investment portfolios, setting long-term risk budgets, and making modifications depending on market movements.
• Insurance Asset Management. This team makes use of propriety models to create tax-efficient and liability management strategies. In several cases, it focuses on fixed income.
• Quantitative Investment Strategies. This team aims to beat the market. They analyze market movements, looking at mispricings and business models.
There are several other teams that are focused on specialized techniques, such as private credit, hedging, event-driven analysis, and relative value. Essentially, advisors and analysts can use almost any strategy and analysis method available to determine how to help you attain your goals.
Which Is the Best Wealth Management Company?
Along with Goldman Sachs, there are several other financial firms that offer wealth management services. However, not all the companies out there are appropriate to meet your requirements. For example, some firms might not have the relevant experience, whereas others might not be providing the services you want.
On a surface level, certain wealth management companies appear to provide wealth management strategies that are customized to client requirements, but this may not actually be the case. Nevertheless, the top wealth management company will offer a wealth management strategy that fits your requirements, needs, and financial situation.
Well then, the question remains – which is the best wealth management company? The answer to this question isn't that straightforward. Rather, the best wealth management company entails a combination of various qualities.
Here is a list of the most essential factors that make a wealth management company the best in the industry.
1. Experience with Wealthy Individuals
Wealth management for families and individuals who have assets worth $5 million to $500 million is significantly different from wealth management for families and individuals whose assets are valued at $100,000 or less.
Hence, the main thing that makes a wealth management company the best is whether they are experienced in working with affluent individuals.
At Pillar Wealth Management, our wealth managers have a joint experience of over six decades in facilitating high net worth and ultra-high net worth individuals. Thus, we are well-versed in securing, managing, and even building the wealth of such people. Sign up for a free meeting with our wealth managers and find out how we can help you manage and preserve your wealth.
2. Great Track Record
A wealth management company's track record also plays a major role in determining whether it's actually the best one in the industry. If you really think about it, there's no use working with a wealth management firm that has a history of failing its clients. Actually, it's simply a waste of your hard-earned money!
Hence, before selecting a wealth management firm, make sure you go through the reviews on online platforms like the Better Business Bureau. This will allow you to decide if the company is actually suitable for your requirements.
3. Tailored Financial Services
At Pillar Wealth Management, we know that each investor has their own return expectation, time horizons, and risk tolerance. Thus, we aim to offer tailored financial plans and services to every client that we serve. We learn about your financial objectives thoroughly before offering you any wealth management suggestions.
In addition, our wealth managers use a holistic approach to formulate investment plans that are specially designed to cater to your individual preferences. If you have liquid wealth ranging from $5 million to $500 million, request a free copy of our book7 Secrets to High Net Worth Investment Management, Estate, Tax, and Financial Planning and find out how wealth management can help you attain your goals.
Wrapping Up!
Be it Goldman Sachs wealth management or a wealth advisor from Pillar Wealth Management, it is essential for affluent individuals and families to work with an expert financial advisor to secure their wealth and increase their assets. In addition, they have to search for the best wealth management company that is well-versed in the challenges such high net worth and ultra-high net worth individuals face.
At Pillar Wealth Management, our fee-only financial advisors solely work with affluent clients that have liquid assets worth $5 million to $500 million. We have been in the industry for over thirty years and are experts at offering an extensive range of wealth management services. Book a free meeting with our fiduciary financial advisors today.
To be 100% transparent, we published this page to help filter through the mass influx of prospects, who come to us through our website and referrals, to gain only a handful of the right types of new clients who wish to engage us.
We enjoy working with high net worth and ultra-high net worth investors and families who want what we call financial serenity – the feeling that comes when you know your finances and the lifestyle you desire have been secured for life, and that you don't have to do any of the work to manage and maintain it because you hired a trusted advisor to take care of everything.
You see, our goal is to only accept 17 new clients this year. Clients who have from $5 million to $500 million in liquid investable assets to entrust us with on a 100% fee basis. No commissions and no products for sale.
Related Posts