Wealth and Investment Management:
How It Helps – PillarWM
The Complete Guide to What We Do
What is Wealth Management?
Wealth management is a more professionalized and institutionalized investment advisory service of financial management, which caters to clients with a high net worth or anultra high net worth. Affluent individuals consult advisers or wealth managers, who tailor a financial plan with investment strategies to meet your wants and needs. Our wealth managers are experts in giving financial advice to high earners. Schedule a free consultation with us.
Wealth management services gather information on your history of assets and liabilities, your purchase value and current market value to provide strategies that optimize your wealth to minimize risk and maximize return. Wealth managers are knowledgeable in which financial tools to use to ensure the success of their client, according to your future goals and financial objectives.
Wealth management includes investment management, in addition to the protection of high value assets, legacy planning and retirement planning. It overlaps with investment management greatly. As wealth managers study and analyze your investment objectives, you can plan a diverse investment portfolio for you, catering to various vehicles, from equities and bonds to real-estate.
Asset allocation is a crucial part of wealth management, which can ultimately determine how well your portfolio performs in spite of market fluctuations. Our guide contains useful pointers on how you can improve the performance of your portfolio. According to your goals, wealth managers help you safeguard your current assets, maintain a steady income, or earn a high return in a short span.. They also advise you on long-term and short-term investments based on the capital at your disposal and the time in which you expect returns, and your risk tolerance. An objective of fast-paced growth coupled with high-risk will lead your wealth manager to advise you to invest in large or mid cap stocks. A relaxed timeframe will prompt them to guide you towards long-term or low-risk stocks, such as municipal bonds.
What is Investment Management?
A critical part of financial planning or wealth management is investment management. While the former two focus on a holistic approach to managing your finances, investment management is primarily focused on your investments. It refers to more than just buying and selling financial assets. It refers to managing the holdings in an investment portfolio, and at times, even budgeting, banking, and tax services.
Investment management includes financial statement analysis, monitoring of existing investments, asset allocation, stock selection and portfolio strategy and implementation. You can read our guide for more information on how you can implement strategies to enhance the performance of your portfolio.Investment managers deal with a vast variety of securities and financial assets, including commodities, real estate, artwork, antiques and equities. They can also help align your investments to match with your estate and retirement planning.
The global industry of investment management is growing, with the number of stakeholders increasing at an exponential rate. Individual or institutional investors need an advisor's help to allocate their many resources wisely. Investment managements ensures that a high-earner's tangible and intangible assets are well-utilized, maintained and accounted for, by devising strategies and executing trades in accordance to a financial portfolio.
An investment manager is responsible for selecting which investment vehicles to invest in. A proper investment plan will normally contain a combination of vehicles, such as cash, equities, property and bonds. A skilled investment manager will help you build a strong foundation, which can be adjusted with changes in life situations or other conditions. Our exclusive free guide for investors with $10+ million can assist you in selecting the best financial advisor for you.
Creating an Investment Portfolio
A well-diversified investment portfolio can be drafted by a financial expert in that field who makes recommendations using their knowledge of the market. Your financial objectives and investment patterns are outlined in your portfolio, and regular revisions or modifications to it can help your investment profile adapt to your goals.To help you stay on track with your investment goals and helpincreaseyour financial status, you can consult with one of our experts.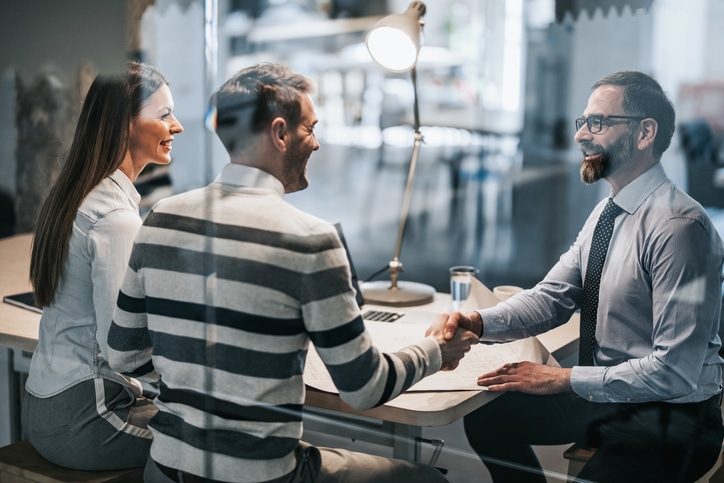 Do You Need Wealth and Investment Management?
With a clearer idea on what is wealth and investment management, you may be leaner towards enlisting the help of an advisor. As a high net worth individual, you might have spent a lifetime's worth of career-building to grow your wealth. Experts can help you restructure your financial life to allow wealth enhancement in your passive income by increasing cash flow through the implementation of different strategies. Moreover, a high net worth requires professional handling on how to secure your active income due to the high risk associated with it. Wealth management covers the financial aspects you are most concerned with, from insurance policies to tax mitigation and legal inheritance. Traditional financial management services may not be sufficient to cover the needs of high net worth investors.
How It Helps
An affluent clientele usually prefers working with financial managers who are experienced in ascertaining the requirements of high net worth and ultra high net worth people. They are more equipped to implement strategies in a manner that allows them to obtain lucrative results.
Wealth and investment management experts are acquainted with your financial patters, risk tolerance and objectives. They can make well-informed decisions about where to invest your money for wealth enhancement while giving you financial advice to adapt to life-changing events. They can redirect, advise and monitor your financial steps for short-term and long-term outcomes.They aim to give you stability when market volatility causes fluctuation in your investmentsby narrowing down prospective options from anextensive range of available investments.
Debt consolidation is also one of the financial aspects that wealth and investment managers are great at. They can make investments that allow you to gain a profit while paying off your debt at a lower interest rate. Retirement and tax planning require regular review of your income, expenses, potential tax liabilities and changes in policies. Wealth and investment management can help you analyze the best strategies for these financial aspects while protecting your assets from potential threats. If you would like to learn more about safeguarding your resources, you can purchase our hard cover book, The Art of Protecting Ultra-High Net Worth Portfolios and Estates – Strategies for Families Worth $25 Million To $500 Million.
When to opt for Wealth and Investment Management
If you have multiple high value assets, wealth and investment management can help streamline your financial life by consolidating accounts from different firms under one roof. This allows you the liberty of executing a cohesive investment plan with ease, one which gives you comparable outcomes while safeguarding your assets.
High net worth and ultra high net worth investors can approach wealth and investment managers when they want a second opinion on their investing decisions. If you want to keep tabs on your portfolio and rebalance your assets, an experienced manager can guide you. Often complex life circumstances such as debt, inheritance or legacy planning can require financial management due to the significant change in income or expenses.
How to Find the Best Wealth and Investment Management Services
Invaluable assets require the utmost caution. This could lead you to wonder, "Can you trust wealth and investment management services?"When searching for awealth and investment management service, be sure to do background checks into their certifications and accreditations. Whether you an advisor to assist you in every aspect of your financial life, or an investment manager to help you invest wisely, choosing the right one is vital.Our guide can help you through the process of finding the best financial advisor for you.
If you're a novice investor and are searching for a high net worth wealth management service to manage your finances, contacting a licensed professional is in your best interest. Find a firm that suits your investment portfolio and financial background. Study their strategies, services, credentials, clientele and their online reviews.
Fiduciary financial advisors, such as Registered Investment Advisors (RIA) abide by a fiduciary standard of care, which legally upholds them to put the client's interests ahead of their own. Additionally, wealth managers are well equipped and experienced to handle investments of millions of dollars. Make an appointment with one of our wealth managers today.
Which Investment Management Service to Choose
Robo-advisors are gaining popularity nowadays as inexpensive investment management services. They use a sophisticatedcomputer algorithm to determine the ideal combination of stocks, bonds and cash according to your investment goals and appetite for risk. However, this option does not provide you with the personalization that wealthy individuals need. It is convenient for beginners, but when you have assets worth millions of dollars, you would prefer a more hand-on approach to your financial life.
Online financial planning services meet you halfway in the respect that a human financial advisor is assigned to a client. The facilities offered are similar to those offered by a traditional financial advisory firm. This low-cost investment management provides more holistic financial planning services, often with a certified professional.
The most promising option is a traditional financial advisor, who meets you face-to-face and discusses your overall financial picture, assets, liabilities and future goals. Financial advisors can also provide you with portfolio management or investment management. Fee-only financial advisors have less conflicts of interests as they don't earn commissions from your investments. Wealth managers are financial advisors who cater to a high net worth clientele, which makes them more suited for you if you are a high-earner.
Investment management firms can be judged on the ratio of how much capital gain their clients receive and how many losses are faced as a result of market fluctuations. A well-thought out investment plan should maintain its stronghold even in a volatile market. This makes it all the more necessary for wealthy individuals to trust their assets in the hand of someone intelligent and experienced in high net worth wealth and investment management.
Conclusion
Wealth management and investment management are interlinked services, overlapping in their purpose to appropriately allocate high value assets and enhance monetary gains. For affluent people, having a financial plan or an investment portfolio drafted by either of these services enables them to secure their current and future financial life.
At Pillar Wealth Management, we assist clients with $5 million to $500 million in liquid investment assets through many private wealth management services. We direct you and guide you on how you can transform your financial life to achieve the future you envision. Reach out to one of our experts for a chat on how you can get the most out of your investments.