Merrill Lynch Wealth Management Fees: A Guide
Millionaires often seek professional assistance to manage their wealth and grow their assets in a diversified portfolio. As a result, they can improve their financial standing, secure their retirement, and accomplish their long- and short-term financial goals. If you're a high or ultra-high net worth individual planning to work with a wealth management firm such as Merrill Lynch Wealth Management, you might be wondering about Merrill Lynch Wealth Management fees. Continue reading this article to get your answer. However, before we move forward, we strongly recommend that if you have more than $5 million in liquid assets, you request a free copy of our new book, 7 Secrets to High Net Worth Investment Management, Estate, Tax, and Financial Planning.
Another professional wealth management firm you could consider for your wealth and financial management needs is Pillar Wealth Management. We are a private, fee-only wealth management company providing financial services to individuals and families who have investable assets ranging from $5 million to $500 million. Schedule a consultation with one of our competent and skilled wealth advisors at Pillar Wealth Management to learn more about our firm and the services we offer.
We Are Different Because We Are Laser Focused On Helping You Achieve Financial Serenity Through Our Proven Comprehensive Goals-Based Planning & Investing Strategies.
The biggest Financial Planners' Mistake That Will Hurt Your Financial Security!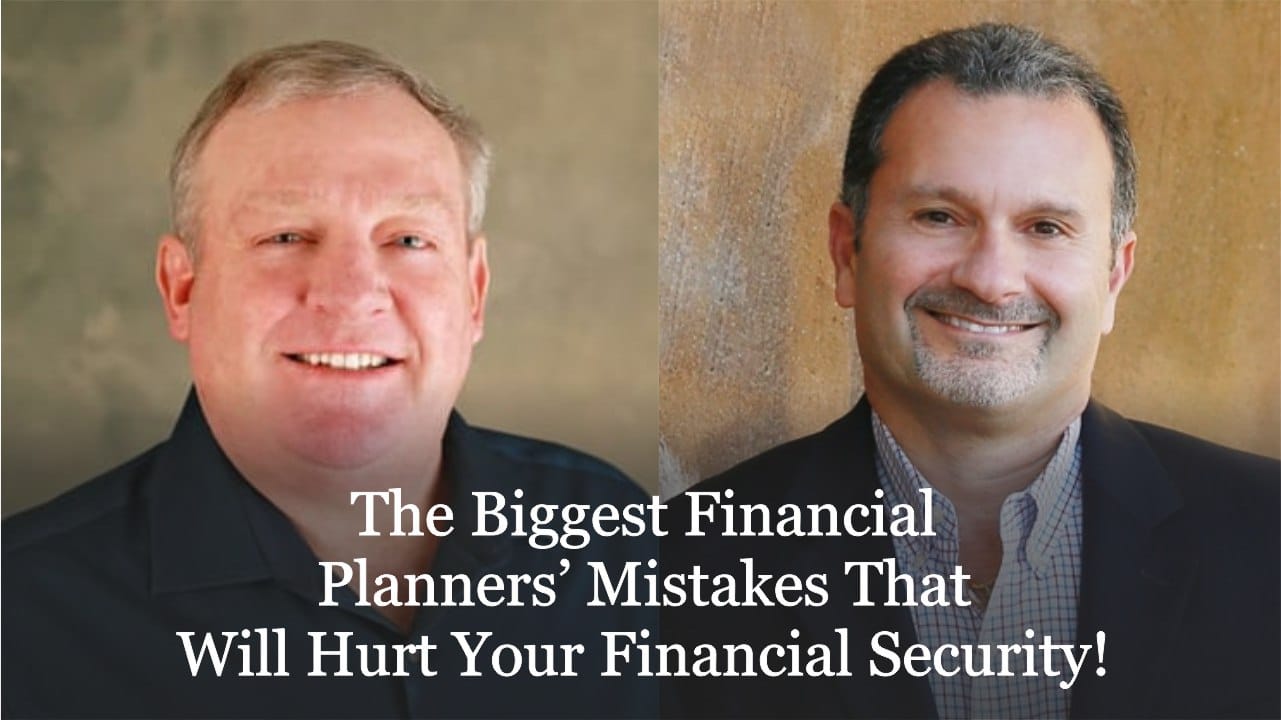 How To Find Your GO-TO High Net Worth Financial Planner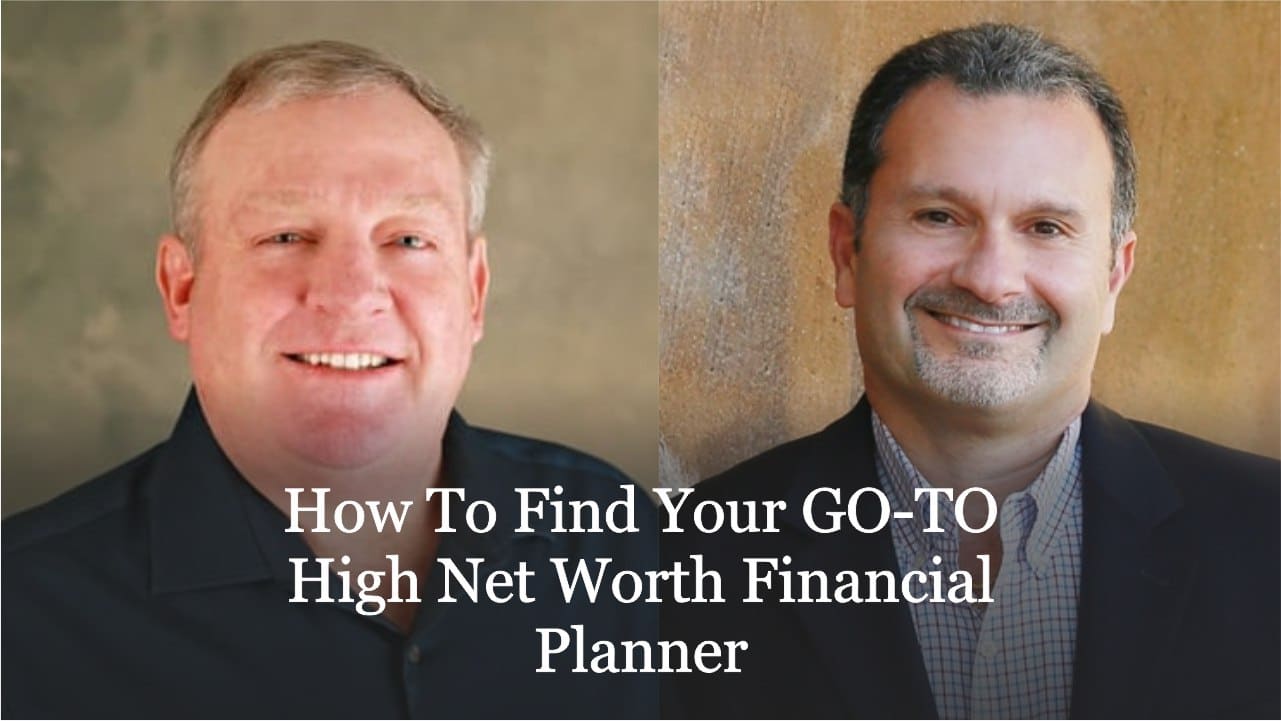 How Pillar's High Net Worth Financial Planning Process Is Different

Multi-Family Office For Ultra-High Net Worth Families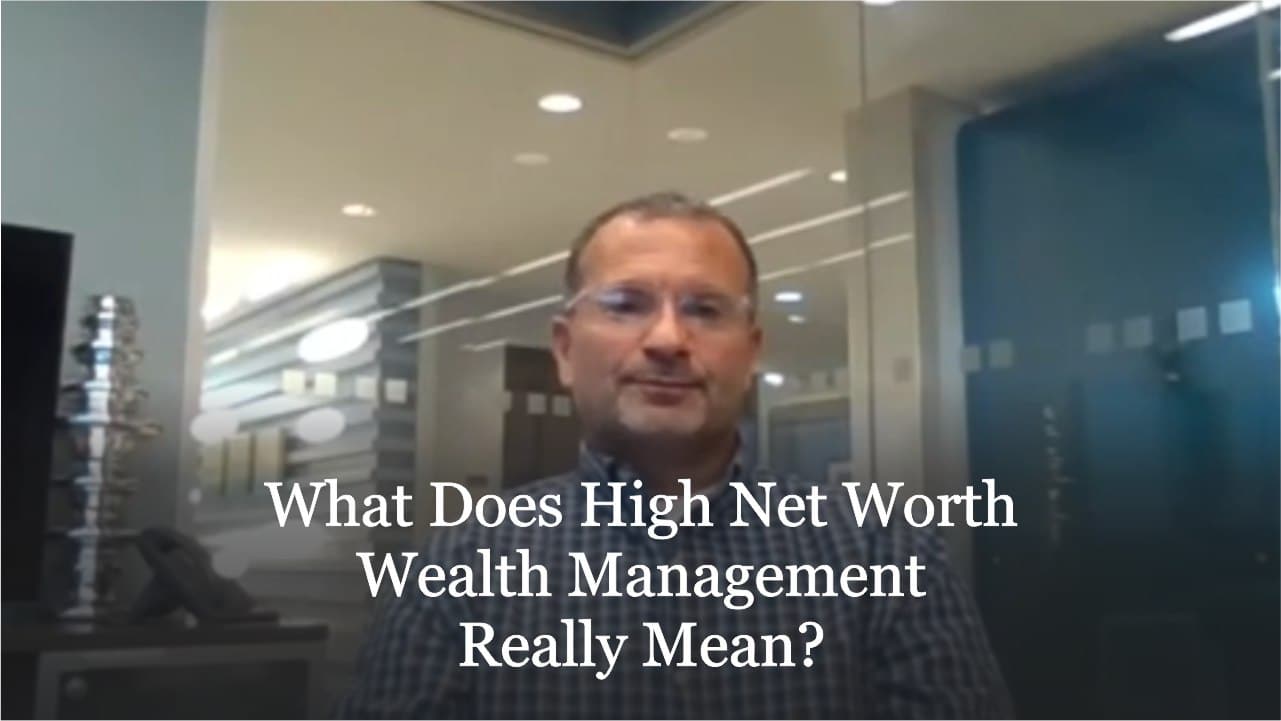 Founder & Managing Member Pillar Wealth Management

What Is Wealth Management?
Wealth management is an investment and financial advisory process that blends various financial services to cater to the needs and wants of high and ultra-high net worth clients. Through consultations and discussions, the advisor collects details about the client's situation and financial goals and then devises a tailored strategy employing a variety of financial and investment services and products.
Wealth management typically uses an all-encompassing approach. To meet the complicated requirements of a particular client, a wide variety of services – such as investment advice, estate planning, retirement, tax services, and accounting – may be provided. Even though fee structures differ across wealth management services, generally, fees are based on the value of the client's assets under management (AUM). If you're an individual with liquid assets worth $10 million or more, read our 7 Secrets To High Net Worth Investment Management, Estate, Tax, and Financial Planning to learn more about the cost of working with a financial advisor.
Note that wealth management goes way beyond making investment recommendations. It can involve all aspects of an individual's financial life. Rather than trying to integrate various products and advice from different professionals, high and ultra-high net worth individuals have a better chance of benefitting from an integrated approach. This means the wealth advisor coordinates the services needed to manage their client's assets along with developing a strategy for their existing and potential needs – whether it's trust and will writing services or succession planning.
Many wealth advisors can offer services in every aspect of the financial sphere. However, some prefer specializing in specific avenues such as estate planning. This might be based on the expertise of a particular wealth manager or the key focus of the organization where the wealth advisor works. Some wealth managers also offer advice on philanthropic activities or banking services.
Testimonial From Satisfied Clients
What Is Merrill Lynch Wealth Management?
Merrill Lynch Wealth Management is an investment advisory company. It has offices in almost every medium-sized and major US city. As the subsidiary of the Bank of America, Merrill Lynch has massive resources that its financial managers can use to increase client returns.
Being one of the biggest wealth management companies in the world, Merrill employs thousands of investment advisors and brokers. Due to its size, it doesn't dictate any single philosophy for its advisors to follow. Rather, it provides an array of tools and strategies that enable advisors and clients to curate an individualized investment approach.
An investment advisor at Merrill Lynch will ask you about your desired liquidity, your time horizon, and your risk tolerance. They use these three elements to determine the precise combination of assets that will work for you. Some asset categories include fixed income securities, money market funds (MMF), exchange-traded funds (ETFs), annuities, certificates of deposit, and equities. If you have $5 million or more, request a copy of our book, 7 Secrets to High Net Worth Investment Management, Estate, Tax, and Financial Planning to learn why asset allocation is king and the importance of spreading out risk among various asset categories that behave independently during different economic conditions.
What Are Merrill Lynch Wealth Management Fees?
When it comes to Merrill Lynch wealth management fees, a common question that individuals have is, "Does Merrill Charge High Fees?"
The truth is that Merrill Lynch Wealth Management charges variable levels of fees to cater to all levels of investors. The company doesn't have a minimum account size for most kinds of accounts in its Investment Advisory Program. Nevertheless, Merrill Lynch generally offers services to affluent clients, whose accounts are valued at over $250,000.
Thus, clients who fall below that point would be more interested in joining Merrill Edge – Merrill's online investing tool. In addition, while Merrill Lynch doesn't have minimum account sizes, Merrill Lynch advisors may establish their own criteria.
Many Merrill Lynch Wealth Management accounts don't have a minimum value requirement, but there are certain exceptions. For instance, the minimum account requirement for the Management Account Service is set at $100,000.
While these are the minimum account requirements, some Merrill advisors don't work with individuals below a specific threshold, for example, $10 million. At Pillar Wealth Management, we cater to clients who have liquid assets ranging from $5 million to $500 million. Get in touch with one of our team members to find out more about our fee structure.
Is Merrill Lynch Expensive?
The highest fee charged by Merrill Lynch is 2% of the value of the assets under management for client accounts worth $5 million or higher. Every client negotiates a Fee Rate with their advisor, which is lower than the highest rates established by the firm.
Which Is Better, Fidelity or Merrill Lynch?
As wealth management companies, Fidelity and Merrill Lynch are basically the same. Both are well-reputed financial firms with a vast history of providing financial management and personal advisory services. In this section, we will compare the two institutions in several aspects.
1. Dedicated Service
Both Fidelity and Merrill Lynch allow you to work with a dedicated financial advisor. For instance, at Fidelity, your advisors will try to learn about you and what's important to you. You will work together on a customized strategy designed to increase and secure your wealth.
Similarly, Merrill Lynch will provide you with one-on-one guidance and develop a holistic financial and investment strategy.
2. Eligibility Criteria
As mentioned earlier, most accounts with Merrill Lynch Wealth Management don't have a minimum requirement. However, there can be exceptions. For instance, the minimum account size for the Managed Account Service is $100,000.
On the other hand, the general eligibility for Fidelity Wealth Management is $250,000 managed through Fidelity Wealth Services. However, the general eligibility for Fidelity Private Wealth Management is $2 million managed through Fidelity Strategic Disciplines or Fidelity Wealth Services and $10 million or higher in total investable assets.
3. Advisory Fees
The Merrill Lynch Wealth Management Fee Schedule for Managed Account Service varies quite a lot. For instance, the maximum annual fee for fixed income for assets up to $4.99 million is 0.70%, whereas the maximum annual fee for fixed income for assets between $25 million to $49.99 million is 0.40%.
Conversely, the gross advisory fees for Fidelity Wealth Management lie between 0.50% and 1.50%, whereas the gross advisory fees for Fidelity Private Wealth Management lie between 0.20% and 1.04%.
4. Investment Philosophy
Merrill Lynch doesn't use any single philosophy for its clients and advisors to follow. Rather, it provides a range of tools and strategies that let advisors and clients curate a personalized investment approach.
When you opt for Merrill Lynch Wealth Management, your advisor will start the process by asking questions related to your time horizons, your desired liquidity, and your risk tolerance. These three elements will determine the precise mix of assets that would work for you.
Fidelity's investment approach is slightly different. It sets its clients' goals as its priority, whether that's saving for retirement or a major purchase. The company will also more broadly assist clients in expanding their assets. It takes into consideration clients' existing portfolios, tax situation, and investment preferences. The exact strategies and investments used in a portfolio largely depend on a client's investment objectives, which inform the program they are assigned to.
Fidelity Portfolio Advisory Services portfolios that require the lowest minimum investment consist of a diversified and actively managed combination of funds. Fidelity Personalized Portfolios contain ETFs, stocks, and funds and are actively managed with particular emphasis on a client's long-term objectives and tax situation.
If you have $5 million or more worth of liquid assets, ask for our book 7 Secrets To High Net Worth Investment Management, Estate, Tax, and Financial Planning to get more information about active and passive investing.
Why Should You Choose Pillar Wealth Management?
If you want to work with a wealth management firm, you cannot go wrong by choosing Pillar Wealth Management. We have assisted many investors all over the US in accomplishing their financial goals. Here is a list of reasons why high net worth and ultra-high net worth individuals opt to work with us.
1. Massive Experience
With over six decades of experience, our wealth managers have the skills and expertise to help you accomplish your financial goals. We have helped many clients overcome financial obstacles and fulfill their goals.
Our massive experience coupled with our detailed wealth management knowledge enables us to improve our services with each passing year.
2. Transparent Fee Structure
We charge all our customers a fixed annual fee based on a set percentage of their assets' value. Our pricing model is completely transparent as we don't want any of our clients to deal with hidden charges that they did not previously know of.
Our pricing structure enables you to use our wealth management services as frequently as you want without worrying about extra costs.
3. Variety of Services
At Pillar Wealth Management, we provide an array of services that many wealth management companies don't provide. Our services include insurance planning, asset allocation analysis, estate management, retirement planning, and portfolio management. You can book a free meeting with one of our wealth managers to get more details about our services.
You can use our services to accomplish numerous goals, such as engaging in charitable activities, leaving a huge estate for your heirs, and spending a comfortable retirement.
4. Helps You Reach Financial Serenity
A well-reputed, competent, and experienced wealth management firm such as Pillar Wealth Management will ensure that you attain financial serenity so you can spend the life you always dreamt of without experiencing any financial difficulties.
A Few Last Words
Working with the right wealth management company can play a major role in effective and successful wealth management. Our team at Pillar Wealth Management provides fee-only wealth management services to cater to your needs and ensure you reach your wealth and financial goals. Set up a free online video meeting with one of our experienced and dependable wealth advisors to discover how we can guide and assist you.
To be 100% transparent, we published this page to help filter through the mass influx of prospects, who come to us through our website and referrals, to gain only a handful of the right types of new clients who wish to engage us.
We enjoy working with high net worth and ultra-high net worth investors and families who want what we call financial serenity – the feeling that comes when you know your finances and the lifestyle you desire have been secured for life, and that you don't have to do any of the work to manage and maintain it because you hired a trusted advisor to take care of everything.