How To Find The Best Investment Companies
What are the best investment companies and how do you know when you're selecting the right one to manage your life savings? How to find the best investment firms? Several things should be considered. It is clear, though, that you should work with an investment company, address how to find one that matches your unique needs, and finally determine a list of the best investment companies that operate in the United States. If you have over $10 million in liquid assets, you can also read our guide on how to find a financial advisor for investment management.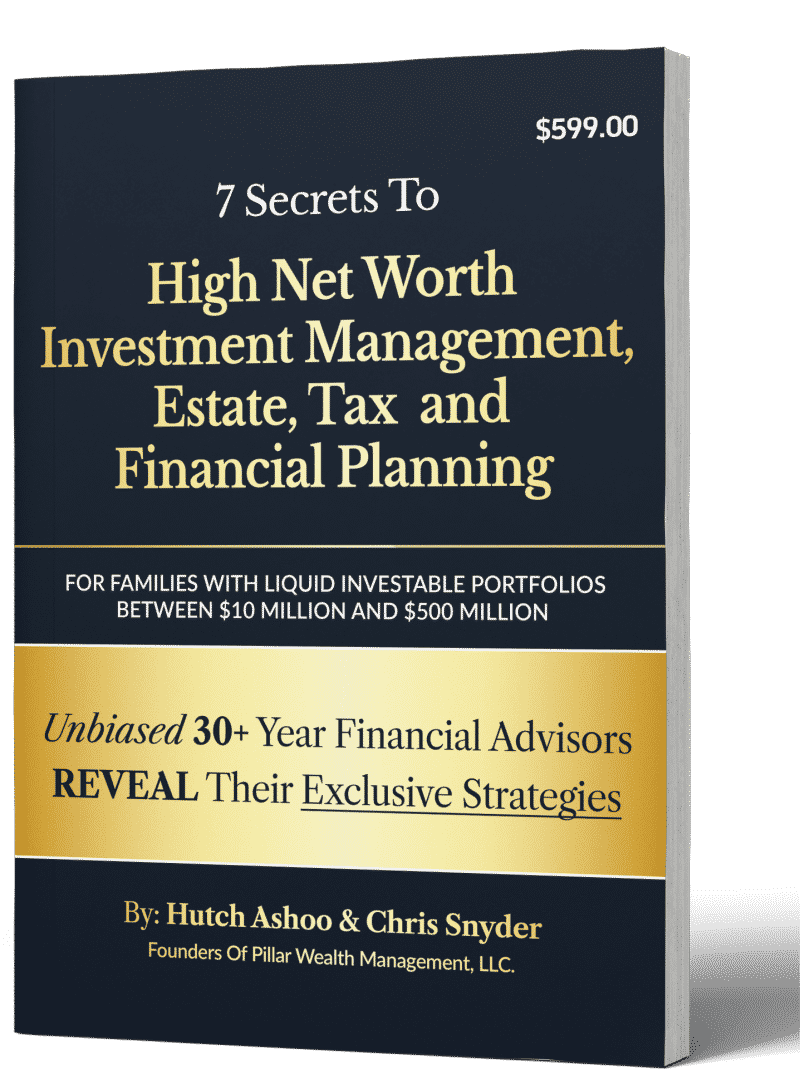 STRATEGIES FOR FAMILIES WORTH $5 MILLION TO $500 MILLION
7 Secrets To High Net Worth Investment Management, Estate, Tax and Financial Planning
The insights you'll discover from our published book will help you integrate a variety of wealth management tools with financial planning, providing guidance for your future security alongside complex financial strategies, so your human and financial capital will both flourish.
Clients frequently share with us how the knowledge gained from this book helped provide them tremendous clarity, shattering industry-pitched ideologies, while offering insight and direction in making such important financial decisions.
Pillar Wealth Management specializes in investment management and works with high net worth and ultra-high net worth clients with $5 million to $500 million in investable assets. Click here to book a free consultation with us.
Use our list to start your search for the perfect investment advisor that meets your family's needs. For those of you with between $5 million to $500 million, our investment company, Pillar Wealth Management, LLC., might be a great fit for you.
Why Should You Use an Investment Company?
Let's face it, investing your money can be a daunting task. This is especially true if you have over $5 million in assets and you maintain a well-diversified portfolio. Whenever you're looking for a financial advisor to grow your investment portfolio, your decision should be based on more than the total amount of assets an investment company manages.
The biggest and best investment company will not only manage your investment portfolio, but they'll also get to know your unique financial situation and the goals you would like to achieve, including creating generational wealth.