High Net Worth Families — Pillar Wealth Management
High net worth families are families with millions of dollars in liquid assets, who often work with asset and wealth managers to maintain and expand their net worth. If you're someone looking for a credible company that offers financial and wealth management services for high-net-worth families, then we at Pillar Wealth Management can certainly help you.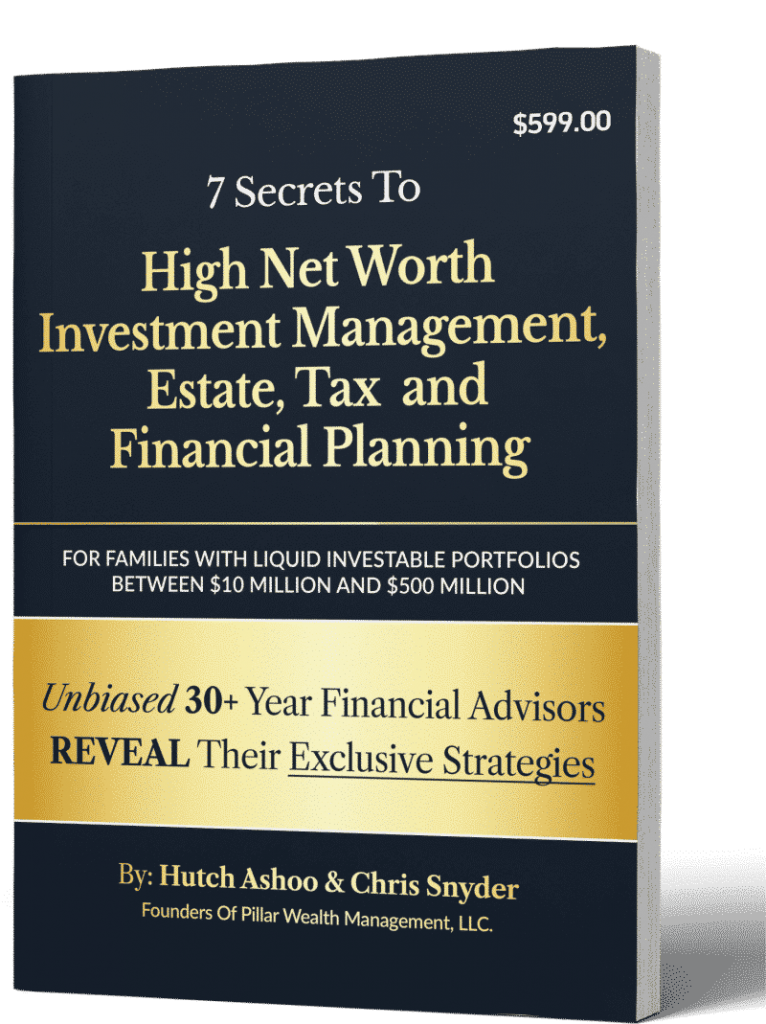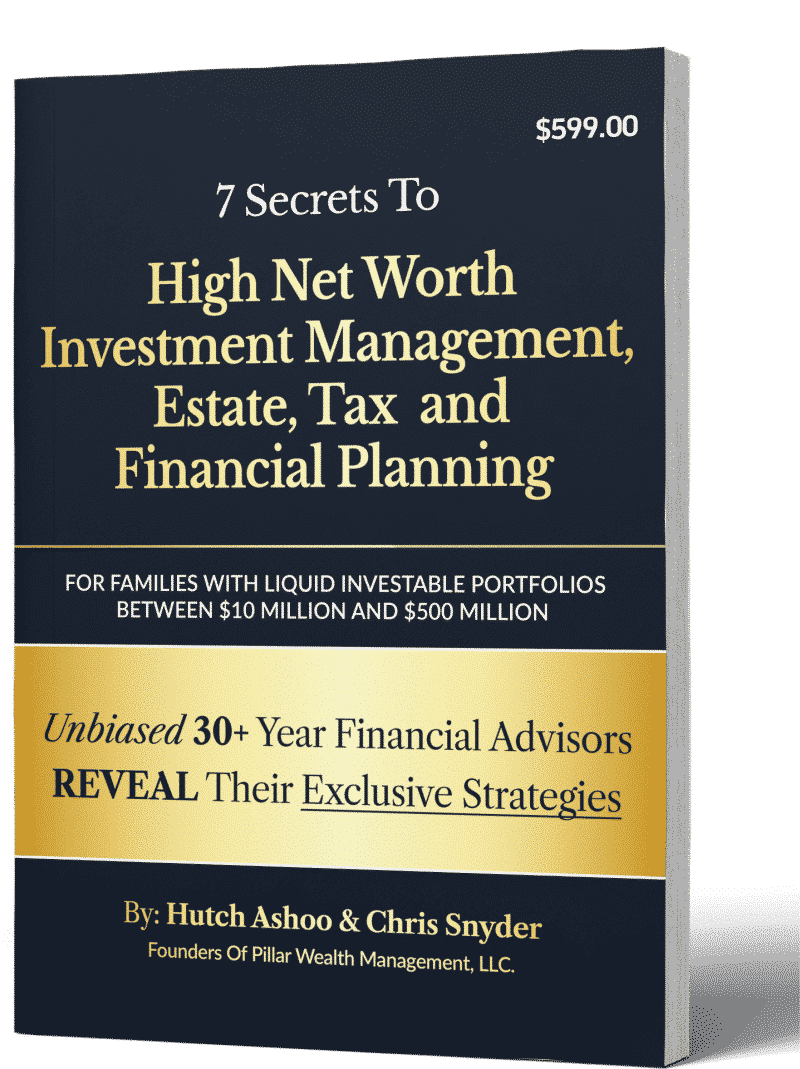 STRATEGIES FOR FAMILIES WORTH $5 MILLION TO $500 MILLION
7 Secrets To High Net Worth Investment Management, Estate, Tax and Financial Planning

The insights you'll discover from our published book will help you integrate a variety of wealth management tools with financial planning, providing guidance for your future security alongside complex financial strategies, so your human and financial capital will both flourish.
Clients frequently share with us how the knowledge gained from this book helped provide them tremendous clarity, shattering industry-pitched ideologies, while offering insight and direction in making such important financial decisions.
What is a High-Net-Worth Family?
All this talk about high net worth may have you wondering what exactly qualifies as a high net worth family. Is there a legal definition that categorizes these individuals, or is it arbitrary? The answer is a mix of both. Although there is no official or legal definition, it is generally accepted that an individual or family with a minimum of $1 million in liquid assets is considered high net worth.
If you're someone with liquid assets between $1 million and $5 million in worth, you are considered a high net worth individual. Let's get some expert insight below!
What Qualifies as High Net Worth?
Have you ever wondered, "What is an UHNW family?" or "What does high net worth mean?"
At Pillar Wealth Management, we spoke to our leading asset and wealth managers about what they consider high net worth. The general consensus was that only liquid assets can constitute high net worth, which includes brokerage or bank accounts. Assets like collectibles, a primary residence, or durable goods are all excluded from this category.
According to our financial advisors, individuals with a net worth between $1 million and $5 million are considered high net worth. Anyone with more than $100,000 but less than $1 million in liquid assets is considered an affluent or a sub-high net worth individual. Reach out to us to speak with our financial advisors by making a free initial appointment.
Here is how we classify the net worth of individuals:
1.High-Net-Worth Individuals: Individuals who have liquid assets worth between $1 million and $5 million are considered high net worth individuals.
2.Very-High-Net-Worth Individuals: Individuals who own liquid assets worth between $5 million and $30 million are considered very high net worth individuals.
3.Ultra-High-Net-Worth Individuals: Individuals who have liquid assets worth more than $30 million are categorized as ultra-high net worth individuals.
How do High Net Worth Families Manage their Assets and Wealth?
High net worth individuals have wealth in millions, and that requires management and services from professionals. Due to the size of their wealth, they require expert tax advice and investment management services. High net worth individuals also need professional assistance with managing their trusts and estates, along with their investment portfolios.
Asset and wealth managers dedicate their time to enhancing their clients' investment portfolios. They can advise you regarding the next best steps and decisions that you could take to secure and strengthen your financial position. Read our guide, Improving Portfolio Performance, to find out more about how you can maximize investment performance.
Asset managers carry out research and keep tabs on market trends with the help of micro and macro analytical tools to offer you the best financial advice. They will also take initiatives such as talking to company officials and performing other relevant tasks that help you accomplish your wealth goals. A part of an asset manager's job is to invest in various products, such as commodities, mutual funds, real estate, equity, and fixed income, to facilitate those goals.
To sum it up, your asset manager will design and implement financial plans to minimize taxes, costs, fees, risks, and maximize investment performance, and effectively manage both your non-liquid and liquid assets.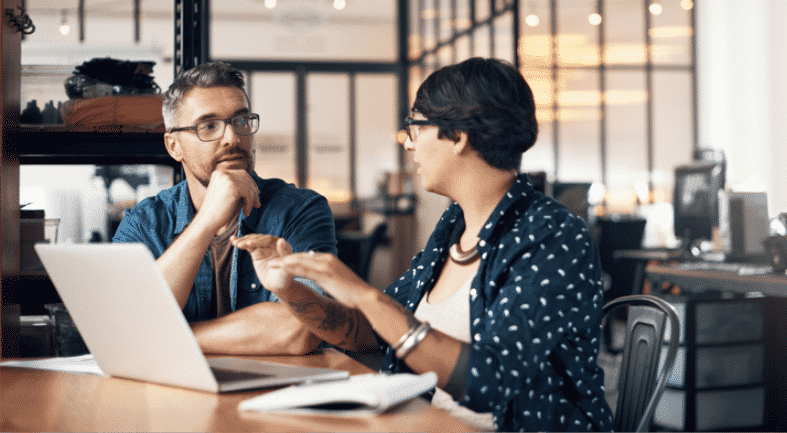 Benefits of Hiring an Asset Manager for High Net Worth Families
An asset manager dedicates their time to invest your wealth in assets that offer high returns. They help you boost your asset valuations. If you're still unsure whether hiring an asset manager for your high net worth would be beneficial, then read about the benefits below.
1. Guidance from an Expert
Millionaires don't have time to study the technicalities of asset management, and they don't need to because hiring a professional is much safer and more economical in the long run. An asset manager is a dedicated professional who helps you make the right investment decisions based on the goals you want to achieve.
At Pillar Wealth Management, our asset managers can help you make vital investment-related decisions that have a positive impact on your investment performance. You can make these decisions more confidently when a professional who has done their research and knows the market from the inside out recommends it. You'll have more peace of mind when a financial professional manages your assets because they bring deeper knowledge and experience to the table.
You can schedule a free meeting with one of our experts to get in-depth insights into the strategies we use to safeguard your wealth from market volatility.
2. Lower Risk Potential
Although no gains can be made in the financial market without taking risks, there is a difference between calculated and intelligent risks, and arbitrary and uninformed risks. A professional asset manager makes sure that your investments are as low-risk as possible. They will work on identifying low and no-risk opportunities to grow your wealth.
Asset managers are well-versed in the risks associated with investments. Therefore, they are in a good position to devise strategies that minimize those risks. Your asset manager will evaluate your investment profile and identify all the risk areas so they can work on eliminating them. To get a deeper insight into how to protect your wealth and the importance of risk management, get a free copy of our hardcover book, The Art of Protecting Ultra-High Net Worth Portfolios and Estates— Strategies for Families Worth $25 Million To $500 Million.
3. Protect Your Portfolio Performance When the Market is Down
Volatile market conditions can harm an individual's wealth dramatically. An asset manager works on protecting your investment portfolio from such scenarios by designing and implementing security strategies.
They often do this by diversifying your portfolio to ensure that it doesn't take as big a hit when a certain part of the market is affected. An experienced asset manager also keeps sufficient liquidity safe in all circumstances in the form of real estate investments, trusts, and debt refinancing.
How Does Asset Management Work?
Asset management involves setting long-term goals and securing and growing your assets. It involves designing an extensive portfolio strategy. From assessing and expanding your investments portfolio to setting short and long-term goals, here are the steps that asset and wealth managers take for high net worth families.
1. Assessing the Current Portfolio
The first step that an asset manager takes is to get a deep understanding of your current financial and investment portfolio. They need to have a comprehensive understanding of your finances if they are to make informed decisions in the future. The assessment and evaluation of your current account will help them craft strategies that are in your best interest and take you closer to your goals.
The asset manager will evaluate your assets both quantitatively and holistically. This will include studying your liabilities, investment portfolio, as well as your cash flow, to see where you stand in terms of your objectives and financial goals.
Your asset manager will also identify any gaps or loopholes in your existing strategies and portfolio that could stand in the way of you achieving your goals. They will work with you closely to understand your objectives, values, and priorities, so they can devise strategies accordingly.
2. Setting Short- and Long-term Goals
After studying your risk tolerance and the current state of your portfolio, the asset manager will set short- and long-term goals. They will understand the level of risk and volatility that your current situation can withstand and will plan the next steps accordingly. These types of decisions require a fine understanding of market trends and risk assessment, and an asset manager is the most qualified person to do that.
Based on your risk tolerance and time horizon, the asset manager will establish benchmarks for tracking the strategy's success. If you have liquid investable portfolios between $5 million and $500 million, you should request a free copy of our book, 7 Secrets to High-Net-Worth Investment Management, Estate, Tax, and Financial Planning, and find out more about risk tolerance and time horizons.
3. Making Decisions About Asset Allocation
Based on your risk tolerance and time horizon, your asset manager will design an appropriate asset allocation strategy. They will study numerous investment options and asset classes to decide where to allocate your assets for the best returns and diversification while keeping in mind the desired goals.
The asset manager will make sure that a percentage of your assets is assigned to specific categories, such as cash, bonds, stocks, and alternative investments. Your best asset allocation decisions depend on your existing situation and the goals that you set for yourself. Your asset allocation will vary based mainly on your tolerance level for risk and volatility.
4. Making Investment Choices
The asset manager will make investment choices based on the parameters of your asset allocation plan. The choice is made based on your preference for passive or active asset management. Active asset management involves studying market trends, political and economic data, and company-specific information. Assets are bought and sold based on these parameters.
Passive asset management includes buying assets that are held in a benchmark index. A passive asset manager allocates a portfolio similar to a market index and applies a similar weighting like that index. You can learn more about the two different approaches by requesting a free copy of our book, 7 Secrets to High Net Worth Investment Management, Estate, Tax, and Financial Planning.
5. Monitoring Performance and Making Adjustments
Once your asset manager implements a portfolio strategy, they will monitor it and measure its performance relative to certain benchmarks. They will report the portfolio's performance to you periodically and even review the portfolio strategy yearly.
Final Thoughts
High net worth families require professional services of asset and wealth managers to protect, manage, and expand their assets. These tasks can't be carried out by individuals because they are sensitive and require expertise.
Pillar Wealth Management offers the services of the most qualified and experienced asset managers. We also incorporate management tools that predict how well your financial plan aligns with your goals. Contact our team to find out more about how we can help you with wealth and investment management.
To be 100% transparent, we published this page to help filter through the mass influx of prospects, who come to us through our website and referrals, to gain only a handful of the right types of new clients who wish to engage us.
We enjoy working with high net worth and ultra-high net worth investors and families who want what we call financial serenity – the feeling that comes when you know your finances and the lifestyle you desire have been secured for life, and that you don't have to do any of the work to manage and maintain it because you hired a trusted advisor to take care of everything.
You see, our goal is to only accept 17 new clients this year. Clients who have from $5 million to $500 million in liquid investable assets to entrust us with on a 100% fee basis. No commissions and no products for sale.
Related Posts