Independent Financial Advisor – PillarWM
Wealthy individuals face all kinds of challenges when managing their finances and investments. Such tasks can be made easier to tackle with the help of an independent financial advisor. If you have between $5 million and $500 million in liquid assets, you should seek out financial advisory firms services from Pillar Wealth Management. Our advisors possess expertise in many different areas of wealth management. Learn about our approach to investing by reading our special guide for investors with $10 million or more.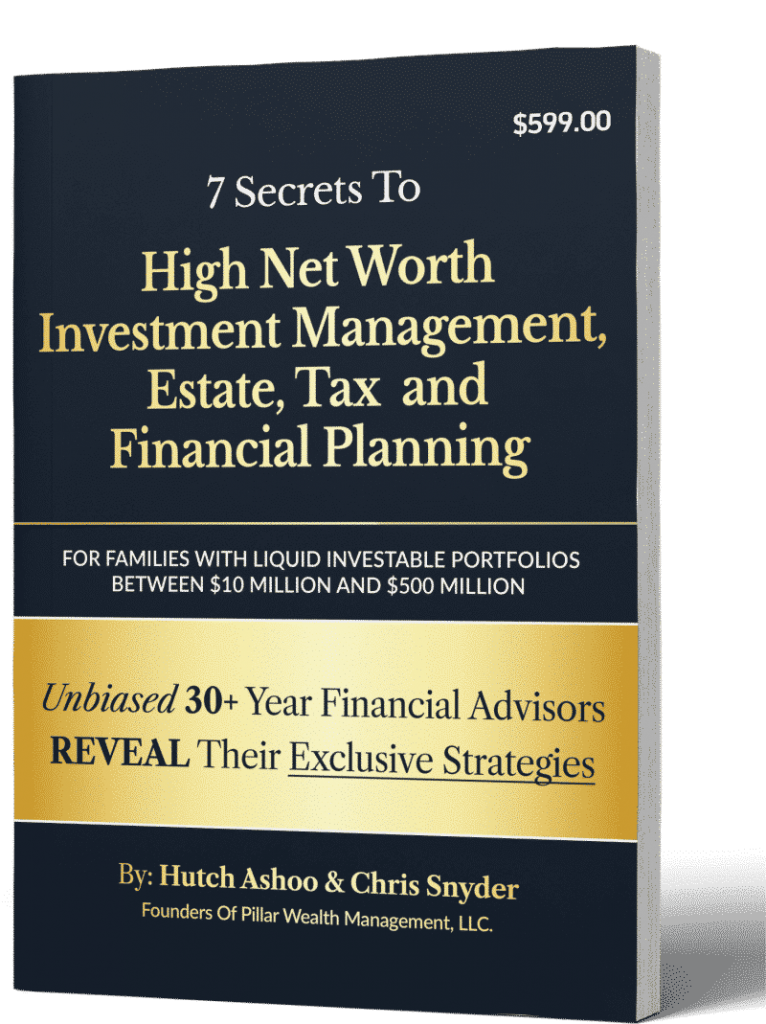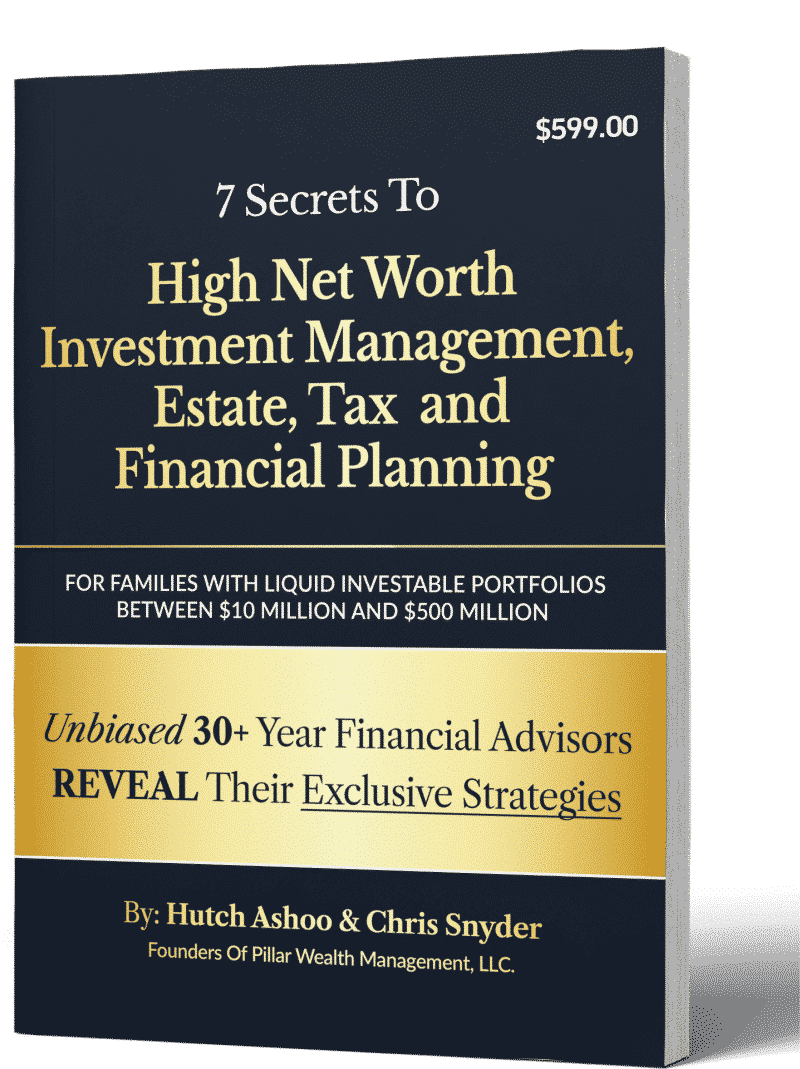 STRATEGIES FOR FAMILIES WORTH $5 MILLION TO $500 MILLION
7 Secrets To High Net Worth Investment Management, Estate, Tax and Financial Planning

The insights you'll discover from our published book will help you integrate a variety of wealth management tools with financial planning, providing guidance for your future security alongside complex financial strategies, so your human and financial capital will both flourish.
Clients frequently share with us how the knowledge gained from this book helped provide them tremendous clarity, shattering industry-pitched ideologies, while offering insight and direction in making such important financial decisions.
What is an Independent Financial Advisor?
Everyone needs financial advice at some point. This includes wealthy investors who have spent years or even decades managing their finances by themselves. Please set up a complimentary meeting with us to learn how to manage your wealth more effectively.
Wealthy investors often turn to financial professionals when they need assistance in areas such as investment management, retirement planning, and estate planning.
Financial advisors are found all over the country including financial advisory firms. However, they are typically tied to a particular institution, such as a bank or an insurance company. These professionals essentially function as salespeople who promote their employer's products and services.
On the other hand, an independent financial advisor isn't beholden to any particular institution or provider. These professionals can recommend products and services from a variety of places in an unbiased manner.
What Types of Services Do Independent Financial Advisors Provide?
Independent financial advisor jobs can vary greatly depending on the professional's background and areas of interest. Some independent advisors pick and choose one service as their specialty. Other independent advisors provide multiple services to help their clients meet their financial goals. This includes:
• Investment management
• Portfolio analysis
• Tax Planning
Each of these services offers value for high net worth as well as ultra-high net worth individuals. Let's look at each of these services in more detail.
Investment Management
Investment management refers to a collection of services such as asset allocation, portfolio analysis, and stock selection. Advisors who provide such services can be hired to offer assistance occasionally.
Some investment advisors may even be granted control of their client's portfolio. This means an investment advisor will make investment decisions that are in line with the client's goals while also providing regular updates on asset performance.
The right investment management strategy can help you improve your portfolio performance and meet your investment goals in a short amount of time. We discuss some portfolio performance-boosting strategies in our special guide.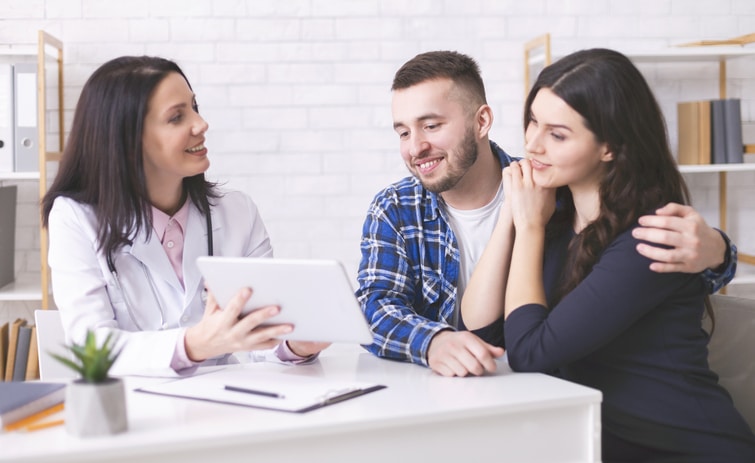 Portfolio Analysis
Wealthy investors that wish to optimize their portfolio can benefit from portfolio analysis services. An independent financial advisor can study your portfolio in-depth and identify any risks you are vulnerable to.
They can then help you avert or minimize these risks by structuring your portfolio. Such services are beneficial when planning for future investments. We discuss many great portfolio expansion strategies in our special guide.
Retirement Planning
Many independent financial advisors also offer retirement planning services. Retirement planning entails a variety of different tasks, each of which helps you achieve a comfortable and sustainable retirement.
An advisor can offer advice on budgeting practices to help you grow your savings before retirement. They can also help you choose investment products that provide passive income. This approach enables you to continue leading a wealthy lifestyle without worrying about your savings ever running out. You can learn more about various wealth protection strategies in our exclusive book The Art of Protecting Ultra-High Net Worth Portfolios and Estates – Strategies For Families Worth $25 Million To $500 Million.
Estate Planning
Estate planning is the process of planning wealth distribution following your passing. This typically includes the creation of a will that outlines precisely which beneficiaries and institutions receive your wealth.
Estate planning is vital because it helps your beneficiaries receive the full amount you intend to give them and within a shorter time frame. This service can also help you minimize estate taxes which would otherwise eat into your children's savings. Please contact us to learn how estate planning can help you.
Tax Planning
Tax planning is an often overlooked service that most wealthy investors can benefit from. This refers to the practice of analyzing your finances and assets and restructuring them to be more tax efficient. This helps minimize the amount of taxes you legally owe and makes the process of wealth building much more manageable. Learn about investing in the right tax-efficient assets using our unique guide for investors with $10 million or more.
How Much Do Independent Financial Advisors Charge?
You may be wondering about independent financial advisor fees. Independent financial advisors typically charge clients an hourly rate that could be anywhere between $150 and $400 per hour. In addition to this, they may charge extra for plans. This means you should be aware of the services you require and have a set plan in place before meeting the advisor.
Experienced advisors often charge more than novice ones. However, the professional's reputation may also influence how much they charge. An advisor with an excellent reputation is likely to be in demand and will therefore charge more for their services.
How to Find an Independent Financial Advisor
If you want to know how to find an independent financial advisor, you should follow these steps.
1. Use a Search Engine
You can find a list of financial advisors who practice your area using a simple search on Google or Bing websites. However, you should ensure that your search query relates to independent advisors, as many "tied" advisors often show up in lists.
It may also help to look for advisors who offer the specific type of services you are seeking. So if you require retirement planning services, your search query should be "independent financial advisor retirement planner" or a similar term. The more specific you are during your search, the easier it will be to find a professional who can meet your needs.
Choosing the right independent financial advisor is like maintaining social media. Before you choose an advisor, you need to do market research first by searching on the internet. As geo location data do, you need to make sure that the advisor is accessible and you can meet personally. Similar to social media where you need to pay attention to product development, content profile and content measurement, measure ad performance and ads profile, measure content performance, and so on, you also need to consider the advisor's credibility, such as what kind of advice they offer, their previous work, their marketing strategy, and much more. You can also use previous clients' testimonials like audience insights on social media.
2. Read Reviews
Once you have found a handful of independent advisors who offer the services you are seeking, you should check reviews and ratings for each one. Many financial advisors tout themselves as "the best in the business"; however, their past clients may tell you otherwise.
Look for reviews from clients that have a similar financial background to your own. If you see complaints regarding the advisor's lack of availability, hidden charges, or inadequate knowledge, these are huge red flags that should be taken into account including the conflict of interest you may face in the future.
Besides considering their reviews, you can choose financial advisors by taking a look at their qualification, such as being a member of the National Association of Personal Financial Advisors or NAPFA, Certified Financial Analysts or CFA, Certified Financial Planner or CFP, Certified Public Accountants or CPA, and financial planners or financial advisors who are Personal Finance Specialists or PFS.
3. Meet With the Advisor
Your next step should be to meet with the advisor. The access could be an in-person meeting or a phone meeting. Your goal should be to explain your financial background and goals to them as clearly as possible. The advisor will then tell you about their services and how they can help you meet your future goals.
You can also use this meeting to test the advisor's financial knowledge and determine if they are genuinely as knowledgeable as they claim to be. You can learn some great questions to ask an independent financial advisor using our special guide.
Is an Independent Financial Advisor Worth It?
Using an independent financial advisor can be somewhat costly, especially if you seek out their services often. However, if you have a high net worth or an ultra-high net worth, these costs will be minimal compared to the benefits they offer. This includes:
Expert Advice
Suppose the financial advisor you have chosen specializes in a particular area. In that case, they will likely possess in-depth knowledge about the service and will be able to tailor it to meet your needs.
It would be best if you turned to one of these advisors for assistance before making an important financial decision or when you are attempting to plan for your future.
Meeting Your Goals
Everyone has some financial goal they wish to achieve. You may be interested in saving up a large quantity of wealth for your retirement. Similarly, you might want to invest in a new type of asset you are unfamiliar with.
An independent financial advisor can offer assistance in these areas and guide you through the process in an easy-to-follow manner.
Someone You Can Trust
One of the best reasons to choose an independent financial advisor is their independence. As mentioned earlier, these professionals are not beholden to any single institution or company. Therefore they can provide unbiased advice and service to help you meet your goals.
Why Choose a Wealth Manager Over an Independent Financial Advisor?
Independent financial advisors certainly offer a lot of value to wealthy investors. However, we would argue that a wealth manager would be better suited for your needs. Please set up a free appointment with us to learn how our wealth managers can help you.
Let's look at the various differences between these two types of financial professionals and why a wealth manager may be preferable for someone with a high net worth or an ultra-high net worth.
Number of Services
We mentioned that independent financial advisors often choose one or two services to specialize in. Wealth managers, on the other hand, offer a large variety of services. At Pillar Wealth Management, we offer asset allocation, portfolio analysis, retirement planning, estate planning, tax planning, and many other services.
This means you can receive multiple services from the same individual. This saves time and effort that would otherwise be spent explaining your financial background and goals to numerous advisors.
Experience With Wealthy Clients
Wealth managers stand out in the financial world because they offer services mainly for high net worth and ultra-high net worth individuals. Ordinary financial advisors, on the other hand, provide services to a wide variety of clients.
At Pillar Wealth Management, we take on only clients with $5 million to $500 million in liquid investment assets. Our wealth managers have experience dealing with wealthy investors and understand their unique needs and goals. If you want to protect and grow your wealth, a wealth manager could be the right choice for you.
Fee Structure
One of the significant drawbacks of using an independent financial advisor is their fee structure. If you need to pay your advisor each time you use their services, you may feel discouraged from reaching out to them.
Wealth managers do not charge an hourly rate for their services. Instead, they charge a fixed annual fee that is based on the value of your assets. This means you can use their services frequently without racking up additional charges.
Why Choose Pillar Wealth Management?
If you have between $5 million and $500 million in liquid investment assets, you can't go wrong by choosing Pillar Wealth Management (all rights reserved) for financial advisory firm services. Pillar WM as a financial advisory firm that offers global and local financial services. Pillar WM's partners process their clients' data to help them achieve their goals.
We tailor each plan for our clients, whether they are from New York, San Francisco, or anywhere, to achieve their financial goals in an easy-to-follow and manageable fashion. Please set up an appointment with our wealth managers to get started with better wealth management practices.
Related Posts
Private Banking and Wealth Management – As a high-net-worth individual yourself, you might be wondering, where do millionaires and billionaires…
Top Wealth Management Firm – Wealth management for high net worth and ultra-high net worth individuals and families is…
High Net Worth Individuals – Are you a high net worth individual? Building a high net worth usually involves some combination…
Private Banking Services – Do you have liquid assets worth more than $10 million? What do you do to manage your…