Top Rated Financial Advisors
Simply put, a financial advisor or financial adviser is a professional whose schedule of duty basically deals with giving expert advice and rendering financial services based on the financial situation of an individual client.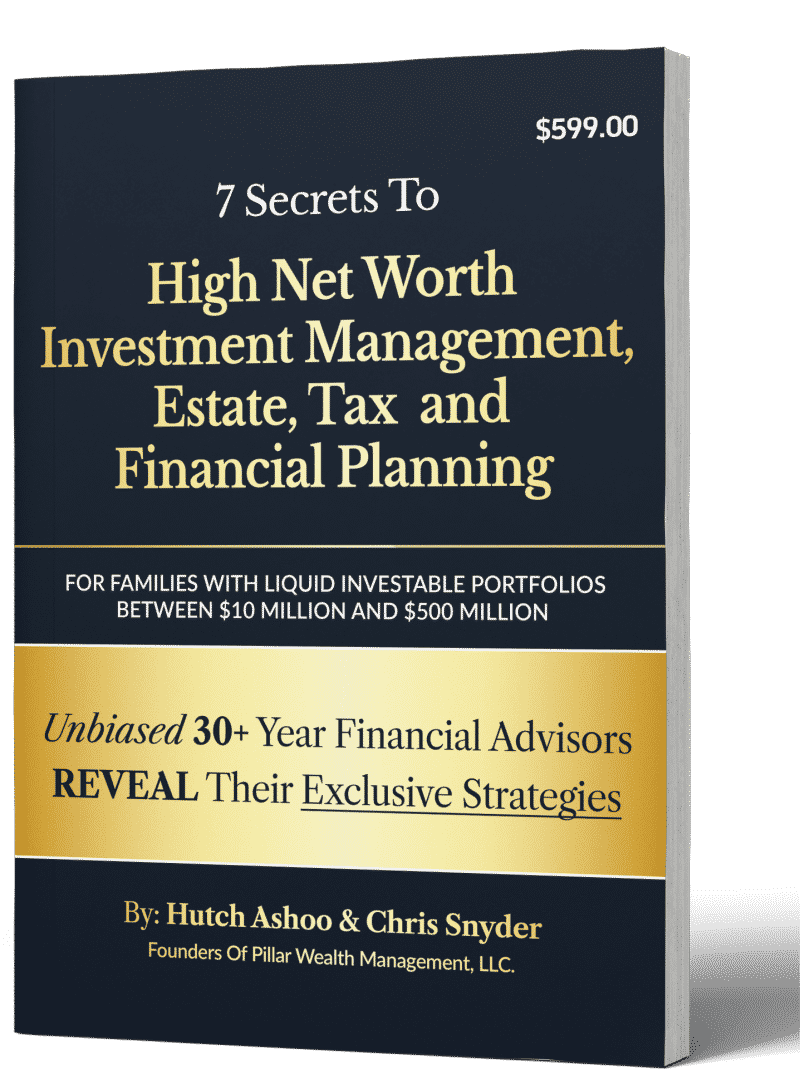 STRATEGIES FOR FAMILIES WORTH $5 MILLION TO $500 MILLION
7 Secrets To High Net Worth Investment Management, Estate, Tax and Financial Planning
The insights you'll discover from our published book will help you integrate a variety of wealth management tools with financial planning, providing guidance for your future security alongside complex financial strategies, so your human and financial capital will both flourish.
Clients frequently share with us how the knowledge gained from this book helped provide them tremendous clarity, shattering industry-pitched ideologies, while offering insight and direction in making such important financial decisions.
The norm in many countries is for financial advisors to have undergone some specific training and completed it in order to hold a license that enables them to provide advice under the law. It is safe to refer to a financial advisor as a partner when it comes to making financial plans.
For instance, if you intend to work for about 2 more years and then retire, you would need the services of a professional to help you achieve your retirement goals. Since it all boils down to your finances, who better to help you than a top financial advisor.
What Top Finance Advisors Do
Some of the best financial advisors in the world place emphasis on one thing – details. What top financial advisors do is that they cover every aspect that there is to cover ranging from determining the exact amount of money that you should save down to tax and estate planning.
Their influence extends into other financial aspects of your finances such as the forms of insurance plans that you should take out including term life, long-term care, as well as disability. Your advisor also educates you to ensure that you know exactly what meeting your goals entails.
The process of educating clients would typically comprise financial topics broken down to the simplest, understandable forms. For instance, early lessons could comprise ensuring that you know all about saving and budgeting. Along the line, they would bring up advanced topics such as insurance, complex investments as well as tax matters.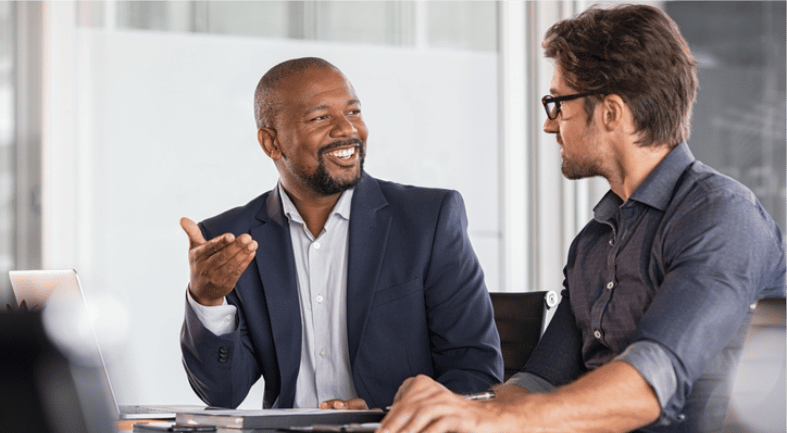 What top financial advisers do is based on a foundation that is your financial health. In order to adequately make a future financial goal or projection, your present position is of the essence. Most top financial advisors would meet with you and have detailed discussions, so that they can understand your position.
Your answers to their questions is what your advisor would use to assess your situation and provide you with sound advice and guidance.
How Much Do Top Financial Advisors Cost?
When considering how much top financial advisors cost, you would need to take into account the fact that they are the leaders of the pack. They typically decide exactly how they want to charge, and usually have pretty high standards.
This is because they are the best in the game, and of course, you would expect to pay a valuable sum for their services. In most cases, financial advisors would charge on the basis of the amount of money that they would be managing on your behalf.
Typically, the fee is around 1% annually, but with some firms like Pillar Wealth Management, LLC where we cater to clients with a minimum of 45 million and up to $500 million, our fees are discounted once at $10 million. Some financial advisors equally opt for an annual fee or even an hourly consultation fee. However, for some of the best in this niche, they typically charge a fee of 1% of assets that they are managing.
How To Find the Right Advisor For You
This is perhaps the most important aspect of getting a financial advisor. It is essential that you know how to find the right advisor for you.
Your advisor basically helps you make all of your financial decisions regarding the assets that you would be committing in their care, you would, therefore, need to do your due diligence before going for a particular advisor.
Here are some essential factors that you would need to consider:
Learn About the Different Types of Financial Advisors
Financial advisors vary in terms of the services that they offer. Some specialize in financial planning services with the exclusion of investment management services.
Others focus mainly on managing investments but offer little or no financial planning services. In addition, some mainly provide their services to those near or in retirement and are experts in planning retirement income.
And there are yet others whose main service is accumulating wealth for high-net-worth persons.
In order to find a financial advisor best suited for your needs, you would need to identify the precise financial advice that you need and confirm whether or not a potential advisor is an expert in that area.
Here are the three main areas where financial advisors specialize explained:
Financial planning mainly focuses on the various aspects of your financial life taking details such as your choice of insurance and exactly how much you need to save into cognizance. For this, it goes beyond investments.

Investment advisory services are specialists when investments pop up. They are mainly concerned with investment management functions such as investments that you should own and the accounts they should be in. In order to choose the best investments, there has to be a financial planning process that is already underway.

Retirement income planning mainly concentrates on how all the cogs namely taxes, social security, investment, retirement date, pensions, among others can operate smoothly so that you actively achieve the goal of getting a retirement paycheck that would set you on the path to financial freedom for the rest of your life.
Reputation and Credentials are Important
While it is important for your potential financial advisor to have credentials backing up their claim, you still have to ensure that their credentials hold water. There are organizations that give out easy-to-obtain credentials for a hefty sum so that individuals can claim expertise and back it up with evidence.
So, when you're seeking the best financial advisors or financial planners, you're looking for those who a) are experts in helping folks of your financial caliber, and b) are fiduciaries! Otherwise find someone with their CFP (Certified Financial Planner), or a PFS (Personal Financial Specialist) designation. In addition, an investment advisor who can boast of a CFA (Chartered Financial Analyst) certificate is adequately qualified.
These credentials are usually given after an exam that is intended to test for proficiency has been passed. However, it can be revoked, so in order for any advisor to keep holding the designation, the policy of ethics has to be upheld as well as meeting the unending requirements education-wise.
Ensure That You're In the Know About Their Compensation
Financial advisors receive remuneration for their services in various ways. However, the most unbiased and objective financial advisors are typically fee-only. In order to hire a top financial advisor, you would need to know the various ways by which they can be compensated including participating in commissions, charging an hourly fee or asset-based fee, or opting for an hourly rate.
There is a distinct difference between a non-fee-only advisor and a few-only advisor. A non-fee-only advisor might receive incentives or compensation from their company after they have met a particular quota of sales objectives or goals.
There is no perfect way to compensate an advisor. Your decision should be made based on your financial needs. For instance, if you're looking to simply and rapidly clarify certain things and update your financial plan, a commission-based fee is not a great choice.
On the flip side, if you are making an investment in the long-term and you would be needing advice on a regular basis, opting to hire a fee-only top financial advisor who is a fiduciary may be the best. However, we cannot over-emphasize how critical it is to work with a top financial advisor who specializes in helping folks of your same financial caliber.
Ask Them Questions!
Most people would consider themselves infallible until you ask the right questions. Before committing your hard-earned bucks to any advisor or before even seeming advice, you need to be certain that they are capable.
Issues like how long they have been practicing for, how they are compensated for their services, can they detail various retirement projections?
Asking the right questions can help you easily figure out how they communicate, their ideal client, as well as the area that they are best at. But you would need to understand the answers that you would be getting in order to ask necessary follow-up questions.
Always try to seek references. Regulations prevent financial advisors from using testimonials, so, if you meet a financial advisor who is, you should watch very closely.
Screen Credentials, Check for Complaints
If you're still wondering how to find the best advisor for you, here is one tip that is vital to your quest. To verify legitimacy and also confirm that they have a good track record before going on to hire, you should check our their credentials and complaint history via records available to the Financial Industry Regulatory Authority (FINRA), the CFP Board, the Security, and Exchange Commission (SEC), as well as other organizations that the advisor belongs to.
However, a complaint should not dissuade you from engaging the services of a particular advisor. Formal complaints from customers typically stay on a financial advisor's record for quite a while. If there are multiple complaints and you even detect a pattern, flee!
Be Wary of Frauds
Fraud can be perpetrated with more ease when your assets are in the sole custody of somebody. This is why most top-rated financial advisors make use of a third-party custodian to safeguard your assets.
This implies that your accounts would be opened at reputable firms such as Fidelity or Charles Schwab. The advisor has access to the account in order to place trades or offer other services, however, the third-party custodian keeps you in the loop regarding all transactions taking place on your account and verifies signatures among other things.
You should be wary of Advisors or firms who have full custody of your assets or they have an affiliated firm that occupies the role of custodian.
Also, you should be wary when talking to advisors or firms that in one way or the other are linked to a particular firm that they are recommending. The firm's disclosure documents should entail potential conflicts of interest and ownership structure itemize in form ADV Part 2.
How To Check the Top Rated Financial Advisors Near Me
Embarking on an online search is the first step on 'how to check top-rated financial advisors near me'. You can narrow down the search using criteria such as your ZIP code alongside credentials and the billing structure that you are comfortable with.
Financial advisor search engines also allow you in our specific criteria that your top financial advisor should meet.
For the most part, most advisors or firms operate remotely. So, this would allow you to select one based on qualifications without having to consider proximity. If you're fine with webcam conversations, this is a great alternative.
And if you're not, the internet places the world at your fingertips. A few clicks and your 'how to check top-rated financial advisors near me' problem is solved.
Pillar's Private wealth management offers custom, sophisticated and trusted financial advice to high net worth and ultra-high net worth investors with between $5 million and $500 million of investable assets. Our expert founders understand the complex paradigm of investing and planning and can provide you with the advice you seek.